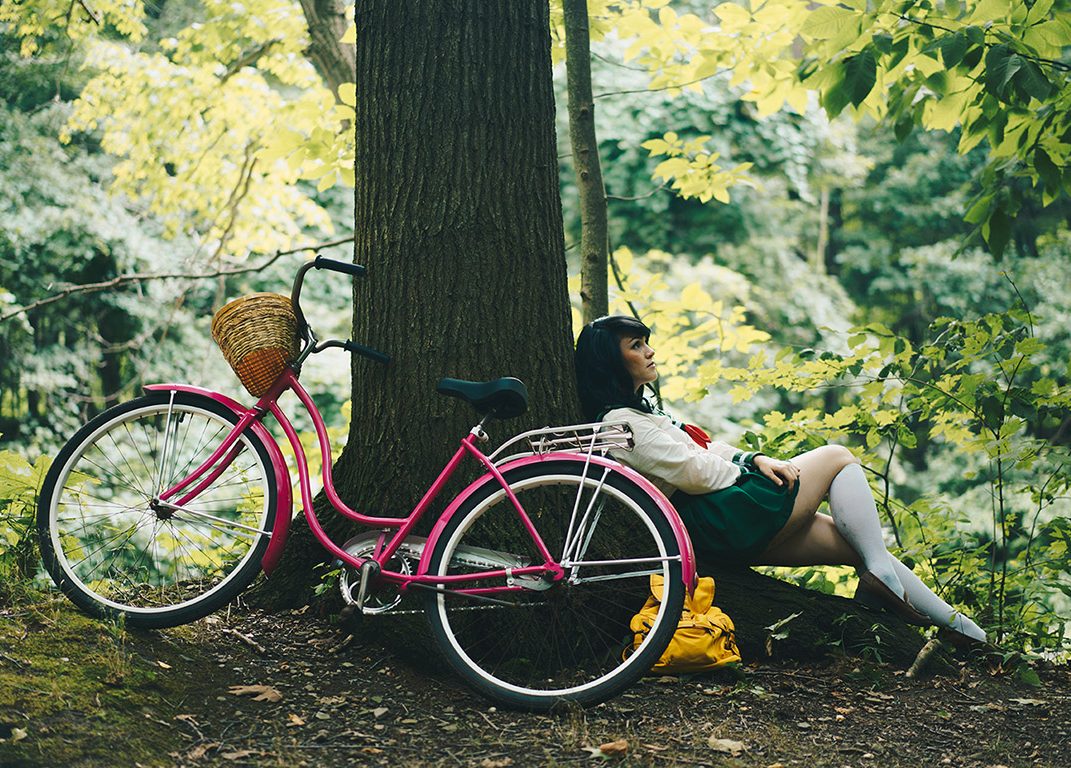 by Rich Kirby • photos courtesy Brooke Surgener

Some time between your binge-watching Luke Cage and catching up on the last season of Gotham, cosplay music videos jumped from cute idea to standard operating procedure. Disney is probably to blame, as they so often are. Whether they are birthing the muse, as they did with their princess line, or buying it, as they have done with Star Wars, the House of Mouse has seeded more cosplay trends than John Deere has tractors.
If you enjoy cosplaying as Ariel or Jasmine, and your voice is half-decent (and even if it's not — the cosplay community is an open-minded and forgiving bunch), why not grab a mic and complete the illusion? For more and more cosplayers, it's become a logical extension of their hobby. Why, if you cosplay as Elsa from Frozen, it's almost a rule that you record "Let It Go" in costume and upload it to YouTube. But if you are already a singer-songwriter, already have a YouTube fanbase following you for your original songs and performances, how would it work out if you suddenly began singing your songs in the costume of some pop culture character?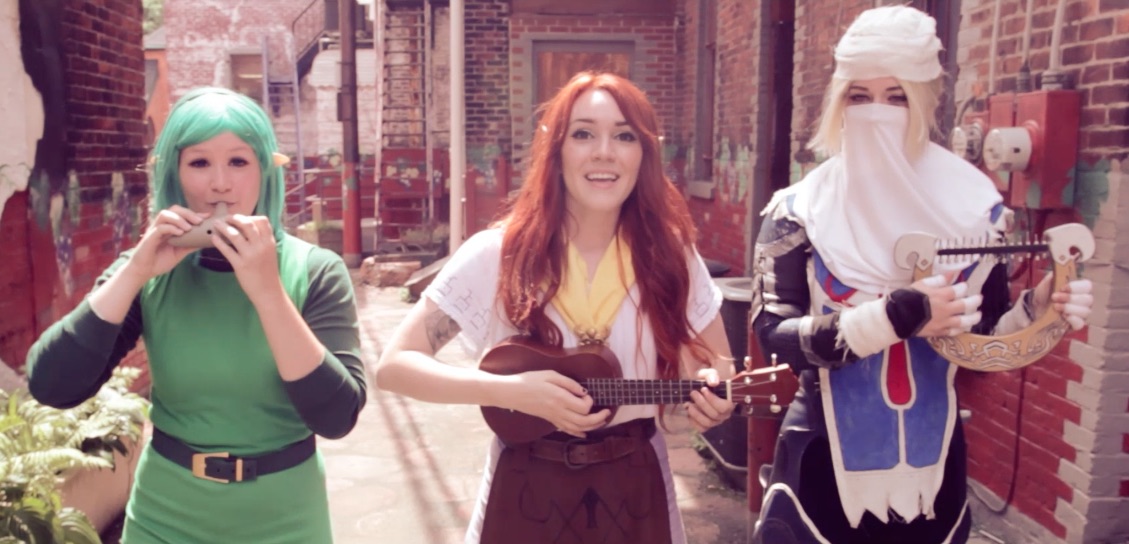 "Really well!" Brooke Surgener told Cosplay Culture. She's been writing and performing her own music for the last 17 years. Lately, the Erie, PA-based entertainer has been performing her music on YouTube while cosplaying. "At first, people were asking me, 'Why? It's your song. It might look cheesy.' And I think when people see the final product they say, 'This is awesome!' So it has been received very well."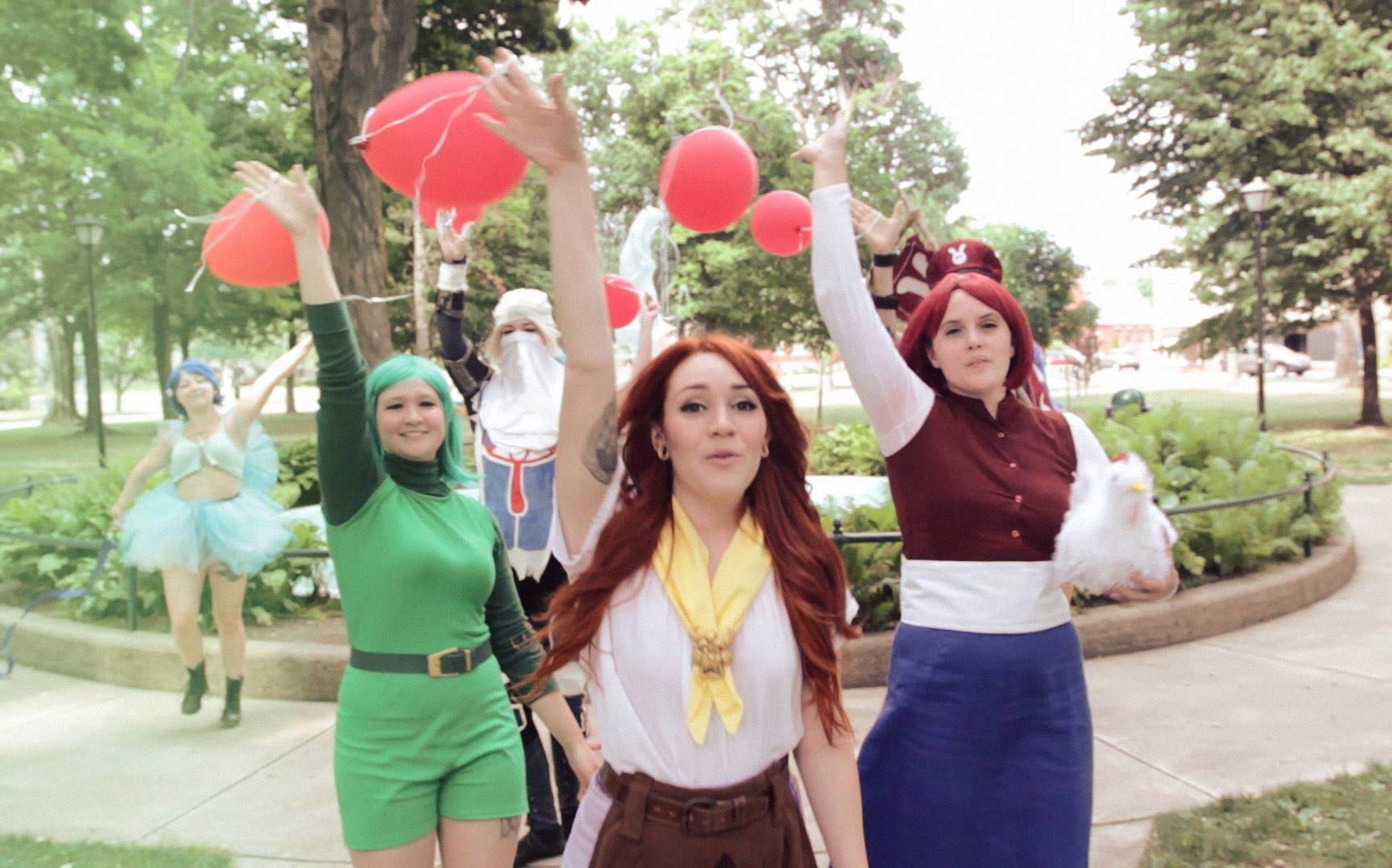 Surgener's first song to get the cosplay treatment was "Be Your Babe," which was pretty much done and in the can when she got this odd notion in her head. "For some reason I just imagined Malon (from Legend of Zelda) singing it from her perspective. And when I thought of it as coming from a character where there was already a story behind it, I started asking, 'How does this mix in with her life?'"
Really well, to borrow the singer's own parlance. So the singer produced a music video, but first she needed to produce a lot of costumes – not like that required much arm-twisting.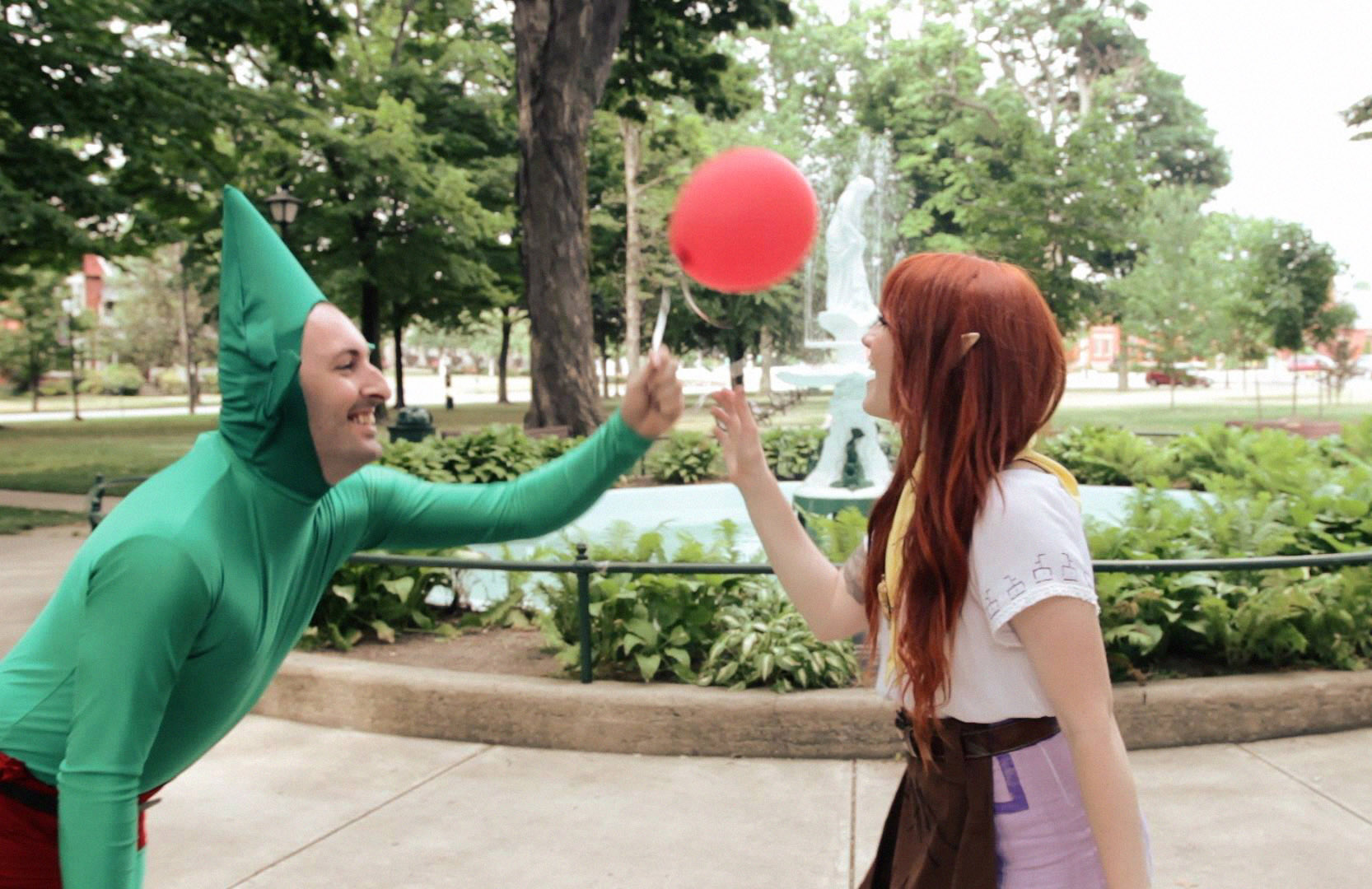 Making cosplay music videos combines Surgener's two passions, but up until "Be Your Babe" those two trains were running along parallel tracks. Now that they have collided, her life has not been the same. "You can take anything that you love and make it art," Surgener said. "I love music and I love cosplay, and I never thought I would put the two together. But since I did, I found a whole new purpose as to what I should be working towards and I think that with cosplay, people should keep in mind there are so many possibilities to what they can do with it. It's not just dressing up, going to conventions and posing for pictures, or Patreons. The world is so open to so many different things if you just open your mind to it."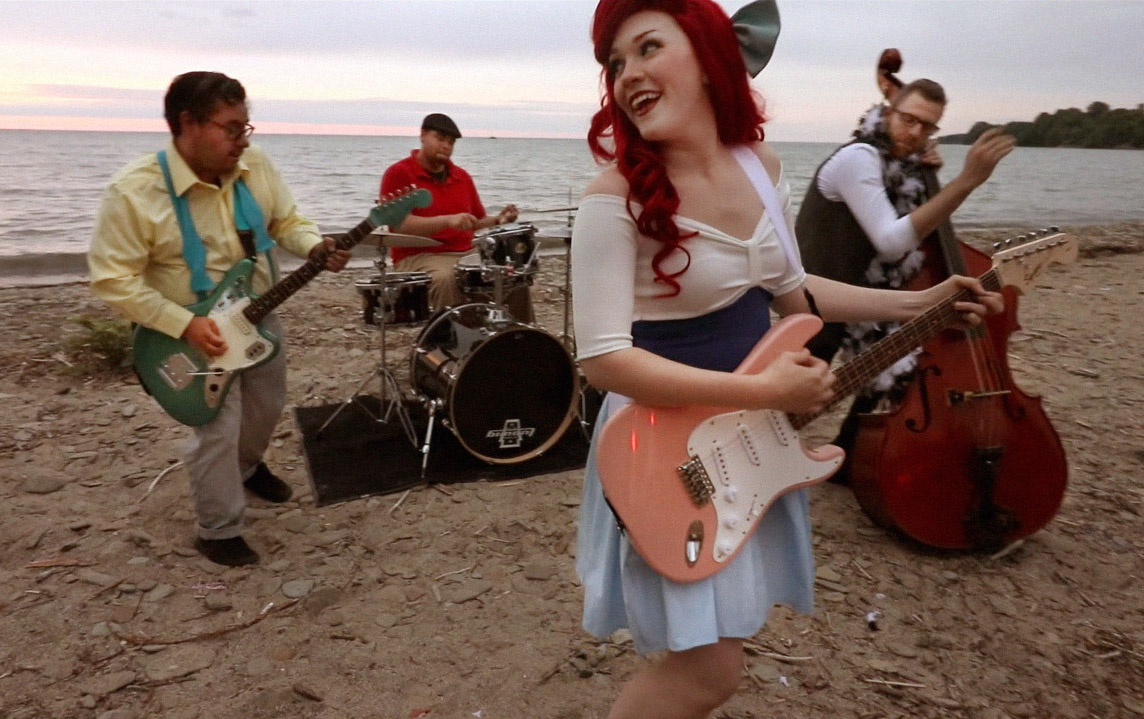 Mixing cosplay with songwriting can not only be a powerful way to guide listeners to the heart of a song, it can also be good therapy. "I was dating someone who was planning on leaving," Surgener said, "and then I started thinking about Inuyasha and Kagome — that's a show I feel really passionately about. And I took the song away from me personally, and placed it in the character's hands." That song is "Another World," and if cosplay music videos were charted in Billboard, it it would currently be number one with a bullet. Now that she has a firmer grip on where her muse is taking her, she has been able to consolidate and reconcile both of her creative processes.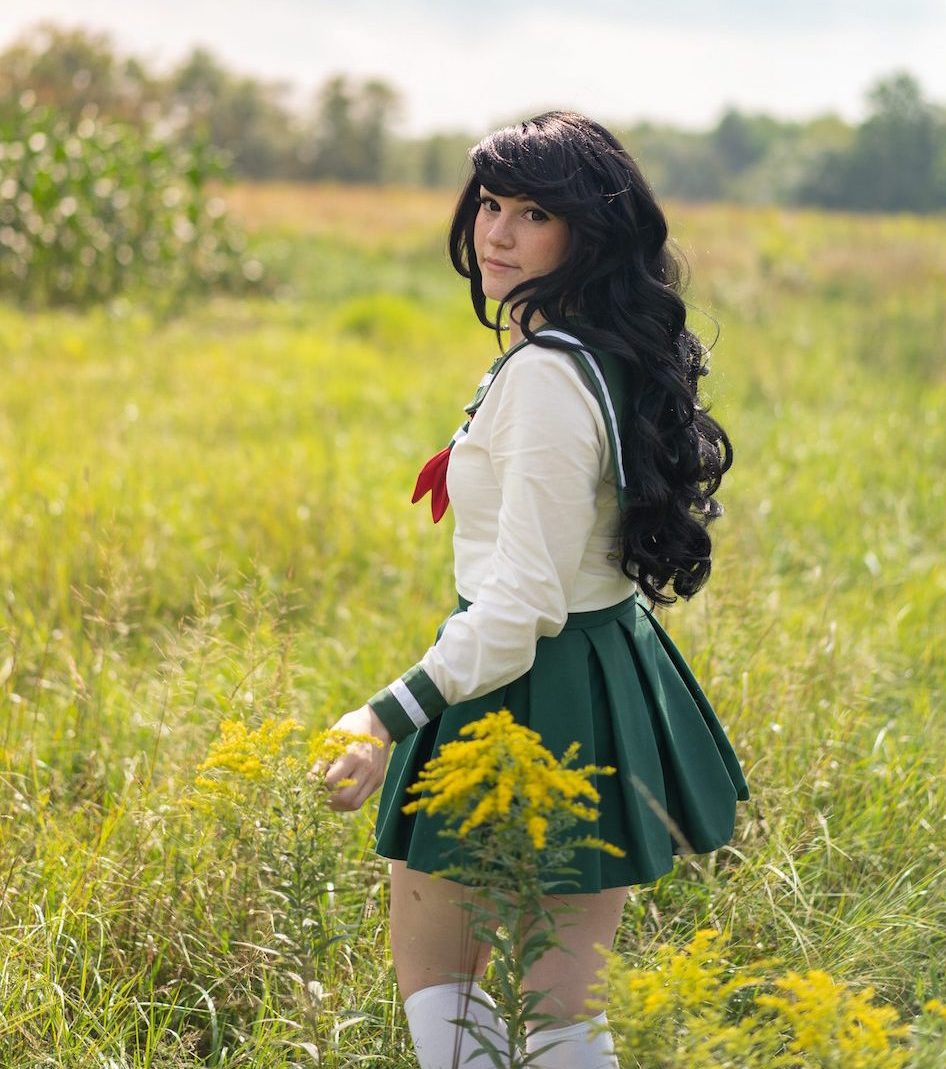 "I was basically writing a song and writing the video at the same time. When that happens, I am singing, and also imagining what the character is doing in the video at that moment. And that helps with the storyboard, because after I write and record the song, I make the storyboard and draw out my ideas for each scene. But that's not the case with every song I write, or else I would be making some really bad videos."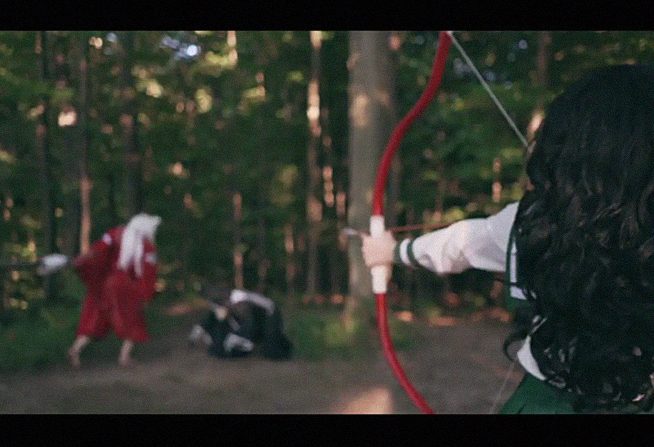 Which she hasn't, yet. Her YouTube channel is a mix of clever costume tutorials, her original music, and cosplay cover tunes, including a Sailor Moon rendition of a Mariah Carey Christmas carol we never knew we needed and now can't imagine living without.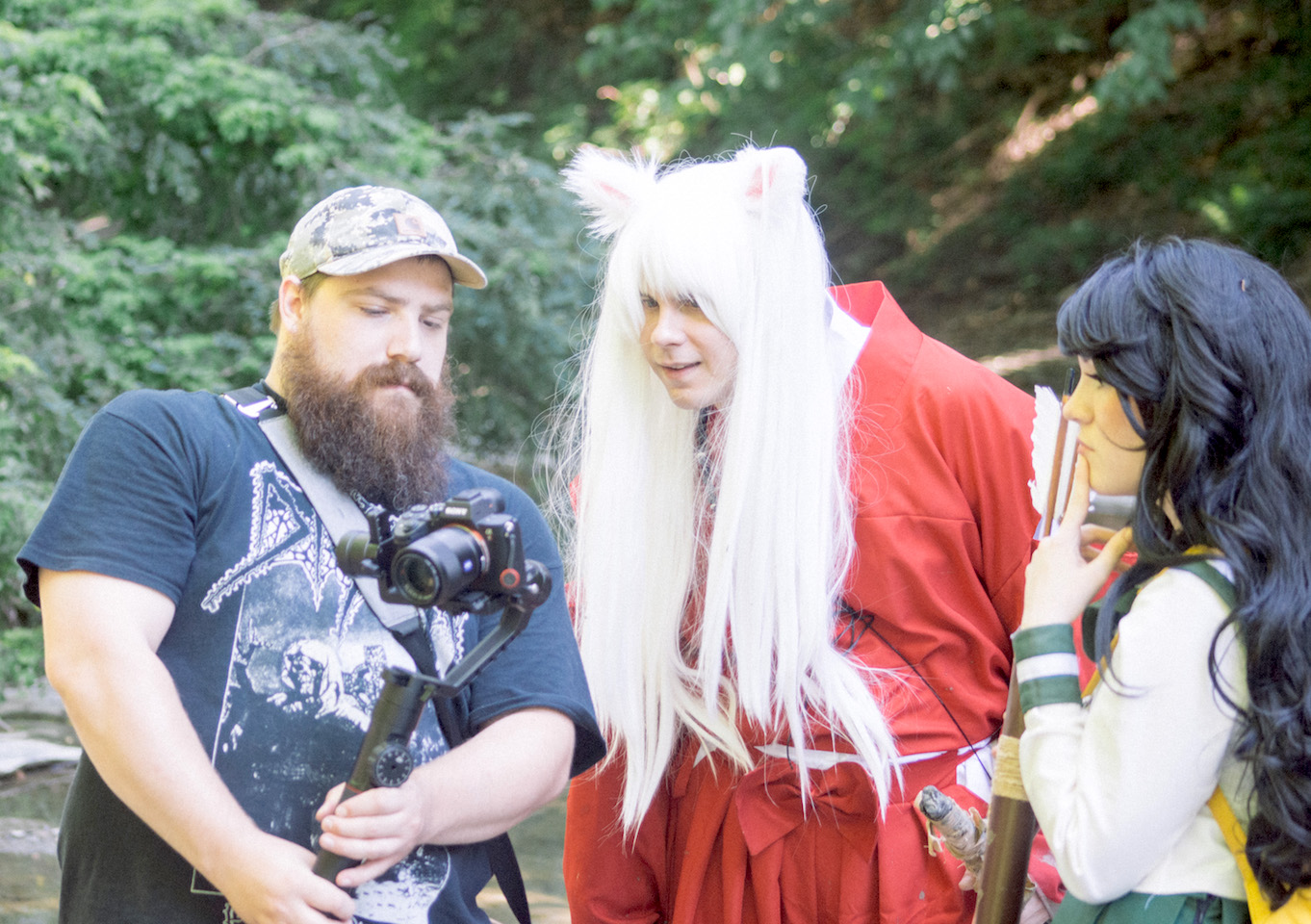 Surgener is still one of the few cosplaying divas who hasn't been filmed belting out "Let It Go," but that doesn't mean she is completely immune to Disney's Jedi mind tricks. It just means she'll get to it in her own good time, and probably not in the way anyone would expect: "I really like Disney songs, so I would like to do a cover of 'Everybody Wants To Be A Cat' (from The Aristocats) but I would like to shoot it at a local cat shelter here, where the video would show cats up for adoption, but having a huge cat party."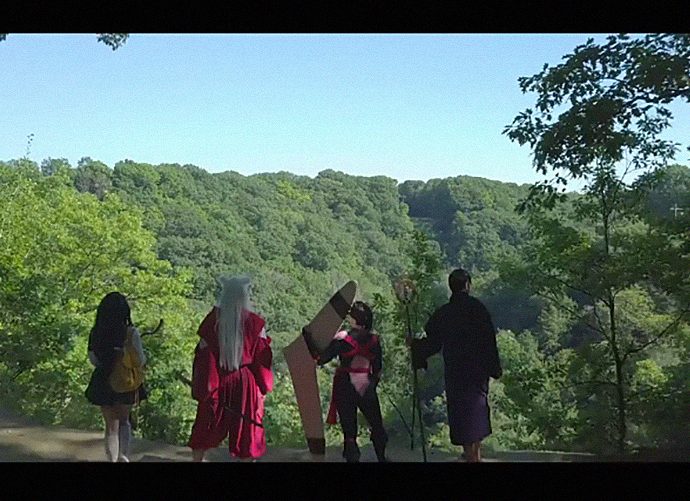 For Brooke Surgener, adding cosplay to her music career may have been inevitable. The extra clarity and insights which the costumed characters trigger are obviously important to a woman who is leaving nothing to chance in her art or career. "I have something to say, something to share — I have a vision, and I need to get it out there."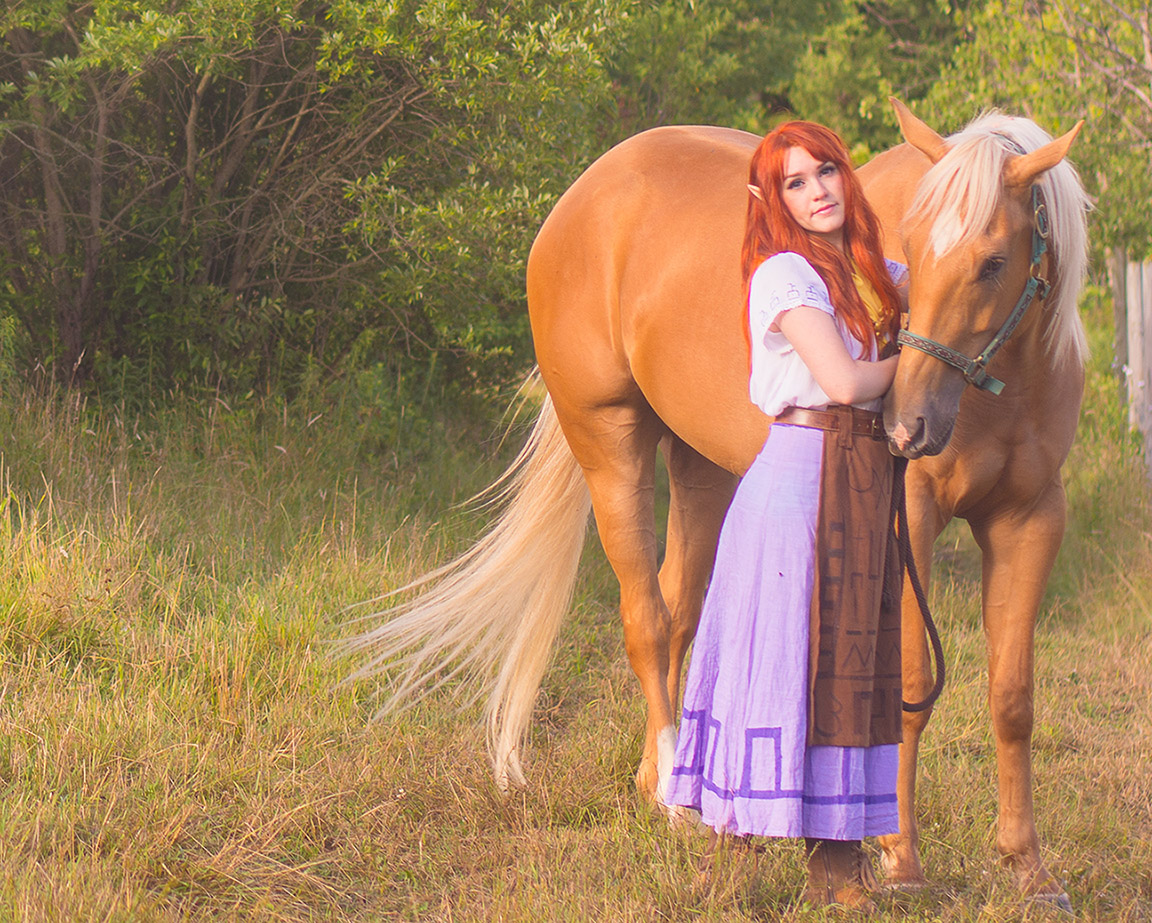 For more info and music check out at Brooke Surgener's YouTube channel here.