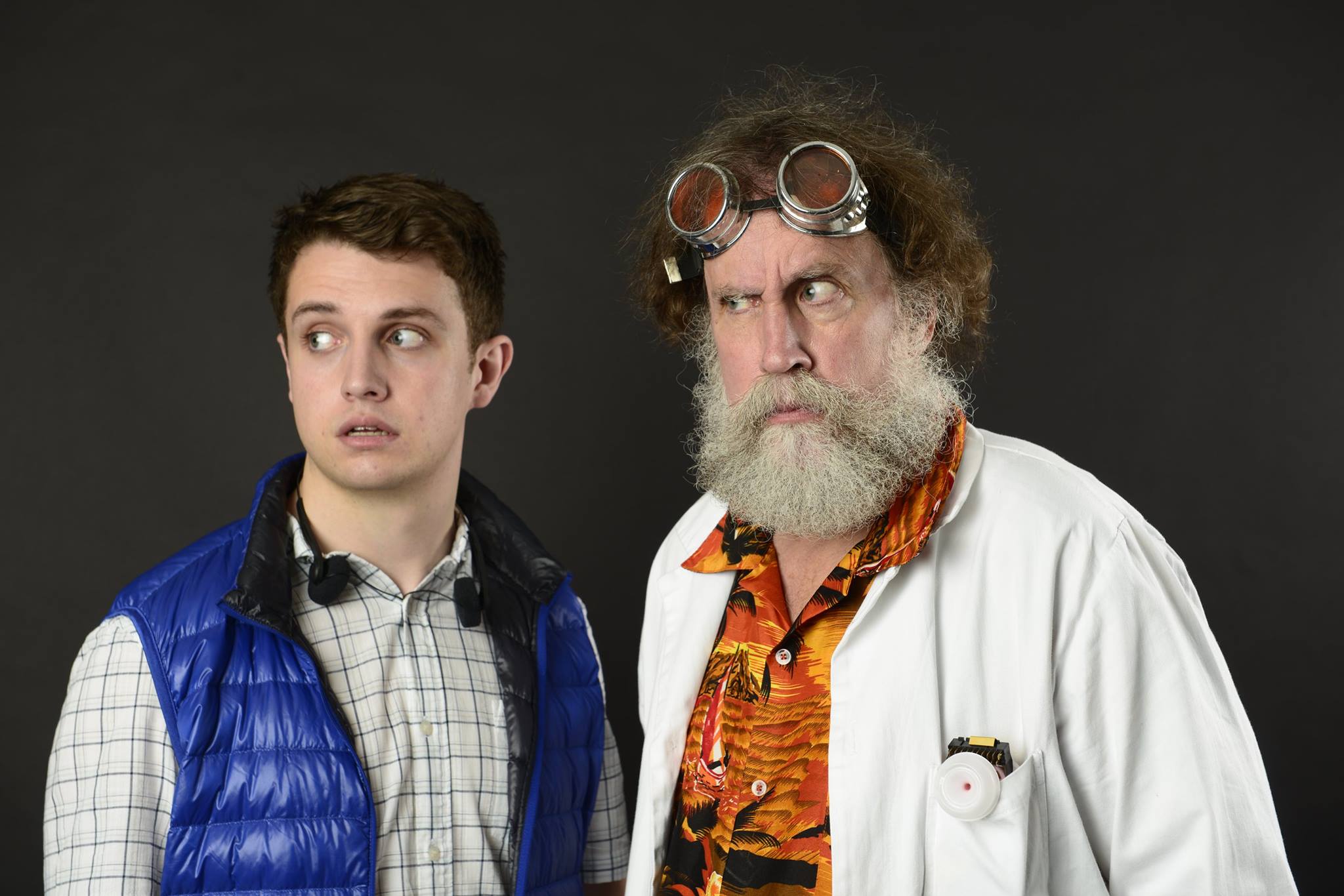 UK creative cosplay group Nerdians has released Nerdians: Back To The Past, a short film employing many of the conventions of cosplay and sci-fi, which asks the burning question on every cosplayer's mind: What happens when you believe you're the character you cosplay? The film is meant to be a pilot for a prospective TV series centered around cosplay, and is further evidence of the building trend taking cosplay to the next level.
Back To The Past is described thusly:
A year on from embarrassing events at ARC Con, Doc Black seizes his opportunity to travel back in time to reclaim his dignity; but with danger stirring up north, will he and his time traveling companion Barty be able to accomplish what they originally set out to do? How will they change the course of time, when they can't actually time travel?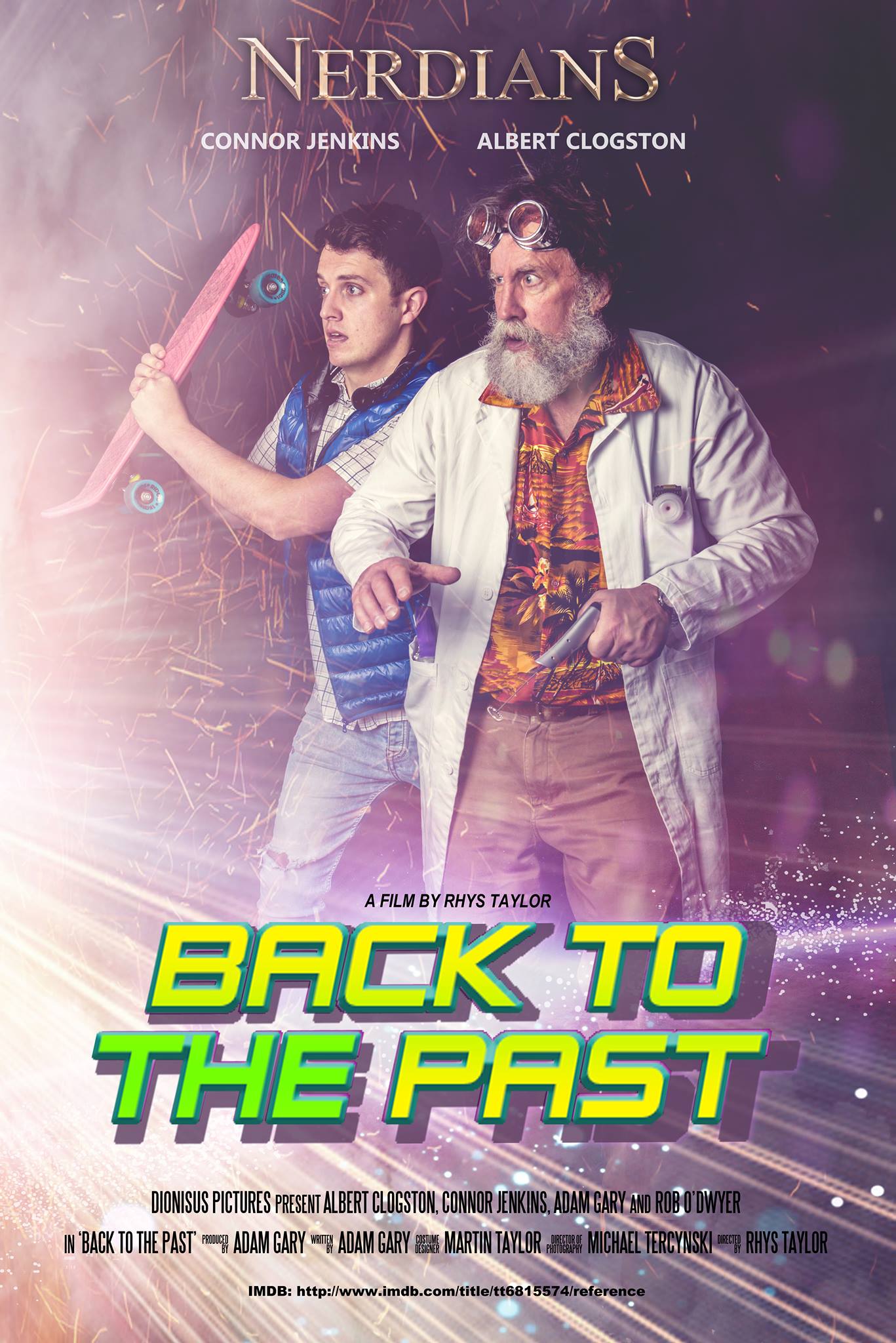 With references to pop culture at every twist and turn, Back to the Past takes place within the wider Nerdians universe, known as The United Cosplayers Realm. Set between the real world and the imagination of cosplayers alike, it's a universe filled with superheroes, knights, anime adventurers, steampunk butlers, and just about every character your imagination could conjure. This world consists of two major factions opposing each other during comic cons: The Resistance, a cosplaying community who believe they ARE the characters they cosplay, and their nemeses The Horde.
Nerdians was created and written by Adam Gary, a UK actor, writer, and producer who has worked on a BBC series and feature films such as The Monuments Men, Pride, Avengers: Age of Ultron, and Fantastic Beasts, The Crimes of Grindelwald.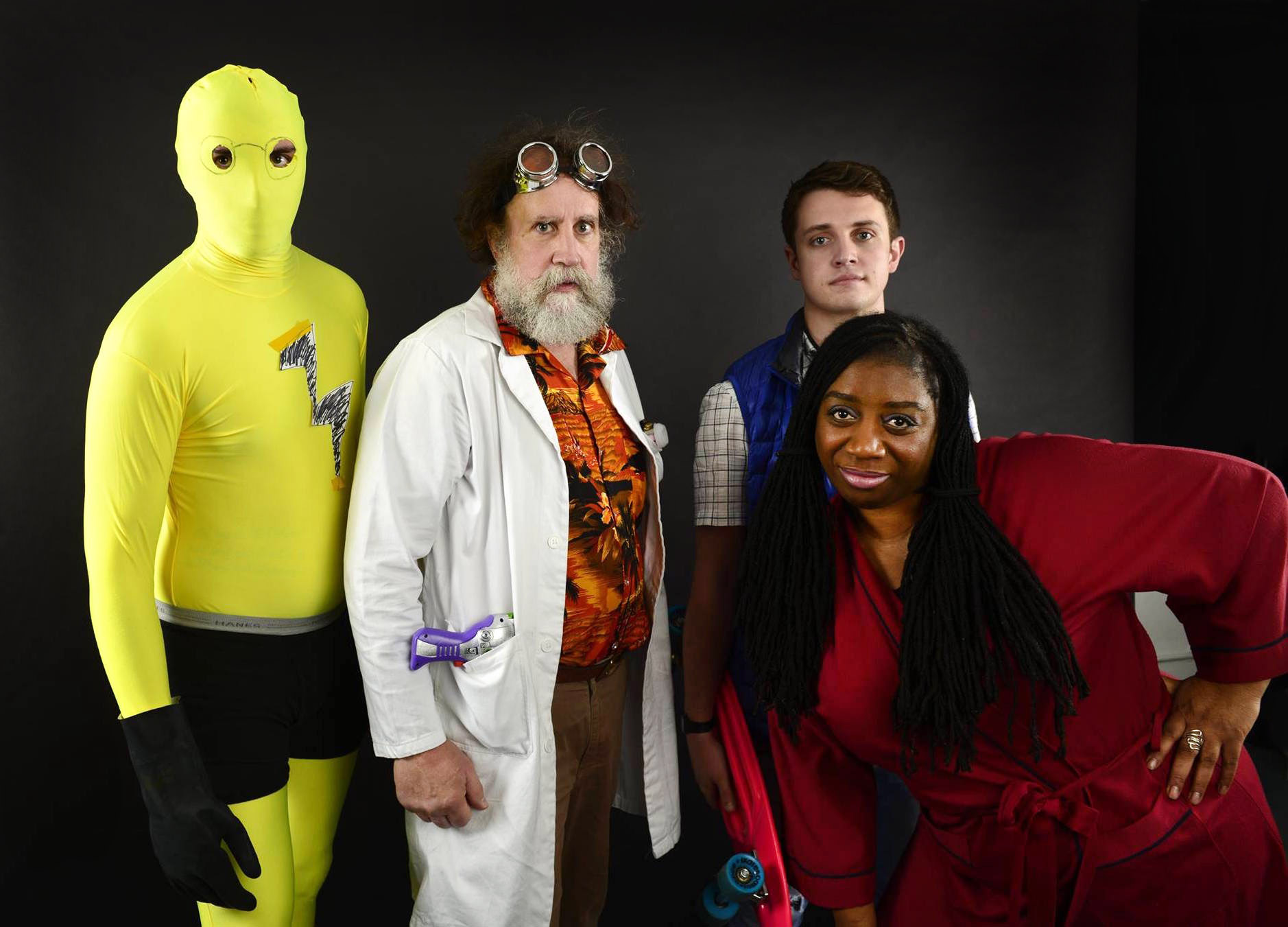 The proposed 7-episode series will show this world in more depth, and how it really functions, with new characters as well. Gary explains, "What I love about this universe is that you can bring characters of all shapes, talents, genres, ages, EVERYTHING together. It's all possible. I'm very excited to take this world further!"
Watch the full film here:
Nerdians: Back to the Past is a fairly ambitious project for a short, with costumes, sets, locations, and custom props, not to mention a first-time producing gig for Adam Gary, which made it a big challenge. "I had no idea going into this project how much hard work it would be," he says, "and the further it progressed the more hyped we got about it, so the more pressure I put on myself. The hardest thing was keeping the project going on next to no budget, and holding everything together. No doubt this project would have been dead in the water long ago if I didn't have such a passionate, dedicated, and all-around amazing team."
Key to that team is director Rhys Taylor, editor Justin Zagri, and costume designer Martin Taylor. Rhys admits to being influenced by Italian Neo-Realist filmmaker Vittorio De Sica, examining the bits of society that many overlook. "Before the script came about I knew of the world behind Nerdians and the intention to build the world beyond this short film. So it was exciting to take the first steps to showing the audience a different universe where fantasy and reality collide regularly. All my pictures up to this point had used practical or camera tricks to achieve VXF so it was a beautifully different challenge to attempt a low budget picture with the intention of implementing CGI. I hope the audience has some fun and a laugh and goes away more curious about what the world of Nerdians is going to deliver. I know it's going to be a hell of a ride!"
Creating everything himself, from initial sketches to finished clothing, jewelry, and props, costumer Martin Taylor says, "It's been amazing to work on so many different concepts — how much more exciting a project could there be for a costume designer? A fair number of the pieces involved using new materials and techniques, all within tight deadlines, but the Horde Soldier costume was the most complex to make, with the widest range of techniques, and one where I could indulge my love of armor."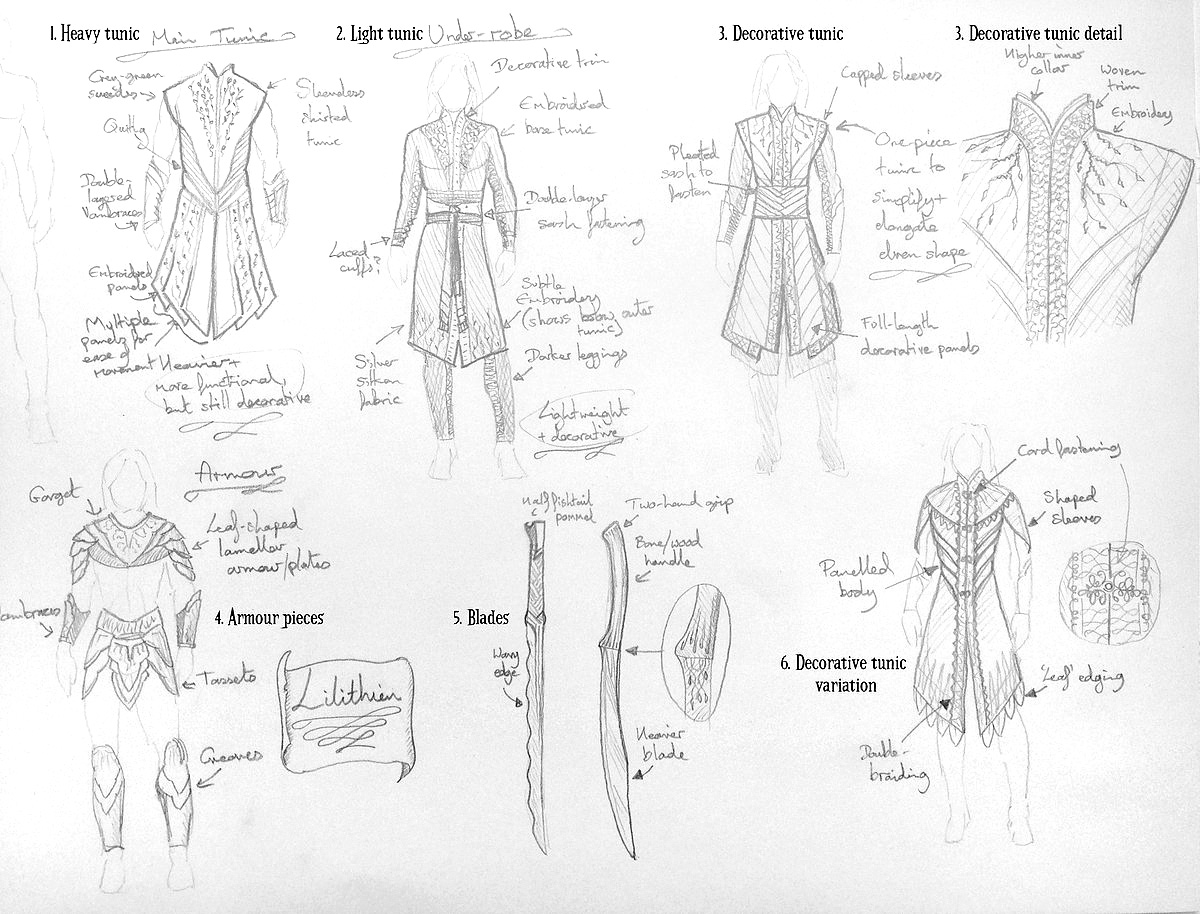 "The wealth of different worlds meant spending a lot of time researching the genres, understanding the core concepts, ethos, and styles of each one, and then processing all of that to come up with something unique for each character that was both recognizable for the fans and yet still new and with my own twist. I've been learning a lot and developing my skills along the way, so Nerdians is a very rewarding project to be involved in."

Justin Zagri is an award-winning filmmaker of feature films, commercials and trailers, best known for his two successful Harry Potter fan films: Severus Snape and the Marauders (2016), and The Greater Good (2013).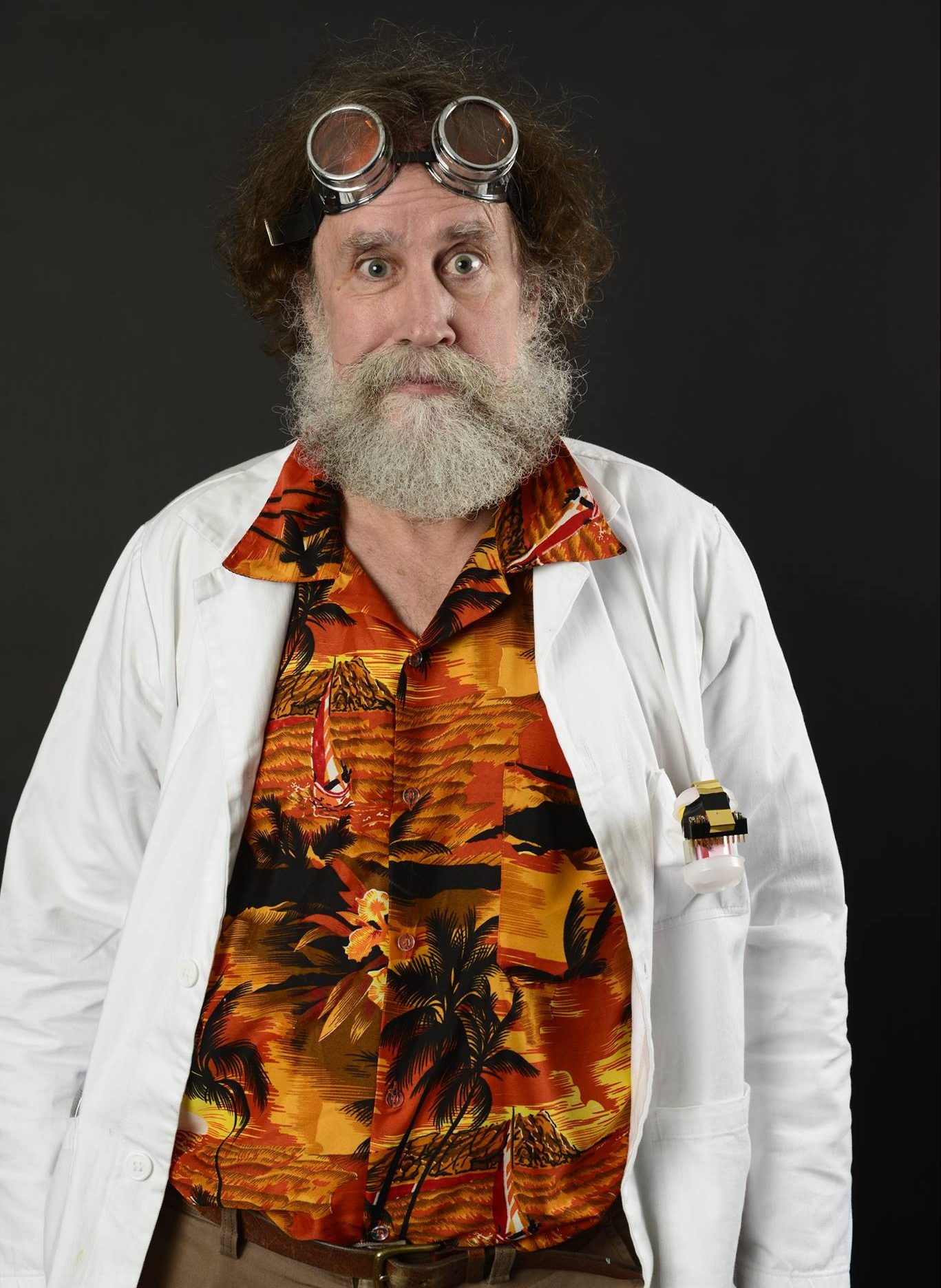 Actor Albert Clogston (Doc Black), says, "No one could ever successfully copy Christopher Lloyd's Doc Brown, so I just tried to use his character as inspiration while adding my own quirks. Hopefully I struck a good balance. In any case, I had a lot of fun doing it! I love everything about Doc Black, especially the fact that we both have workshops where we try to whip up various inventions, (in my case, it's usually mechanized zombies for my annual Halloween displays)."
Connor Jenkins, who plays Barty, adds, "The idea of making a project like this, with little to no budget at all, screamed pressure from the beginning, but when you saw the team who believed in it that much and were gonna go for it and make it anyway, that is something you have to be a part of. The team, the trust and the belief is what helped keep the pressure at bay. My favorite memories on production would have to be going to the MCM Expo, seeing a whole creative community come together and enjoy and be themselves — there were some good cosplayers there."
further info:
www.nerdians.org
Instagram: @nerdians
www.facebook.com/nerdians
YouTube: Nerdians Series
PRODUCED BY
Adam Gary – Producer
Martin Taylor – Executive Producer
Michael Tercynzki – Executive Producer
DIRECTED BY
Rhys Taylor
WRITTEN BY
Adam Gary
CAST
Albert Clogston – Doc Black
Connor Jenkins – Barty
Adam Gary – SuperVillainy / Cliff / Captain 434
Rob O'Dwyer – Rambling Rob
Anisay Taha – Sakira
Katya Fernandes – Cosplayer / Horde Minion
Dee Grant – Cat Owner
Jonathon Michaels – Police Constable Jestal
Jade McCrea – Horde Minion
Michael Ajih – Horde Soldier
Ferroz Fernandez – Crying Baby Collectibles
Diana Majcher – Horde Minion
CINEMATOGRAPHY BY
Michael Tercynzki
EDITING BY
Justin Zagri
COSTUME BY
Martin Taylor
MAKEUP BY
Jack Potts – Special Makeup Effects Artist
Katya Fernandes – Makeup Artist
SECOND UNIT
Adam Gary – 2nd Unit Director
Michael Taylor – 2nd Unit First Assistant Director
ART DEPARTMENT
Lacey James – Graphic Designer
Rhys Taylor – Props
SOUND DEPARTMENT
Adam Davies – Sound Designer
VISUAL EFFECTS BY
Joe Barlow – Visual Effects
Mike Taylor – Visual Effects – Chroma Key – Time Travel
CAMERA & ELECTRICAL DEPARTMENT
Michael Tercynzki – Camera Operator
Katya Fernandes – Camera Operator – Behind the Scenes
Lee Nichols – Still Photographer – Behind the Scenes
David Hammant – Still Photographer – Promotional
OTHER CREW
Ferroz Fernandez – Production Assistant
Eva Sisask – Production Assistant
Reece Skinner – Production Assistant
Mike Taylor – Production Assistant
Norman Miller – Production Assistant
Omar Khodja – Production Assistant
PRODUCTION COMPANY
Dionisus Pictures