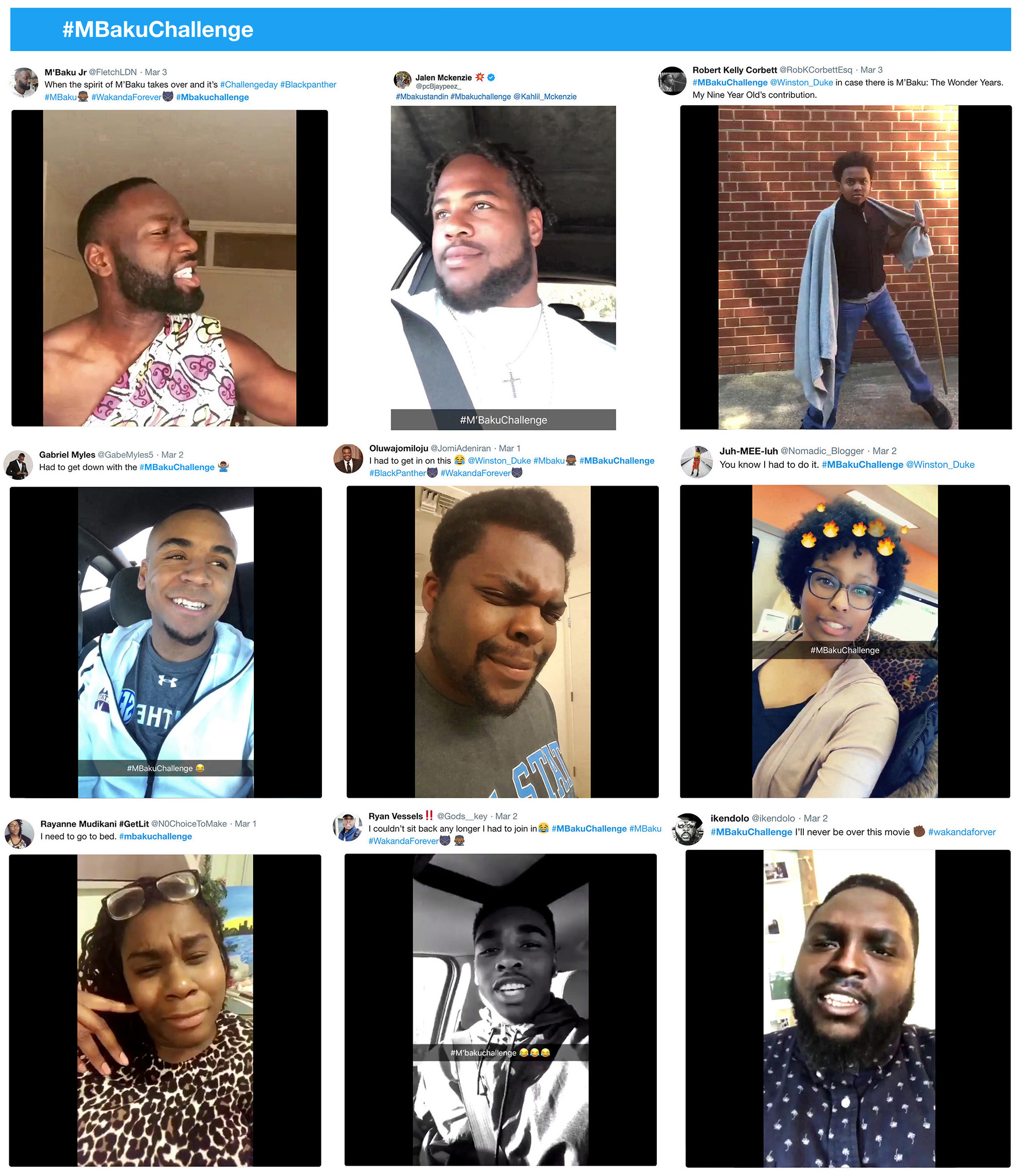 In addition to spawning endless amounts of box-office cash (and many cosplays worn at screenings), runaway mega-hit Black Panther has now also sparked countless social media videos. Inspired by one of the film's key scenes, fan reenactments of Winston Duke's accented M'Baku monologue have been abundant and massively entertaining, with everyone and their sister doing a version.
Film co-star Winston Duke himself has been floored by the response, as has Michael B. Jordan, who awarded the crown to an impressive 7 year-old's rendition with the comment, "Lil man you nailed it!!!!"
ABC's Good Morning America recently made it official, surprising the boy with a live video congratulations from Winston Duke himself.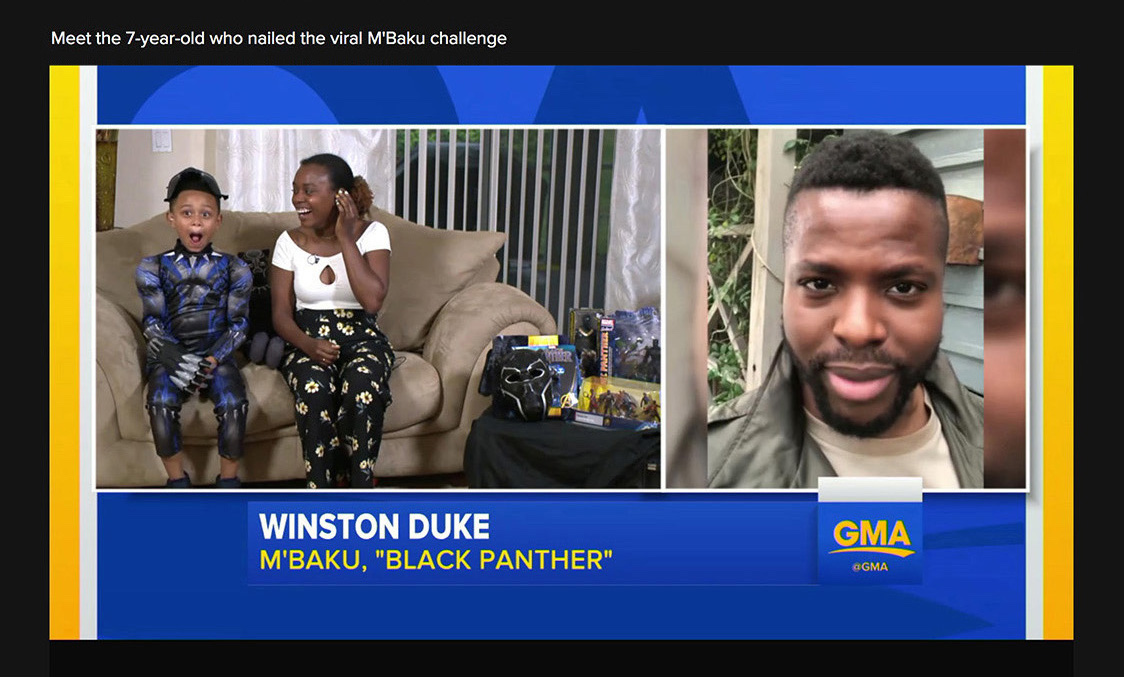 While the sequel is already planned, fans young and old will be happy to know M'Baku's next appearance is only a month away in the forthcoming Avengers: Infinity War. Based on this viral challenge, it's likely the adulation won't stop here. The question is, is this just a testament to an important film or the beginning of a new trend? Stay tuned as Black Panther continues it record-shattering run in theaters.
Check out all the Challengers at #MBakuChallenge
and the GMA video