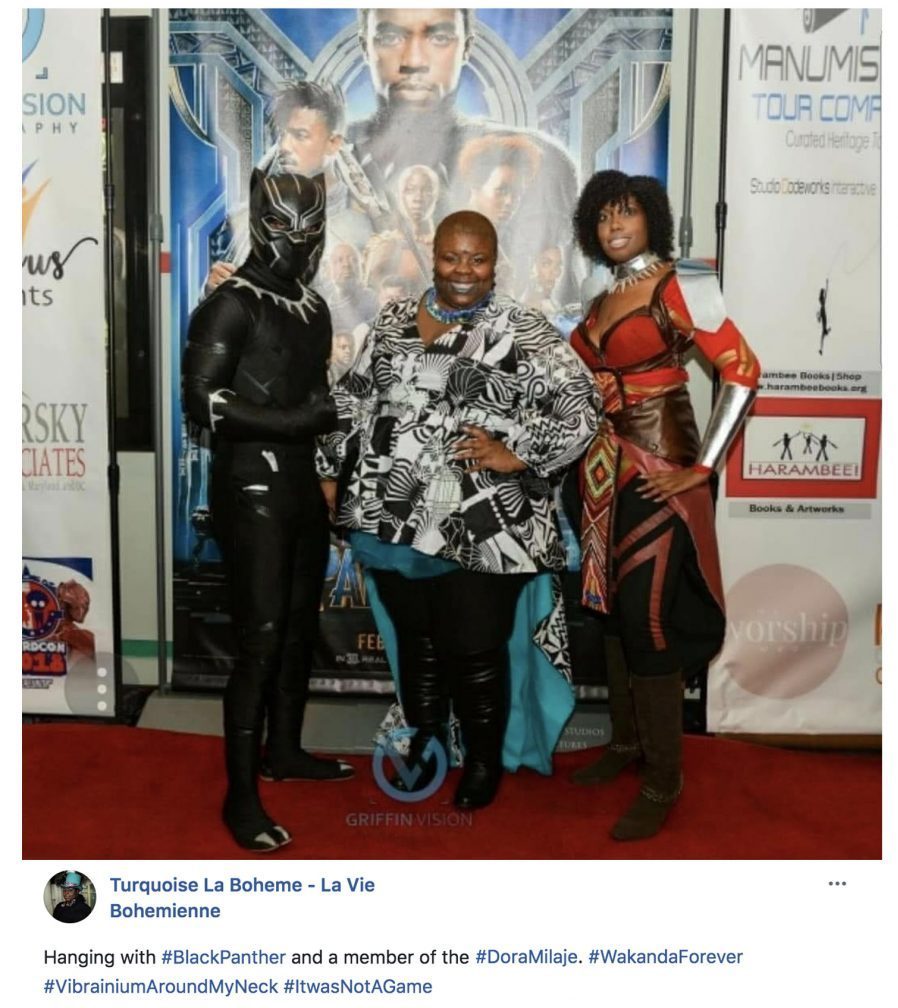 As Marvel's Black Panther broke box-office records on its opening weekend, fans celebrated in style by attending screenings in Panther cosplay and traditional African-inspired fashions.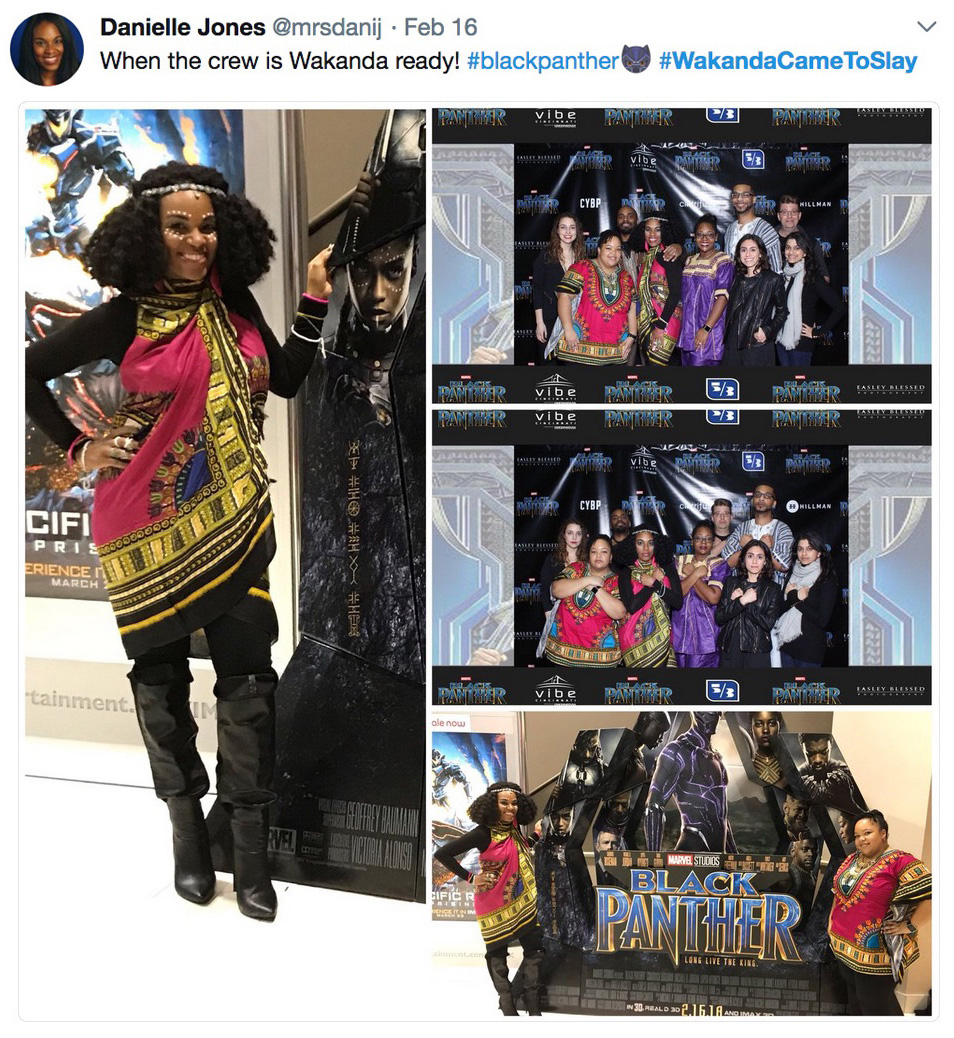 Pictures were shared on social media hashtags such as #WakandaForever, #WakandaCameToSlay and #WhatBlackPantherMeansToMe, as fans worldwide made the much-anticipated movie into a major social event, marking the potential sea-change in media representation.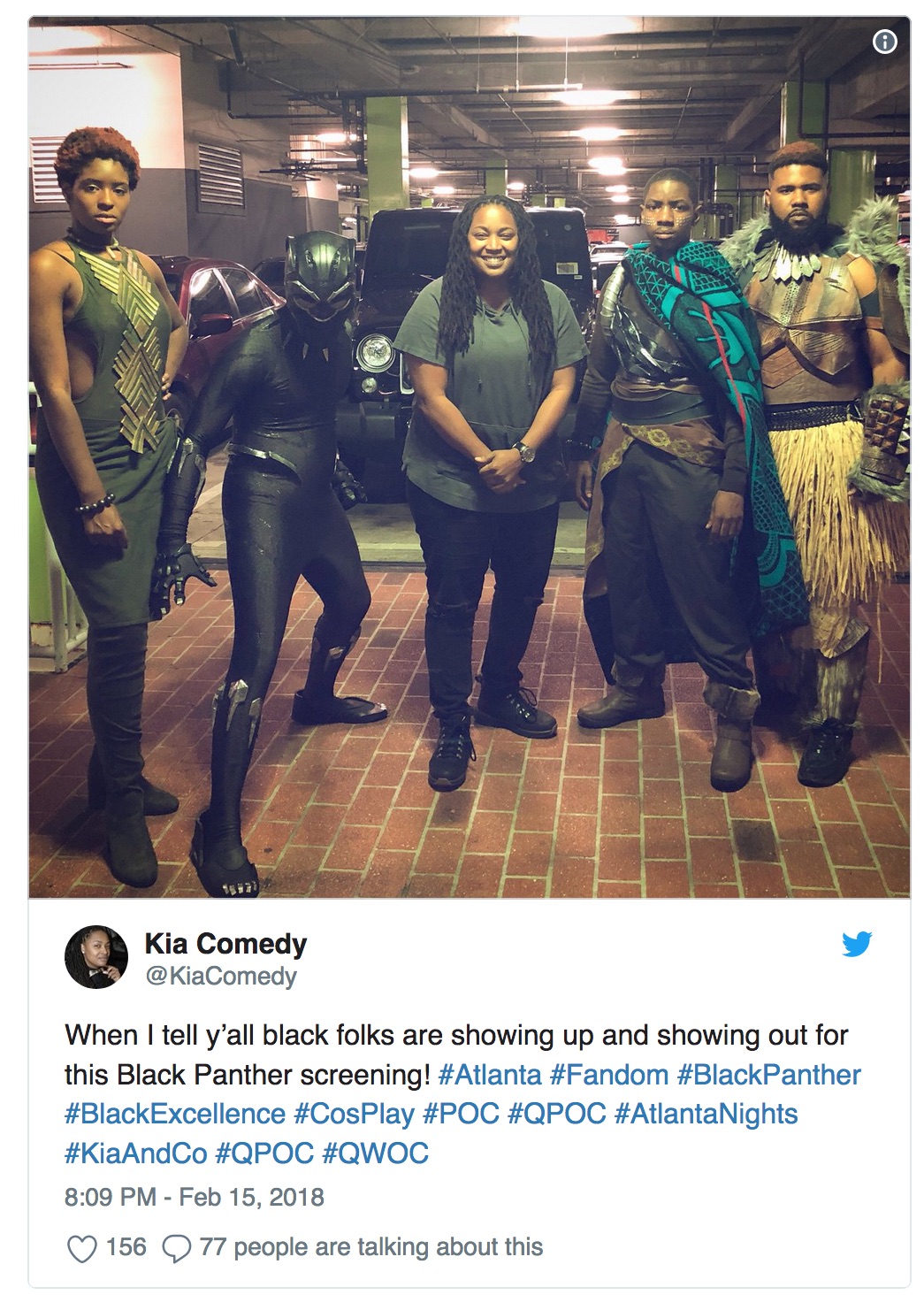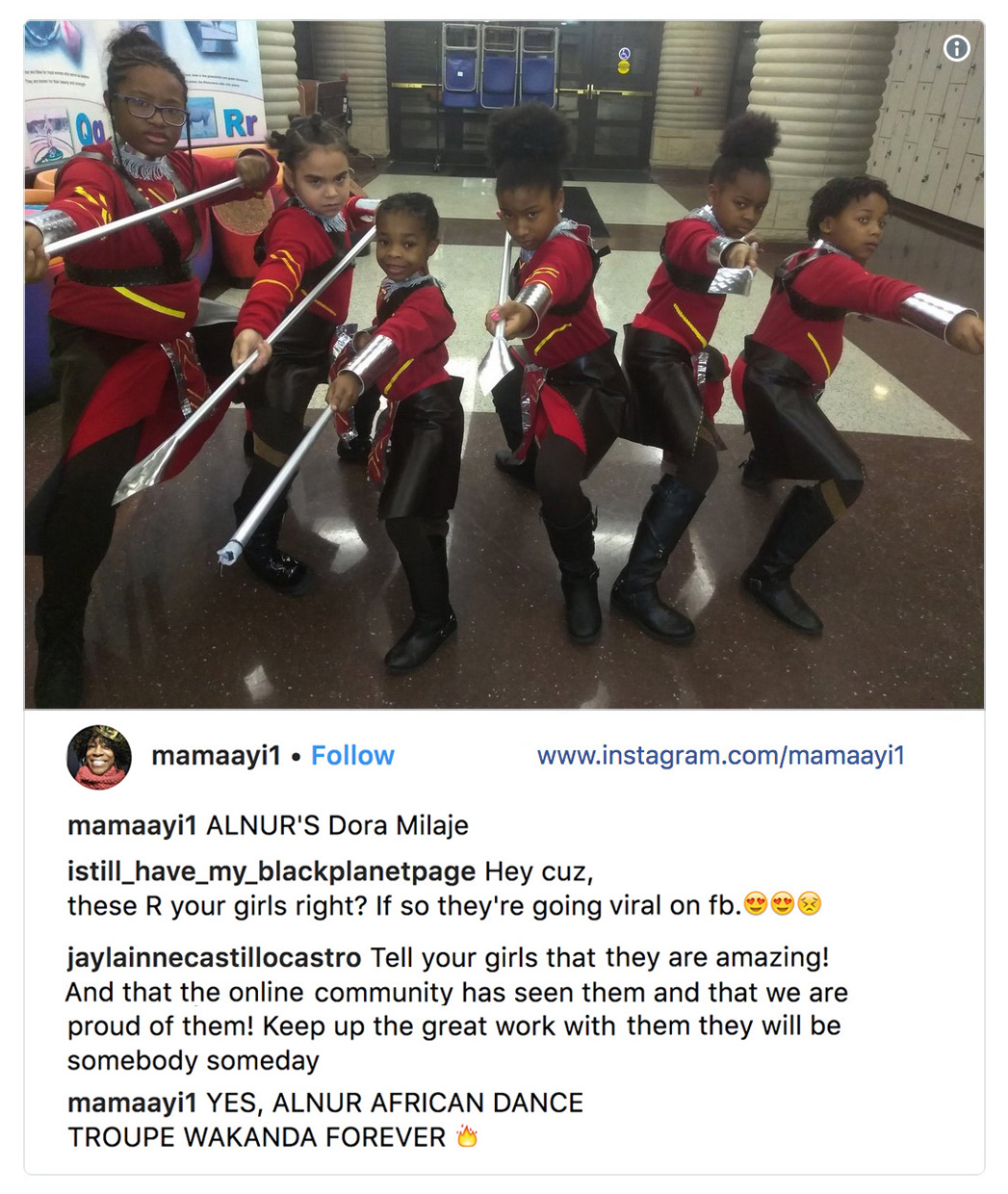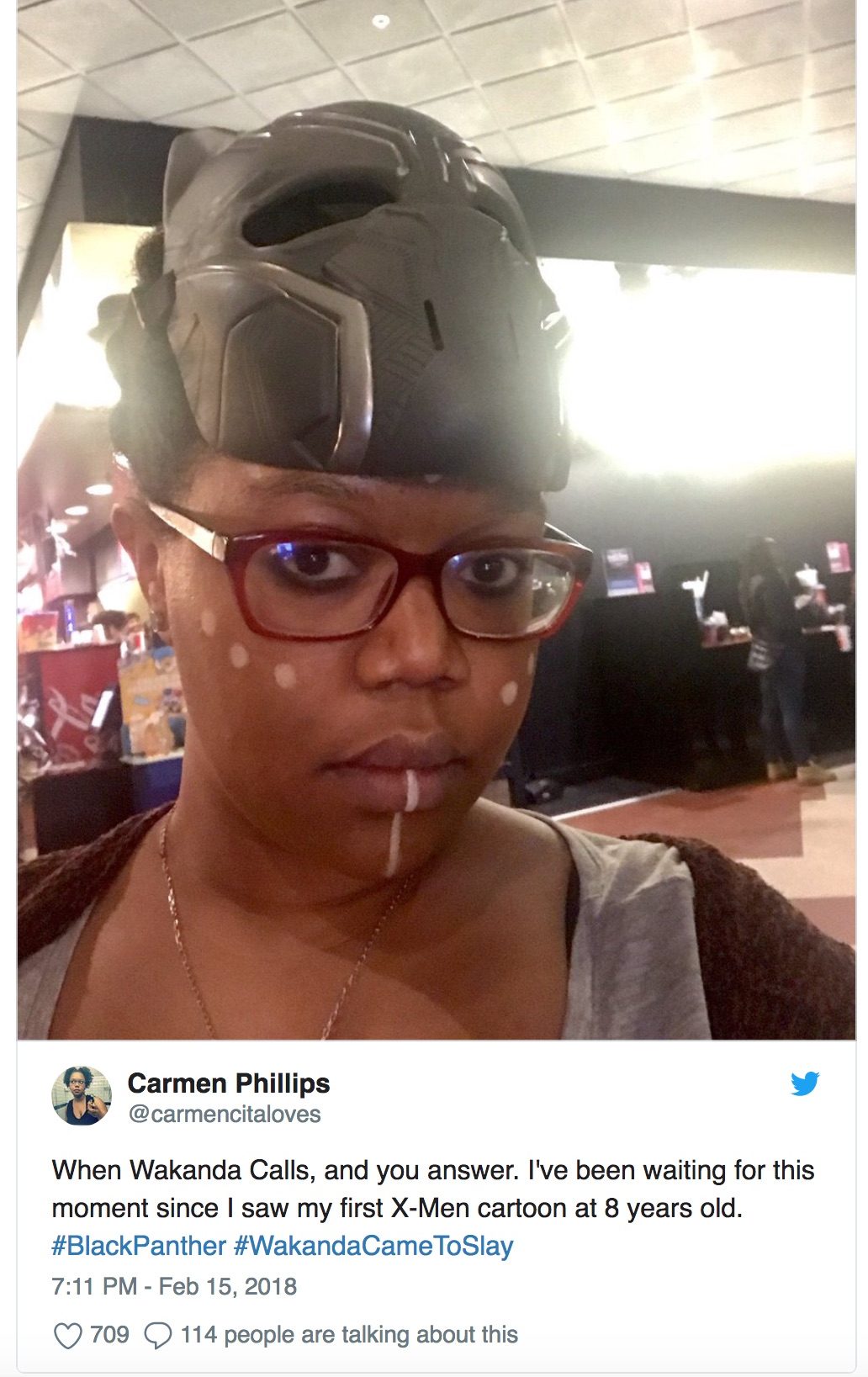 Fans as far as the Kenyan city of Kisumu, hometown of film co-star Lupita Nyong'o, turned up in cosplay for an advance screening. In addition to King T'Challa and princess Shuri, many dressed as royal guard the Dora Milaje. One fan in a Brooklyn theater was so swept up in the enthusiasm, he proposed to his girlfriend while dressed in full Panther costume. (The woman said yes.) Even Lupita Nyong'o had a go, cosplaying as co-star Chadwick Boseman's Rolling Stone magazine cover.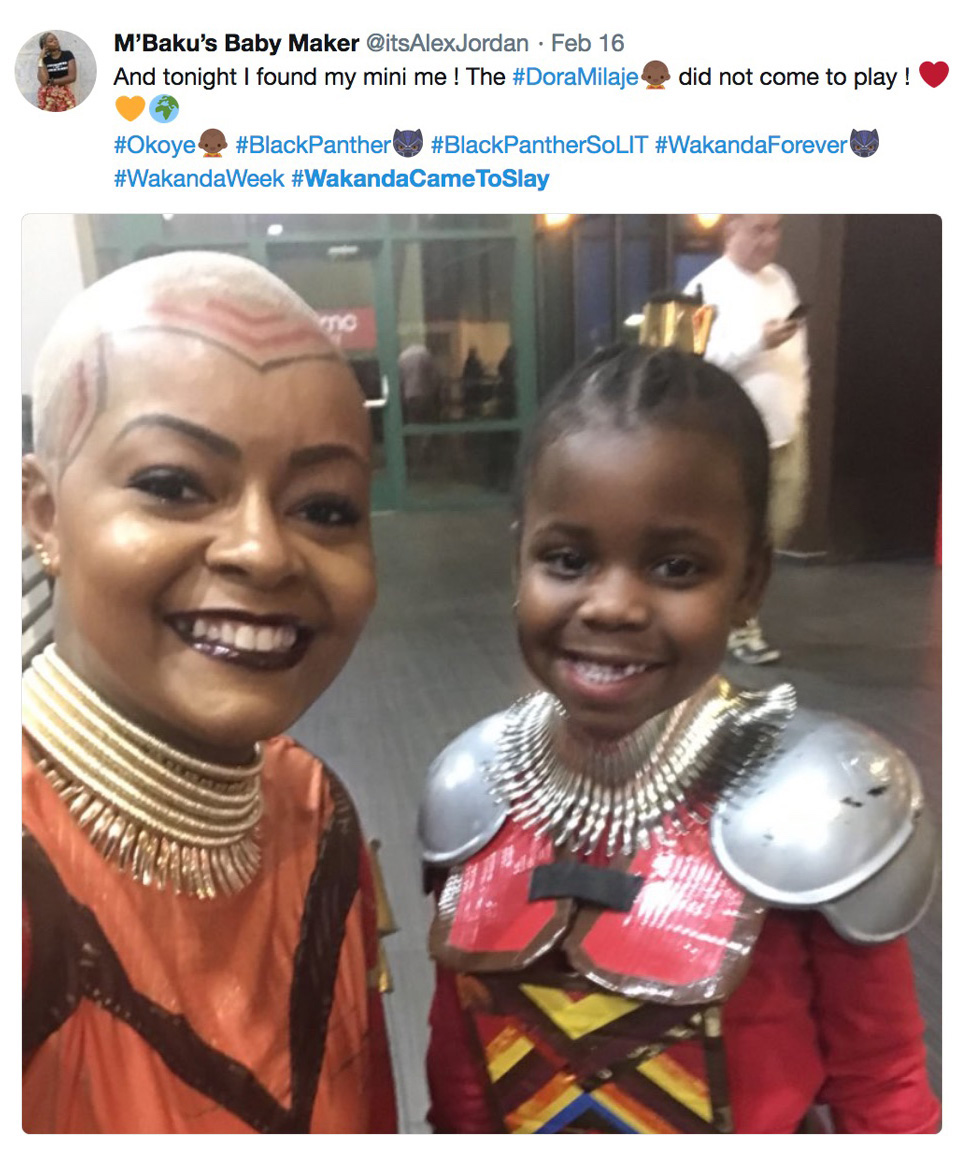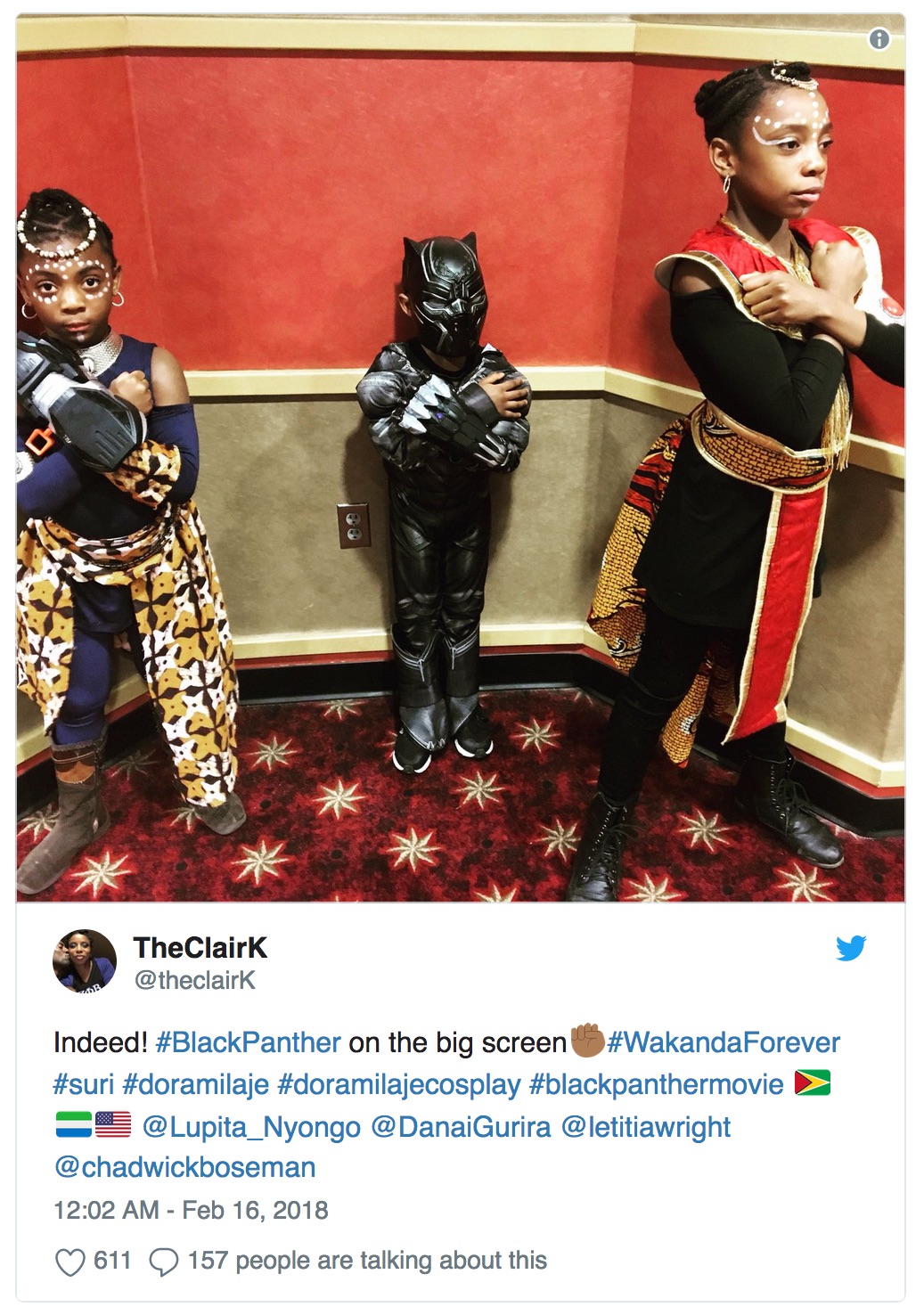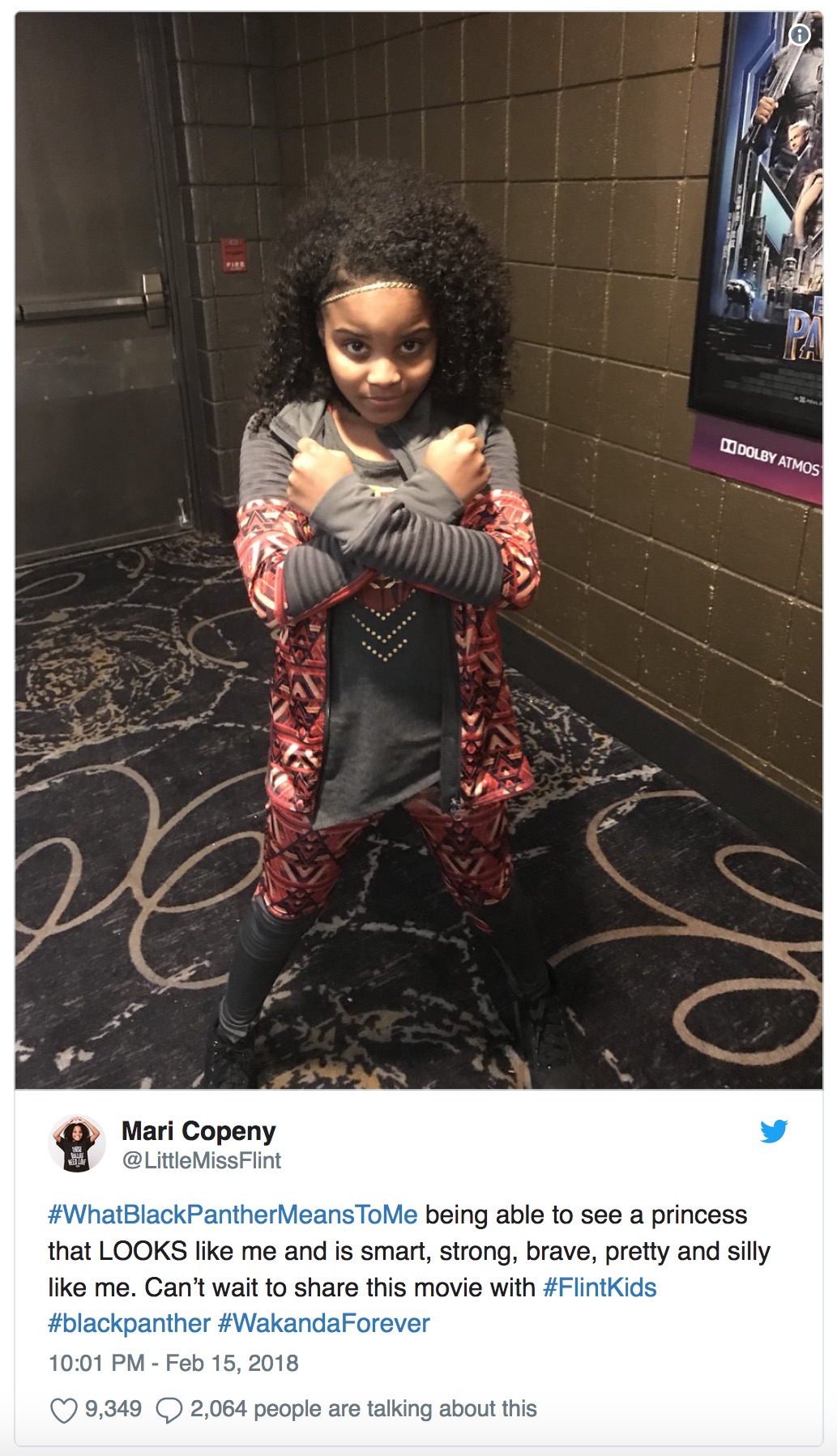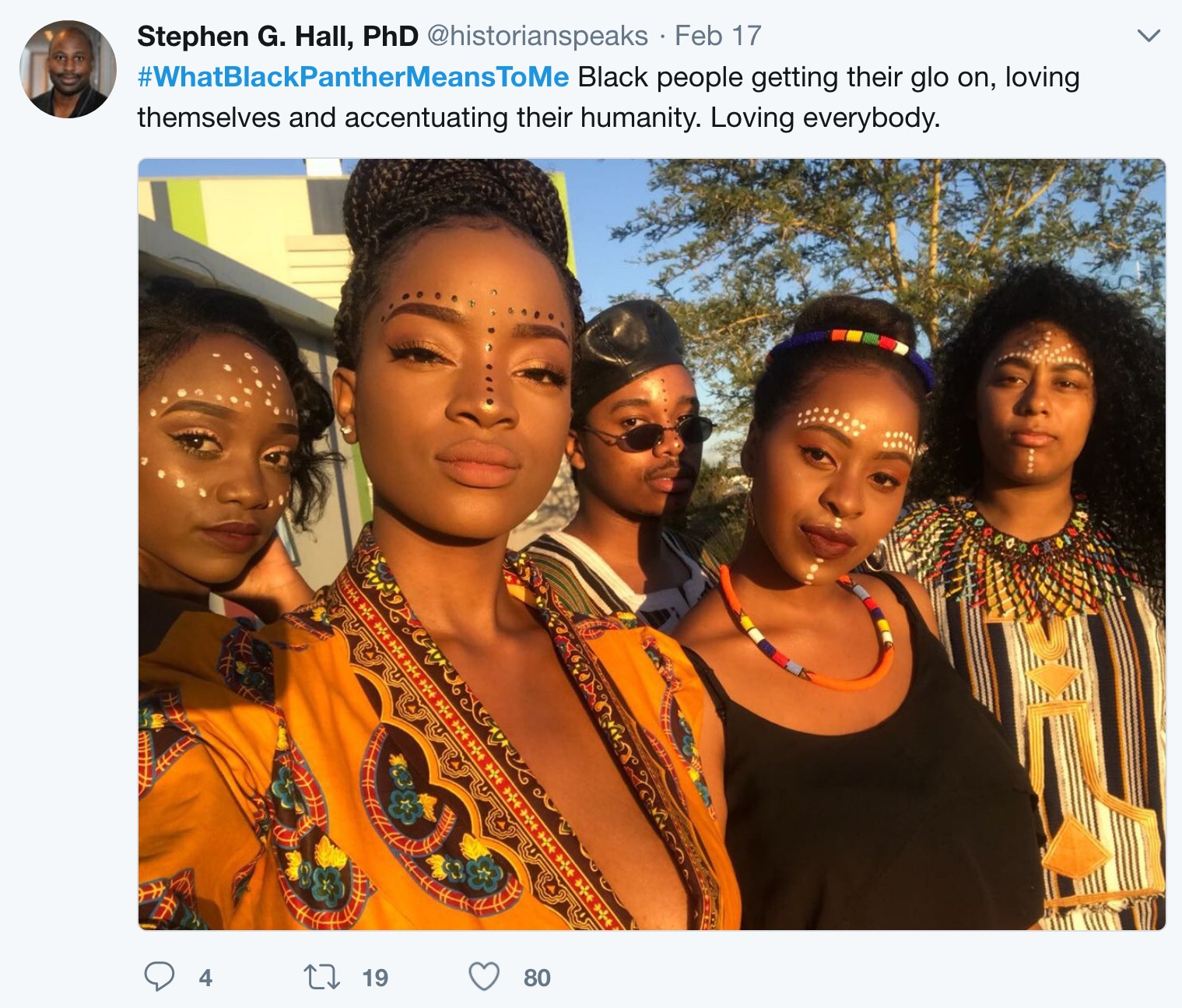 Based on the film's historic opening, without a doubt Black Panther and all its impressive visuals will be inspiring cosplayers and fans for quite some time.
Wakanda Forever!