by Rich Kirby
Jessica Jones was one of the first characters of the Marvel Cinematic Universe to get their own show on Netflix, back in November 2015. That first season followed the title character as she opened a private detective agency after a brief, torturous career as a costumed superhero. The showed starred Krysten Ritter as Jones, and featured a former Doctor Who, David Tennant, as her nemesis, Kilgrave ("The Purple Man," in the comics). The second season only just debuted on March 8th, which means that, if you are like us, you've already binged it twice and signed an online petition demanding Marvel Television start shooting season three.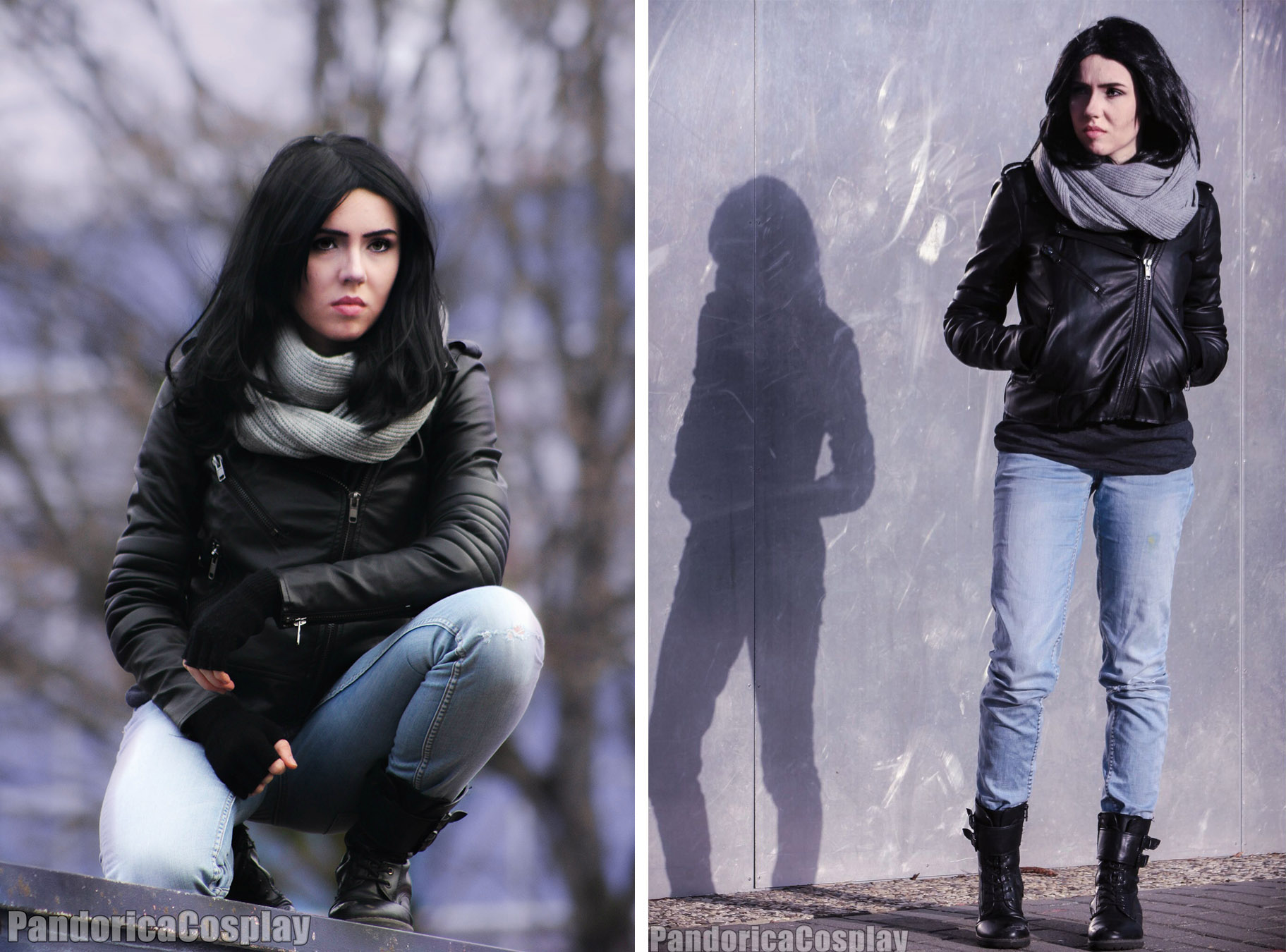 Unlike her mid-town big screen colleagues, the Avengers, Jones buys her clothes off the rack. For Pandorica Cosplay, a German university student studying costume design, that makes cosplaying them more tricky, not less. "The simpler the costume the more important the details are," she explains. "Accessories, props, wigs, makeup – if the character only wears street clothes, trying to mimic their appearance as closely as possible is even more of a challenge. Everyone is going to recognize a Supergirl costume but not everyone is going to realize you're cosplaying Jessica Jones and not just showing off your new leather jacket."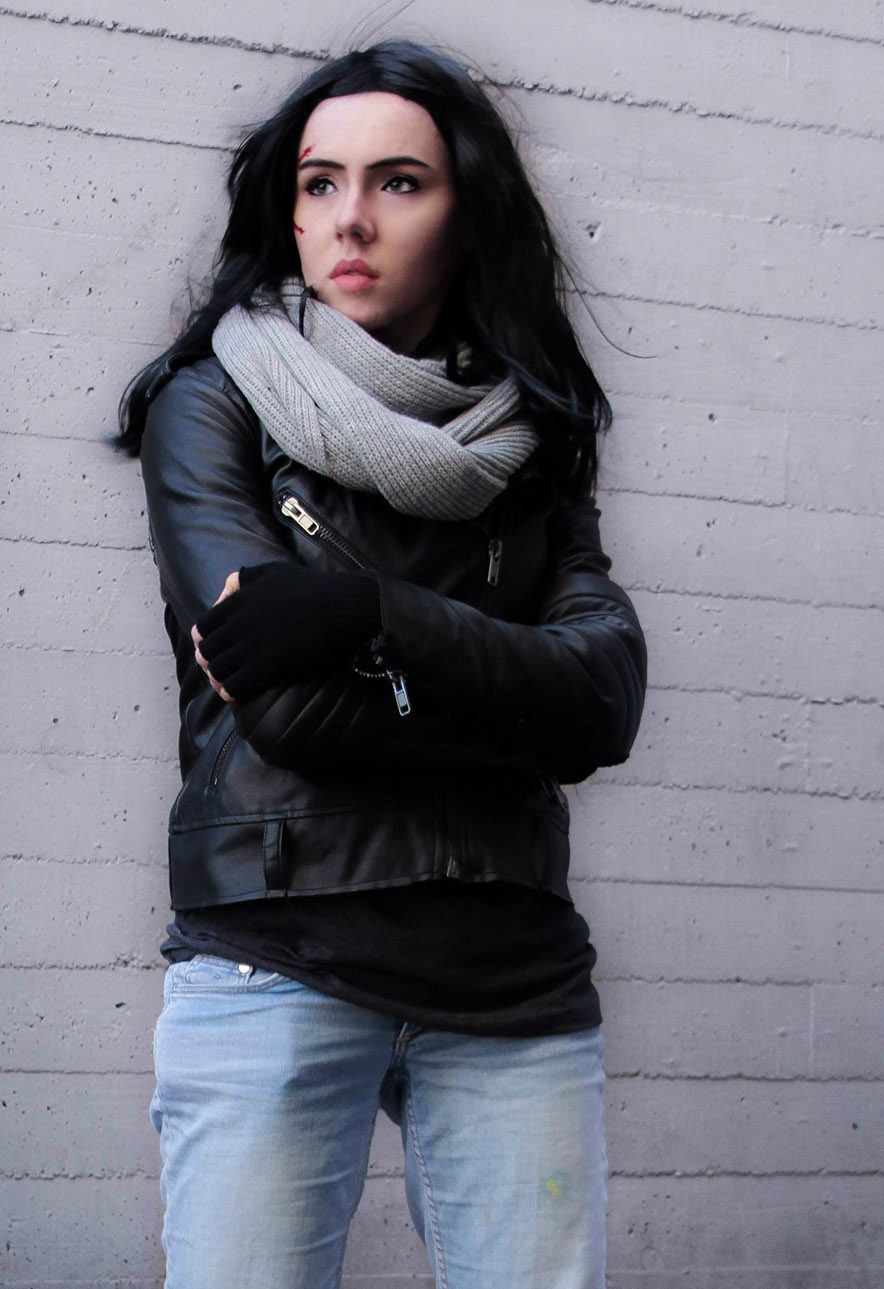 Pandorica has a knack for cosplaying 'street' characters, like Daisy Johnson from Marvel's Agents of S.H.I.E.L.D. or Jessica Jones, that goes beyond skilled and into the 'eerie.' To capture the super-strong P.I. properly in cosplay, Pandorica told us that wigs and makeup were crucial. "I looked closely at her haircut which is slightly layered with the ends curled inwards, and did my best to re-create that with a straightener on my wig. For the makeup, most of my focus was on the eyes and the nose. Eyebrows can change a lot about how your face looks as well, so I always try to get mine to match the character's as closely as possible. The same goes for contact lenses. Jessica's eye makeup is pretty simple black eyeliner – although I did use white liner on my waterline to make my eyes look bigger because Krysten Ritter has quite big eyes."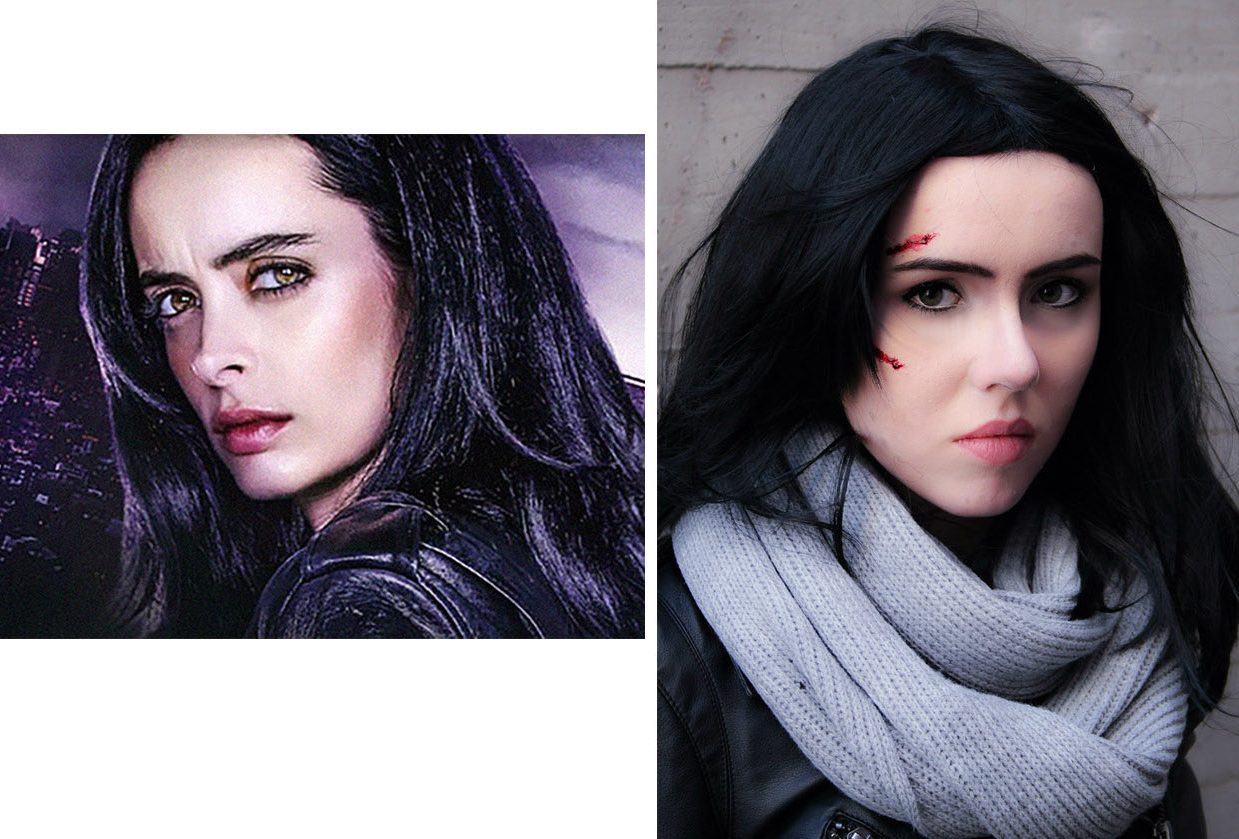 "Usually every character/actor has one or two facial features that are unique and recognizable, and in Jessica's case it's her nose. It took me several tries to get anywhere near her very thin and almost sculpted-looking nose shape, but contouring can really make a huge difference, especially for photos."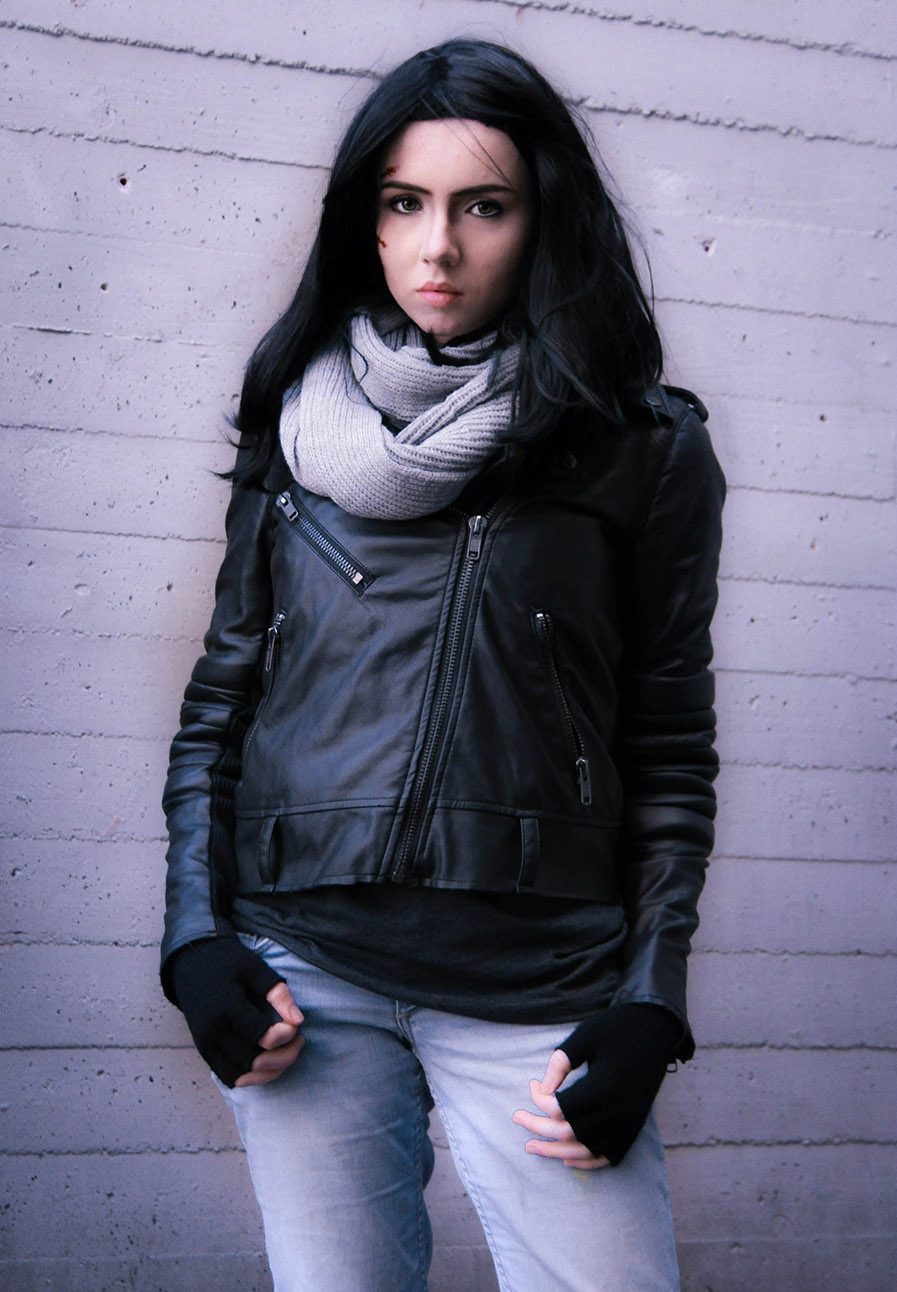 Catch more of Pandorica Cosplay's work on her Instagram @Anna.Pandorica, and catch the second season of Marvel's Jessica Jones streaming now on Netflix.