by Steve Savitsky
Photos by Marco Sanchez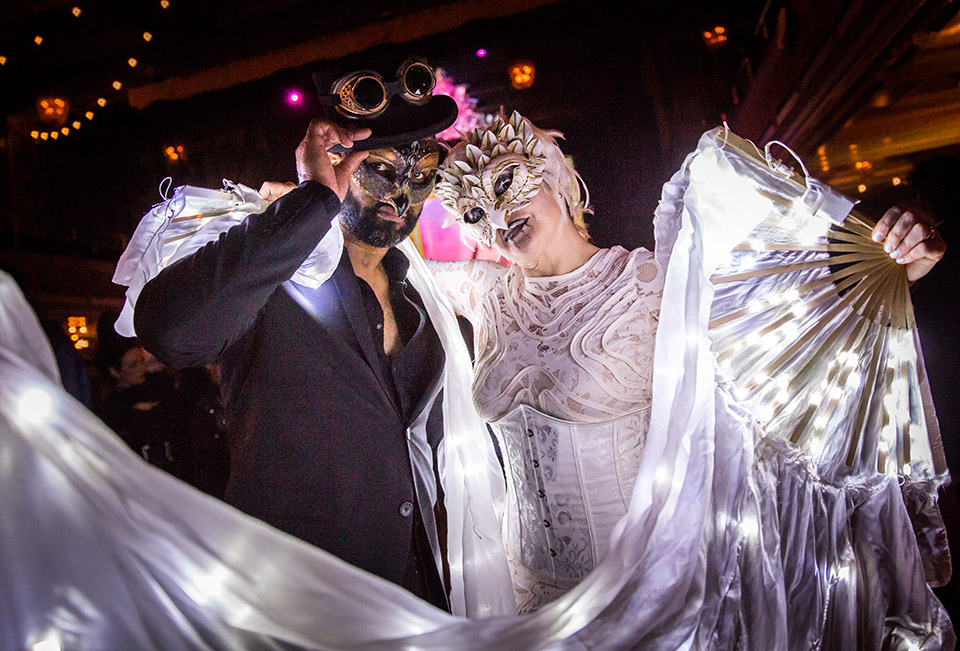 One of the most elaborate retro-fashion and art events in the world is the Edwardian Ball, a multi-city, multi-media exposition which has been staged in San Francisco annually since 2000, and in Los Angeles since 2009. Described as a mix of Cirque du Soleil and Mardi Gras, what sets this event apart from all others is the devotion to all manner of art—including theatre, fashion, circus, fine art, literature, cosplay, stage shows, live music, ballroom dancing, and DJs—combined with honoring the art and legacy of Edward Gorey, the celebrated late-great macabre author and Illustrator from whom the ball takes its name. The other Edward hinted in the name refers to the Neo-Victorian/Edwardian historical era as well as retro and steampunk fashion. In addition to the wealth of spectacular costumes, art, music, and uniquely created carnival rides, there is a large theatrical production adapting one of Edward Gorey's stories, as the centerpiece homage to the literary great. Attendees are encouraged to participate as costumed characters in the darkly humorous presentation, with this year's interpretation of "The Deadly Blotter," a classic murder-mystery whodunit.
This celebration of the eccentric and esoteric has grown from an underground club party into an internationally recognized festival of the arts, drawing attendees from all over the world, and operating with the blessing of The Edward Gorey Charitable Trust (with some of the proceeds going to them). This year the Ball expands even further, with an event in New Orleans, featuring a topnotch line-up of New Orleans-based performers, music, and entertainment, all presented in a renovated 1820's sugar refinery.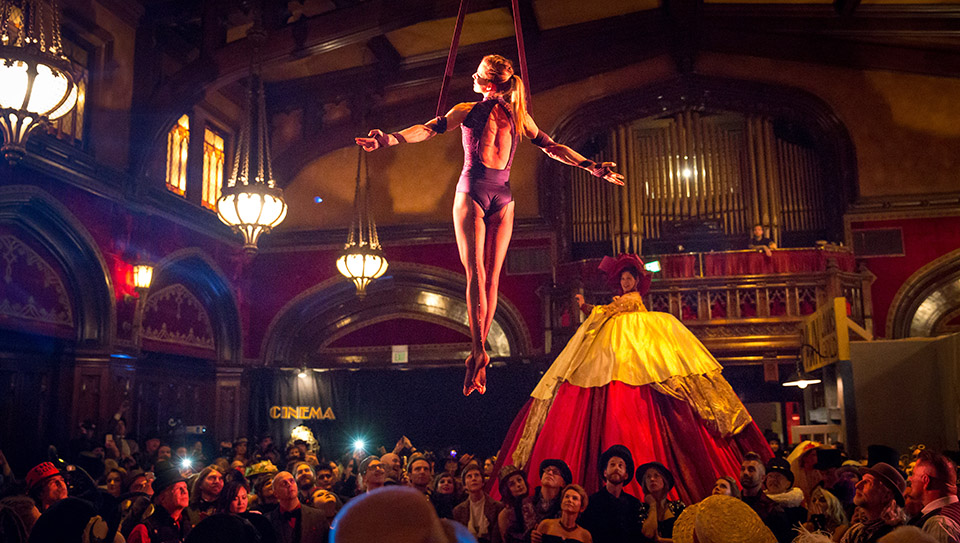 Justin Katz, executive producer and co-founder of the Ball, explains the event's continual success is due in part to its "inclusive, rather than scripted, style of participation, in a respectful, permissive, creative environment. We never demanded any particular aesthetic or compliance with the theme. The point is effort: just dress in a way that feels special, no rules, no judgment, just enjoy." For most people the biggest draw is actually each other. "Everybody is so impressed that virtually 100% of participants come in fantastic costume and character. There's a lot of DIY costuming, especially people that create great Edward Gorey-inspired characters." Related to the idea of cosplay, and the difference in experience between a costume and a character, he says, "we like to encourage people to move towards the character end of the spectrum."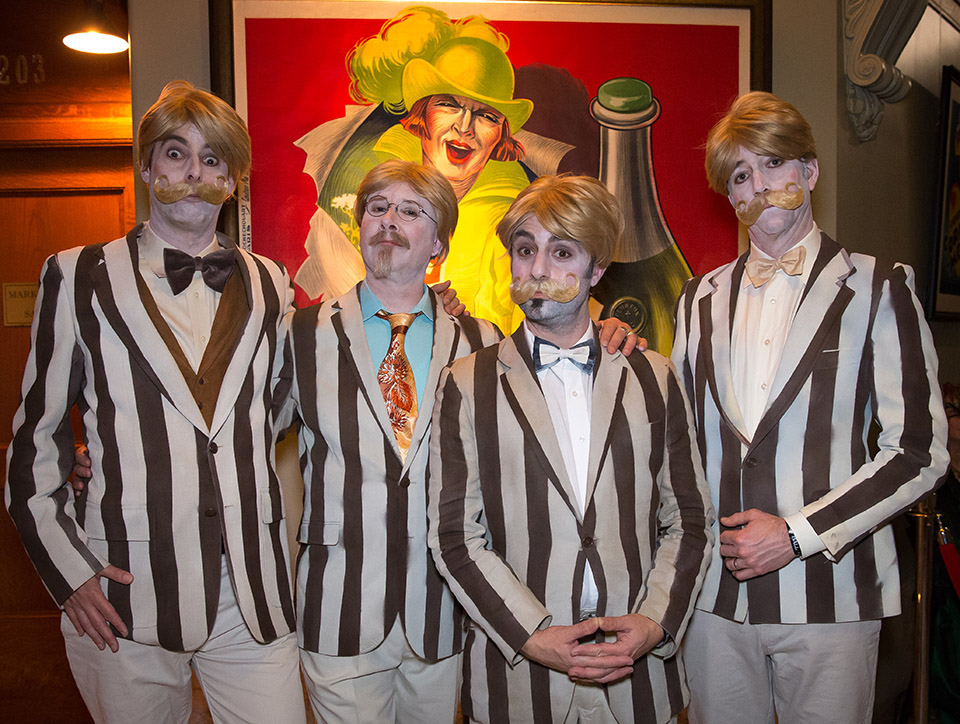 Co-hosts the Vau de Vire Society does a fantastic job of costuming in a "very true to Gorey look: black & white, crosshatching, props, flats, really wonderful 2D and 3D work. The designer, Rose Hardin, has pushed us in the direction of stage costume design — something that might look rough up close is exactly the kind of look that reads well from the back of a 1500-person ballroom. We've had a lot of costume development as related to theater, which is very different from the fine costumes that people come up with on their own."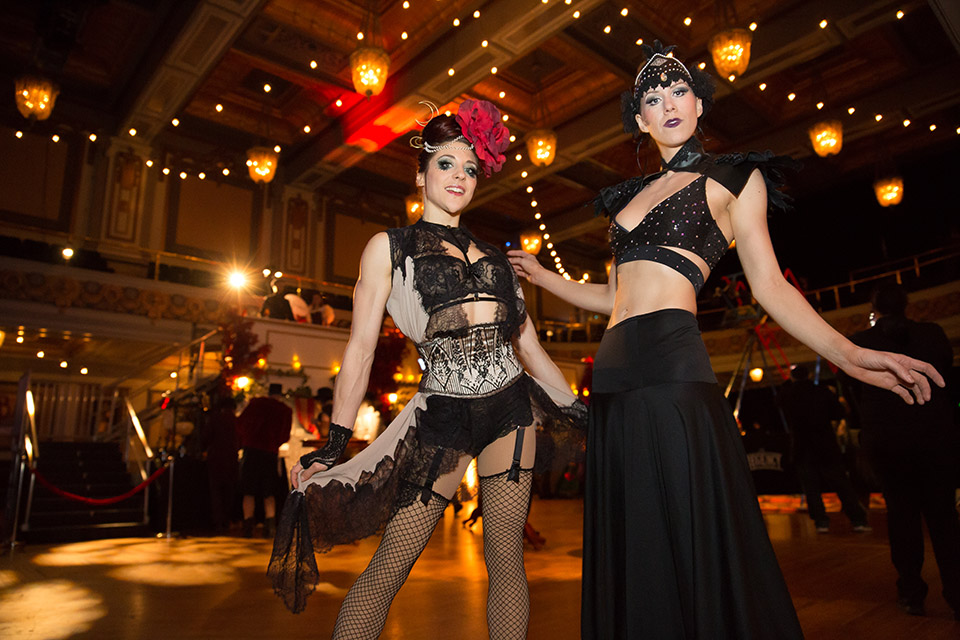 Additionally there is great appreciation for the attention to detail. "We're about curating things in every corner, things you don't expect, things you've never seen. Everywhere you look there is something great: art, stage shows, pop-up performances, decor, lighting, oddities. I love the fact that we have the ability to support 30, 40, 50 artists and do it equitably, because nobody's a headliner; together we're creating a collage or a tapestry of immersive experience."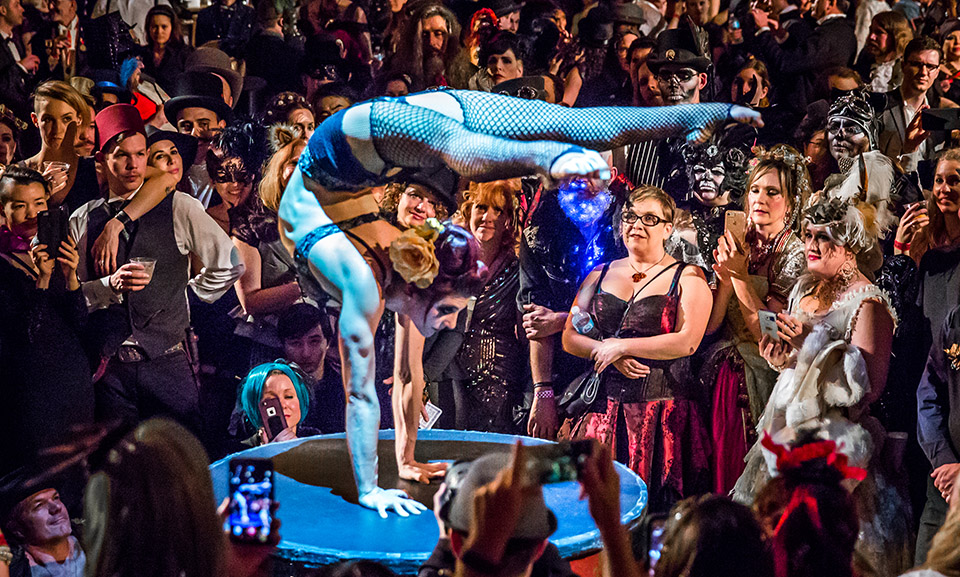 While they choose not to politicize the Edwardian Ball, "the act of gathering in this inclusive manner is a form of political and social resistance to those that may be inclined to discourage diversity and inclusion. Insofar as we are creating an open door for people to come and express themselves, it's an inherently political and social endeavor that is very much needed right now. There's a civility and an elegance to that era, and people are using the opportunity of imagining the past to create an alternate reality to the moment."
As a producer, Katz loves the challenge of finding the balance of curating content and crowd flow. "It takes a lot of energy and consideration to figure how to improve the experience and differentiate it from one year to the next. It's almost harder when you know your show's going to sell out because the onus is on you to make the experience worthy of people's expectations."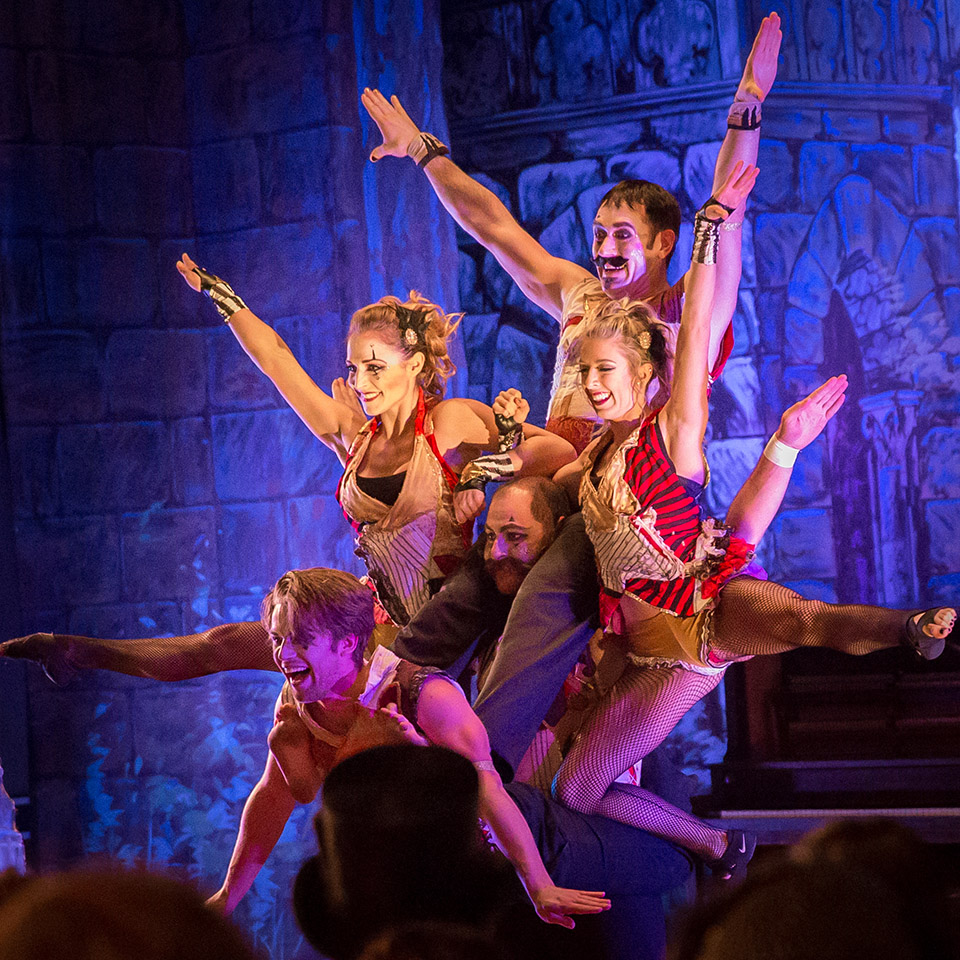 He explains the Ball's expansion, and how they integrate the show into local cultures, without completely changing the Ball. "For each market we bring in just enough of our core scene to preserve our identity, and the remainder reflects the local culture—people attending and participating have their own style and priorities of what they want out of the event." Regarding the future, Katz' team is really excited: "We have great local allies, and if we can pull New Orleans off, maybe in year 2 or 3 it'll really gain some legs and be a gateway to more additions of the Edwardian Ball, maybe around the world."
more information can be found at www.edwardianball.com