text & photos by Paul Boyling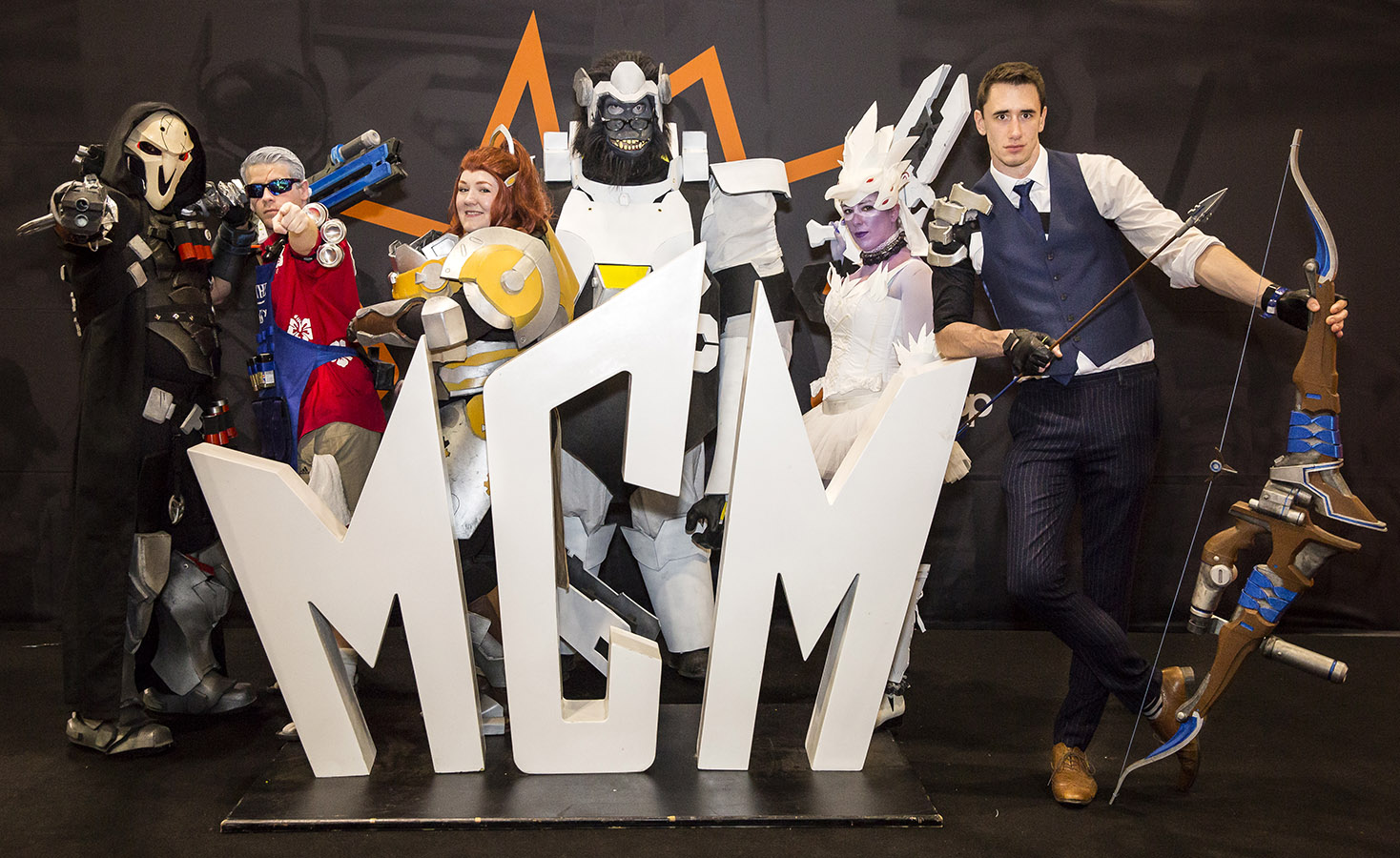 The premier bi-annual event was held between Friday, October 26th, and Sunday, October 27th, at the ExCel Centre, at the Royal Victoria Dock, East London. Despite temperatures dropping as low as 7 °C on Saturday and rain pouring down on the capital on Sunday, hundreds of thousands attended the con, in crowds estimated to be over 130,000.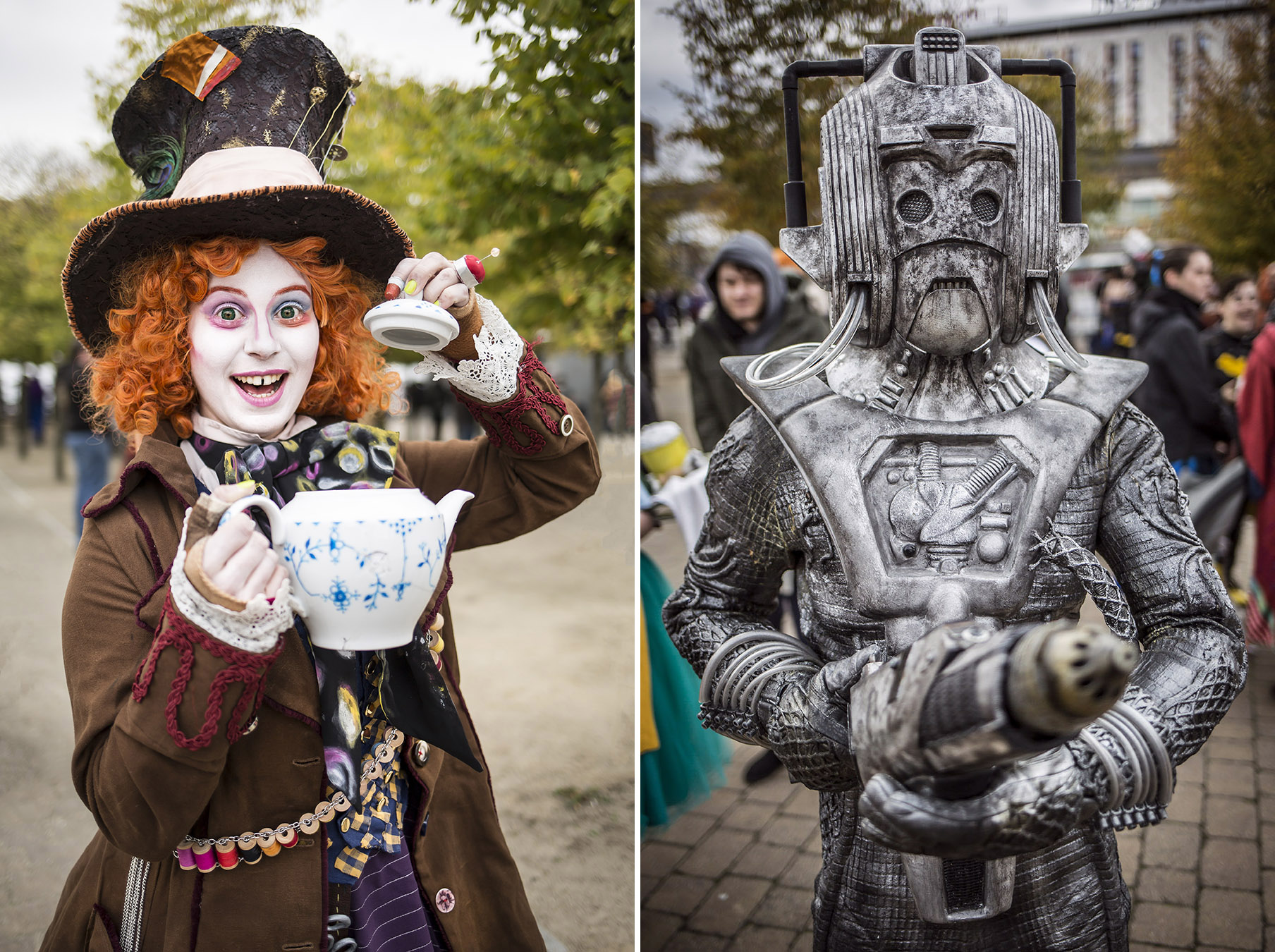 Cosplay contests made up the main events on all three days: Friday had the London qualifiers for the newly created ReedPop UK Championship of Cosplay, won by SayoChuu as "Winged Victory" Mercy from Overwatch. Saturday had the finals for the Euro Cosplay Championship, won by Don Esteban (representing Austria) as Geralt of Rivia from The Witcher III.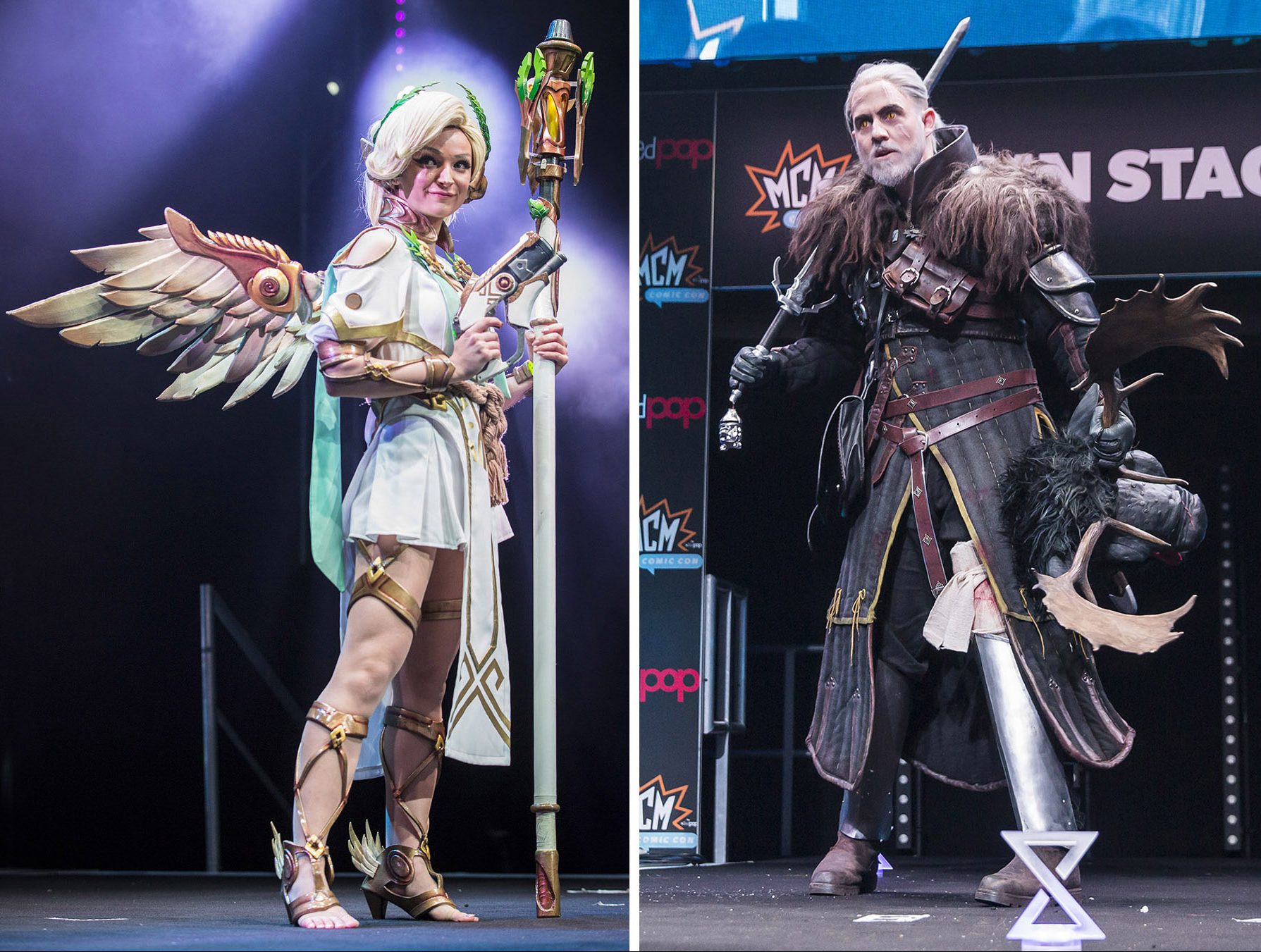 Sunday had a double-feature: one being the UK team qualifiers for the World Cosplay Summit (WCS) in Japan and the other being the UK team qualifiers for the Clara Cow's Cosplay Cup (CCCC) in The Netherlands. The WCS qualifiers were won by Enja Cosplay & Stephanie Dola as Tuxedo Mask and Sailor Moon from Sailor Moon, and the CCCC qualifiers were won by Dewnor Cosplay & Kyokyo Cosplay as Prince Hans Westergaard and Princess Anna of Arendelle from Disney's Frozen.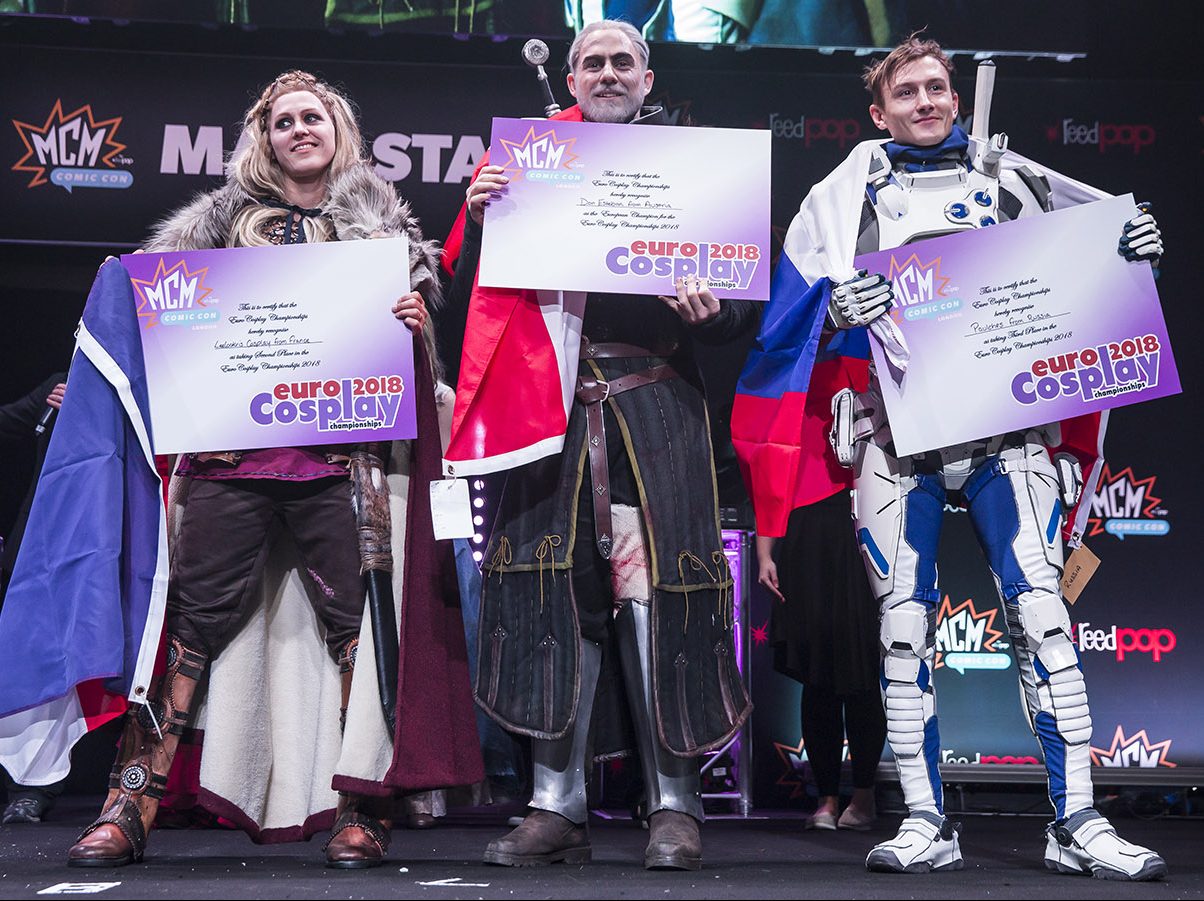 The plethora of non-cosplay panels and events varied throughout the weekend. There was the Horror Through Generations panel, with Kane Hodder (Friday the 13th and Hatchet series), Katherine Isabelle (Ginger Snaps series), Linnea Quigley (Graduation Day, Savage Streets, Return of the Living Dead), Ray Santiago (Ash vs. Evil Dead), and Tony Todd (Candyman series) all exchanging stories and talking about the evolution of the horror genre in general, spanning cult films to critical acclaimed TV series and video games.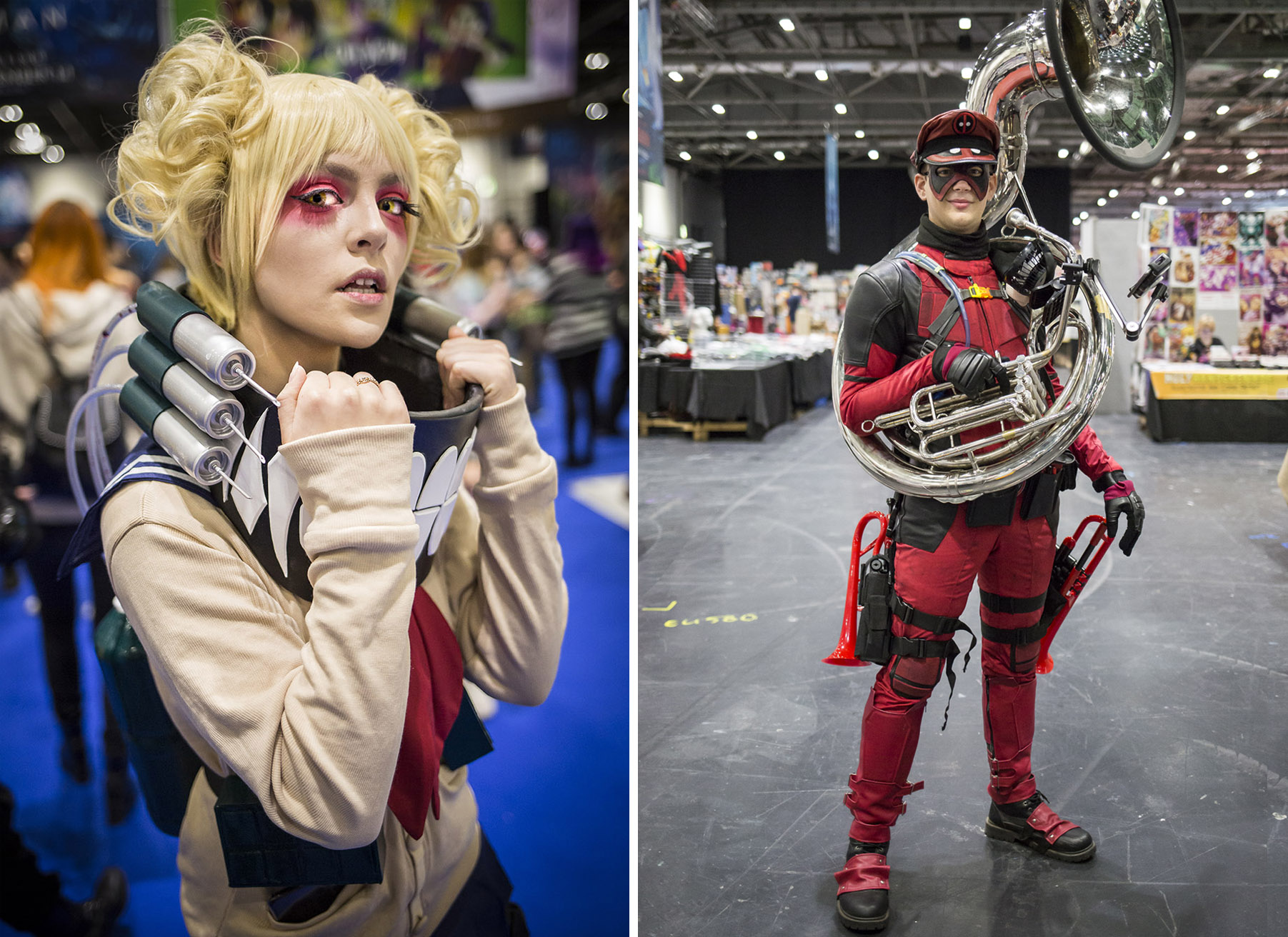 Marvel presented an X-Men Through the Ages panel, with comic book creators Chris Claremont, Jorge Molina, Frank Quitely, and John Romita Jr., and there was also the Greatest Showman Sing-Along, where the film was played out in its entirety with subtitles, and fans dressed up as its characters got to be onstage.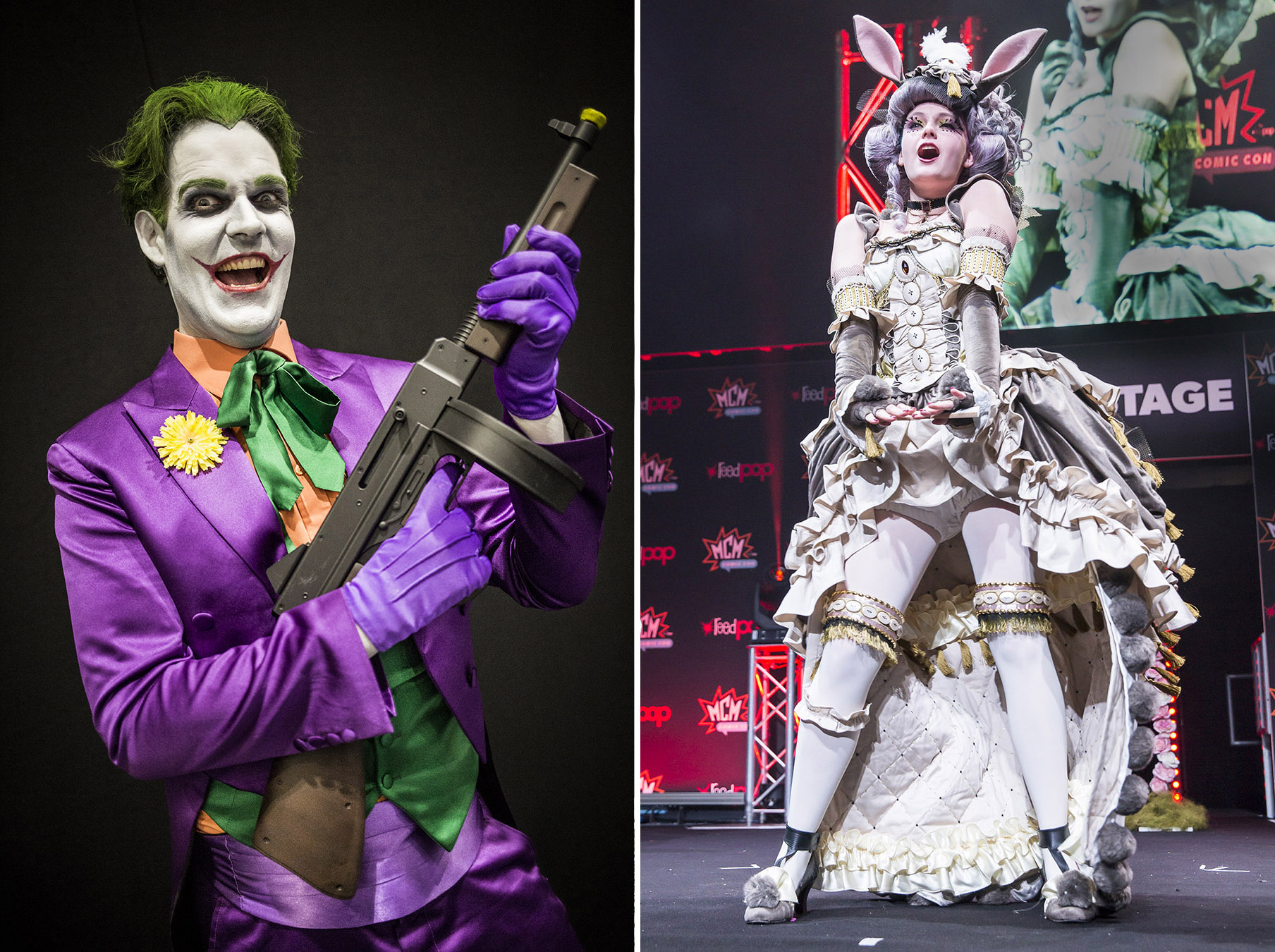 However, the most unexpected of successful panels was to go to the live recording of the fast-growing, popular D&D webseries, Critical Role. The live show was so popular on both Saturday and Sunday that it quickly filled the main stage auditorium beyond capacity, with a long-winding queue of hopefuls waiting outside in a vain attempt to get in. (Even press weren't allowed in due to the overwhelming numbers inside.) Participants included Brian W. Foster (Talks Machina), Liam O' Brien (Star Wars Rebels, Batman: Arkham Knight), Marisha Ray (LEGO Star Wars, Persona 4), Matthew Mercer (Overwatch), Sam Riegel (Teenage Mutant Ninja Turtles), and Taliesin Jaffe (Injustice 2, Street Fighter IV).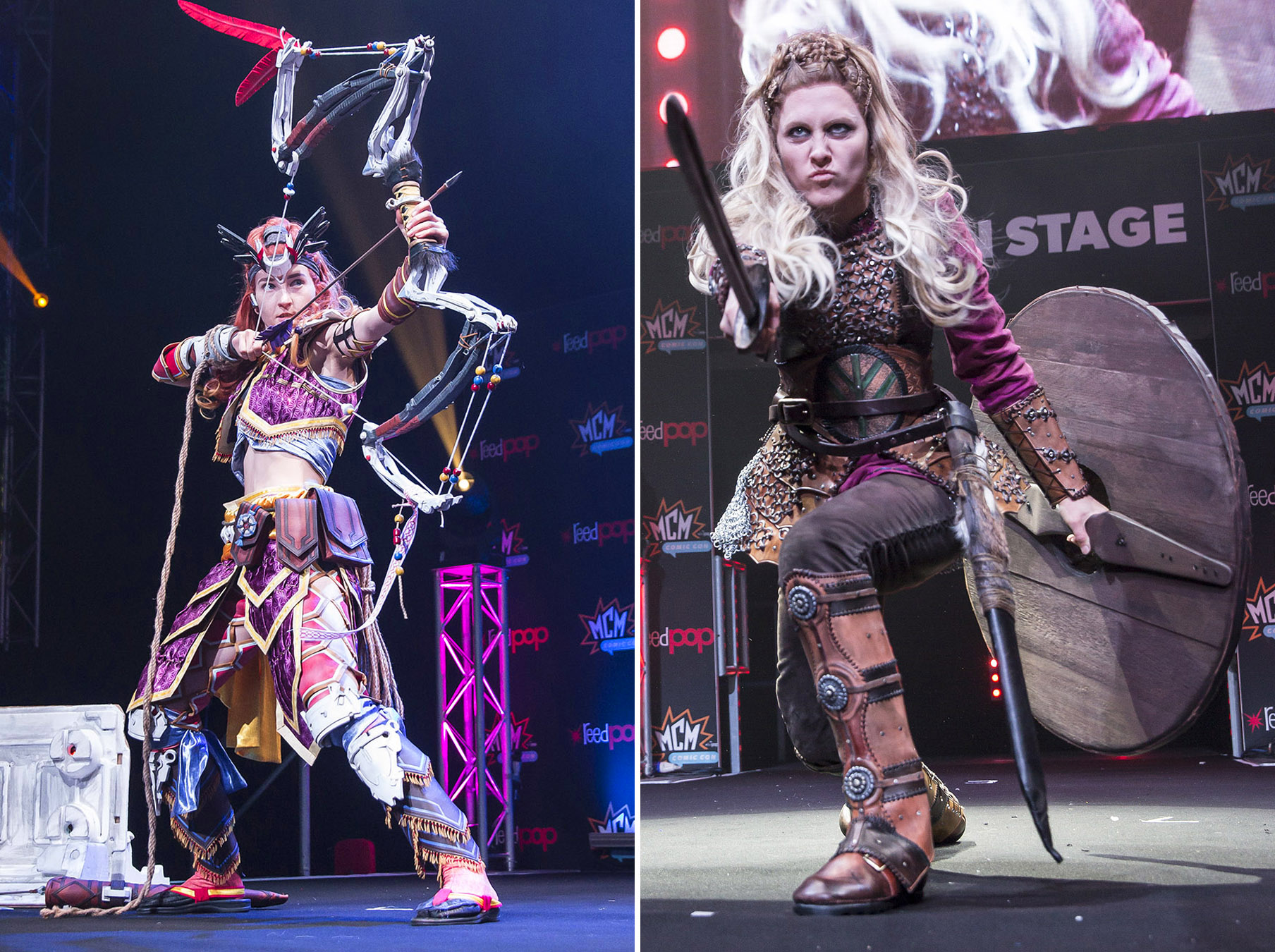 Other stand-out events included the Uncharted Retrospective with Nolan North and Richard McGonagle (Nathan Drake and Victor "Sully" Sullivan); the two discussed all manner of things pertaining to the epic video-game franchise, including development during the early days, its meteoric success, and its current lasting appeal amongst fans.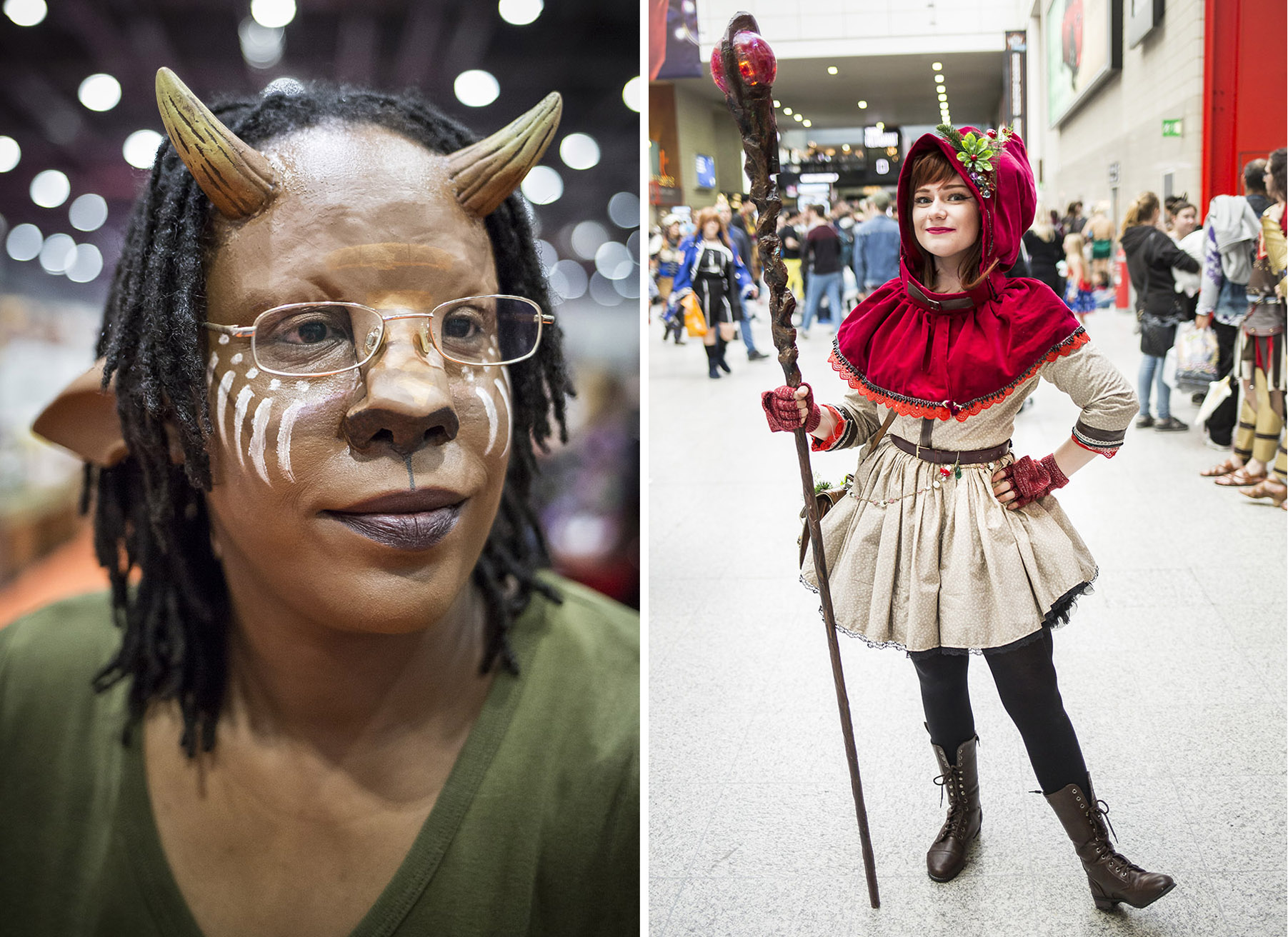 DC presented a Celebration of the Dark Knight panel, with legendary comic book artists and writers – including Brian Azzarello, Andy Kubert, Frank Miller, Jimmy Palmotti, Frank Quitely, John Romita Jr. and Tim Sale – all of whom discussed Batman, his lasting legacy, and how each person brought something new to him in each of their respective series.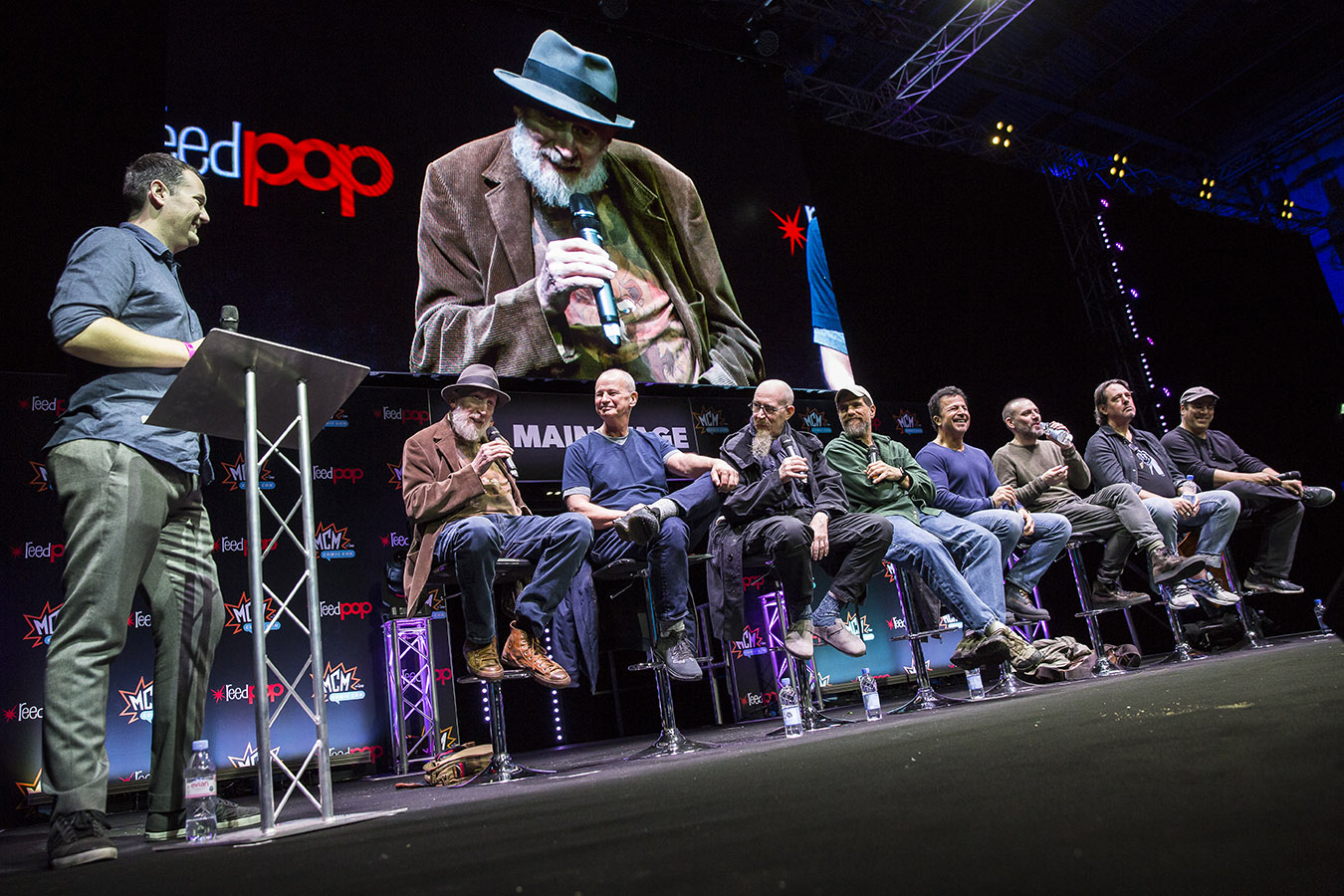 The panel praised Miller's runs on Batman during The Dark Knight Returns and Batman: Year One in particular as being the most influential and defining depictions of the character. (For the most part, Miller himself jokingly apologized for Batman: The Dark Knight Strikes Back and All Star Batman and Robin the Boy Wonder, acknowledging that both series were not only the lowest points for Batman, but also his own career.) Finally, Sony had a sneak preview of their upcoming animated film, Spiderman: Into The Spider-verse, showing the first thirty-eight minutes of the theatrical cut.
Special guests at the convention – in addition to those mentioned above – included the cast of Shadowhunters (Chai Hansen, Emeraude Toubia, Jade Haussoune, and Katherine McNamara), the cast of Starsky and Hutch (David Soul, Paul Michael Glaser, and Antonio Fargas), Chris Barrie (Red Dwarf), Paul Bettany (Avengers: Age of Ultron, Avengers: Infinity War), Charlet Chang (Overwatch), Tomska (Youtube), Veronica Taylor (Pokemon, Yu-Gi-Oh), Vic Mignogna (Full Metal Alchemist), and Zach Callison (Steven Universe).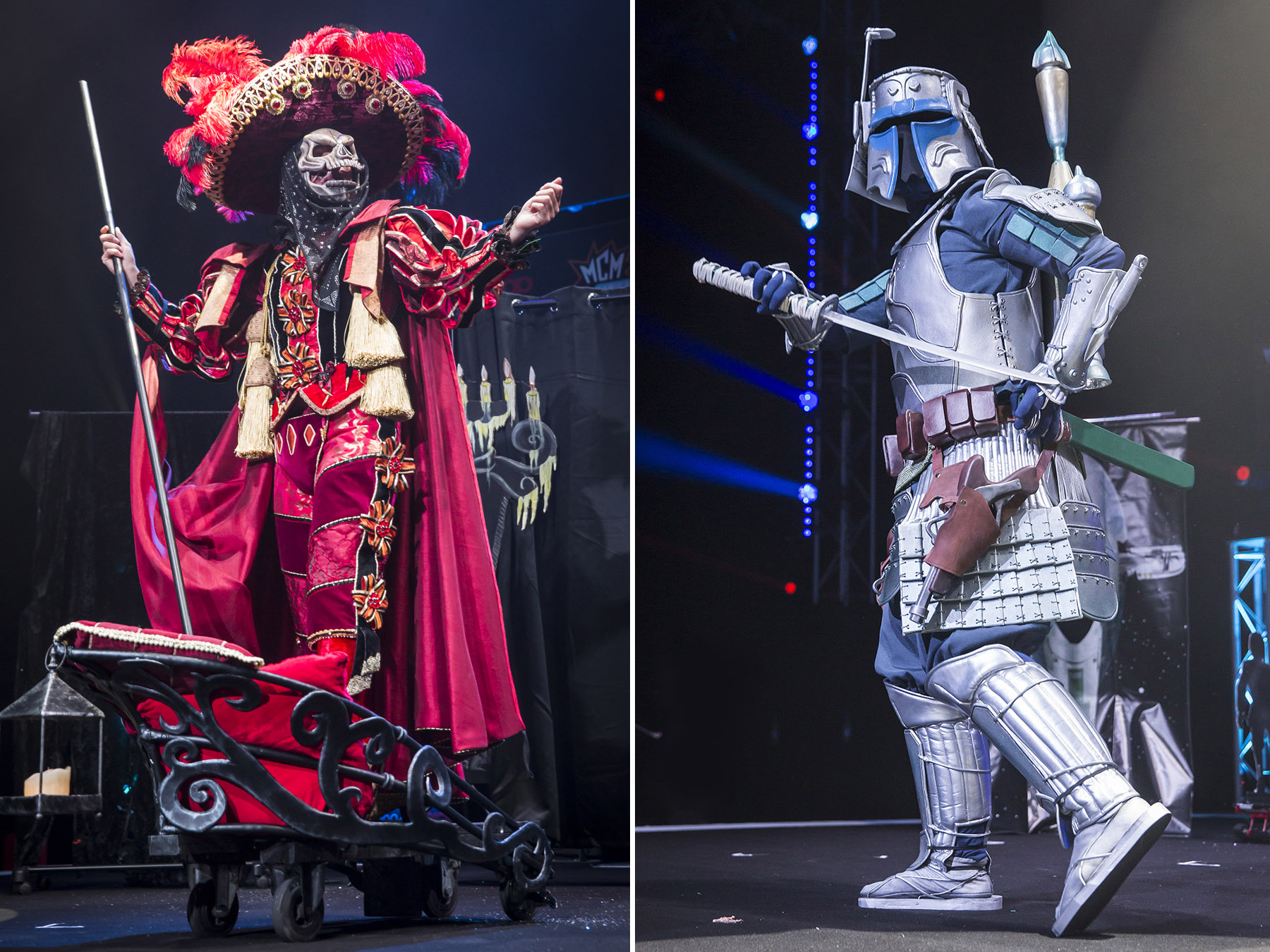 It was a great, bustling con as usual; the cosplay once again being a highlight this time of year. Furthermore, the standards in quality and being more "self-made"-focused keep becoming more prevalent. Nevertheless, MCM London Comic Con never disappoints, and despite the weather, the con never faltered.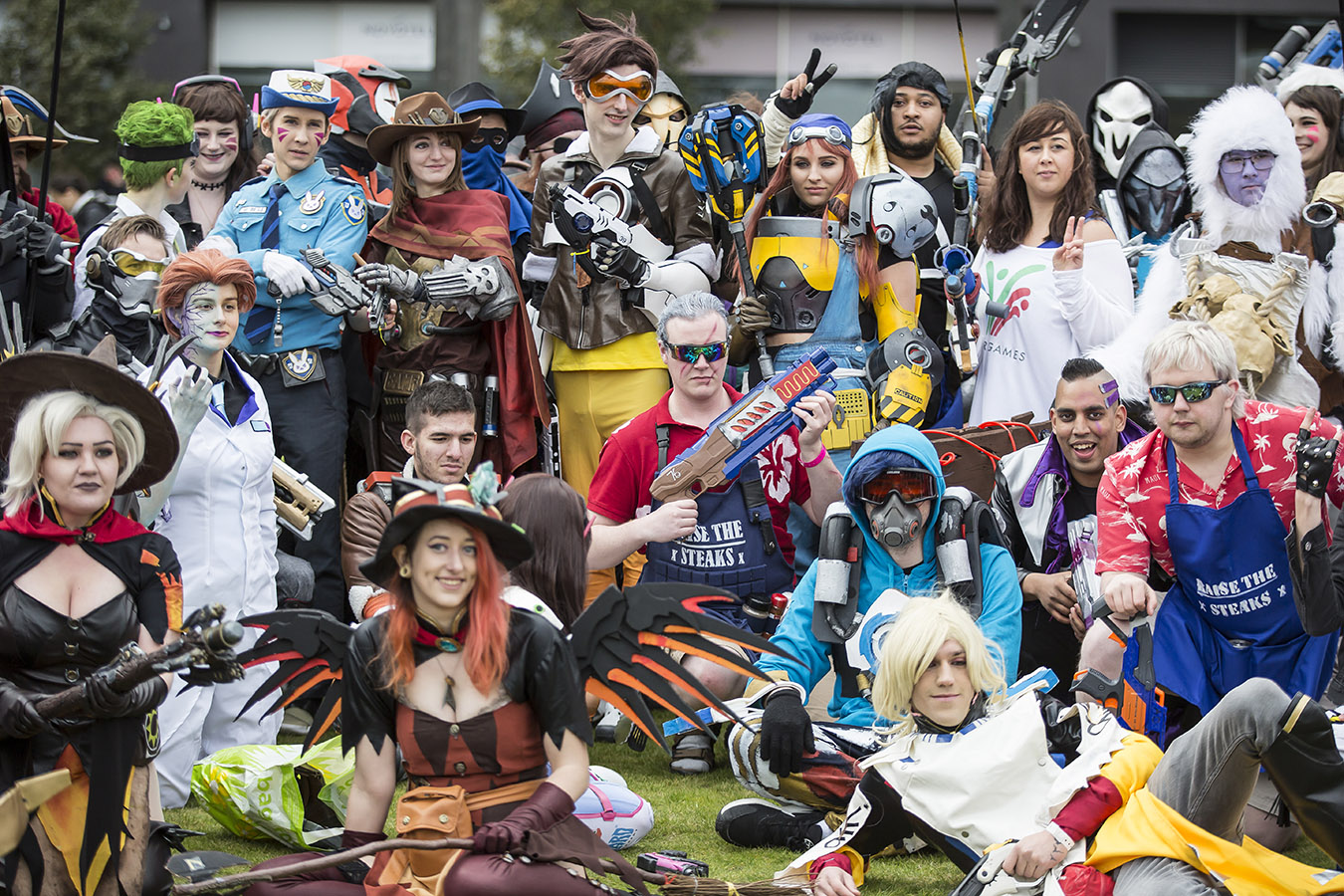 More of Paul Boyling's work can be found here
and on Instagram here.