by Tiffany Pegram
photos by Jason Laboy
One of the things we love the most about Atlanta's annual Dragon Con is just how much it embodies the phrase at the center of our community: "cosplay is for everyone." No matter what your fandom is, whether it's 1940s film noir detective flicks or the very latest anime to hit Netflix, that video game no one you know has ever even heard of before or that fantasy novel that topped the New York Times bestseller list last year for three months running, chances are you will find someone at Dragon Con dressed as your favorite character. Much like beloved childhood franchise hero Waldo, if you just look at the crowd long enough you're bound to spot someone you recognize, whether that's the entire cast of Independence Day dragging an alien carcass down Peachtree Ave. towards the Hilton or a pair of bananas in pajamas trundling down the steps of the Marriott. Every corner is filled with something new that makes you feel giddy and the world full of possibilities, and it's definitely contagious: there's a sense of community at Dragon Con that we have yet to find anywhere else. It's not a community limited by age, either; you're as likely to see a 60-year-old Peggy Carter as a 6-year-old Peggy Carter, and both of them will be happy to tell you all about their costume and the character and the love they share that makes them want to dress up as her.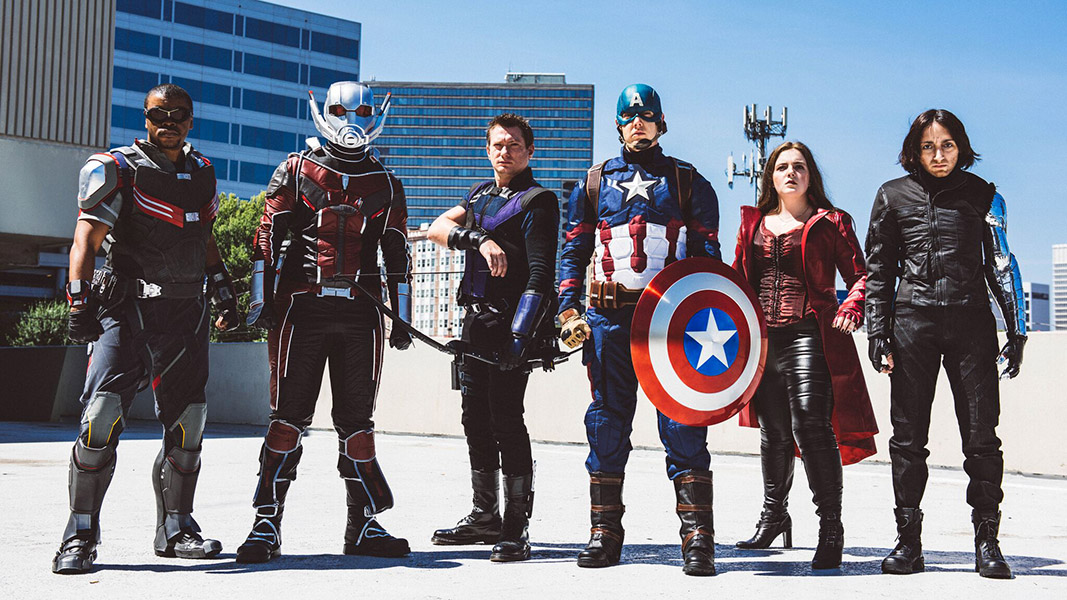 So what brings together such a diverse group of people? Fandom helps us to find our kindred spirits, and Dragon Con has an excellent way of making that easy: the show isn't just a single vendor hall, an artist alley, a few panels and a video room or two showing replays of old films. Along with three floors of vendors and artists, Dragon Con also hosts a plethora of what they call "fan tracks," individual sets of programming designed for every niche you can imagine and then some. A fan of podcasts? Why not check out the Podcast Track, with panels featuring your favorite personalities from Welcome to Nightvale and Thrilling Adventure Hour? Does your family think you're crazy for collecting bottle caps for future currency and working on a zombie apocalypse survival plan or three? Well, the folks over at the Apocalypse Rising fan track would only think that's common sense, and they'll even help you come up with a fourth—you know, in case of a Sharknado. And what about those of us who love dressing up as our favorite characters more than anything? Well, for us, there's the Costuming Track, full of panels and hands-on workshops teaching you everything from frankensteining three patterns together for the perfect Sailor Scout to how to turn that sheet of Worbla into an amazing suit of armor.
There's a thirst for knowledge at Dragon Con that keeps everyone coming back, keeps them wanting to improve themselves and learn new things, and maybe that's why we don't feel so sad, knowing it's over for another year. Instead, we're already looking forward to next year and planning our costumes. Check out some of the great cosplayers we saw this year—maybe you'll get inspired, too!