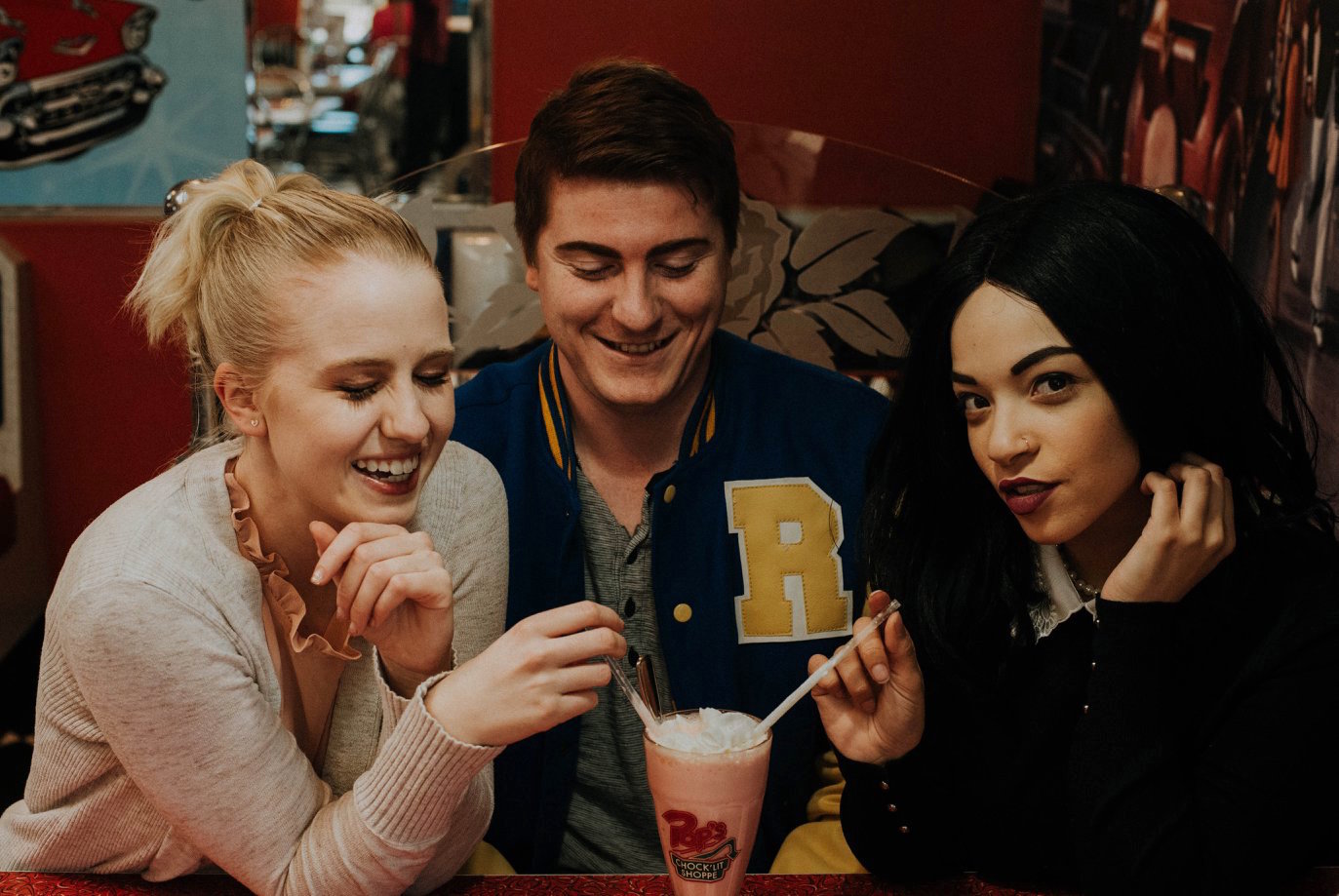 by Lua Stardust
Photography by Kristen Auriemma
With two seasons in and a third on the way, Archie Comics update Riverdale has become a staple in current television. And without a doubt, one of the most iconic spots for the gang to hang out in is Pop's Diner! Inspired by both Riverdale and Archie comics, cosplayers Lua Stardust and Ashley Lynn found the perfect background location to recreate their favorite characters, as they explain here.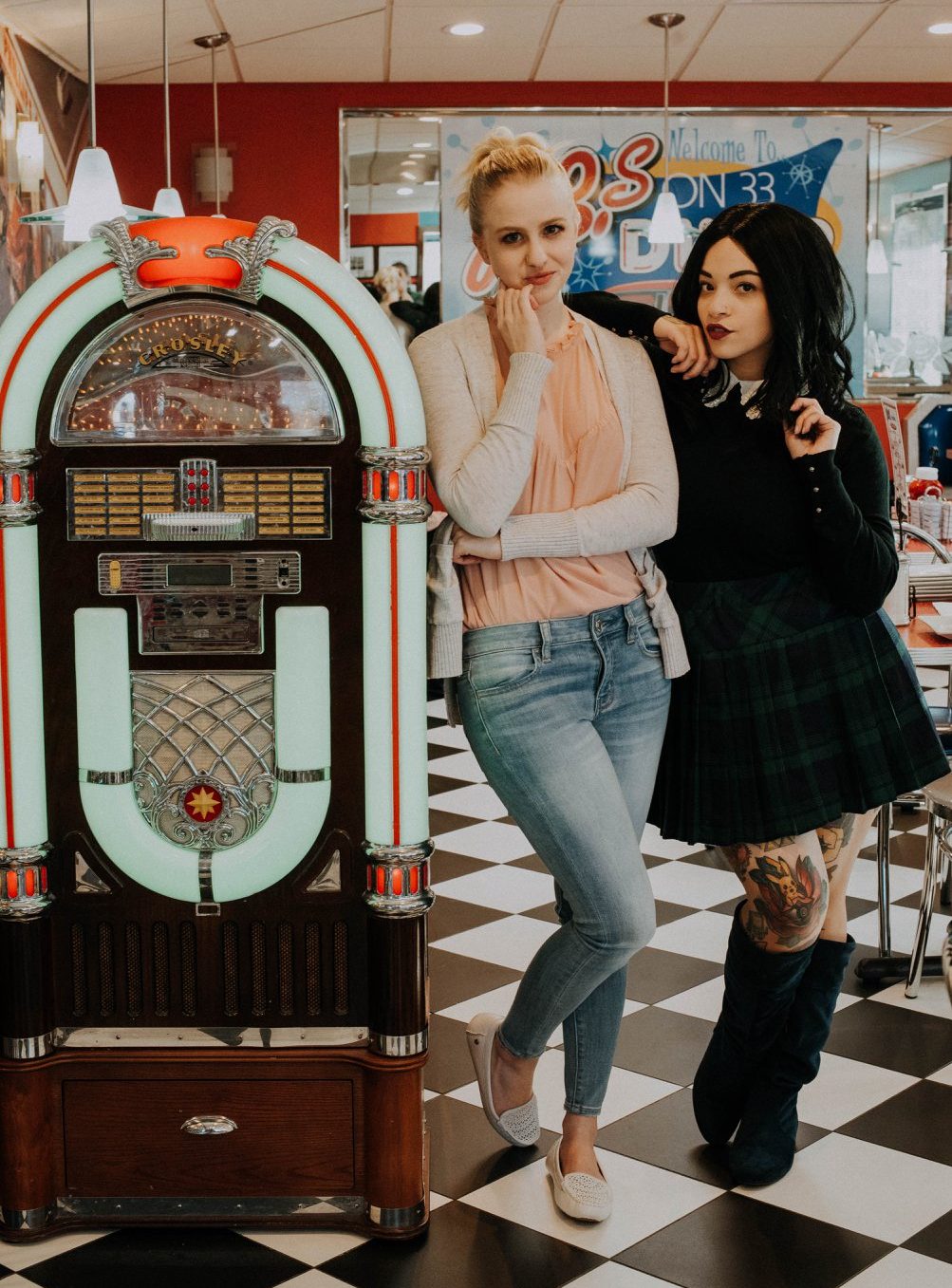 "I absolutely love bringing my favorite characters to life with a photo shoot atmosphere that suits them perfectly," says Lua. "When Ashley scouted JB's Diner on 33 (in Farmingdale, NJ), an amazing retro-themed diner with an incredibly kind and helpful staff, I knew we hit the jackpot!"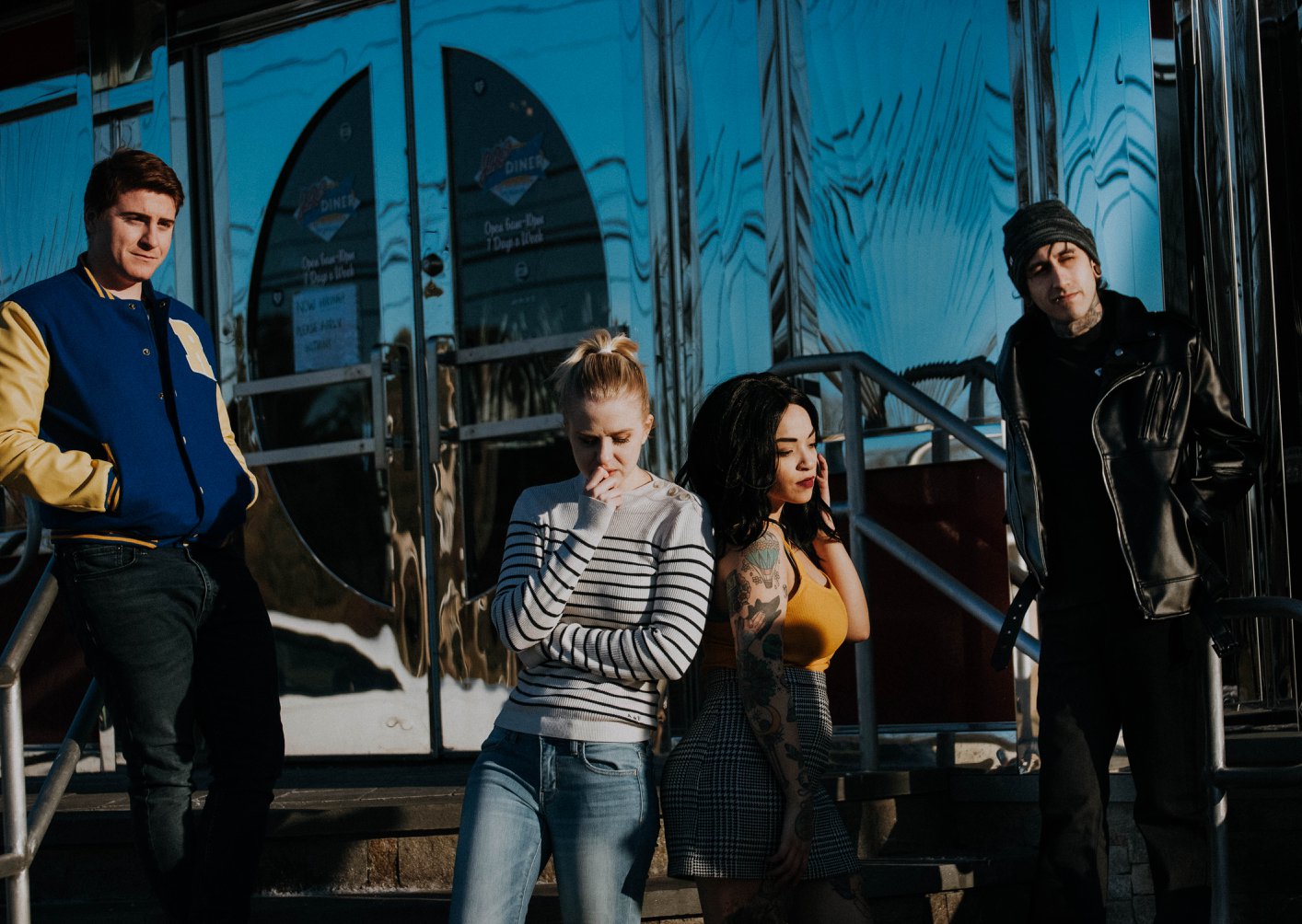 "I had previously shot some Archie-inspired sets with Ashley. We had chatted about doing a full Riverdale set in passing and putting our boyfriends Nick and Joe in cosplay as well. I immediately created a Pinterest board featuring individual boards for Archie, Betty, Veronica, and Jughead, as well as photo screen-caps from the show to capture the overall mood of Riverdale."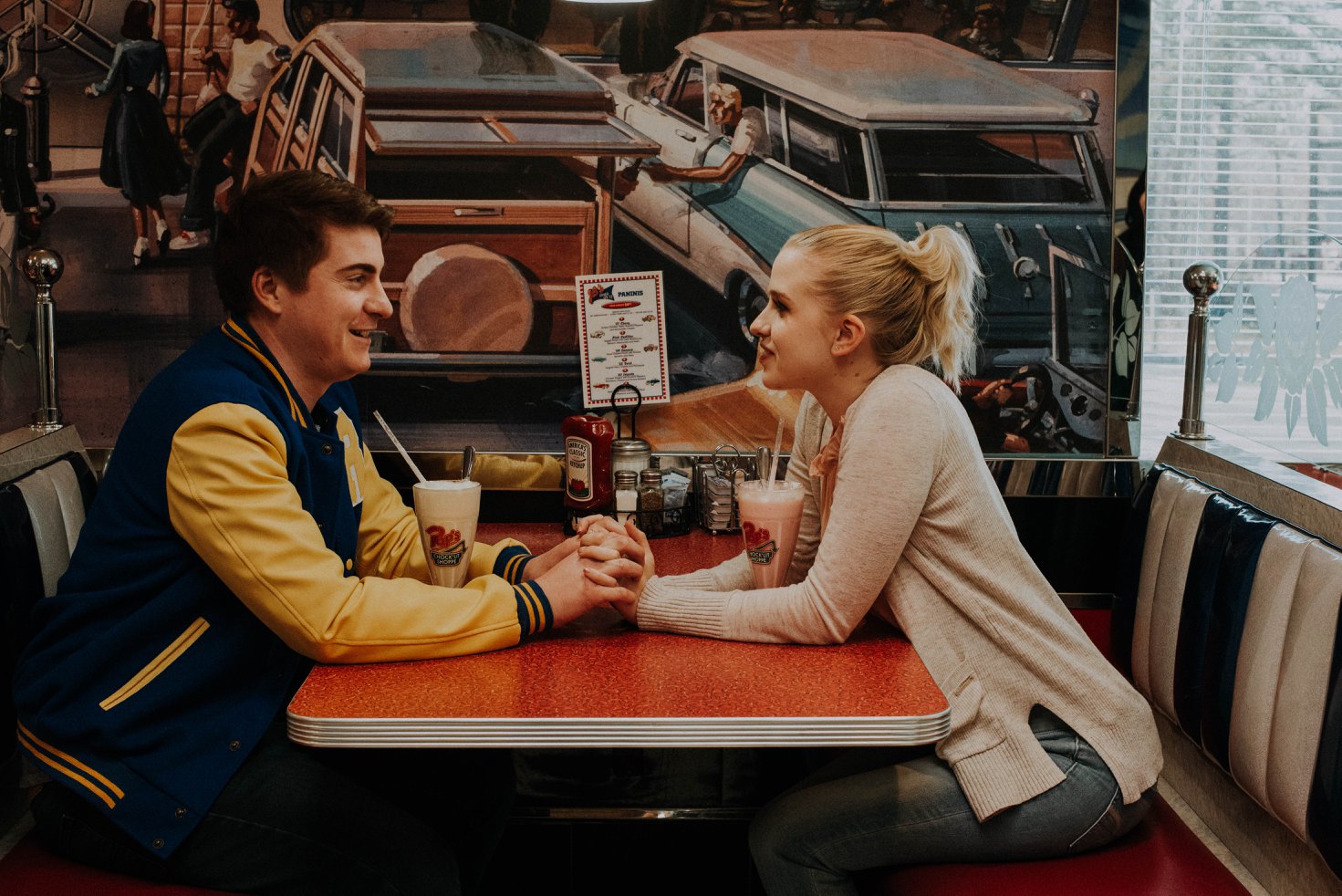 Ashley explains her inspiration: "Watching Riverdale made me get back into the Archie comics I loved when I was younger, as well as bringing Betty's character to life. I had such a strong connection with Betty and her personality that I needed to cosplay her. I relate so much to her insecurities, fears, strengths, and even taste in clothing. I just find it so much more special to become a character where I can really put forth the personality that translates so perfectly in photos. Besides having a similar personality, cosplaying her was so easy because we already have the same closet and the same taste in clothing!"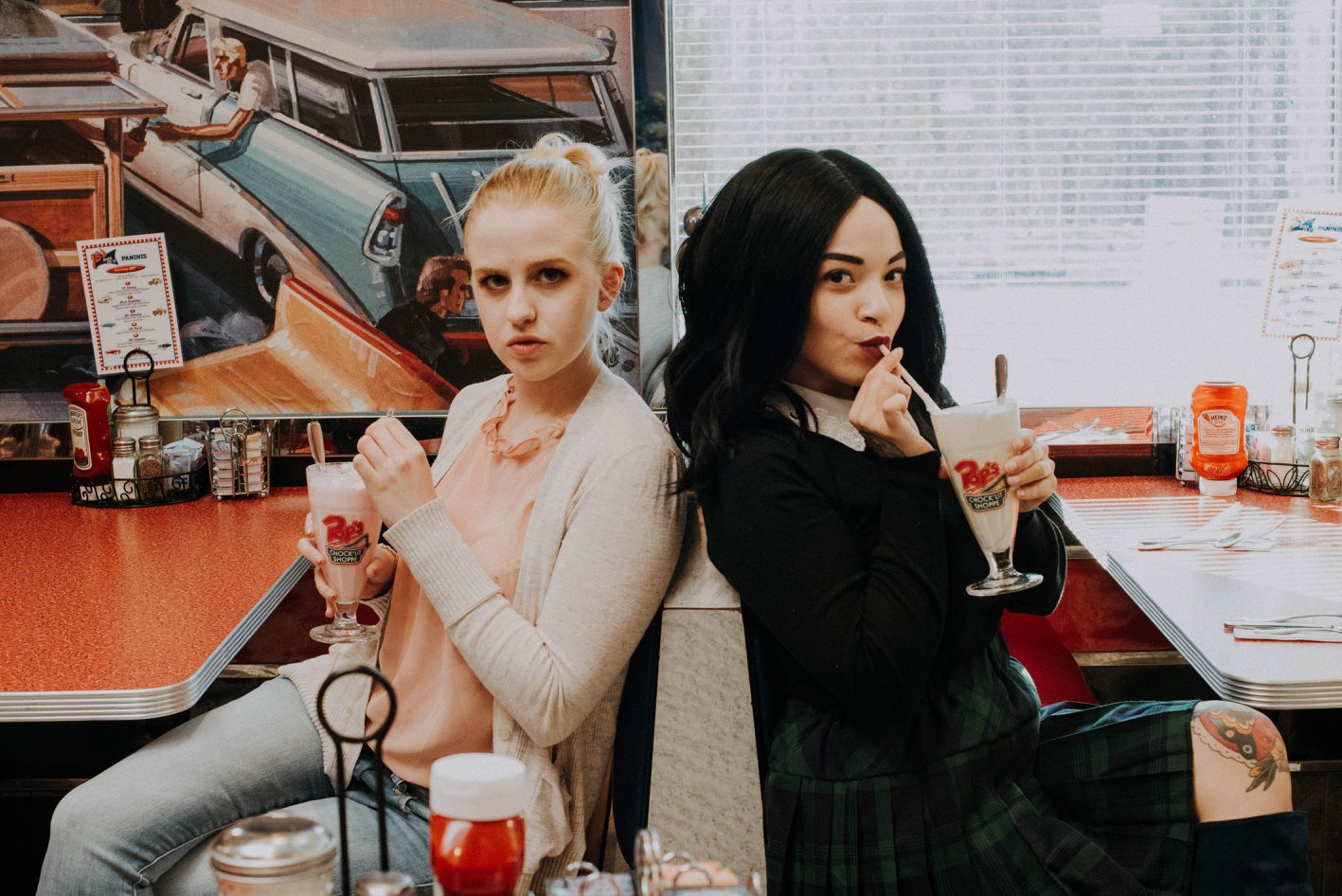 Lua chose Veronica because "I love how Camila Mendes has portrayed her in Riverdale. (Even if part of her storyline in season 2 has been questionable…!) It's nice to see her character have more depth than being just the "spoiled rich" character. The moment that Veronica walks into Pop's Diner with an AMAZING cape on, I knew I had to be her!"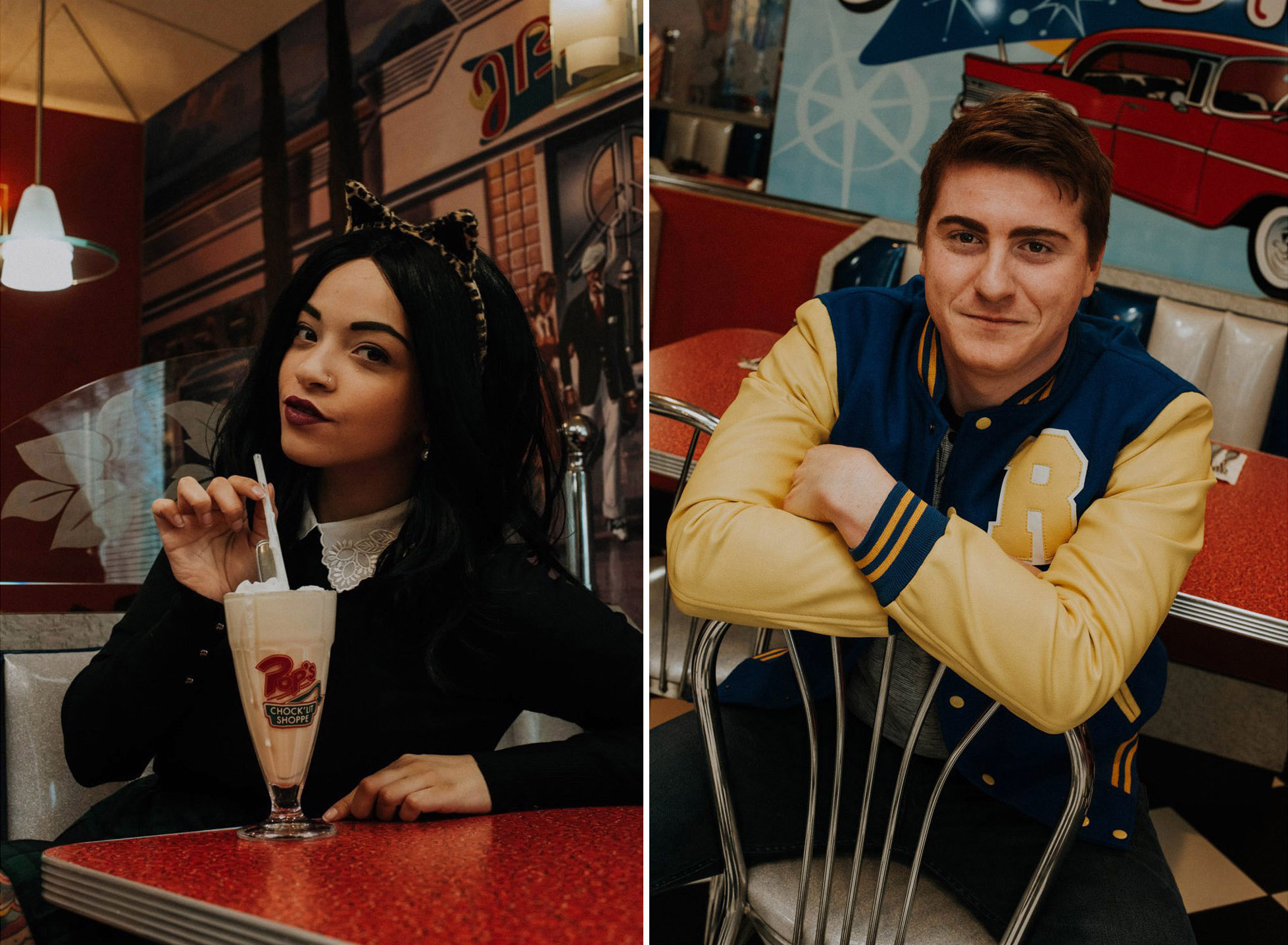 "I absolutely love this "dark" take on classic characters and each season has greatly surpassed my expectations! I asked my boyfriend Joe to join in as Jughead. Being heavily tattooed, I thought he looked like a more "updated" Serpent in the future. He had a lot of fun playing the role and joining this shoot!"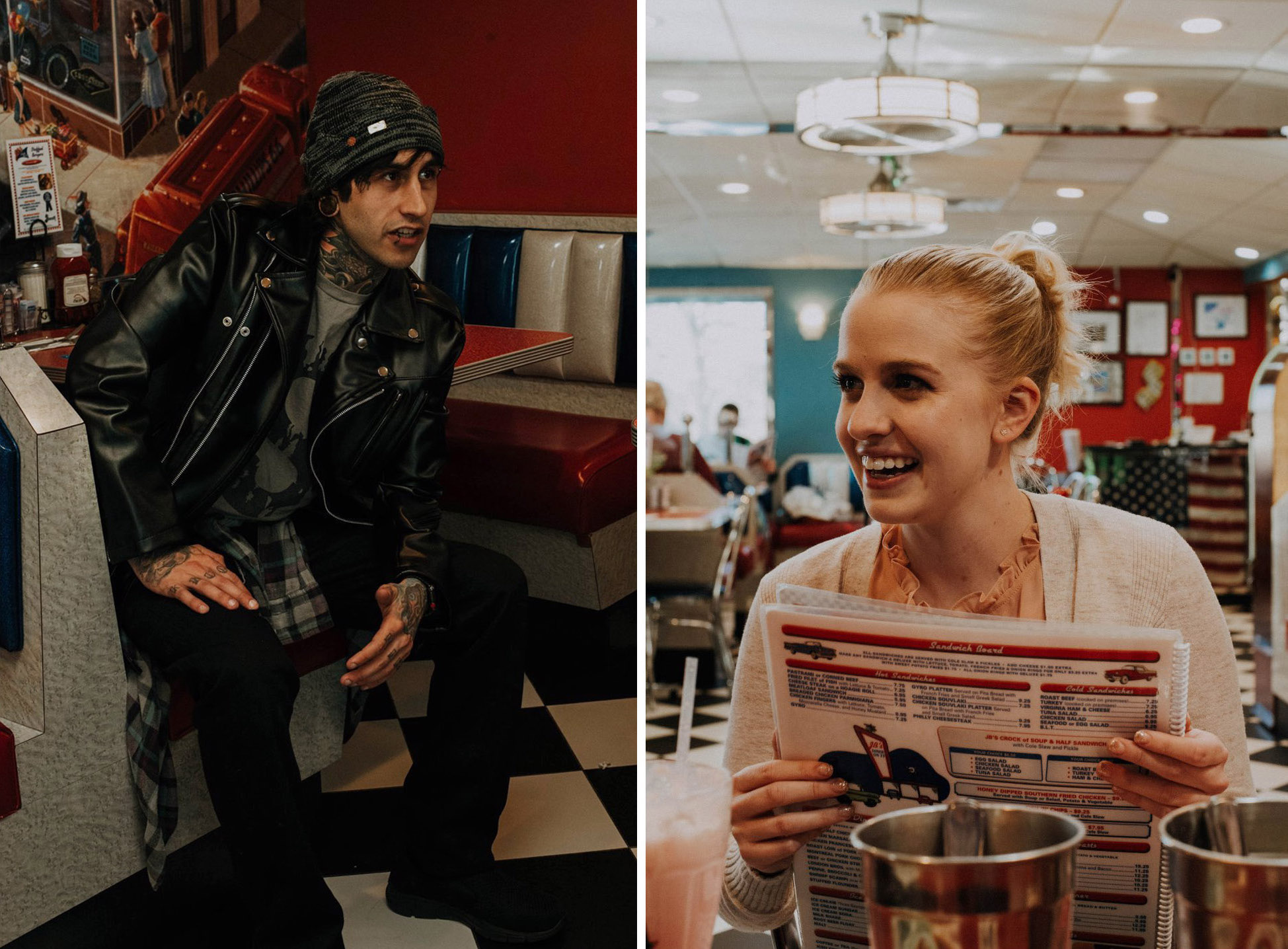 "Kristen Auriemma was of course the perfect choice for photography! Both Ashley and I have worked with her countless times. She really brought our concept to life with her images."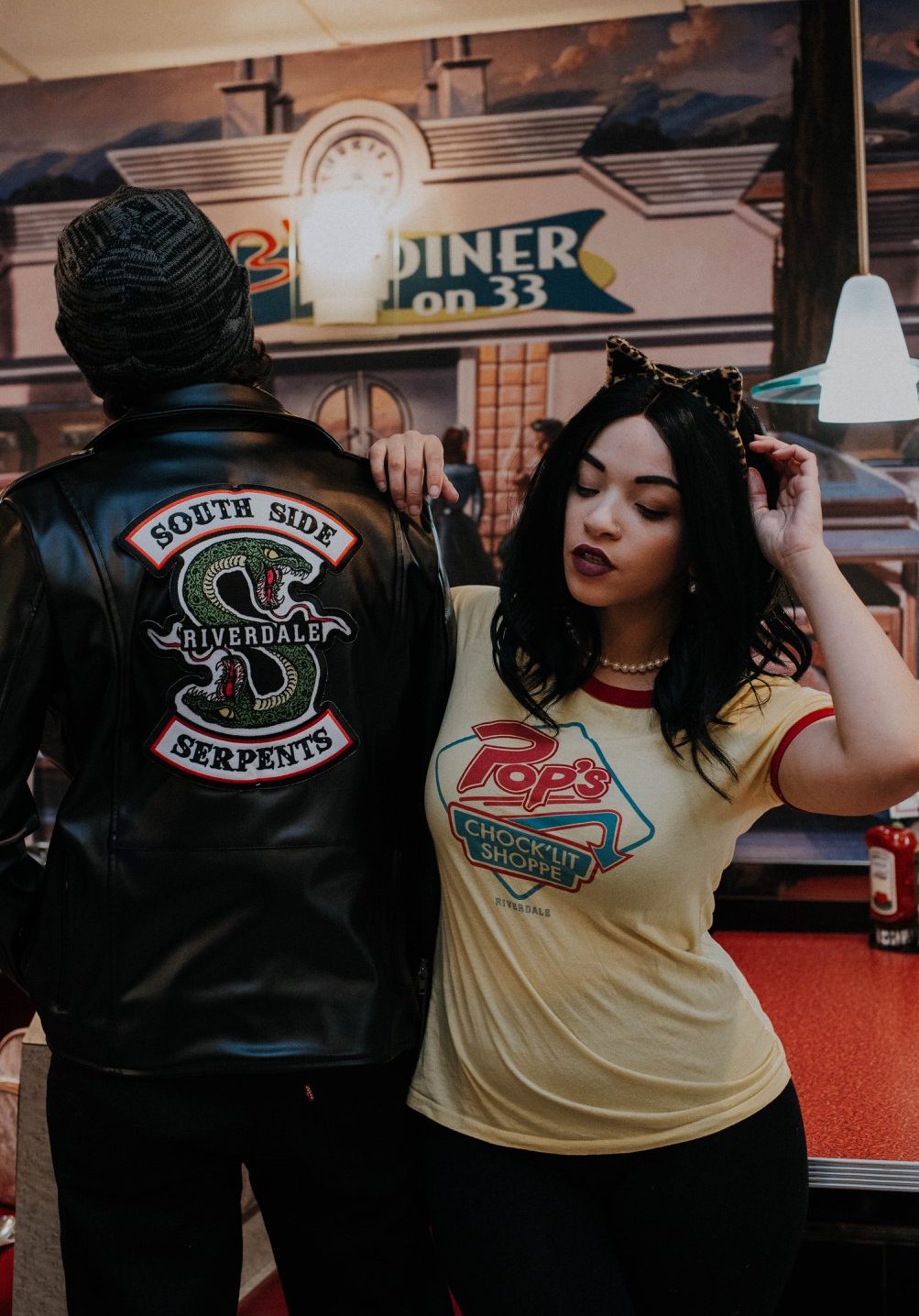 "For props and accessories like Jughead's beanie, Ronnie's ears, and the milkshake glasses, we purchased some of the official Riverdale merchandise from Hot Topic. And we had a wonderful sponsor from Bettyandveronica.com."
Videographer ShutupKristen joined in to put together this video:

Adds Lua, "Archie Comics and their CEO have shared our work quite a few times and we are so grateful that they enjoyed this series!"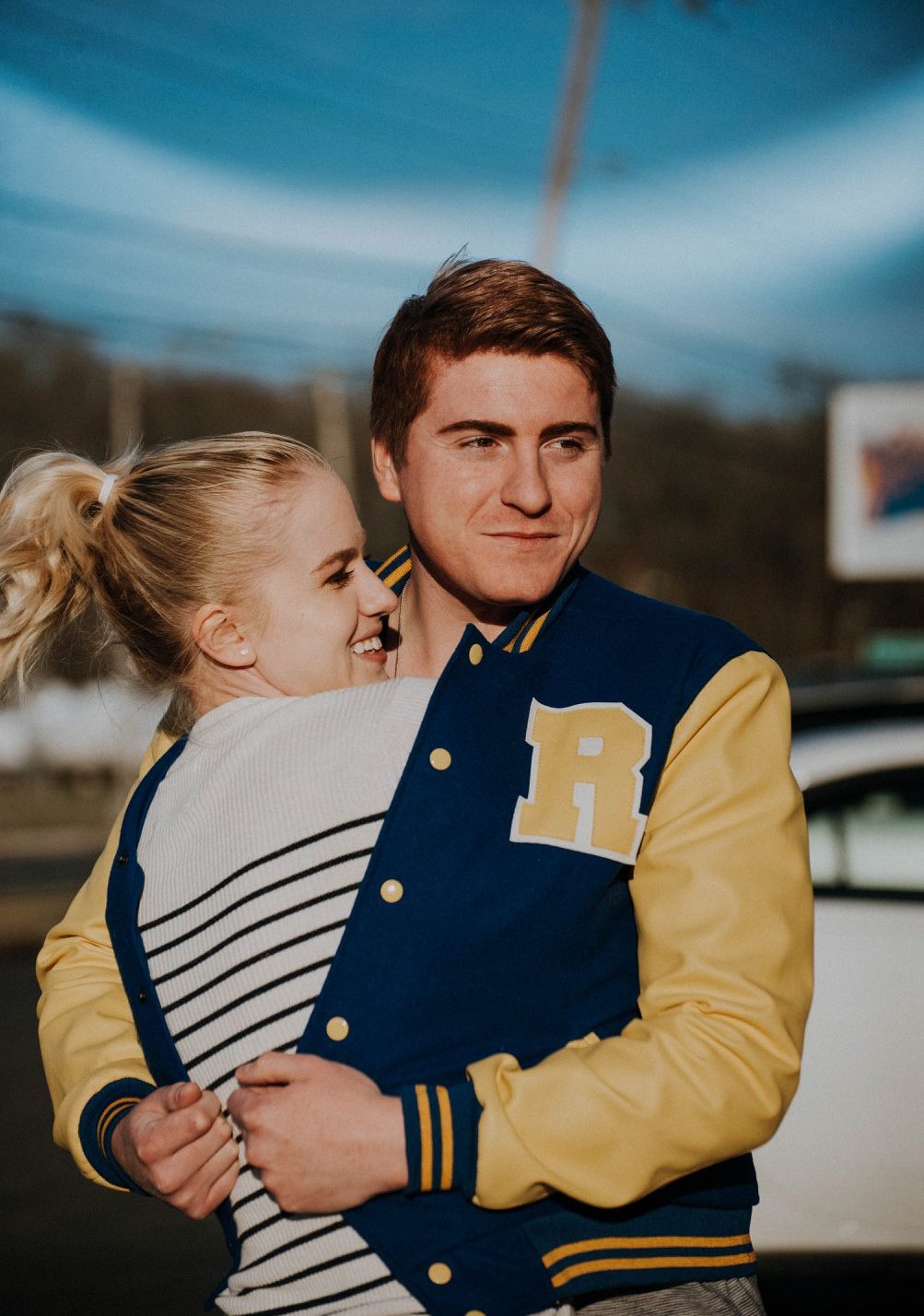 Season 3 of Riverdale is set to premiere in October.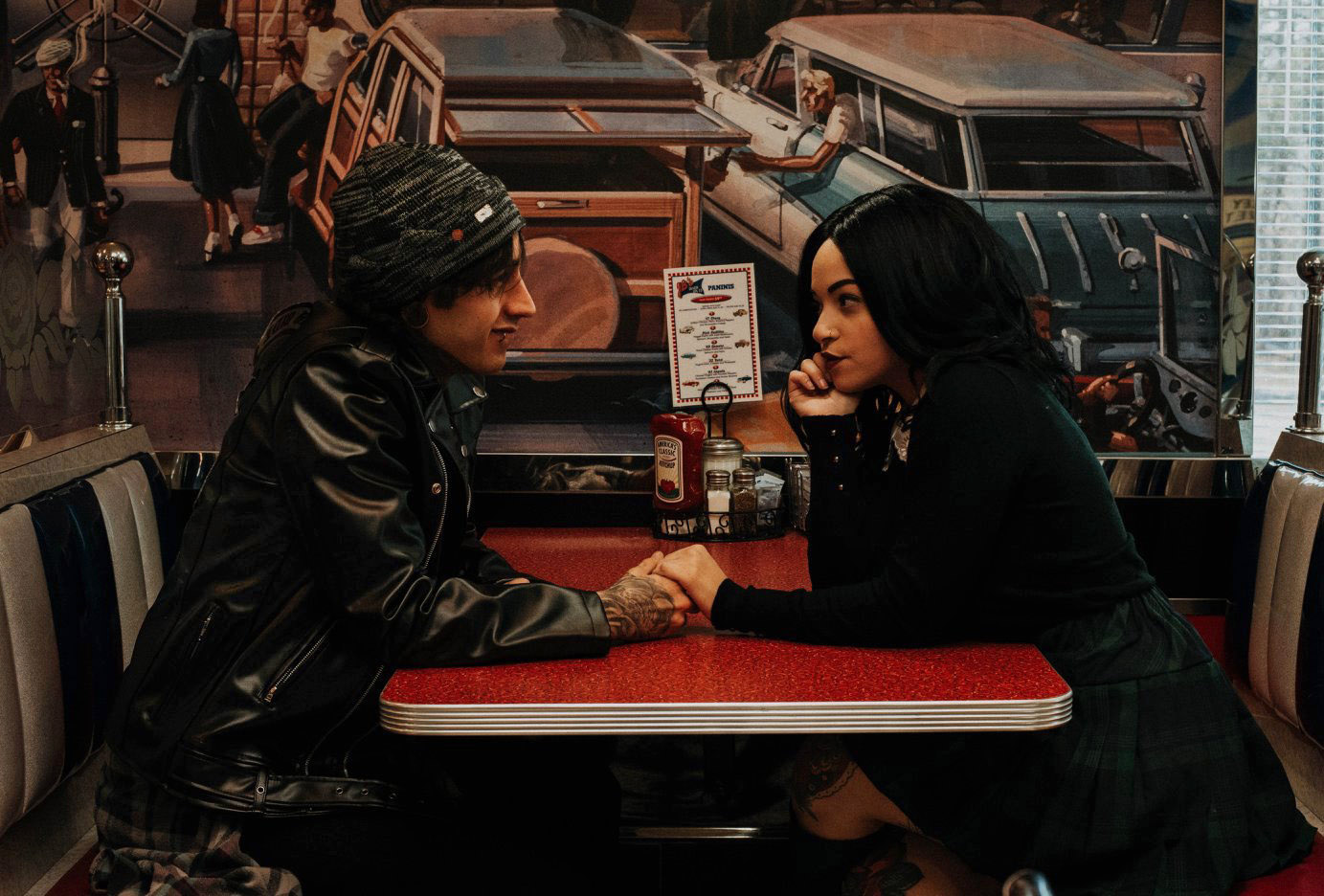 Betty: Ashley Lynn
Veronica: Lua Stardust
Jughead: Joe Matisa
Archie: Nicholas Zachary
Kristen Auriemma Photography / Kristenauriemma.co