By Clarke Cosplay
PART TWO: THE TOOLS
In researching cosplay builds, you see there really is an arsenal of tools required to effectively make a set of EVA foam armor. Things that you absolutely must have if you hope to get anywhere with foam are a heat gun, metal ruler, sturdy telescoping blade, exacto knife, blade sharpener, contact cement, and perhaps a Dremel (rotary tool). Though you're by no means required to have everything mentioned, it definitely helps. Most of these tools can easily be found at  local home improvement, craft, and fabric stores.
Cutting Board – The big green board on the table. Absolutely essential to have one or you'll cut your table, floor, etc. I got this at HobbyTown model stores. Also found at fabric stores.
Weldwood Contact Cement – Some builders like Evil Ted recommend Barge Cement, but it is not easily found outside the internet and is more toxic than Weldwood. You can buy Barge from TNT Cosplay Supply. It is also recommended that if you get a big amount of cement like Barge, you buy a glue pot. Can't afford one? You can always make one at home (see Evil Ted's video). Lowe's and Home Depot have a lot of Weldwood and it does the job just fine. It comes in little glass jars to large cans.
Super 77 – Spray adhesive used to make sanding sticks and any thing else that may need it. Found most anywhere.

Mod Podge – Used as a sealant. This bottle shown is glossy but I recommend matte. The only different is that glossy smells funny. Can be found at many hobby stores.

Plasti Dip – A rubberized spray sealant, used as a primary sealant before paint. Many cosplayers and prop makers swear by this stuff. I found this at Lowe's and in various colors. Also found online.
Kwik Seal – Caulking used to seal cracks and holes before applying sealant. Makes seams less visible. Found at hardware stores.
Loctite Super Glue – Used to reinforce Velcro, glue magnets, and for repairs. Found at hardware stores.
Hot Glue Gun – This is a high temp, fine-point gun. Used to glue visors to helmets, foam to gloves for gauntlets, and gluing structural supports or fabric to foam. Many cosplayers will use hot glue instead of contact cement, but cement is just more permanent, especially since glue can loosen up in summer heat.
Blue Painter's Tape – Used to cover up areas you don't want to be painted. Get it most anywhere.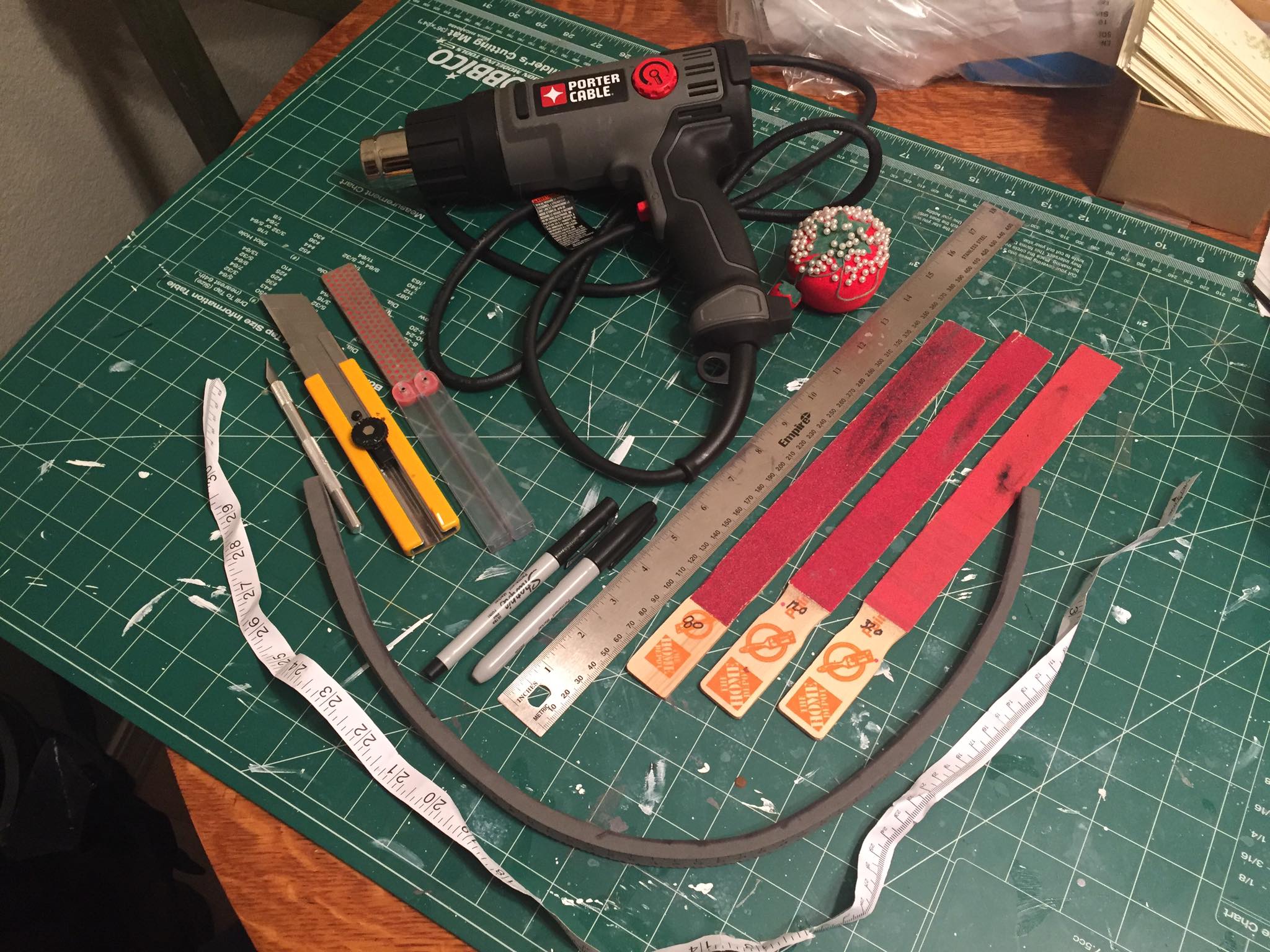 Heat Gun – A heat gun is just as important as a knife! This is such a vital tool I can't even begin to explain. Used to shape foam and heat seal.
Telescoping Blade – Make sure you invest in a tough one. I first bought a cheaper one and it broke on the first day.

Blade Sharpener – Also absolutely essential, as foam will dull a blade super quick. This one is diamond-surfaced and doesn't require WD-40.
Exacto Blade – Used for cutting patterns and smaller foam pieces and details.
Metal Ruler – Very essential that it is metal, as you will use its edge to draw and cut.
Markers – Various sizes, and you can use silver for working with black foam.
Sanding Sticks (80, 120, 320 Grit) – Files for sanding edges, corners, etc. Can be purchased or made with sand paper and paint mixing sticks. (There's plenty of online videos on how to make them.)
Paper Tape Measure – Good for round measuring.
Foam Measure – Long piece of 1/2″ foam with inch and centimeter marks on it. Useful for accurately measuring round and curved areas like your arms for bracers.
Straight Pins – Used to hold patterns onto foam when tracing.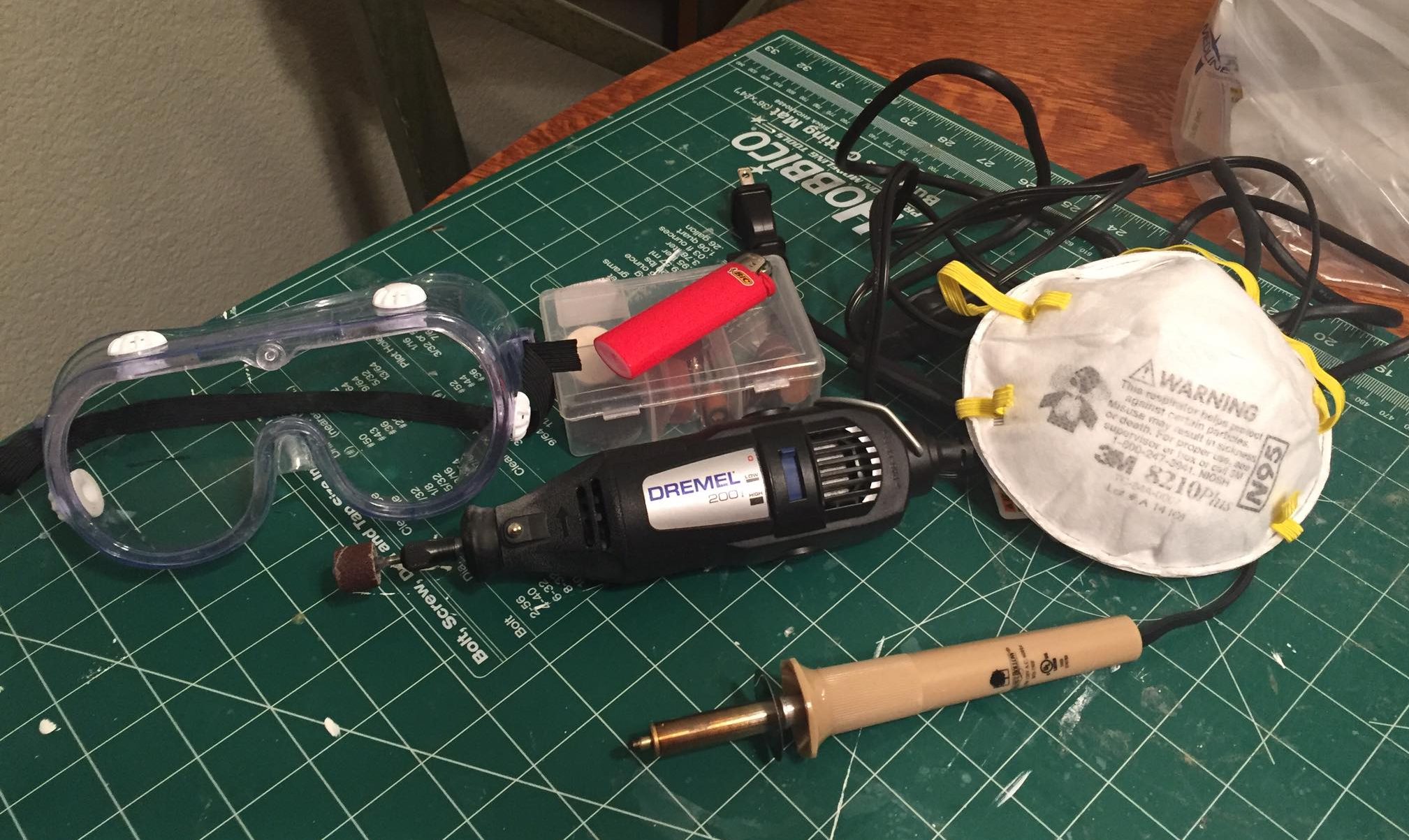 Dremel – Absolutely essential because it's so versatile and useful! A rotary tool used for sanding, shaping, cutting, drilling, making rivets and designs in foam, you name it. Buy at hardware stores.
 More on this below.
Wood Burner – Used to make indented details in foam. Find it at hobby stores and online.
Respirator – Use any time you use the Dremel and sand XPS foam. Invest in a really nice chemical-rated one if you can. A nice big one that can filter fumes is good if you plan to cement, seal, and burn foam indoors.
Safety Goggles – Use for Dremel work and sanding.
Lighter – Used to melt edges of vinyl straps to prevent fraying.
The following tools can all be found at fabric stores:
Velcro – High strength, used to attach armor pieces together.
Parachute Buckles – Same as above. Various sizes can be used.
Nylon Straps – Used anywhere buckles are used.
Sewing Needles – Very useful when sewing nylon straps. The only one I used was the top curved needle.
High Strength Outdoor Thread – For sewing the straps
.
Red Ribbon – Thick and textured. Used for the lance on my Altera Blademaster armor.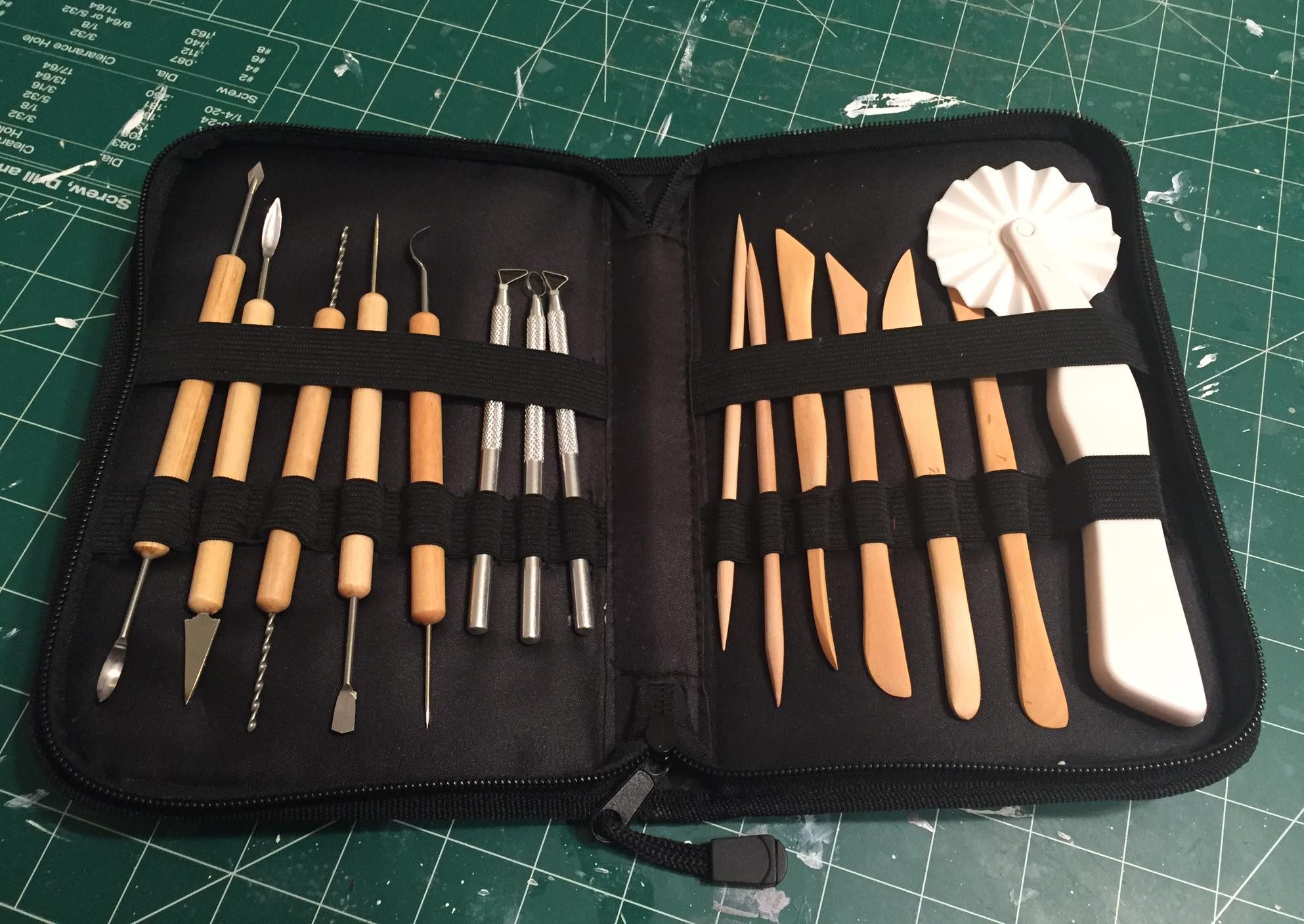 Clay Modeling Tool Kit – Used on my clay projects. Bought on Amazon.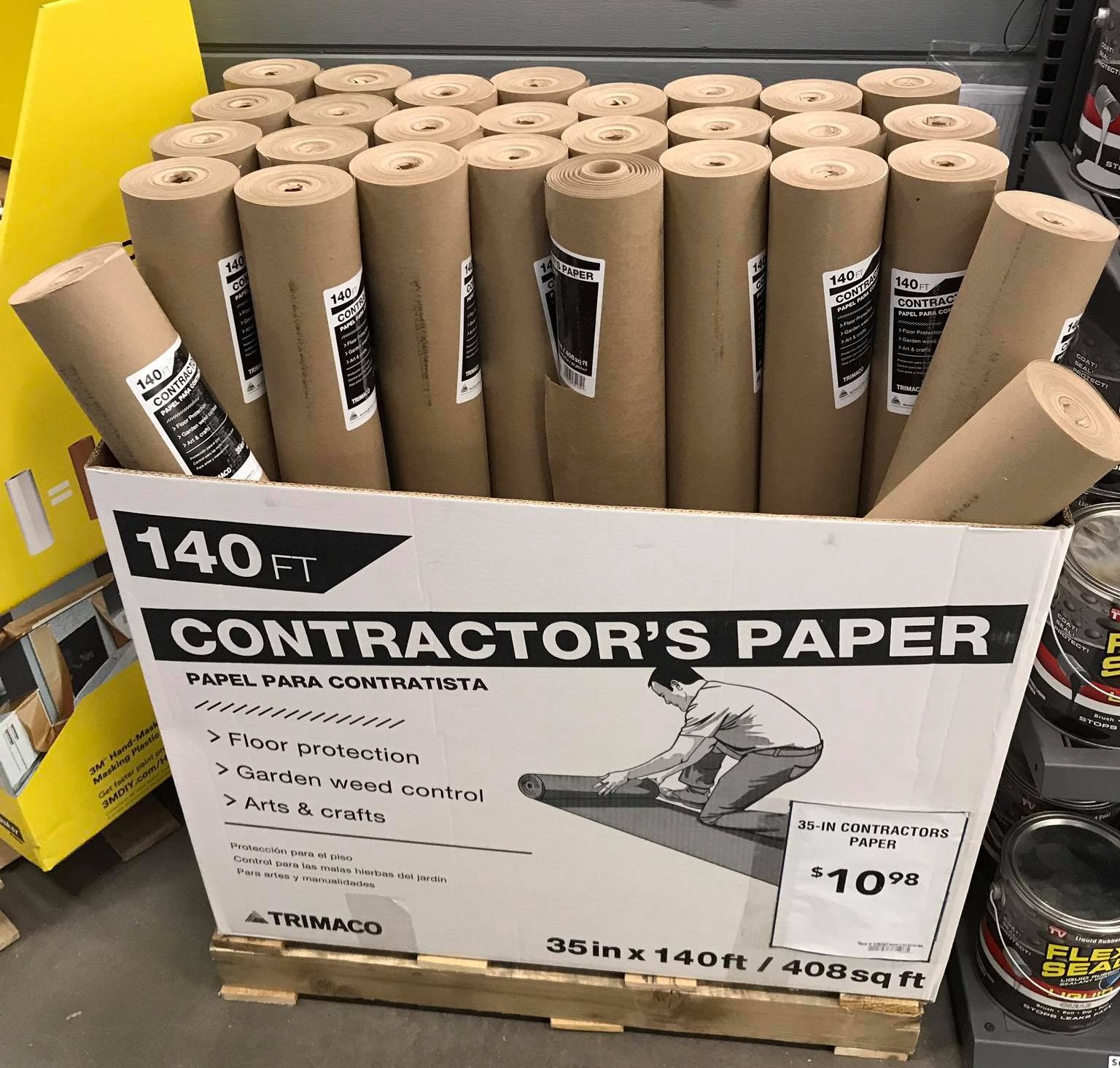 Contractor's Paper – Thick brown paper, perfect for making patterns. A giant roll can be found at the paint section of Lowe's, Home Depot, or hardware stores for about $10.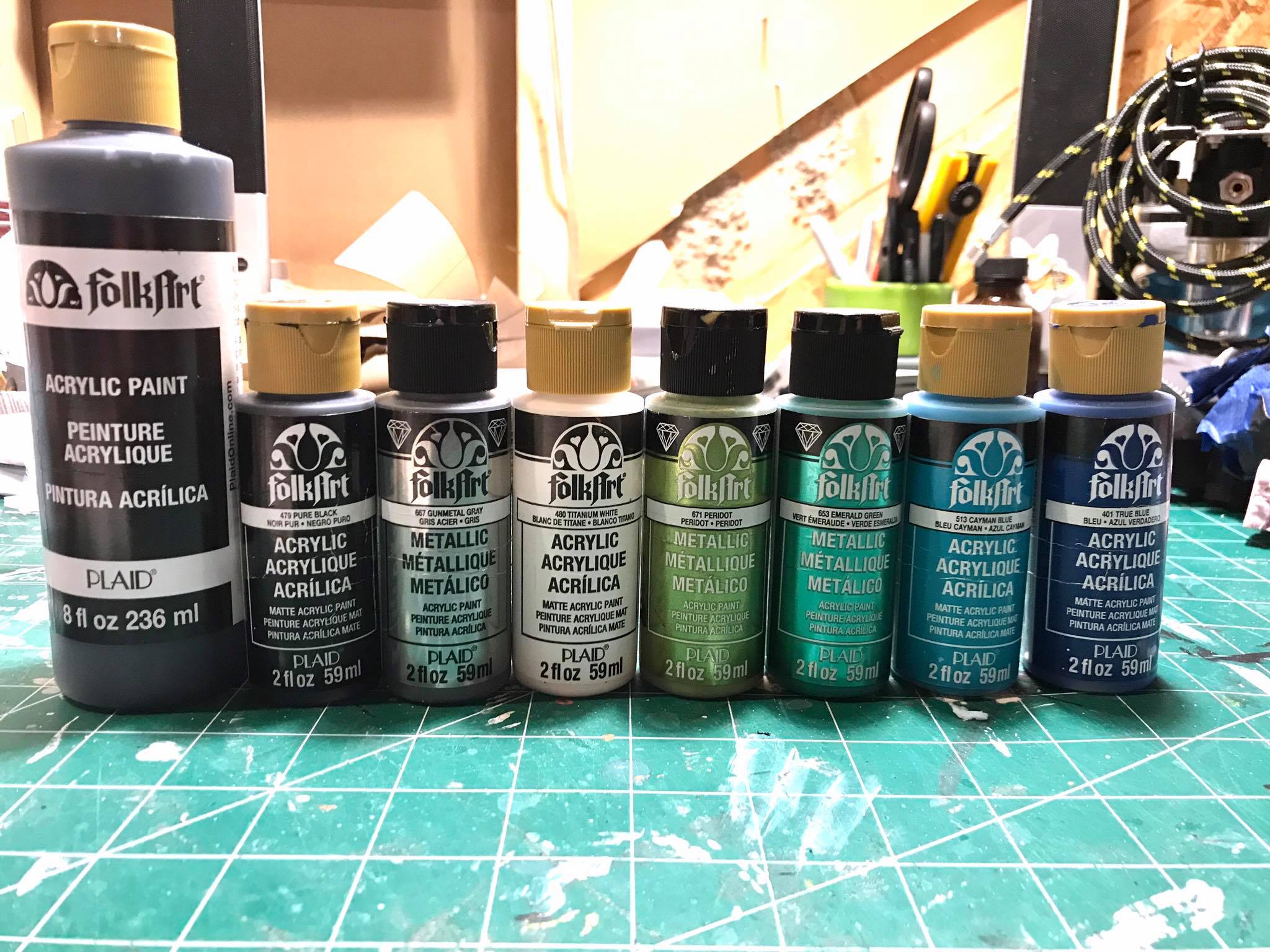 Folk Art Acrylic Paints – This is one brand of paint I use. It's good paint with a wide range of colors. Found at hobby stores, some fabric stores, and online.

Tamiya Acrylic Paints. I love this stuff. A little goes a long way and the colors are lovely. Found at model shops or online.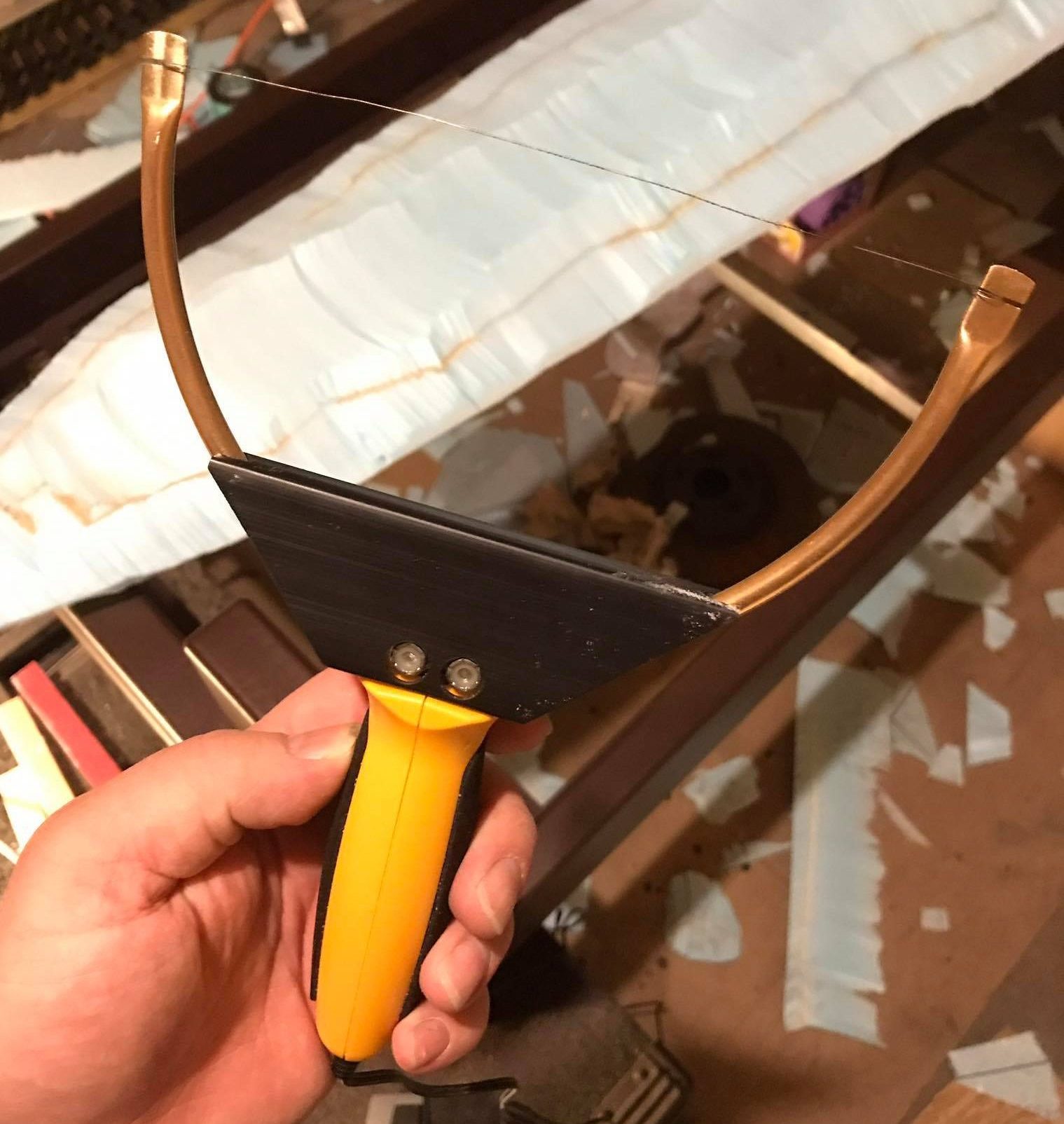 Hot Wire Foam Factory's Crafter's Sculpting Tool with optional Tensioner – Used for carving XPS foam.
Additional Tools:
Plastilina Non-Hardening Modeling Clay – Used as a 3D modeler for obtaining patterns. It never dries so you can use it over and over. Can be purchased on Amazon.
Aluminum Foil – Used to make head form for Helmets and patterns off clay models. Also used for foam texturing.
Duct Tape – Same as above, minus the texturing.
Super/Rare Earth Magnets – Used to attach armor pieces.
Painter's Palette – Used for painting. Mine is round with a circle of wells. Super cheap. Can be found at craft stores like Michael's.
Paint brushes – Should be obvious.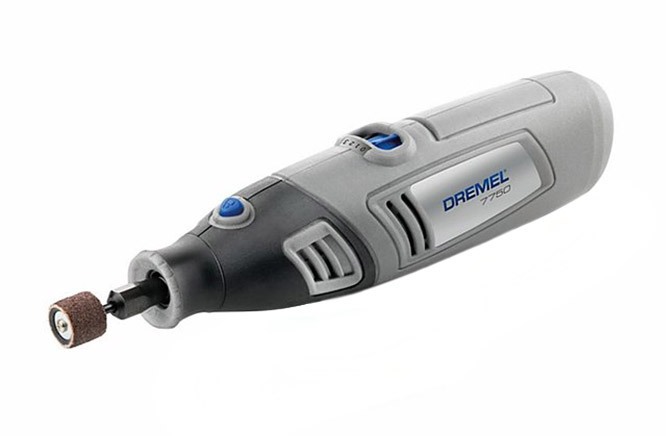 Spotlight: THE DREMEL TOOL
Along with tools like a knife and a heat gun, the Dremel is one of the absolute most important tools you can have in your cosplay-building arsenal. A rotary tool with endless uses, it's essential for carving, drilling, sanding, even design work like artificial cut marks, battle damage, and drawing. Its uses are endless. Go to your home improvement store and find the Dremel. There's many levels but a fairly basic one is good. But notice the sheer amount of different bits that can be used.
The Dremel made two of my props possible: the Glass War Axe from Skyrim and Yuna's Nirvana Staff from Final Fantasy X. The staff head alone took two hours of dremeling.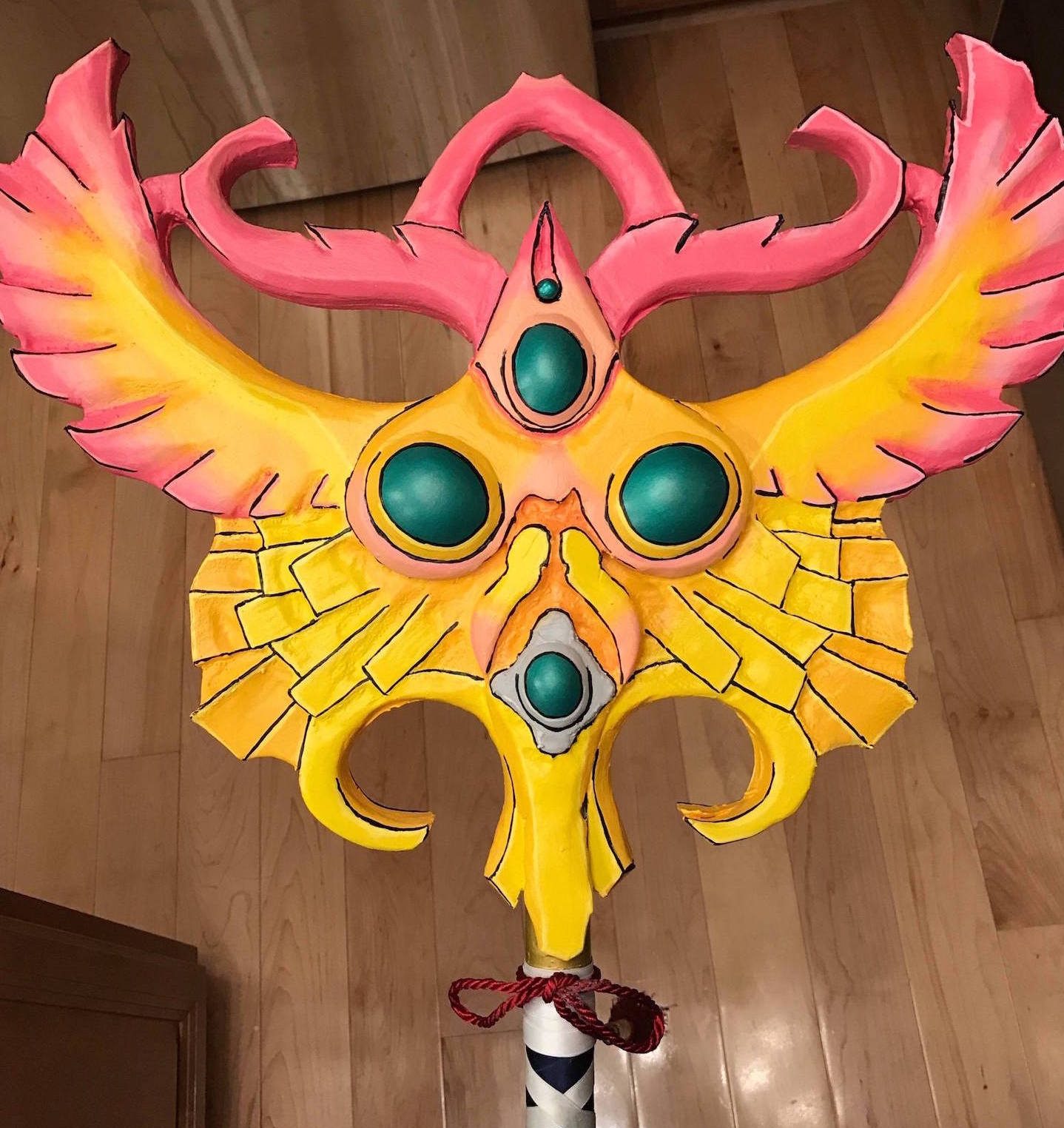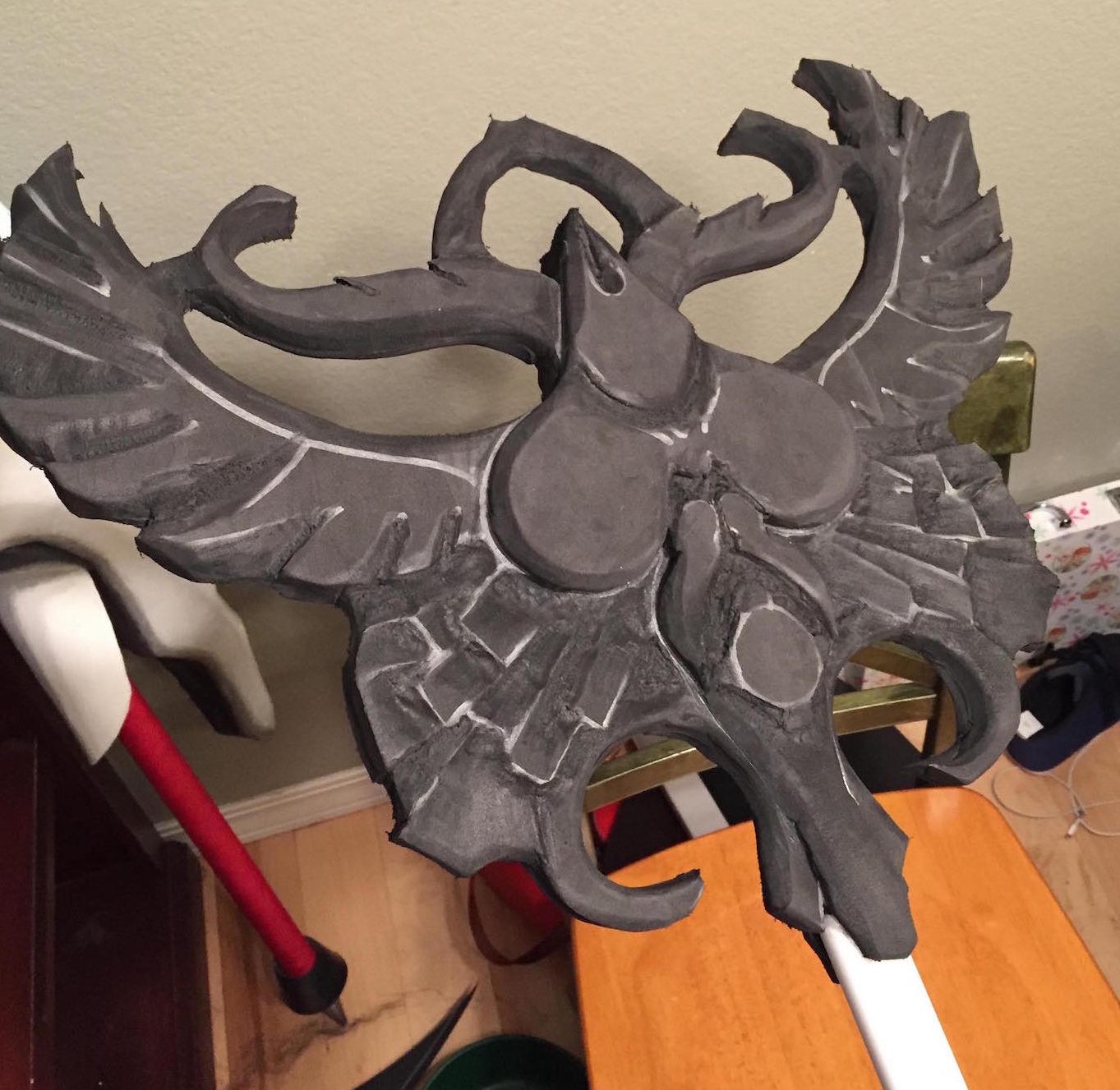 One cannot begin to comprehend how useful the Dremel is until you see it in action. Plenty of other makers use the Dremel a lot for their armor builds, and there are videos demonstrating how a Dremel can be used to bring a more organic look to skulls and bones. Other examples are costumes made almost entirely from EVA foam, with lots of wild textures like stone, wood, or bone. And how do you accomplish such detailed textures on foam? Well if you haven't figured it out by now, the Dremel. Yes, it's not just for basic carving, smoothing surfaces, or making bevels, but because there are a ton of different bits for it, it can do most anything you want. So no fancy professional tools or expert techniques needed, just a Dremel and a hell of a lot of patience.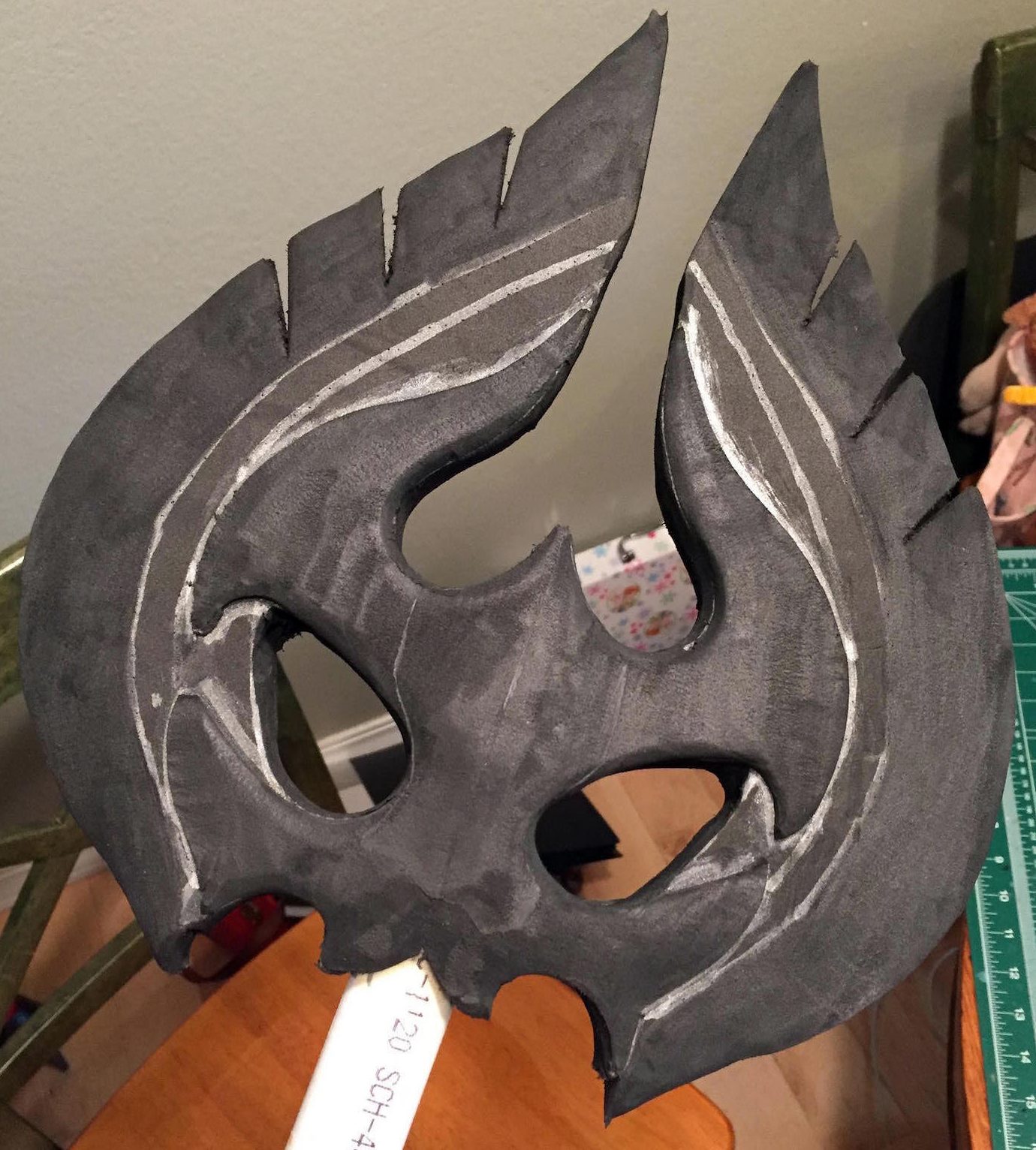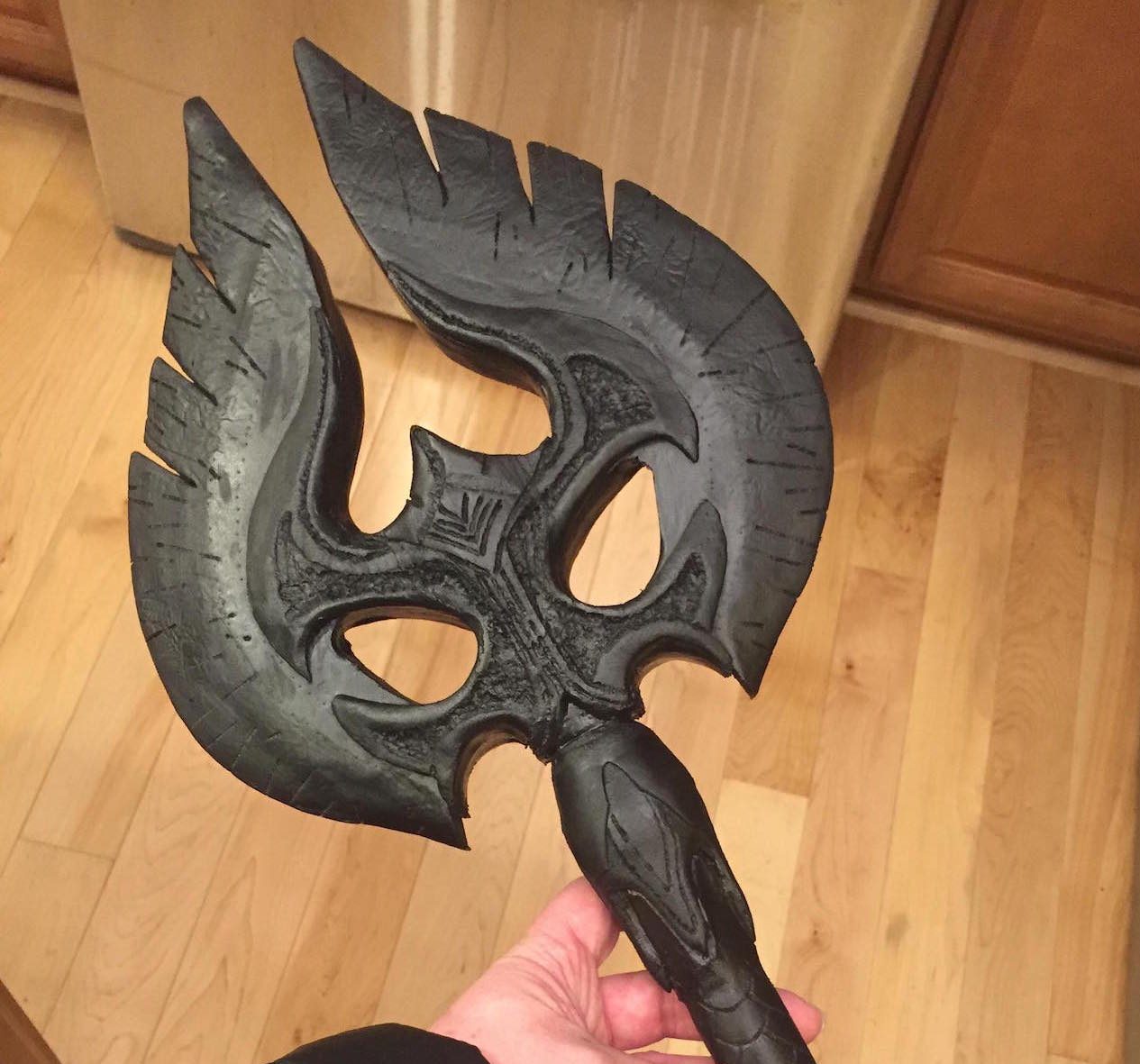 Check out more of Clarke Cosplay's work here