by Steve Savitsky
photos by Momo Clicks Photography
Iron City Cosplay Day is an annual cosplay event that takes place each April at Sloss Furnaces, a National Historic Landmark in Birmingham Alabama. It brings together cosplayers and photographers from far and wide to network and to create amazing images in a unique setting. Once the largest manufacturer of pig iron in the world, Sloss Furnaces was an important part of the late 19th century Industrial Revolution, operating from 1882 to 1970. With its web of towering pipes and stoves, Sloss provides an ideal background of interior and exterior locations for awesome industrial-looking photos.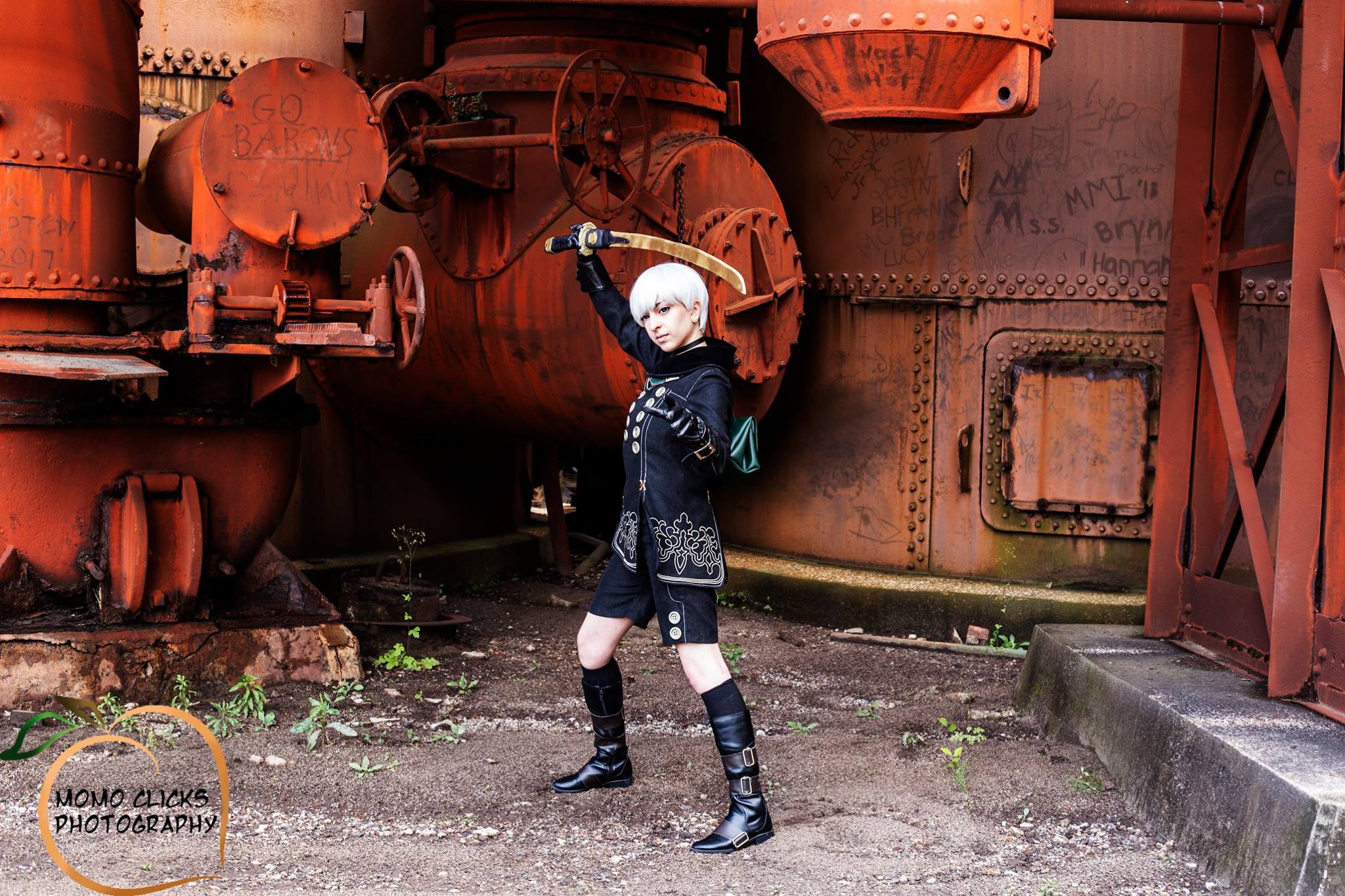 Now in its second year, Iron City Cosplay Day is hosted by Affliction Cosplay Photography and currently has about 300 participants. According to Chase Lawrence of Affliction, the event originally began as a huge photoshoot day at the Birmingham Botanical Gardens, where cosplayers and photographers in the community could come together to connect and work with each other. By the fifth year, the event grew too large for the space, which put them in a difficult spot. Having done fundraisers for Sloss Furnaces in the past, Lawrence met with Sloss to come up with a solution: Iron City Cosplay Day could be staged there, and in exchange all proceeds from entrance fees would go to help restore the Sloss location/facility.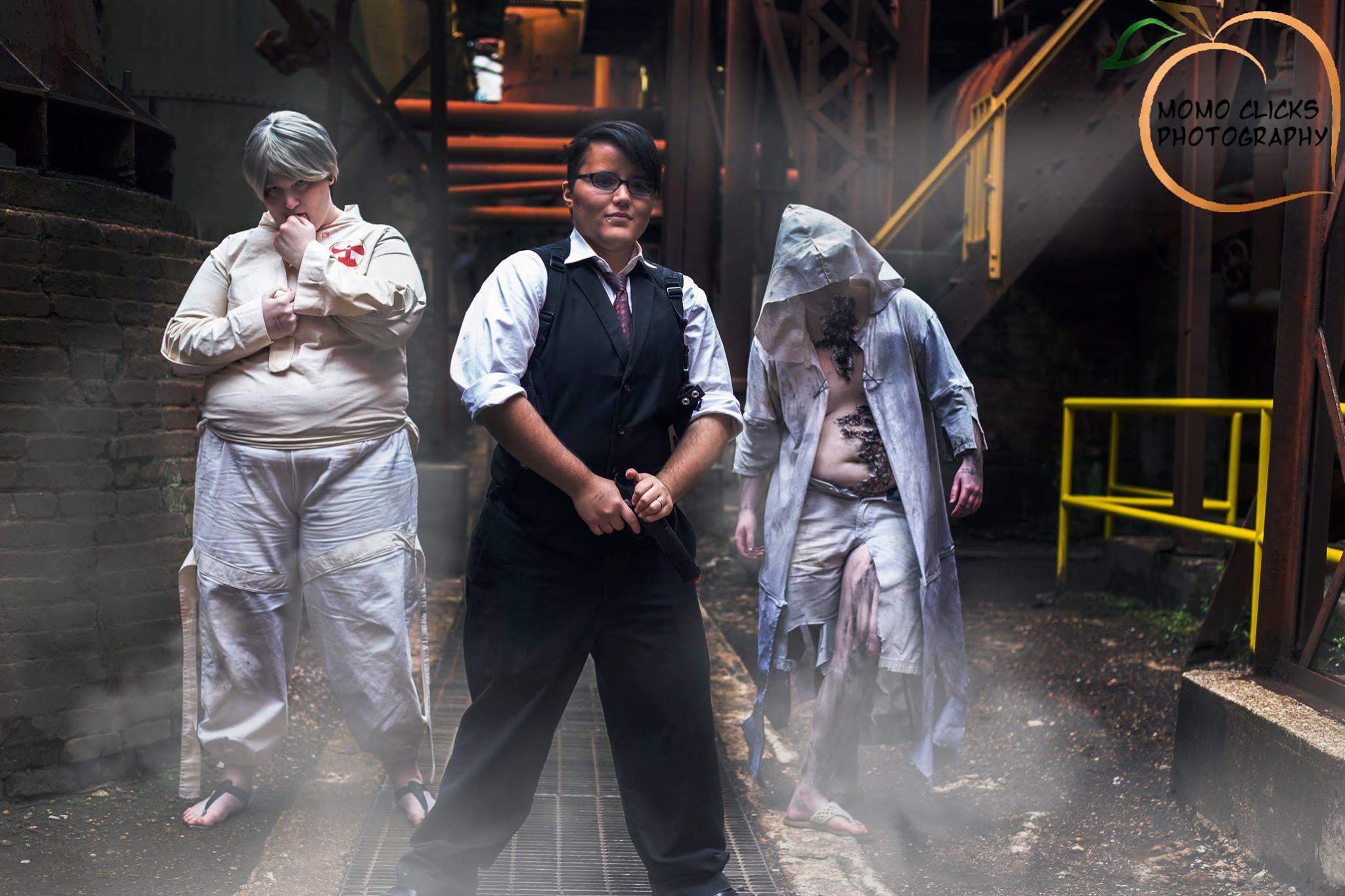 "My crew and I love to help out our community in any way possible," says Chase. "My main goal was to give something to the cosplay community that would bring people together and create beautiful works of art, while helping one of Birmingham's most historical landmarks. We've hosted the event here for two years now and it couldn't be any better."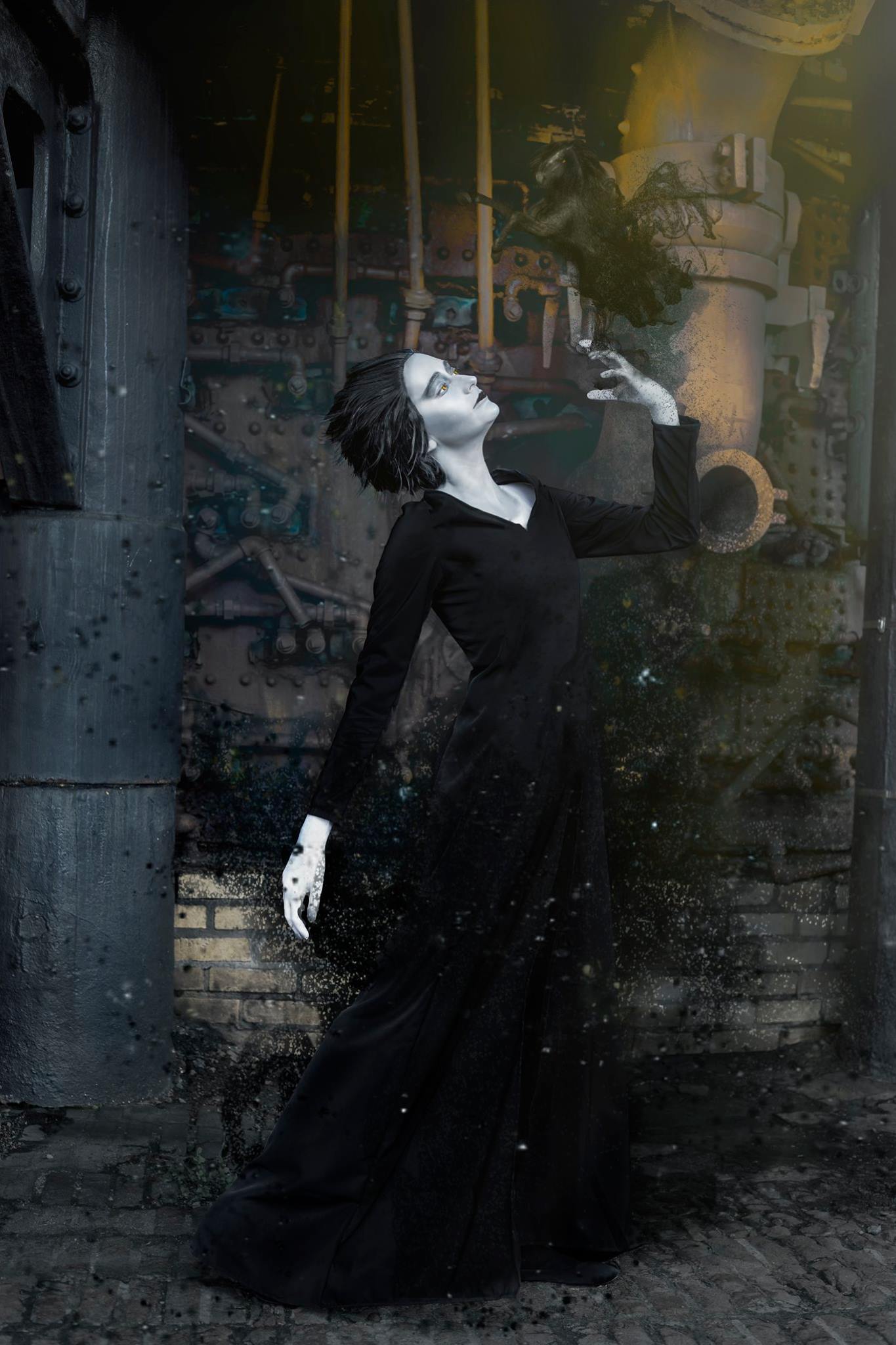 Check out Affliction Cosplay Photography's video below:

Momo Clicks been working in photography for about eight years, and in cosplay and cosplay photography for close to three years. She loves creating art with cosplayers, which has brought more happiness than the regular type of photography she used to do. Her specialty is adding effects and creating composites. See more of Momo Clicks Photography here.
More info on Sloss Furnaces and its free museum here.
Cosplayers:
Emil (NieR: Automata) – Qellion Cosplay
Sombra (Overwatch) – Jessica Collier
Winter Soldier – Kelsey Prater
Maleficent – Arcanix Oregame
Black Canary – Kay Collier
Royal Kieth (Voltron Legendary Defenders) – Holy Grail Cosplay
Star-Lord – Kim Helms
Starfire – Madelyn Biles
Loki – Dylan Johnson
Steampunk Ladybug (Miraculous-Tales of Ladybug & Cat Noir) – Chandler Cox
Negan (Walking Dead) – Terry Alan Collier
Green Lantern Nightwing – Matthew Guarino
Widow Maker (Overwatch) – Panadonia
Dolores (Westworld) – Bubblegum Cosplay
Handsome Jack (Borderlands) – Sean Collier
Vampire Hunter D – Shadoco Cosplay
Rikku (Final Fantasy) – RaeBae Cosplay
Noctis (Final Fantasy) – Dragon Blossom Cosplay
Batwoman – Ariel Rebecca Quillen
Meryl (Metal Gear Solid) – Danielle Craft
Baby Doll (Sucker Punch) – Kasie Shotts Cosplay
Joseph Aida (The Evil Within) – Allen Schmeck
Leslie Withers (The Evil Within) – Tessa Thomas
Ruvik (The Evil Within) – Ganbri Kinder
Vriska Serket from Homestuck – Arrow Naru
2B & A2 (NieR: Automata) – Rutuli Cosplay & MarshMello Mint Cosplay
Linka (Captain Planet) – WinterReynaCosplay
9S (NieR: Automata) – Jay Bird
Pitch Black (Rise of the Guardians) – ZeldaManiac Cosplay