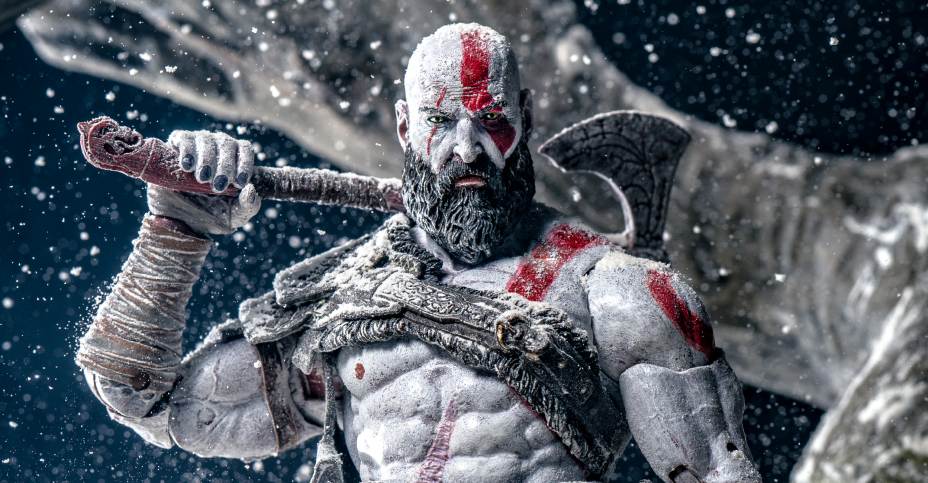 by Rich Kirby
After having just wiped out the entire pantheon of Greek mythology in the first three God of War console games, Kratos now turns his lonely eyes to the Norse gods. The fourth console game in the series – there have been three mobile entries as well – finds your favorite vengeful Spartan demigod abandoning his sun-drenched shores for Scandinavia's snowy forests. Those Norse deities, presumably aware of what happened to their sunnier-climed counterparts, are not the least bit happy to see the god slayer stomping around the fjords. Wide-scale carnage will ensue, we're hoping.
For this entry, developer Sony Interactive Entertainment is promising gamers a somewhat warmer and fuzzier Kratos (he could certainly not be any colder or sharper-edged) with the addition of his son as the NPC Atreus. Promotional art for God of War (don't call it "God of War 4" – Sony doesn't, causing speculation the game is more a re-boot than more of the same hack-n-slash) also depicts a gracefully aging Kratos sporting an appropriately Viking-esque beard.
Another new, and far less cosmetic change in the new game will be Kratos' arsenal. Gone are his signature double-chained chaos blades, replaced by a single enormous axe, the Leviathan.
Promotional gameplay released at the recent E3 convention was enough to inspire our friends at Baltimore Knife and Sword to have a go at forging a real-life version (see their process in the video below).
The big challenge when cosplaying Kratos – besides those abs – is the head-to-toe white bodypaint. Since extreme makeup make-overs are cosplayer Miss Sinister's thing, it's no wonder she was among the first out of the gate with this Kratos cross-play.
Long before Kratos branched out into Norse butt-kicking he had expanded his franchise to comic books, novels, and even a heavy metal album, Blood & Metal, consisting of songs from bands inspired by his exploits. A feature film has been in various stages of development since 2005.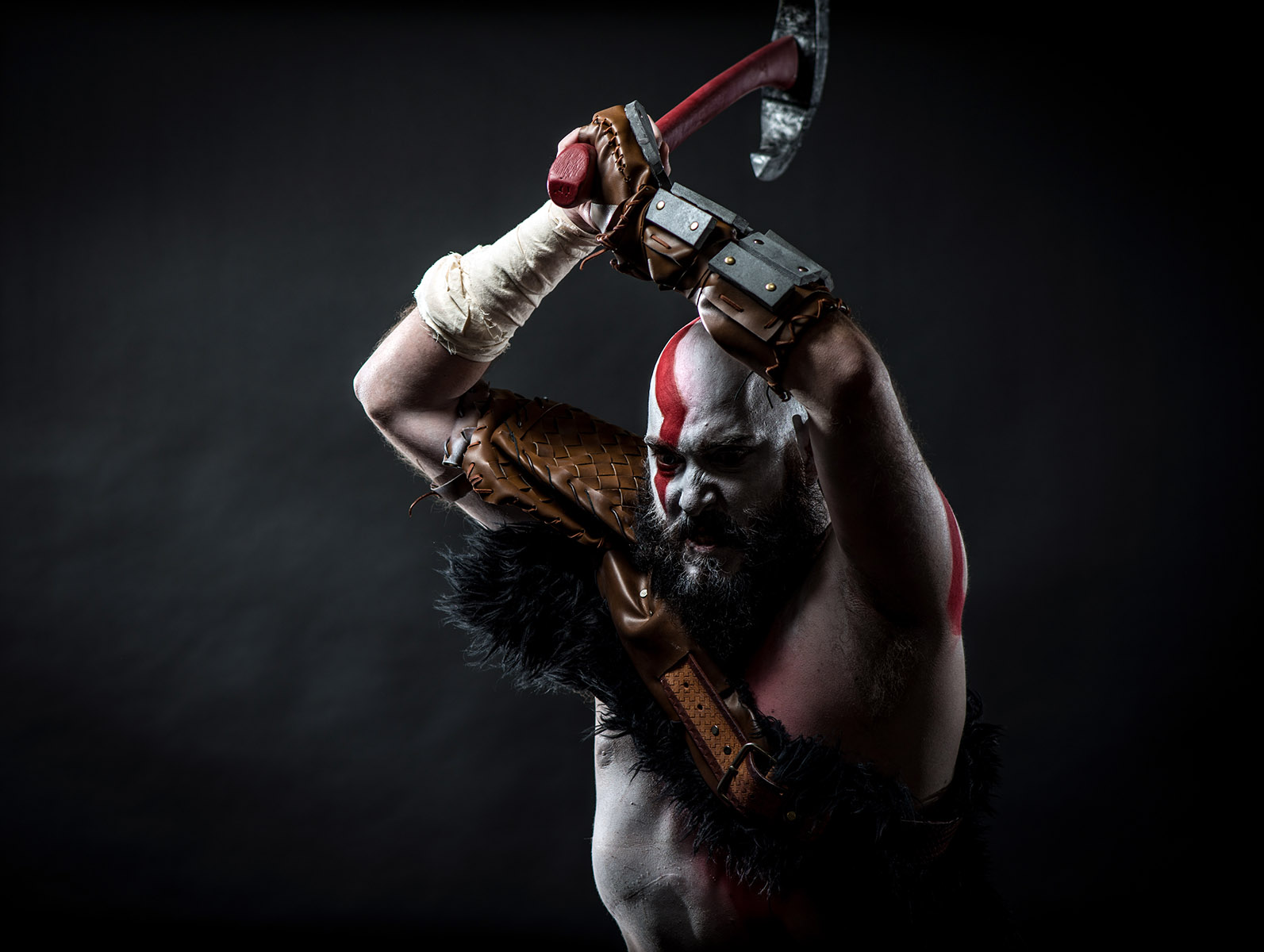 God of War is scheduled for release exclusively on the Playstation 4 on April 20.