by Rich Kirby
Marvel has just revved up their countdown to Avengers: Infinity War — Infinity Countdown #1 of 5 has been made available for pre-order, and Disney also just announced they are moving the film's premiere up a week earlier. For cosplayers around the world, this means it's time to take a good, hard look at the movie's – and the Marvel Universe's – Big Bad, Thanos.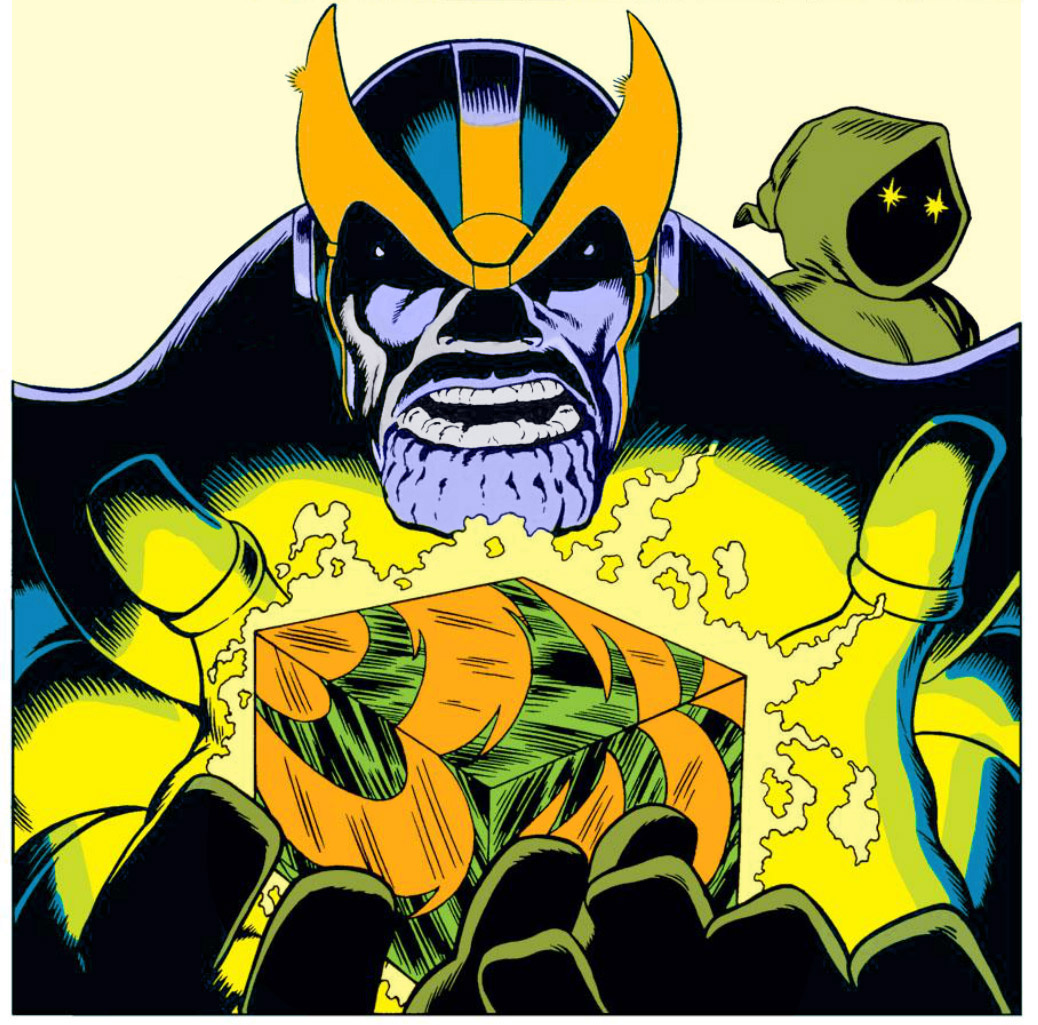 Jim Starlin, the writer-artist who created Thanos for Iron Man #55 back in 1973, has credited DC Comics' Biggest Bad, Darkseid, as his inspiration. But Thanos would be just another galactic world-beater, perhaps uglier than most, in a Marvel Universe already crawling with world-beaters until Starlin penned The Infinity War in 1991. That series featured just about every hero in the Marvel Universe banding together against Ol' Blue Face. Cosmic nihilist Thanos, it seems, had become infatuated with Mistress Death, the Marvel Universe's avatar of extinction and mortality. The heroes got involved when, instead of wooing his beau with roses and chocolate, Thanos used the Infinity Gauntlet to kill half the population of the universe. Fret not, they got better.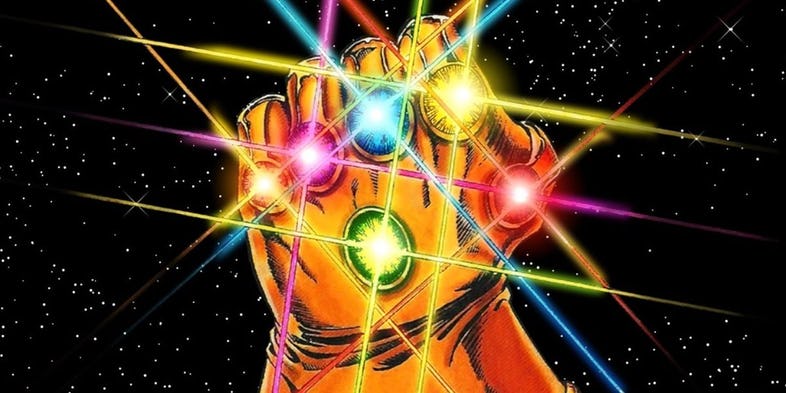 The Infinity Gauntlet, of course, is the most powerful object in the universe. All universes, actually, and that's a notable distinction. It's certainly not anything you want to get into the hands – or onto the hand – of Thanos, who is known as the "Mad Titan" for a reason. As True Believers know, the gauntlet's just another over-sized oven mitt without the Infinity Stones, six pretty little gems that allow for control over space, mind, soul, time, reality, and power. (We would be perfectly happy just controlling space, time and reality, but maybe we're just not thinking big enough.)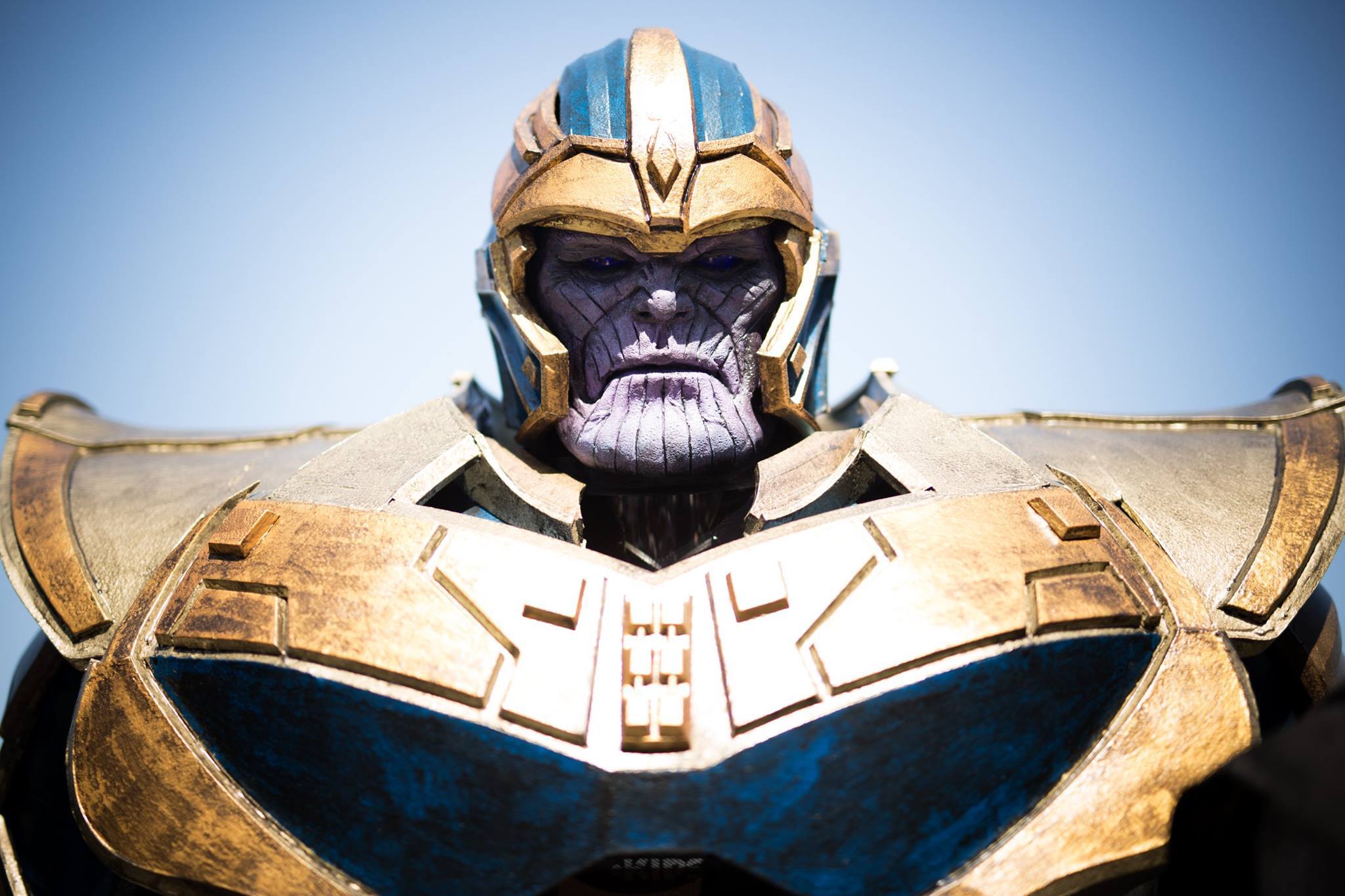 Cosplaying Thanos is not a casual proposition. Italian artists Prizmatec Cosplay painstakingly layered foam, cardboard and polystyrene for their Thanos armor, and used latex for the mask.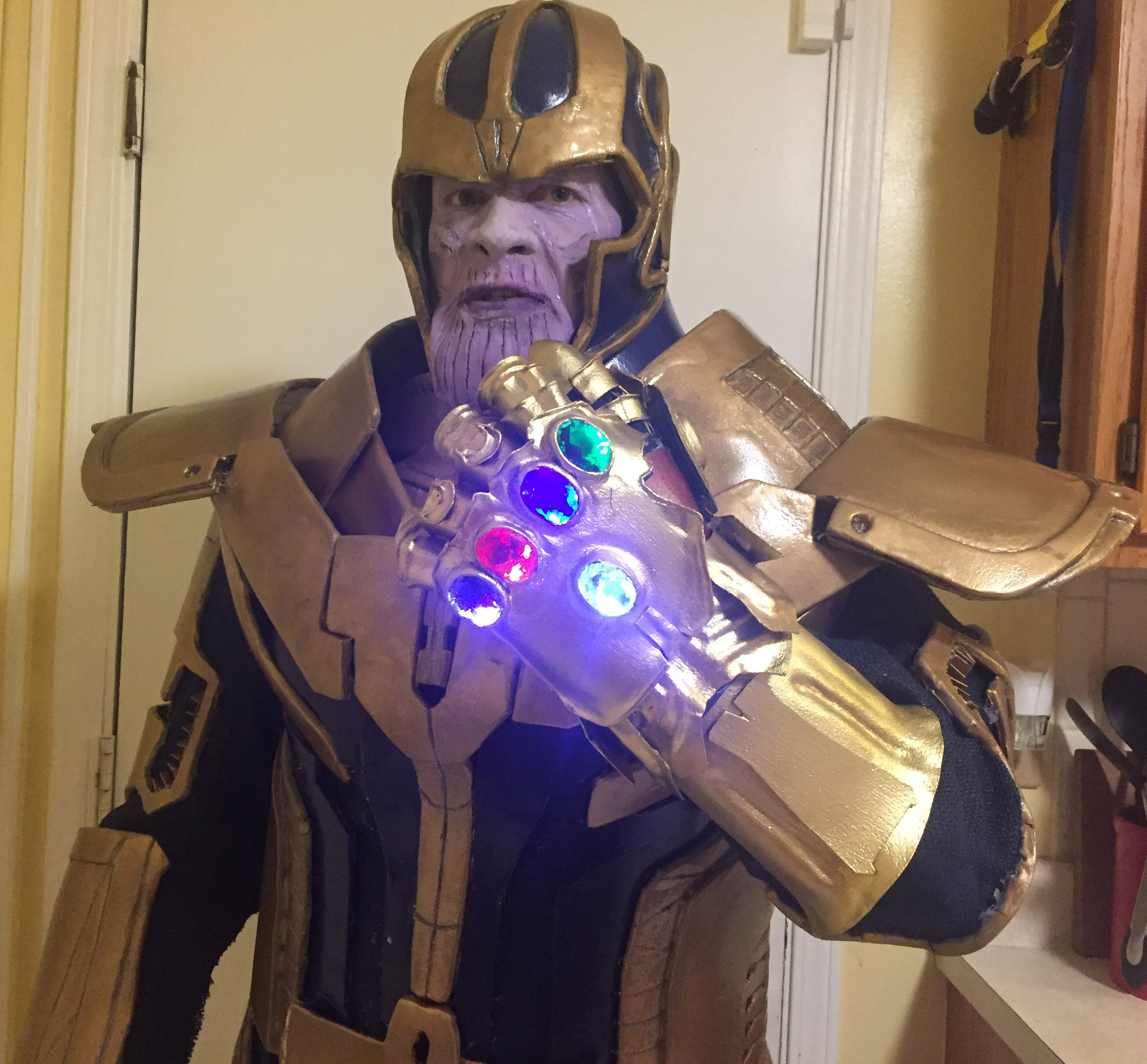 Mnamna Cosplay began by making a mold of his own face from Alginate. Into that mask he then sculpted Thanos' mug.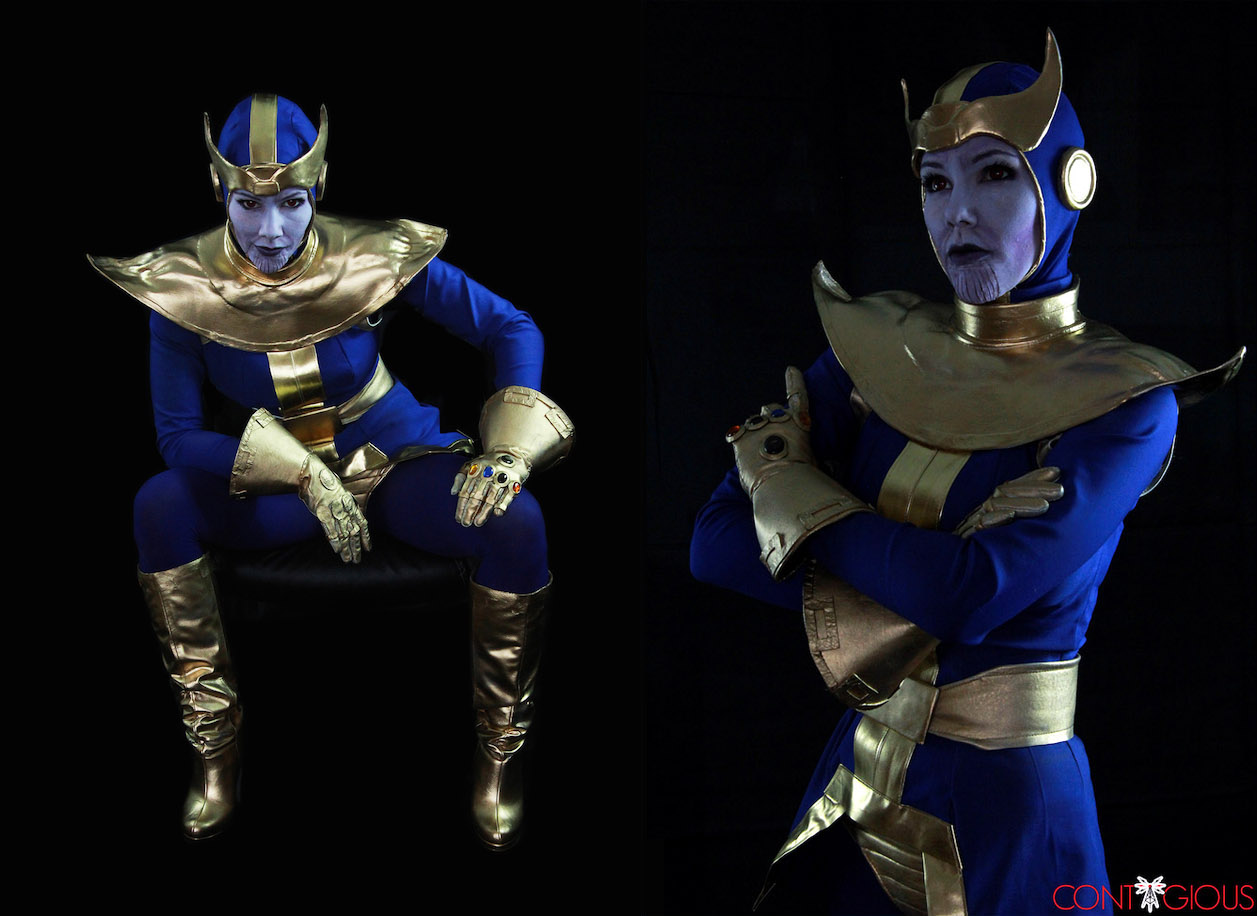 Thanos crossplay by Contagious Fashion and Photography.
We predict cheap, knock-off Infinity Gauntlets will be as inescapable as pointy red pitchforks and slutty nurse smocks in Halloween stores this fall, but we encourage you to take the plunge and craft one of your own. In the video below, Crabcat Industries' Holly Conrad and Jessica Merizan show you how. Like all of our favorite cosplay projects, you will need a blowtorch…