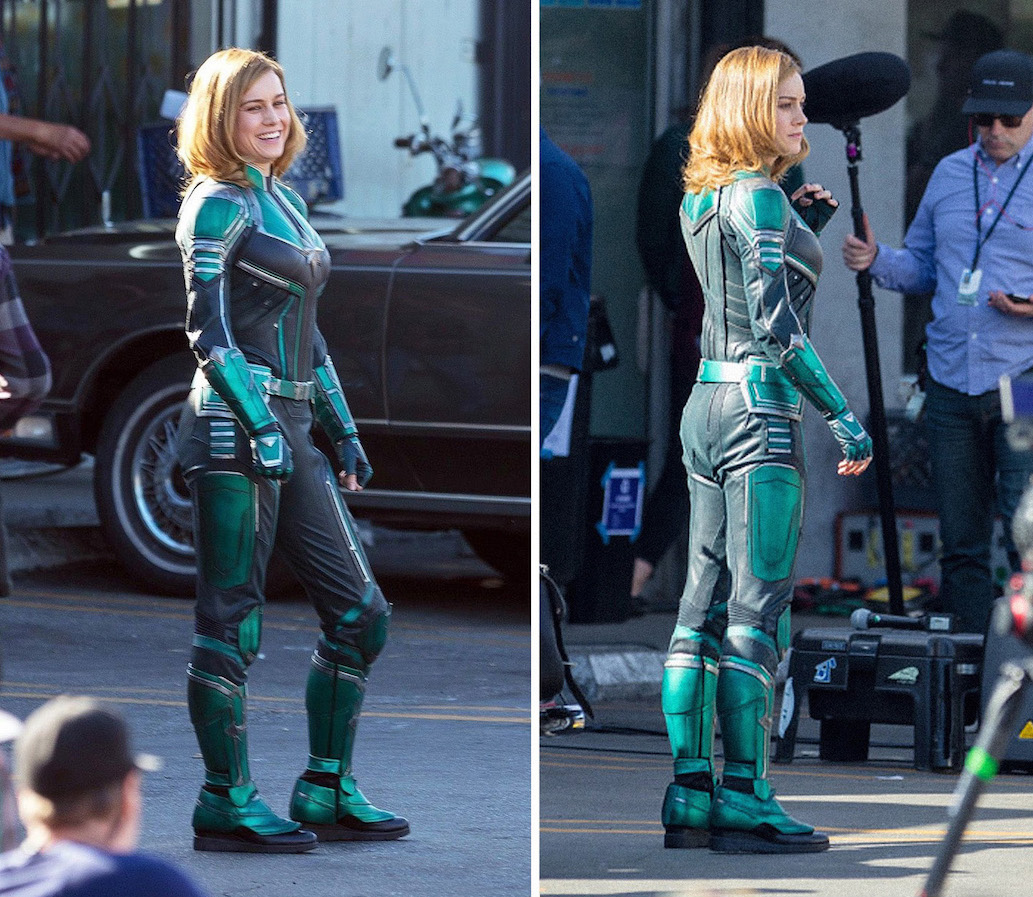 Comics and cosplay fans got their first look at Brie Larson's full Captain Marvel suit for the upcoming film with the release of set photos by Page Six. Interestingly, the blue-and-teal suit differs from the red, blue, and gold color scheme of her iconic uniform, which has some Carol Corps purists a bit concerned. But as comics fans have pointed out, the green may actually reference her Kree origins, similar to the original Captain Marvel costume design from the character's 1967 debut.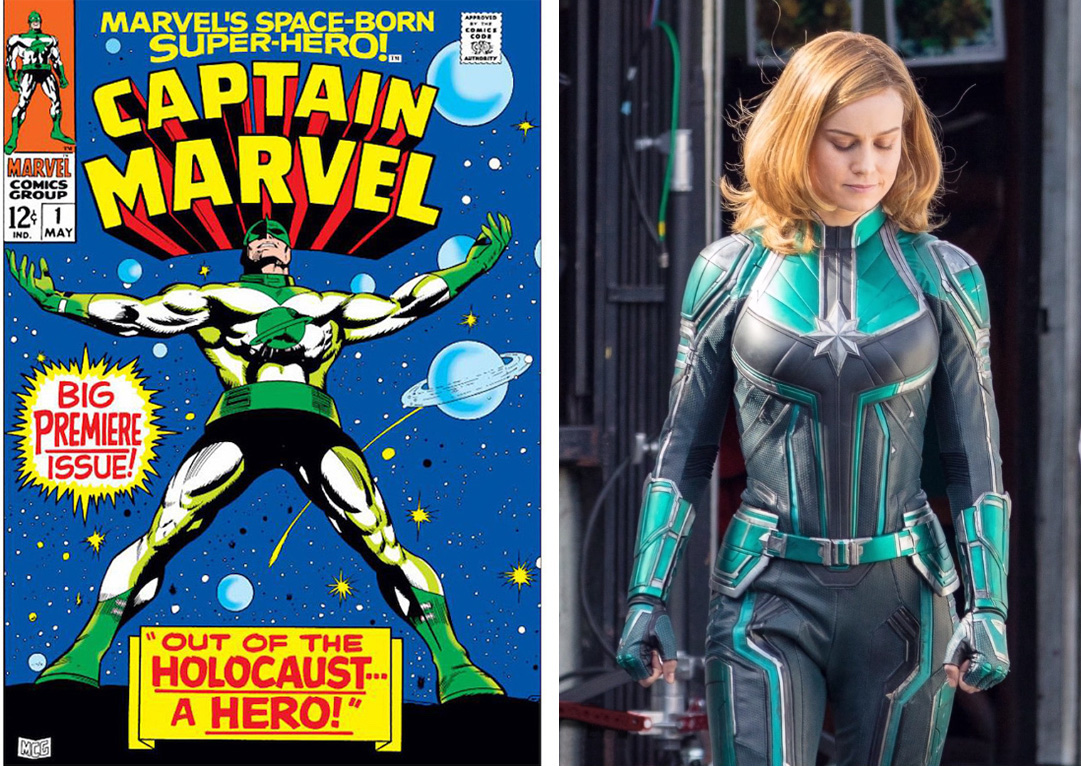 With the film to be set in the 1990's, the uniform will likely go through some upgrading during the course of the story, eventually lining up with the concept art first seen at SDCC last summer. At the very least, we can expect to see something more familiar by her next appearance in Avengers 4 set in the current time, which will likely give cosplayers a few more options for Carol Danvers.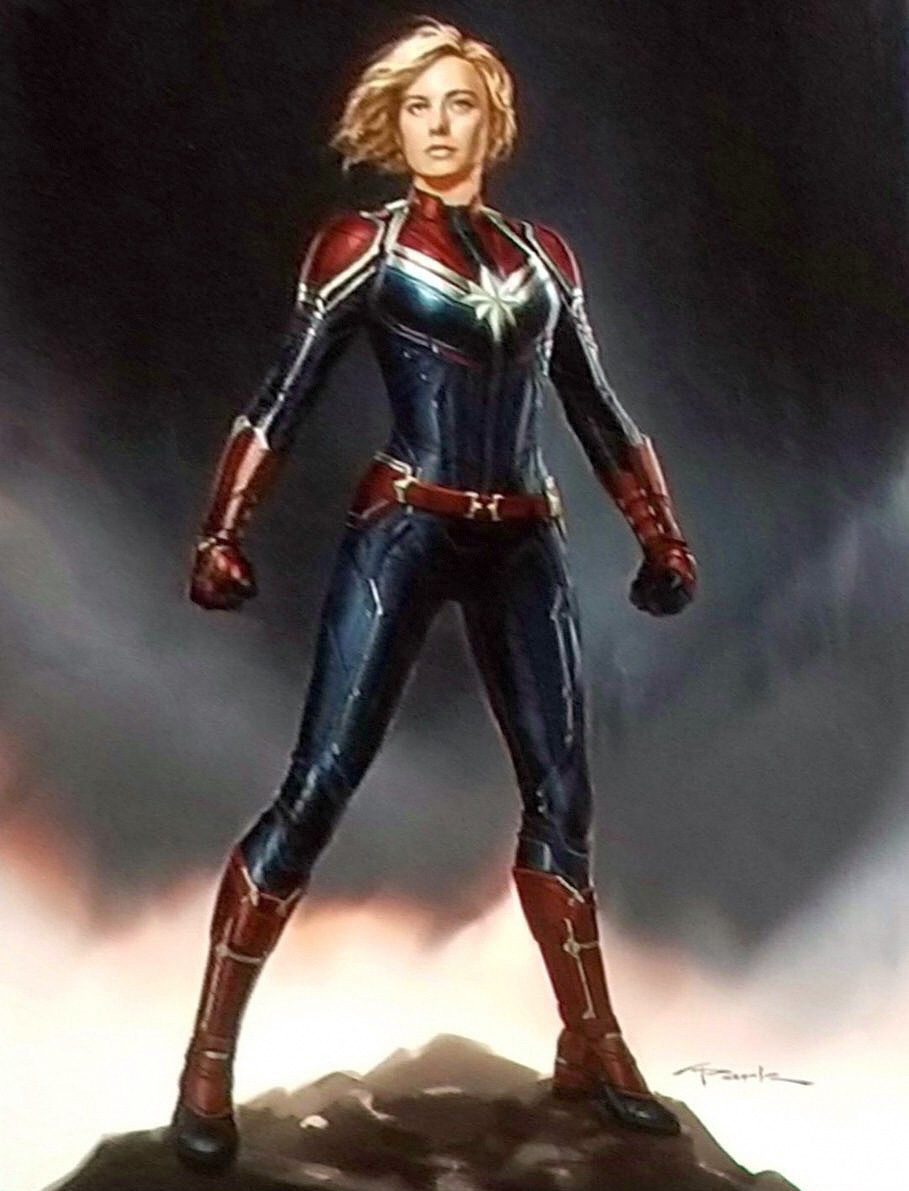 Even though Captain Marvel won't be released until March 2019, with the recently announced plans to finally get a Black Widow film in motion, and the soon-to-be released Black Panther, diversity in popular film may finally be here.
source: Page Six