Cosplay continues to conquer the mainstream, as members of Team USA have been training all year for the 2018 Winter Olympics wearing custom speed suits based on Marvel superhero costumes. The Marvel suits first debuted back in February at the FIS Alpine World Ski Championships in St. Moritz, Switzerland. In April NBC Olympics released pics of US Ski Team member and Olympic slalom world champion Michaela Shiffrin in a Captain Marvel suit. This September, team member Lindsey Vonn posted a pic of herself wearing one while training in Chile. And not to be outdone, male teammates Jared Goldberg and Steven Nyman may compete in suits based on Captain America's uniform.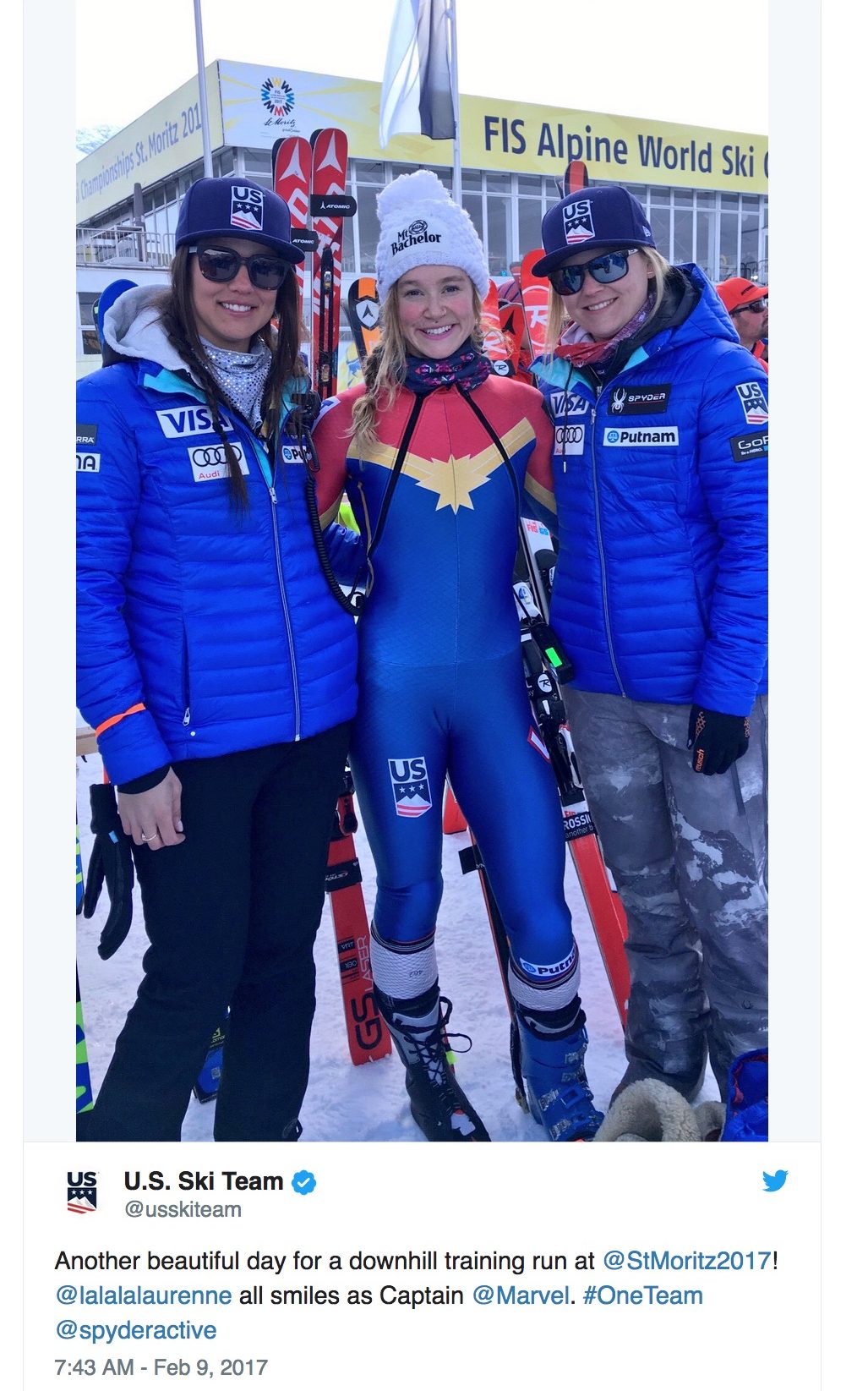 The outfits come via ski sports brand Spyder, which has partnered with Disney/Marvel for a two-year collaboration to produce performance equipment inspired by Marvel heroes. Additionally, the performance apparel collection will be made available for public purchase.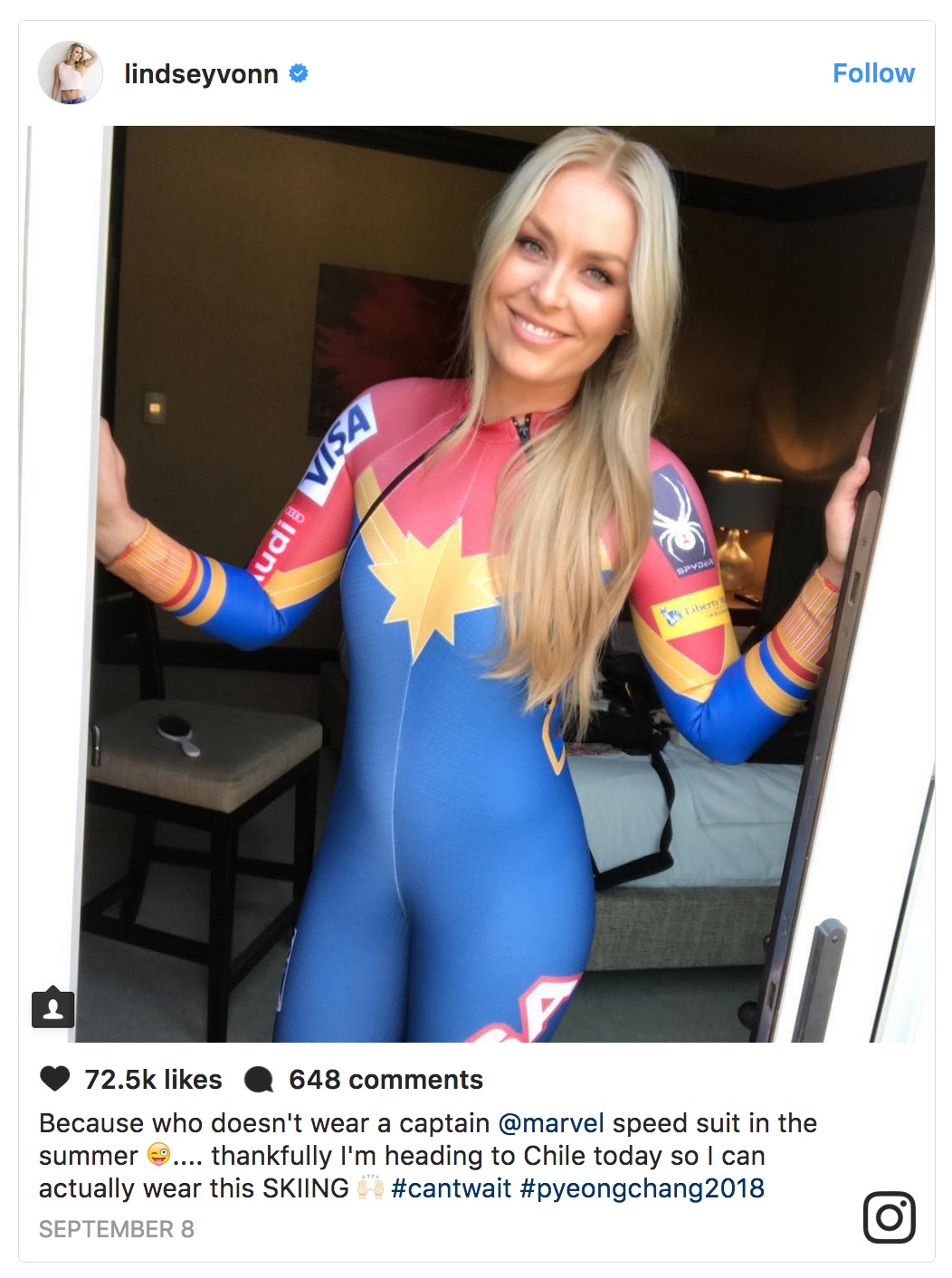 With their incredible gravity-defying athletics, these Olympic skiers are practically superheroes already, even without the cosplay.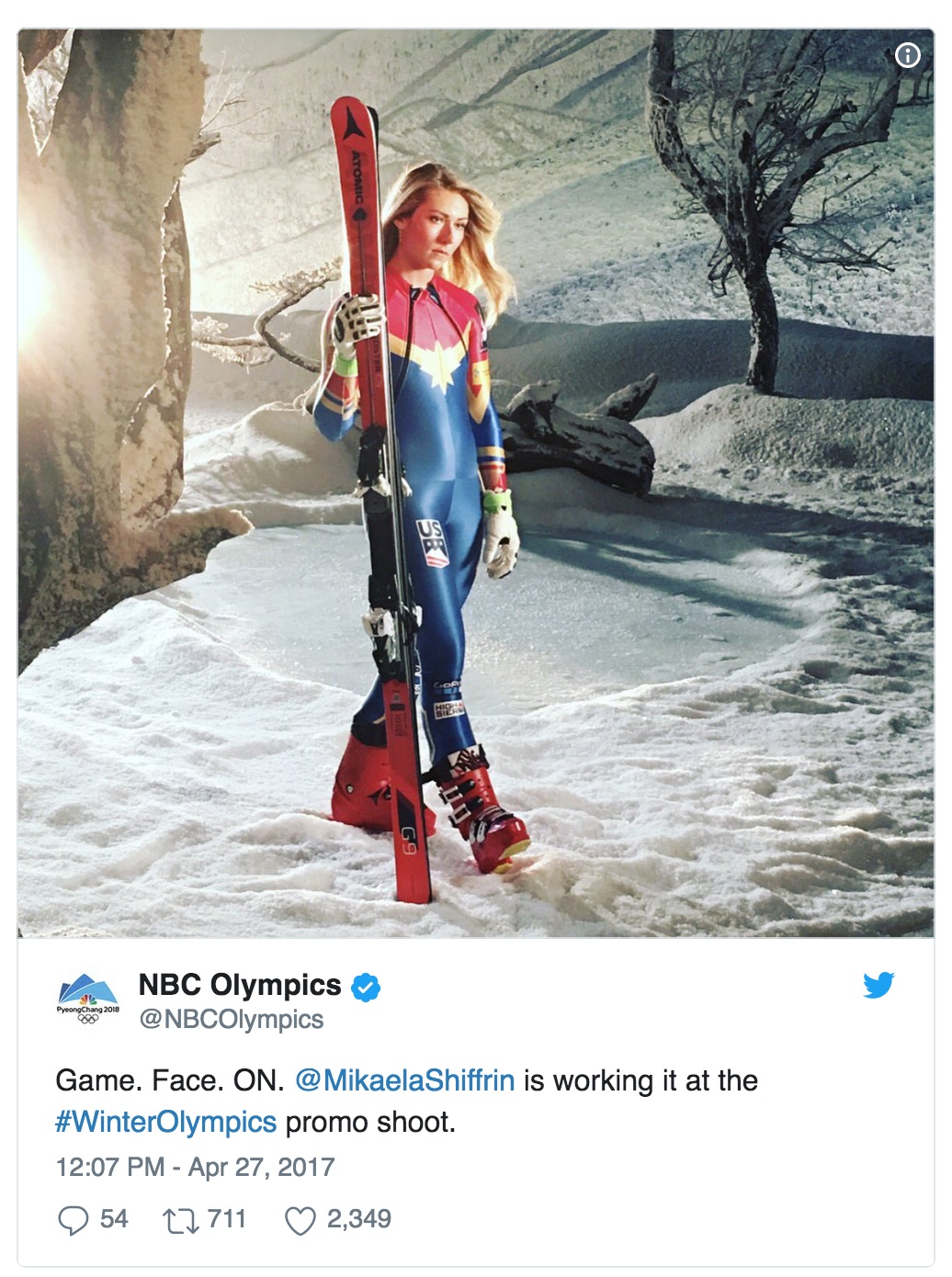 The 2018 Winter Olympics will be held in PyeongChang, South Korea from February 9 – 25, 2018. Captain Marvel will premiere in 2019, and will be Marvel's first female-led film.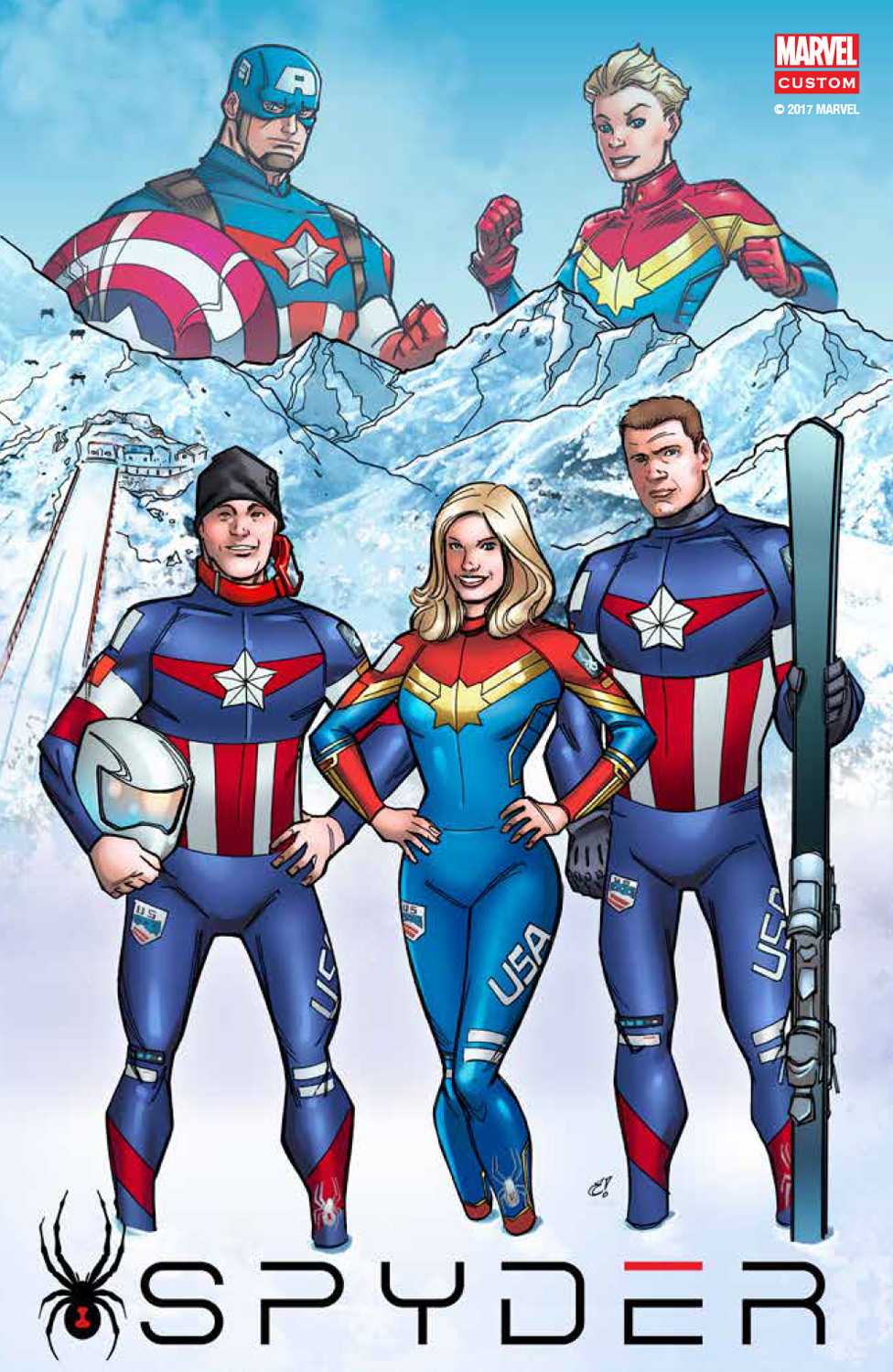 via USAToday.com