by Alan Scholting
photos by The Portrait Dude Photography
For the last fourteen years, the largest convention in the history of gaming has called the great city of Indianapolis home. And over the course of its forty-nine year history, it has never been bigger than it is now. Beginning its humble start in Lake Geneva, Wisconsin, Gen Con has grown from a gathering of one hundred gaming enthusiast around the Great Lakes to well over sixty-thousand gamers from dozens of countries all over the globe.
With a record-setting five hundred plus exhibitors and an unbelievable 16,500 scheduled events, Gen Con doesn't only take over the Indianapolis Convention Center… it takes over the entire city! "From the first-time visitors, to the long-time attendees, Indianapolis welcomed Gen Con with the enthusiasm and hospitality our city is known for," said Indianapolis Mayor, Joe Hogsett. "Year after year it's gratifying to see Gen Con grow and expand, and even better to have participants enjoying all Indianapolis has to offer during their stay."
This year, Gen Con expanded into the connected Lucas Oil Stadium. With such an important and massive expansion, the convention leadership wanted to make sure they utilized their newly acquired space with programming that would be sure to draw a crowd. With that in mind, the football stadium gave a new home to the immensely popular True Dungeon event as well as the programming for both anime and cosplay.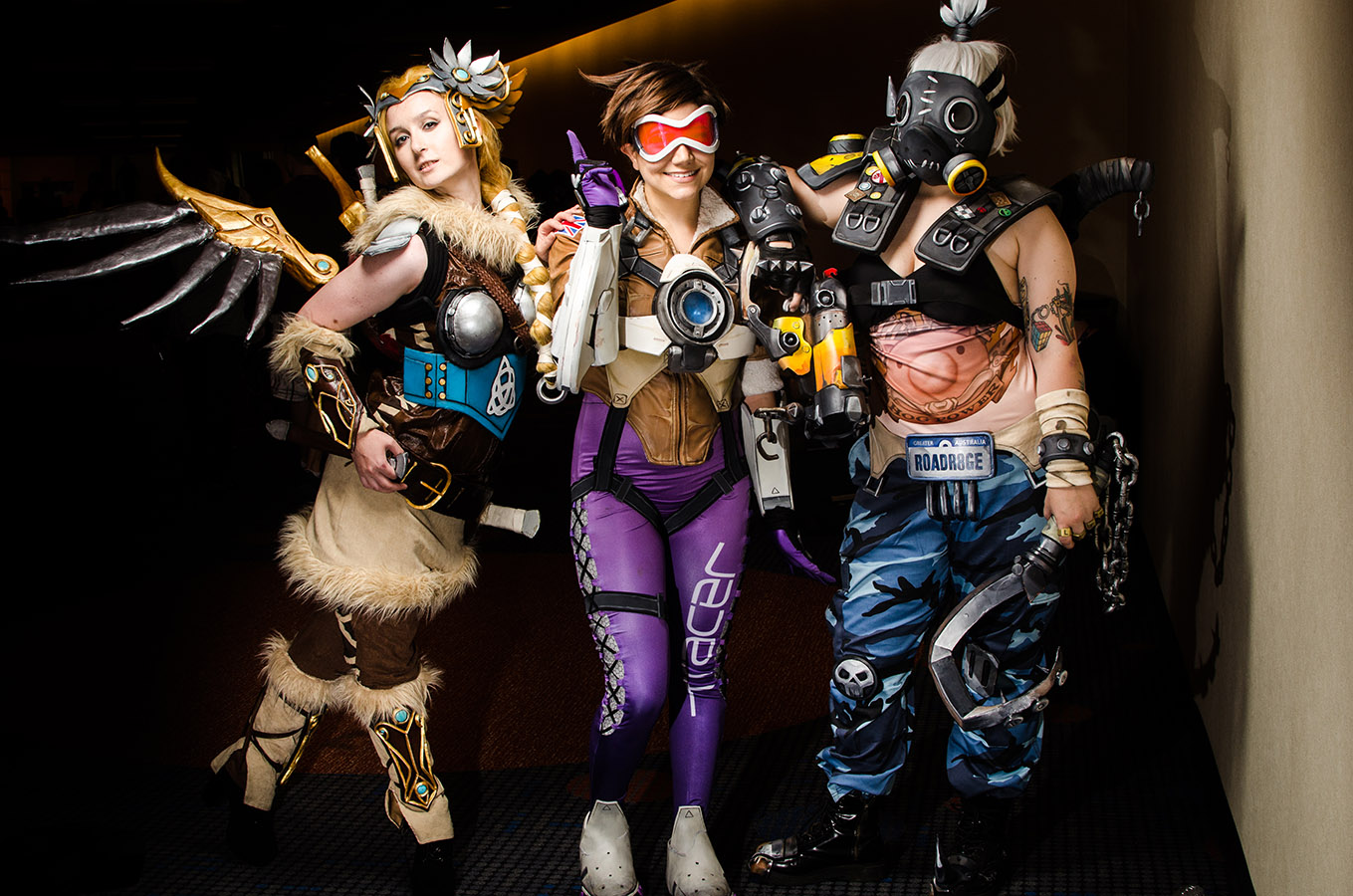 While some gaming conventions opt out of putting focus on cosplay activities, Gen Con does more than just embrace the cosplaying community, they shine a light on it! In addition to their many events, Gen Con hosts a slew of cosplay competitions including the Hall Contest, the highly entertaining Cross-play Competition, and for its thirty-first year in a row, the mainstage Costume Contest. The gaming con also organizes one of the country's largest cosplay parades which covers many sections of the show, both inside and outside the convention center. Because of this, more and more cosplayers have made their way to Gen Con over the last several years.
"As cosplay has become more mainstream, there has been an influx of cosplayers attending the con, as well as other areas of geekdom and pop culture," said cosplay Guest of Honor, Mogchelle. "I was fortunate to have been invited as featured talent for a second year, and had a table within their Anime Marketplace. Since it was new, not many knew about it, but there was loads of traffic and so many people that were on their way to play True Dungeon were interested and stopped by my booth to talk, take photos, and buy prints. I know they're still tweaking the cosplay aspect of Gen Con, and I feel it's going in the right direction."
Mogchelle is an internationally award-winning master cosplayer in both craftsmanship and performance, and has been cosplaying since 1999. Born and raised in Guam, Mogchelle has been attending Gen Con for fourteen years now and has been a cosplay guest for the last two of those. She has made it a goal to use her cosplay powers for good and help make her community a better place. She does this by donating a portion of her print and cosplay accessory profits to various charities every year. Mogchelle also hosts library sessions locally for kids wanting to learn how to make cosplays. Some of her works are even currently exhibited by The Children's Museum of Indianapolis. Aside from her charity work, she is also very involved with the convention scene. And as a guest, she always packs a full schedule!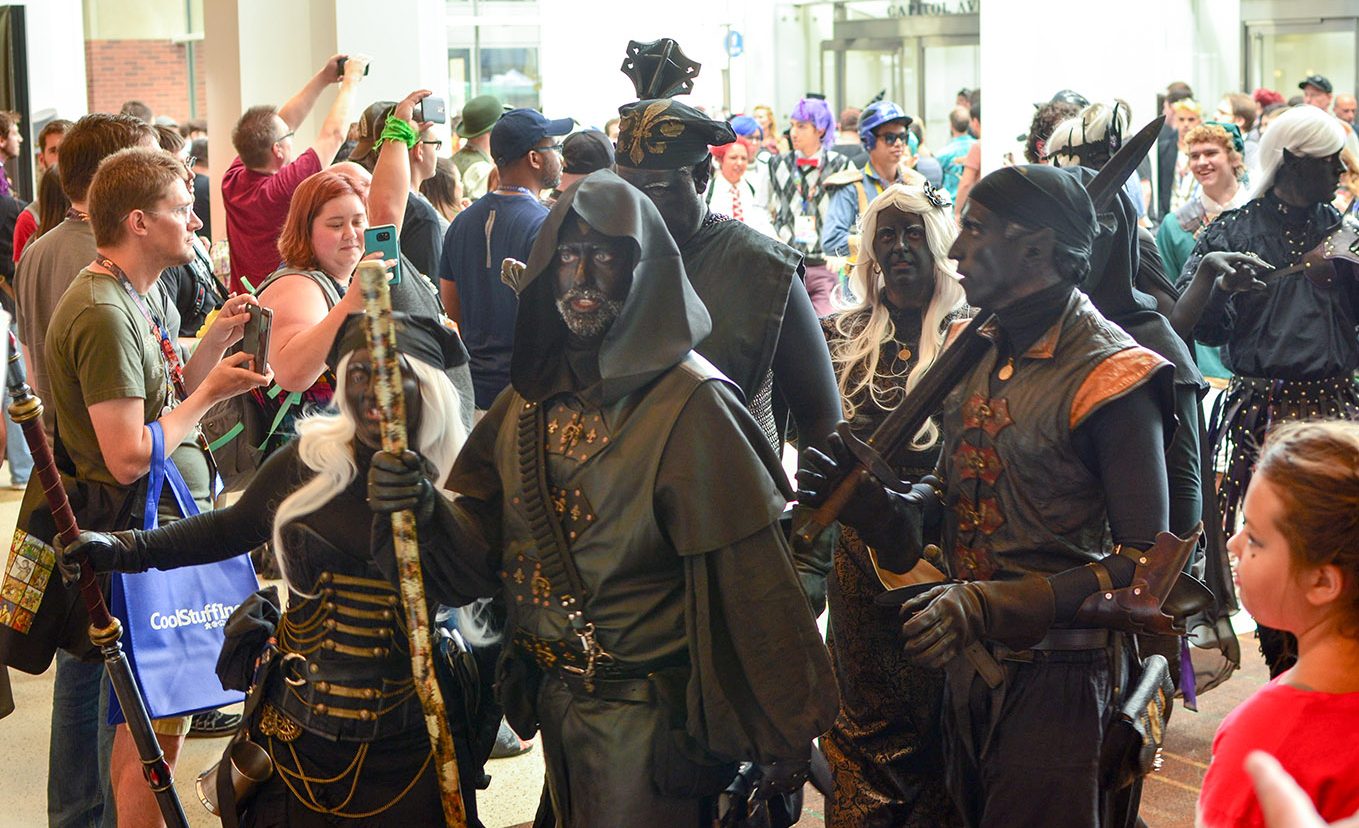 "The last two years, I've been the host of the Gen Con Cross-play contest, which the crowd seems to love! I also host panels, and perform live demos of several types of cosplay construction techniques including resin casting, thermoplastics, foam-smithing, wig builds, makeup, etc. Gen Con does have another costume contest that I've competed in every year, which has become a tradition for me. The staff is always great! The show is well run, and even on the years I don't win, I feel like a winner because I get to hang out with friends I see every year back stage and make new friends. Plus it's always fun to talk about how things were made with my fellow cosplayers."
While her packed schedule keeps her pretty busy, she still tries to get around the show and enjoy the things that made her start going to Gen Con all those years ago. "The exhibit hall is definitely a must-see! So many games make their debut at Gen Con, and playing the demos is a nice chance to try out new games. They have gaming of all kinds, twenty-four hours a day, so there is always something going on. With all of the years I've gone, I still have yet to experience everything Gen Con has to offer," she explained. "For the first time this year, I was able to attend the special beer tapping. Sun King Brewery creates a special beer for Gen Con each year, and I've never been let down, so that was really neat to experience and be a part of the pre-con excitement!"
With all that Gen Con and the great city of Indianapolis has to offer, it's no wonder that the gaming convention has become Indy's biggest yearly event. 2017 will mark the astounding fiftieth anniversary for the convention, so be sure to get your tickets early and be part of all the fun. For more information on Gen Con be sure to check them out on social media or at www.gencon.com.