text & photos by Amanda Salmoiraghi
The Lucca Comics & Games Convention is an international annual comic book and gaming festival that has been running for over 50 years in Italy's Tuscany region. Beginning in 1966 as the International Comics Salon, (Il Salone Internazionale dei Comics), Lucca Con is now the biggest comics festival event in Europe with crowds reaching over 400,000, held for five days the last weekend of October in the historic center of the city.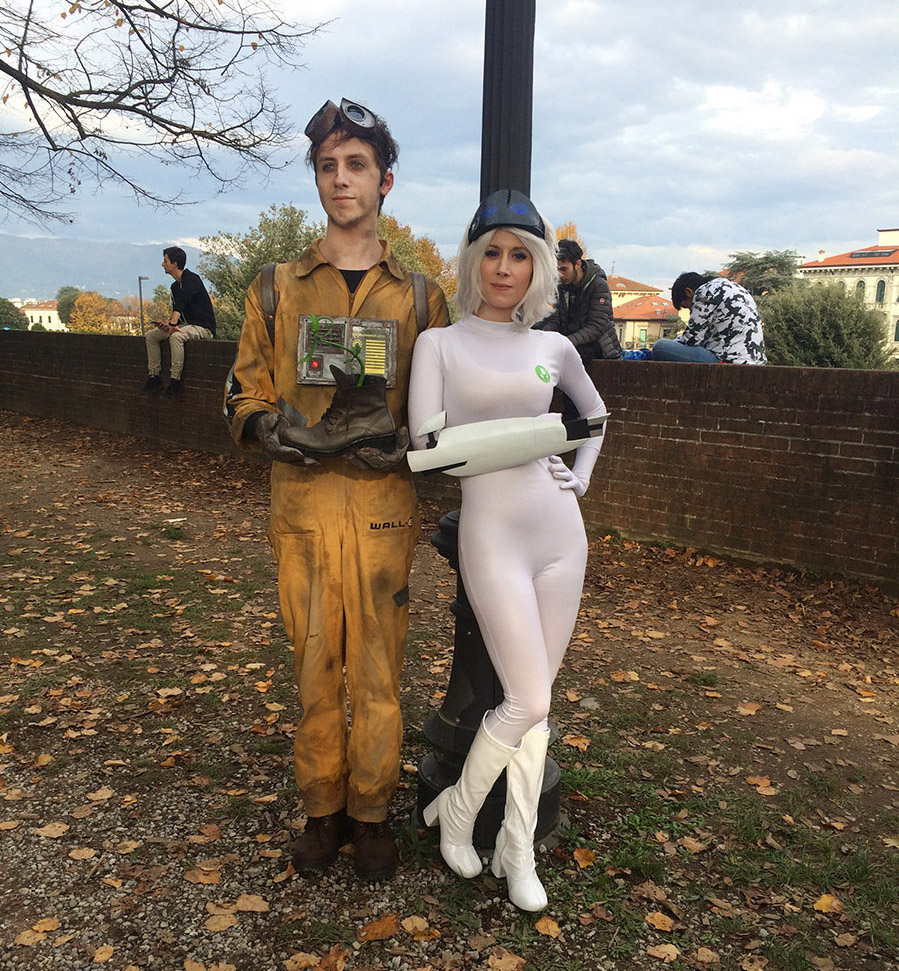 I attended the last day of the convention on November 4th, but it was no less busy than any of the other days, I'm sure! Everyone who was out and about had on some form of costume. Whether it was from a manga or anime, steampunk-esque, or perhaps something a little closer to home back in the states, with a lot of costumes dedicated to the characters of the Marvel Universe.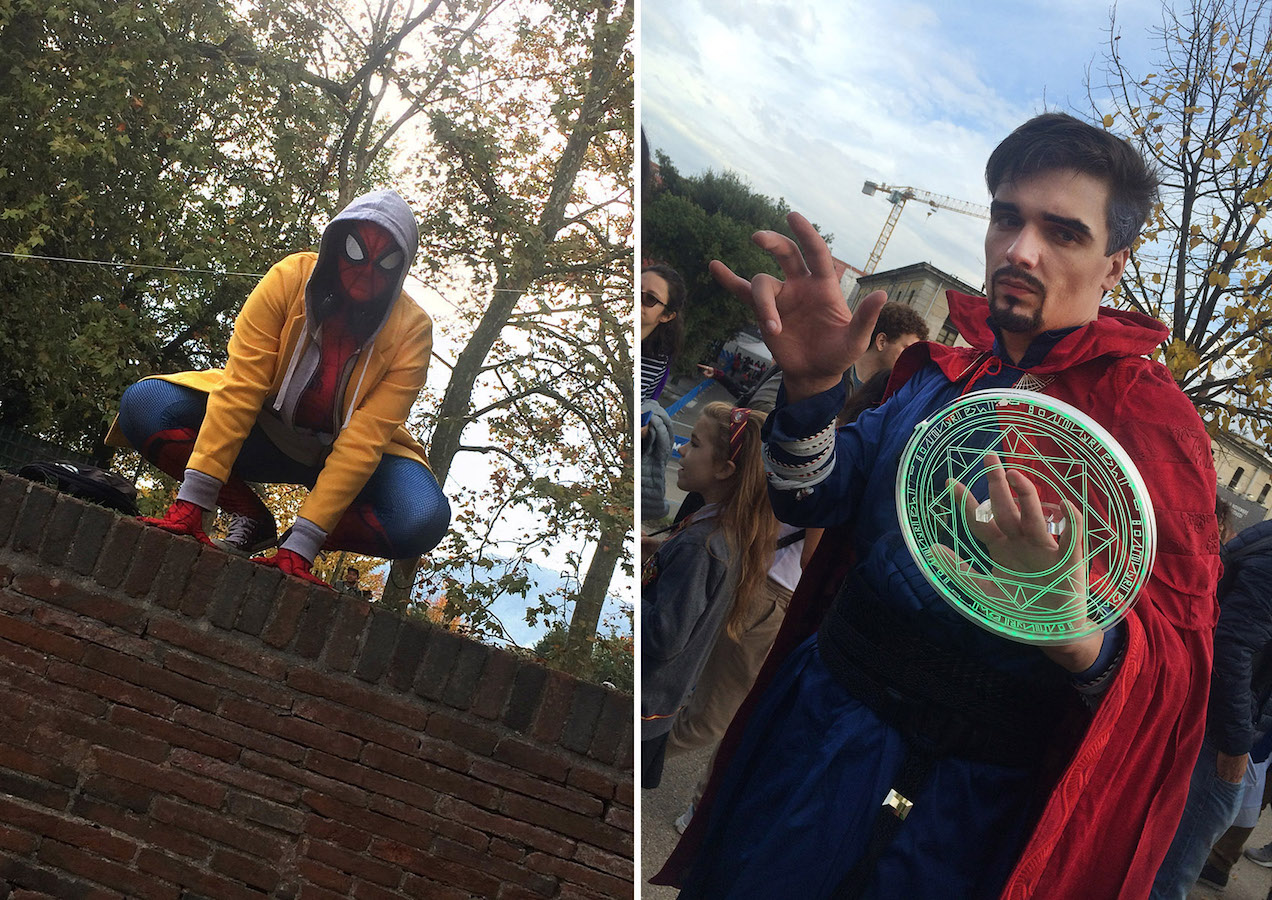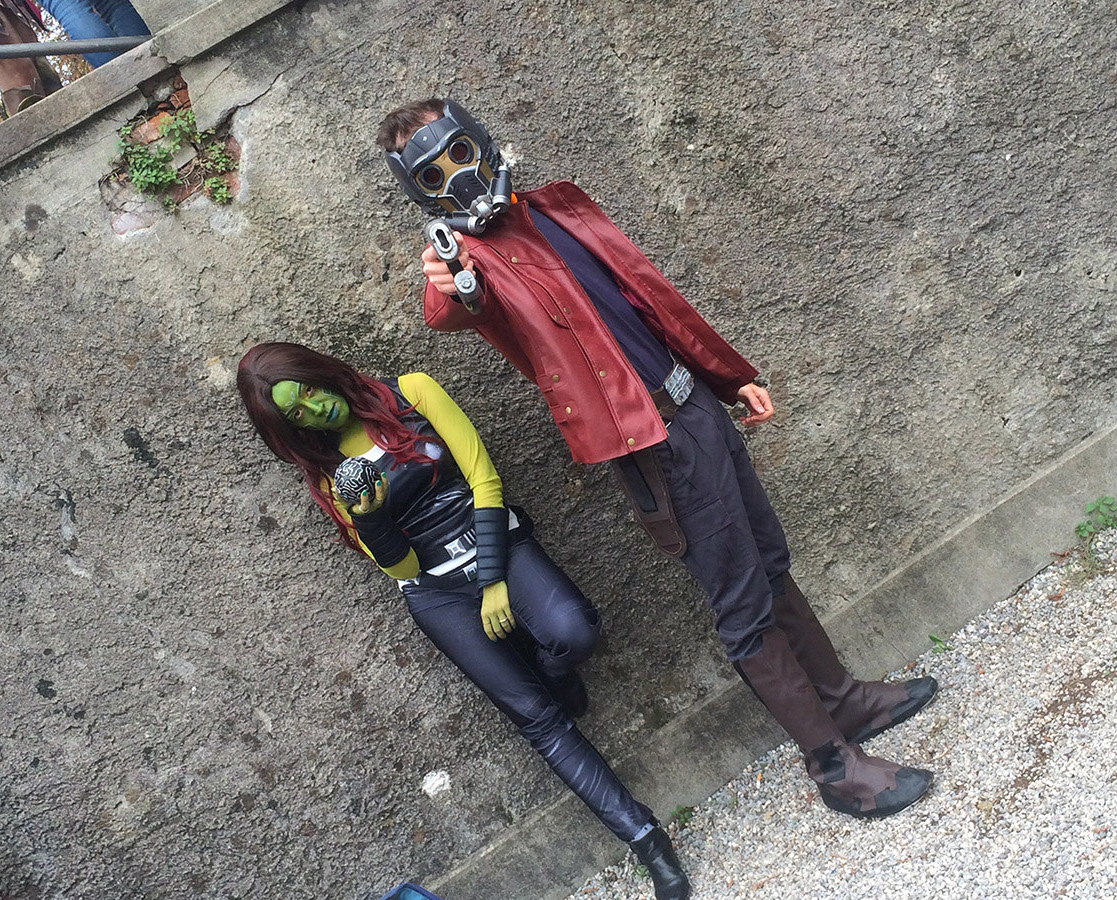 The convention itself was very spread out along the city, with no one central building that encompassed everything. There was no "campus" either, as it was practically a city-wide event. The stores and restaurants that lined some of the pathways decorated their storefronts with displays of comic books and posters, as did the clothing stores with convention-related merchandise.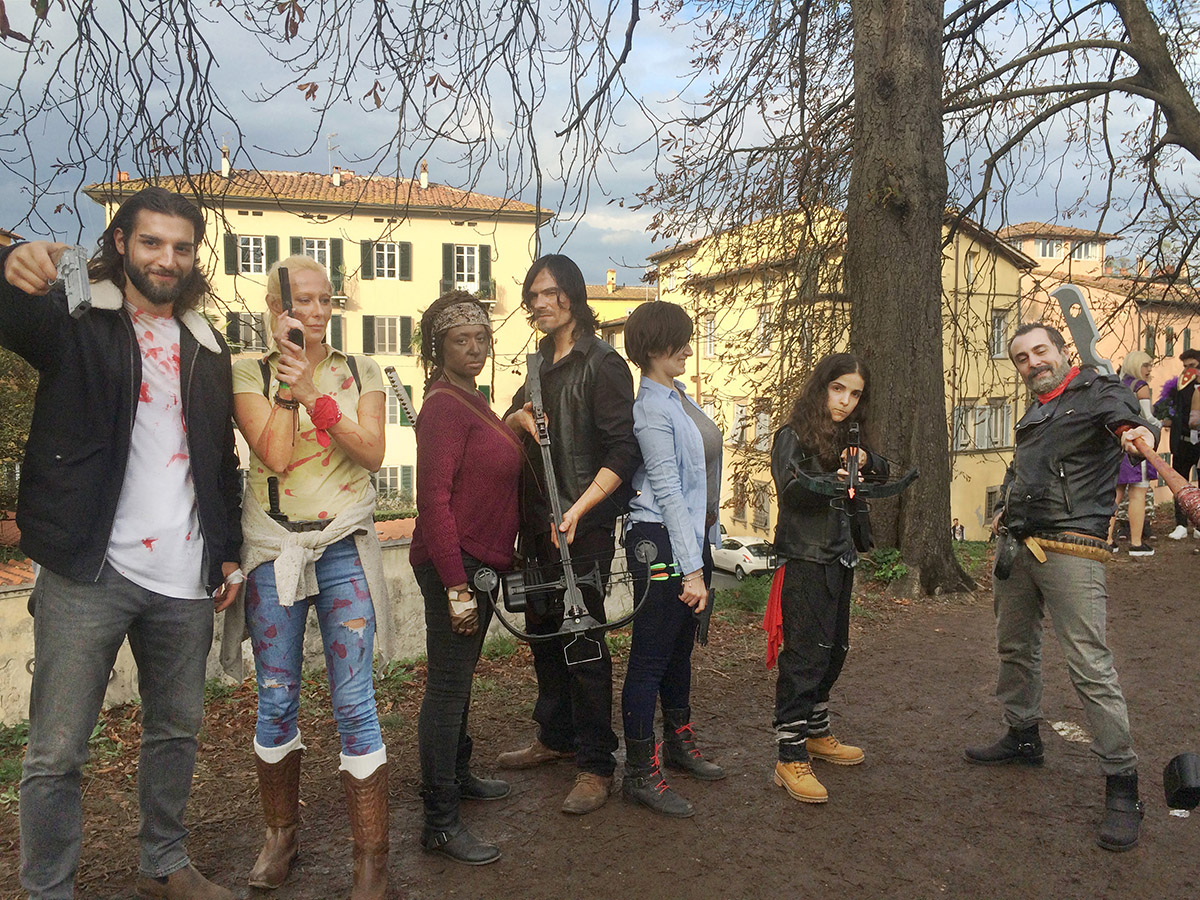 There were plenty of tents and booths lined up to sell merchandise that suits your fancy and caters to your tastes. I saw Funko Pop! Figures and other figurines, tons of clothing articles for both steampunk clothing and other fan-related clothes, and a bunch of other goodies!
The convention was separated into different sections throughout the city. You would find "Japan Town" in one area, and the area for movies in another, some held in the historical buildings of the city. They even had a whole section for the Umbrella Corporation Italian Division (a group of Resident Evil re-enactors), where they had a demonstration done by both people in cosplay (such as Jill Valentine and Rain) and others in zombie make-up.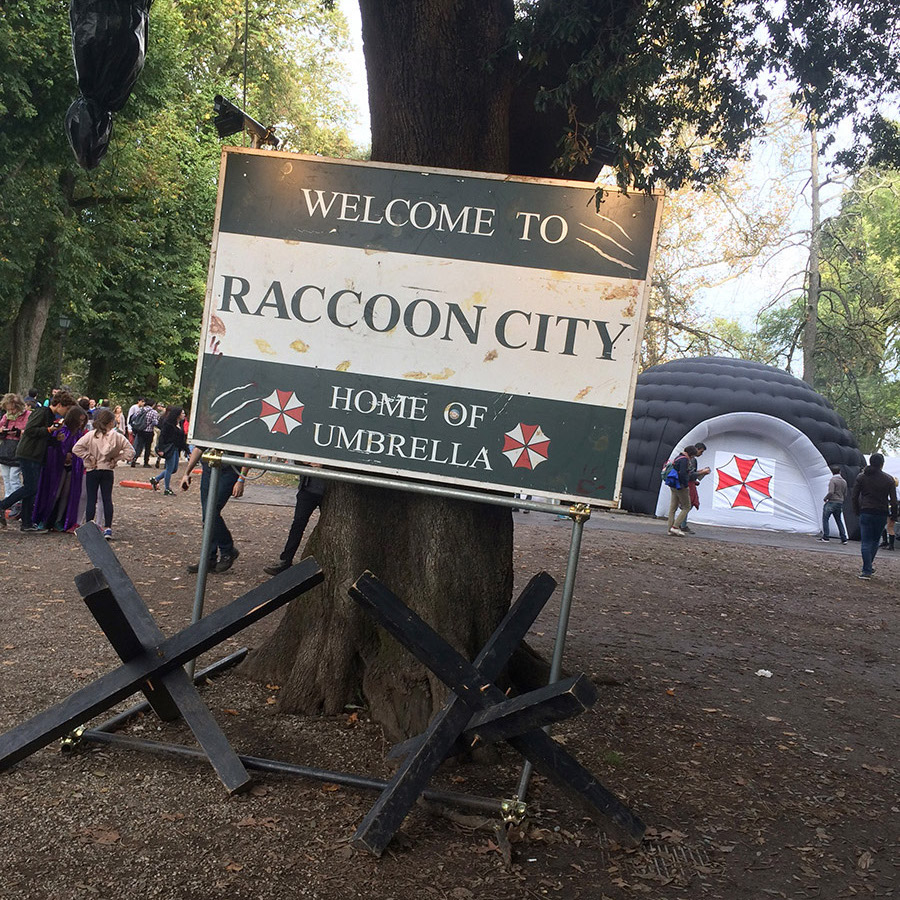 One area of the city dating back to the 1600's was used to showcase historical games, exhibitions, and contests, held all around the walls and fortifications. There were also a few places where there were huge pop-up buildings. One of them was for the new PS4 Spider-Man video game, and another for the Aquaman movie that is soon to come out.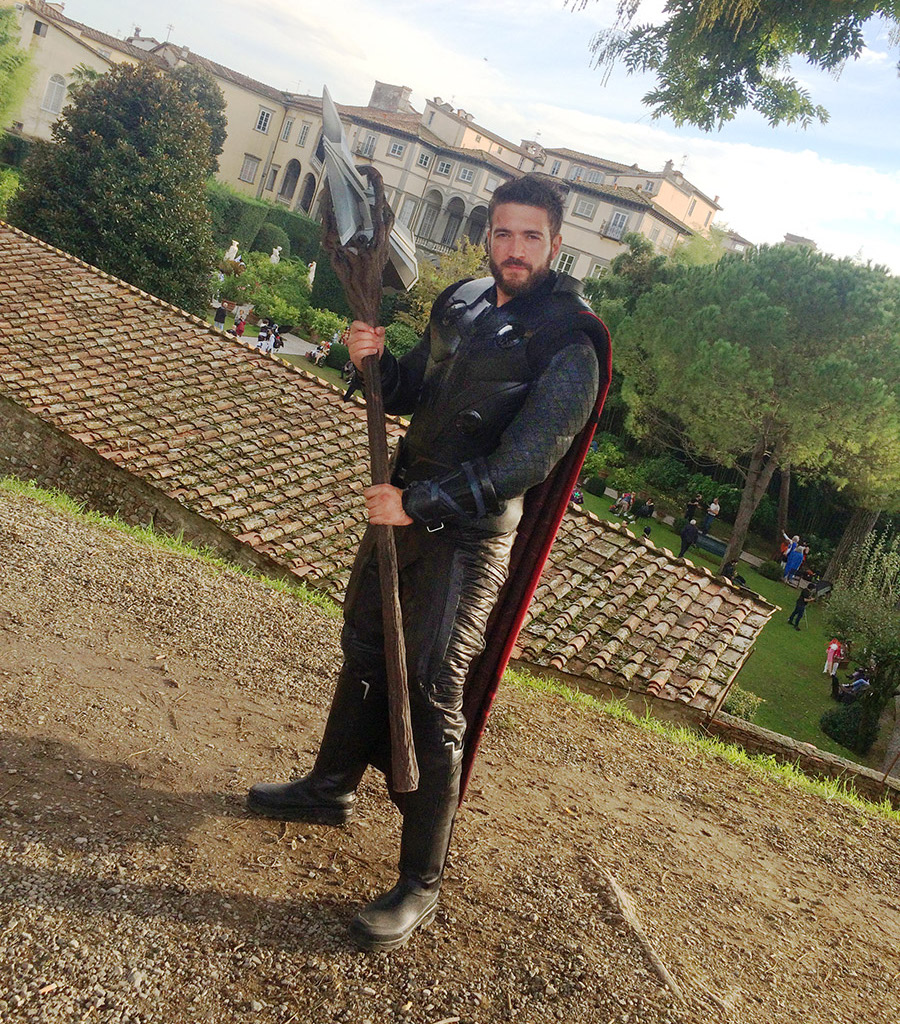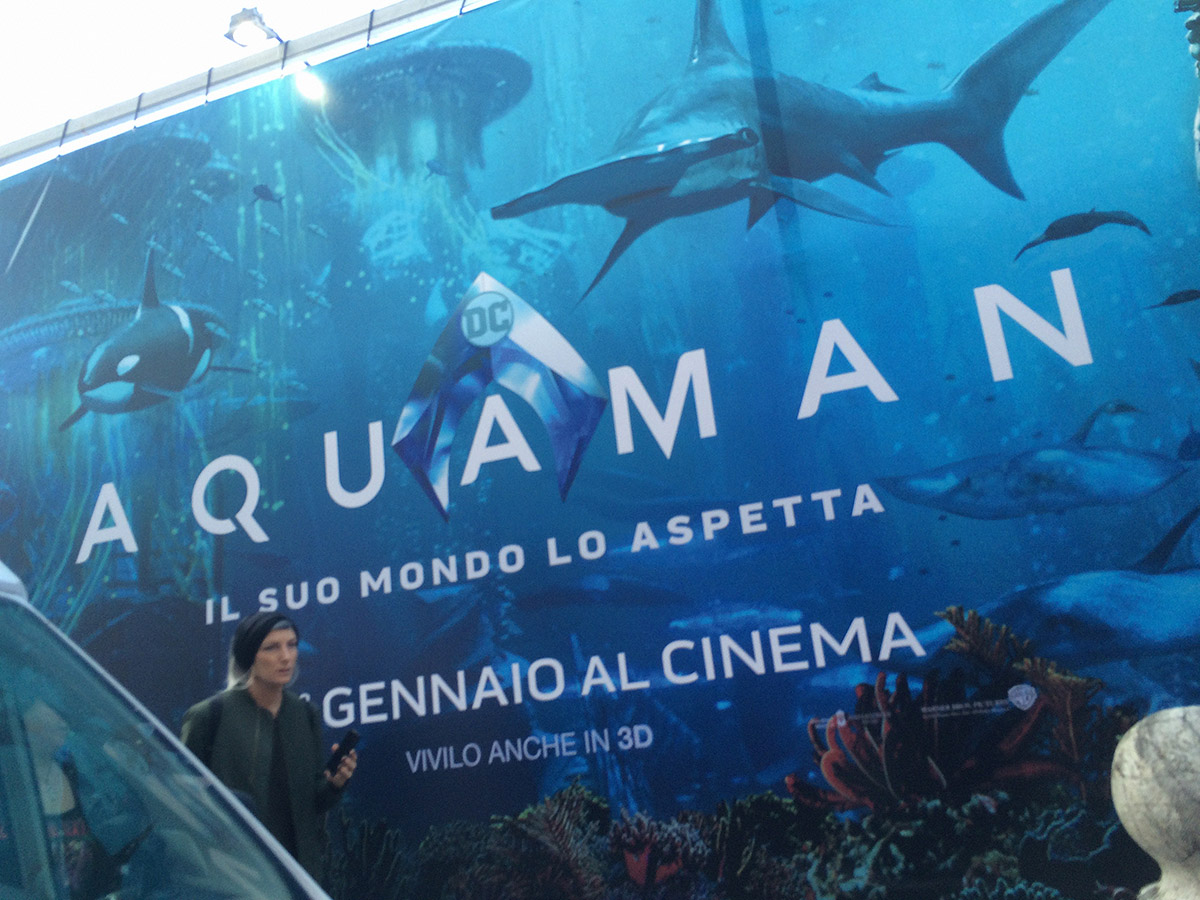 Additionally, there were concerts and live performances, and seminars and lectures related to comics, anime, games, and film. What's more, the people at this convention were just as kind and welcoming as if you were at home! People always enjoy showing off their costumes, and it's almost always allowed to take pictures — just make sure you ask and get consent first, of course!
Amanda Salmoiraghi is currently a freshman fashion design major at Marist College in New York studying abroad in Italy, with an interest in costume design. Movies and Broadway are both primary interests of hers to work on in the future.