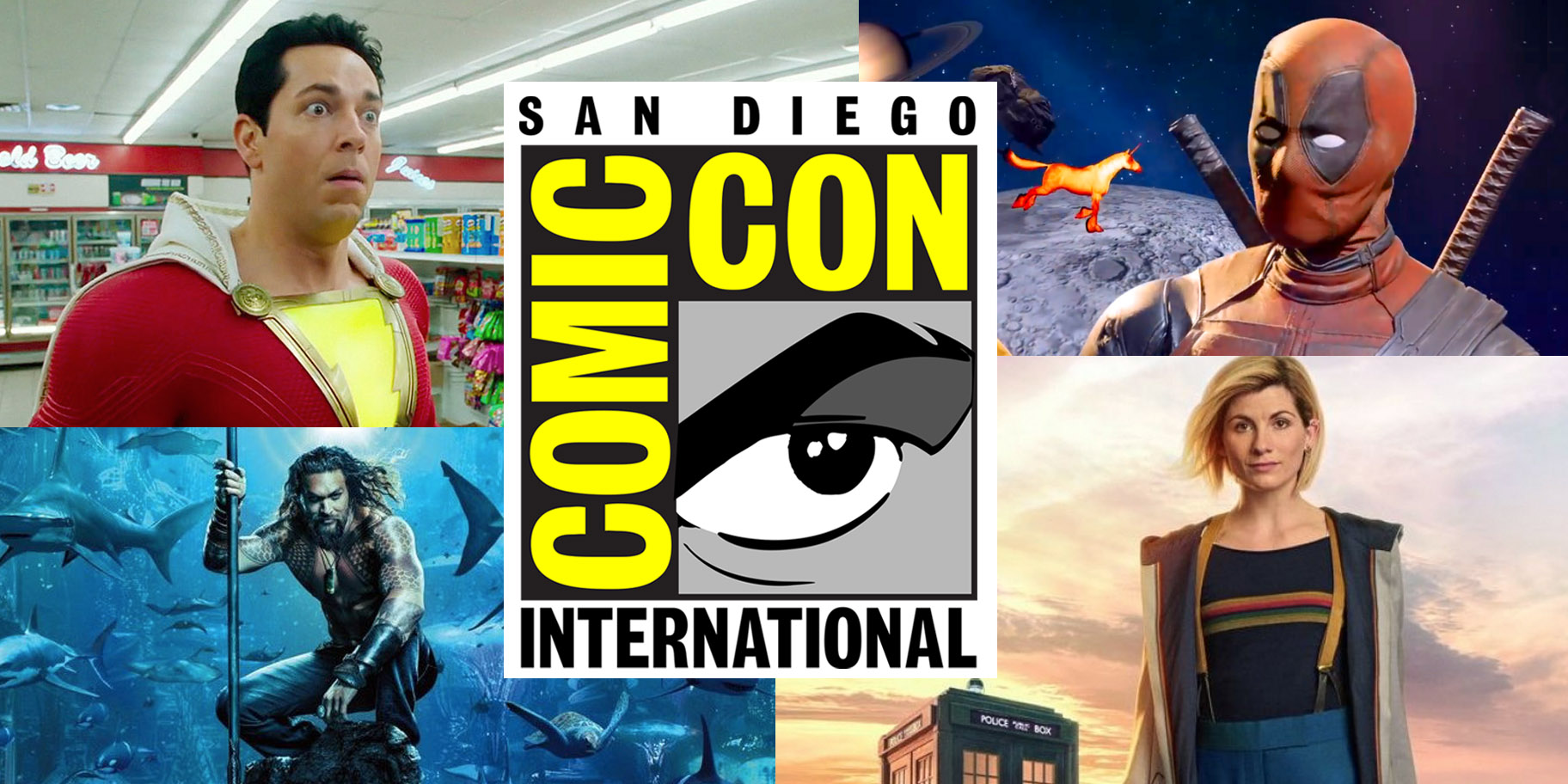 The world's biggest geek culture fest just wrapped in San Diego, once again with too many awesome moments to recount. Highlights included:
A premiere screening of Deadpool 2: The Super Duper Cut, featuring alternate jokes and scenes, as part of a spirited panel with stars Ryan Reynolds, Zazie Beetz, and others taking questions from fans, as well as conversations about diversity and representation. In addition, this soon-to-be-released extended cut was promoted by the ultra bizarre installation of a Deadpool and Chuck E. Cheese-style animatronic animal band singing Dolly Parton's '9 To 5', similar to the new video teaser.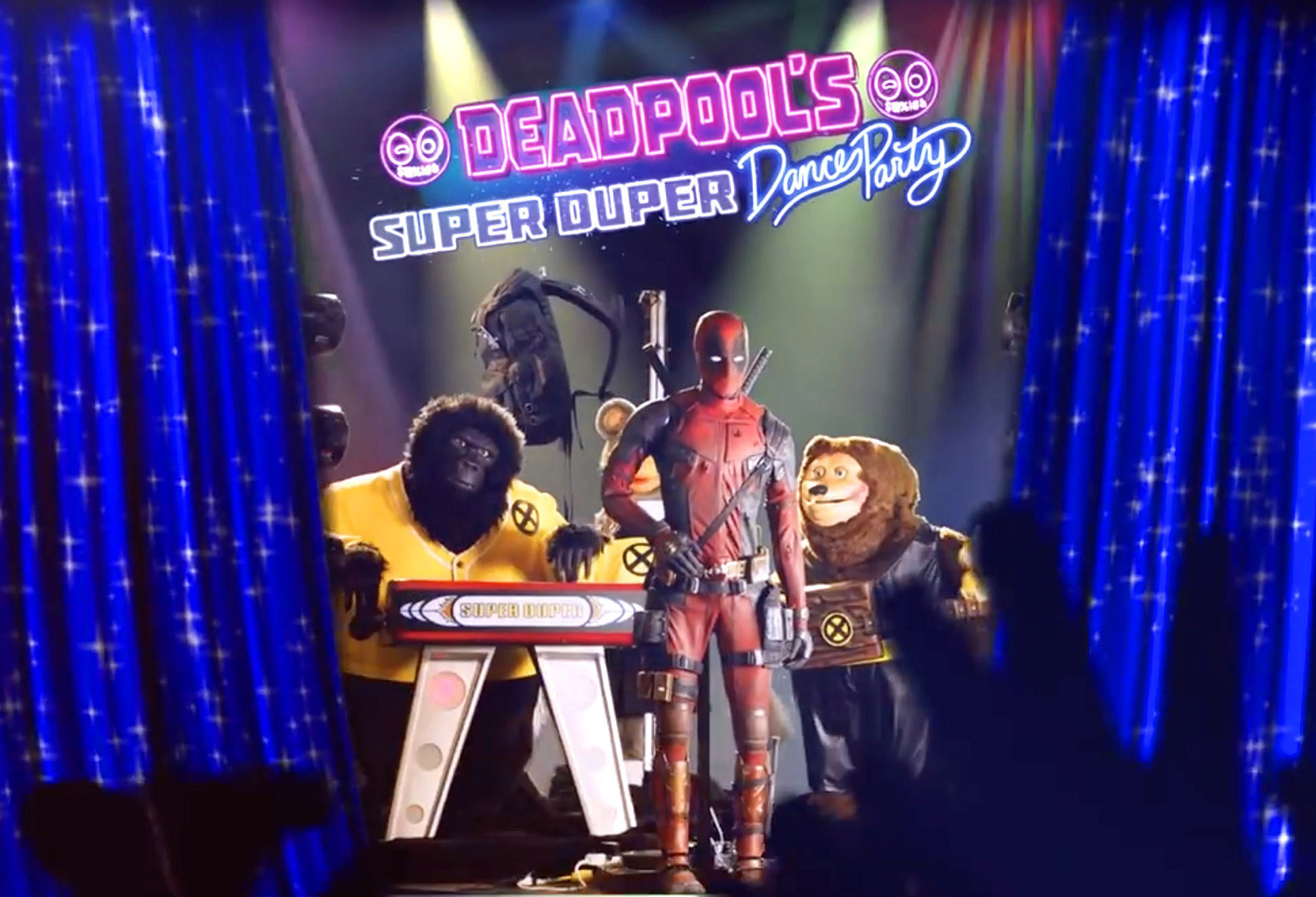 Breaking Bad star Aaron Paul showing off his 5-month-old baby daughter in mini cosplay as Walter White, at the panel marking the 10th anniversary of the acclaimed AMC show.
Even though Marvel Studios was not presenting this year at the Con, they set up a 'Grief Counseling' booth for fans still distraught over the events of Avengers: Infinity War, as part of its promotion for the film's upcoming home video release. In addition to sharing feelings with a fake 'counselor' and free donuts, there were 'Group Hug' photo ops in front of a giant Hulk, with star Paul Bettany surprisingly popping up.
Other notable presentations and appearances came from Aquaman with Jason Momoa, the casts of sequels Wonder Woman 1984, Fantastic Beasts: The Crimes of Grindelwald (with a surprise in-character appearance by Johnny Depp), and The Lego Movie 2: The Second Part, plus Q&A panels on The Walking Dead, Supernatural, Riverdale, Legion, and the upcoming Sons Of Anarchy-related TV drama Mayans MC.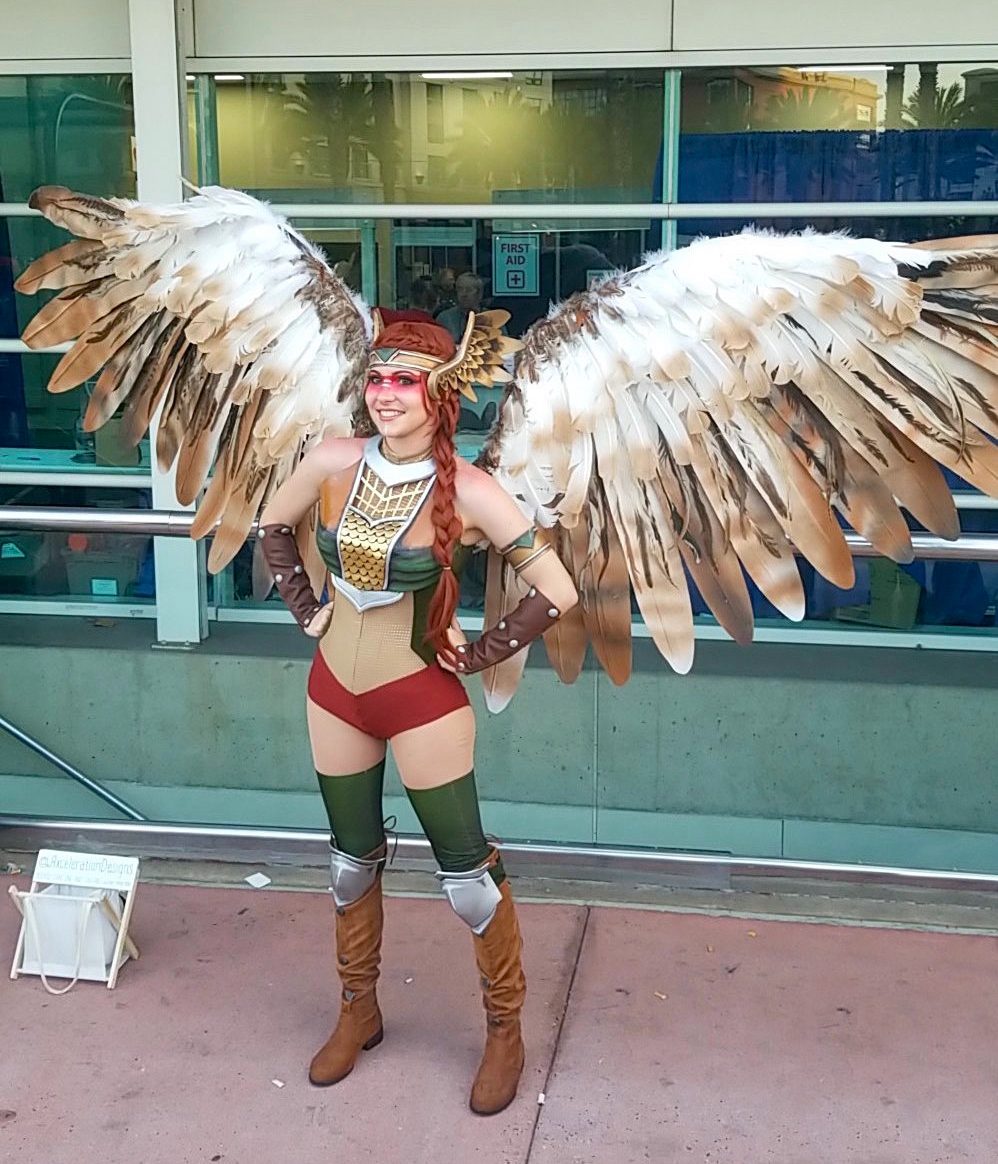 There were also memorable announcements and trailers for DC's Shazam!, Doctor Who Season 11 and its first female Doctor, Godzilla: King Of The Monsters with Stranger Things' Millie Bobbie Brown, and a return of Star Wars: The Clone Wars animated show, a Rugrats relaunch from Nickelodeon, and a reboot for Buffy The Vampire Slayer.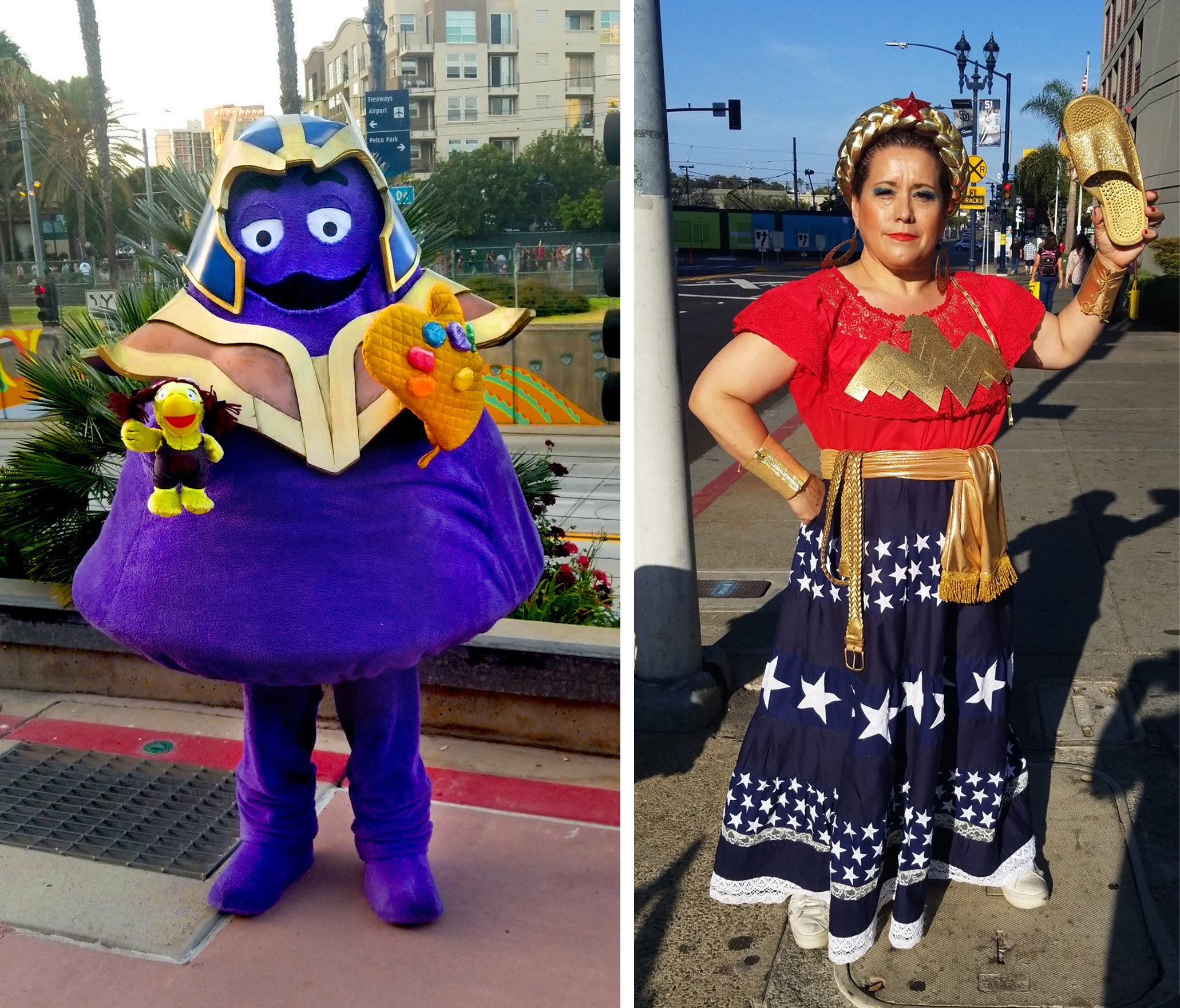 And of course cosplay expectations were surpassed during the four days of festivities and the Cosplay Masquerade, which drew tons of spectators to the Ballroom for the annual face-off of ideas and craftsmanship.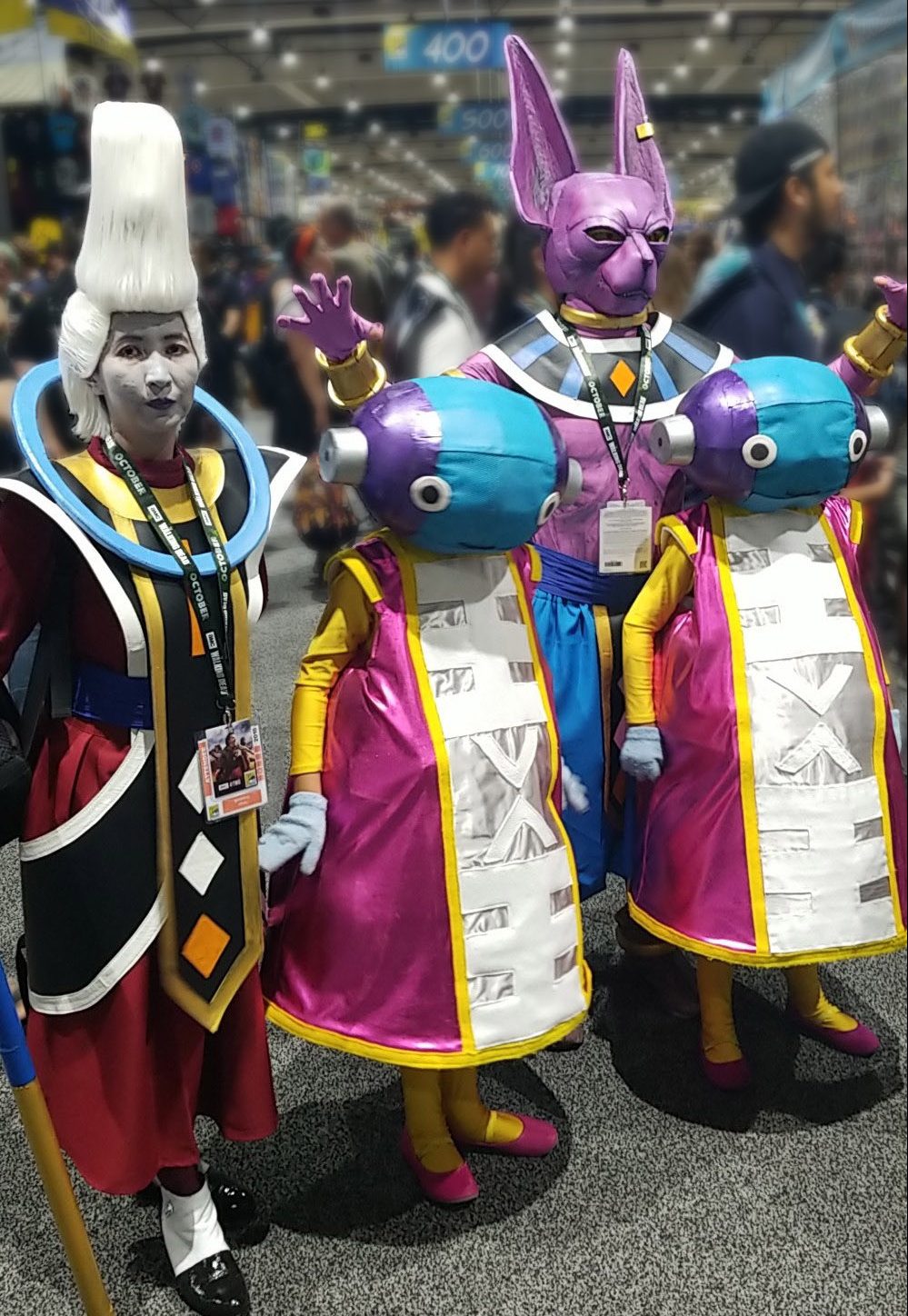 Winners included the Doctor Who/Michael Flatley group mashup Timelord of the Dance as Audience Favorite, Howl's Moving Castle and Bakugou for Best Anime-Inspired Costumes, and Ursula the Sea Witch and Alice for Best Movie-Inspired Costumes. Crouching Prince, Hidden Dragon won Best Presentation, Sarah & Jareth the Goblin King for Best in Show, Big Daddy Delta & Big Sister Eleanor for Judges' Choice, The Grand Apothecary, Putress for Best Re-creation, Princess Vanellope Von Schweetz & Ralph won Most Humorous, and for Most Beautiful, Claire Fraser The Outlander Wedding.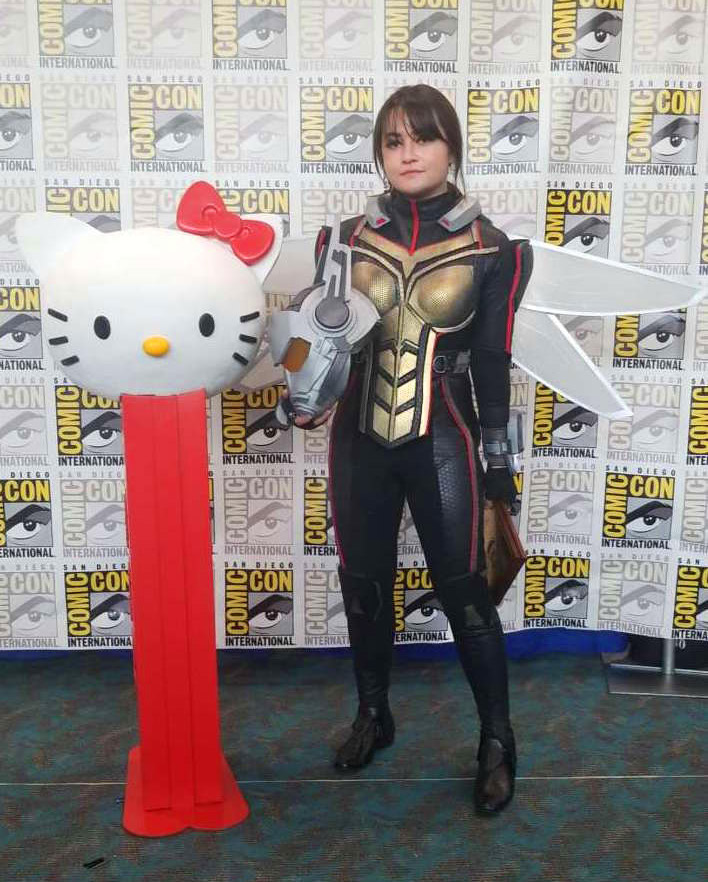 Intermission entertainment came from the Corps Dance Crew, a southern California cosplaying dance troupe that mixes anime and cosplay with hip hop-dance. This very talented group features two dozen top-tier dancers who are as gifted at costume and prop-building as they are at choreography and moves, taking cosplay to another level.