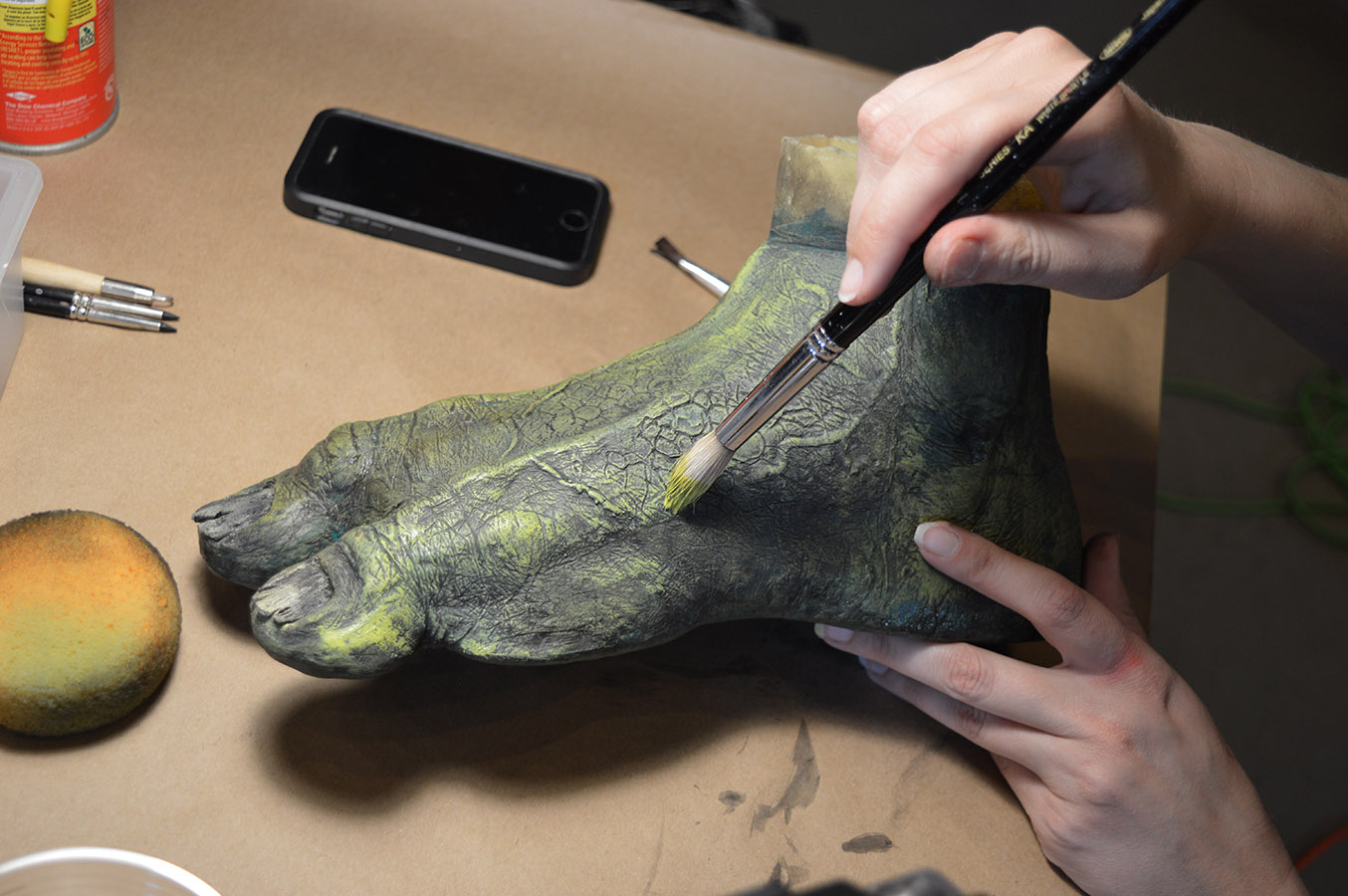 by Egg Sisters Cosplay
As featured in the current issue of Cosplay Culture Magazine, the awesome Egg Sisters show you start to finish how to cast and mold to make the perfect cosplay creature extremities for your projects.
In the first video, they demonstrate methods to make a foot cast with multiple layers of duct tape, sculpting with clay over the cast, then detailing and texturing the clay.
Part 2 shows the process for making a three-part Mold of the Foot, using UltraCal 30 molding material.
In Part 3, the foot is cast with Creature Cast Liquid Rubber, then excess trimmed and sanded down.
And last and but not least, the steps for painting are shown, and Toenails are created from foam.
Materials:
Monster Clay (Monstermakers.com)
Sculpting tools (Ken's tools, loop tool, dental brush, cat brush)
Talcum powder
Reference photos (esp for joints & tendons, & wrinkles & creases)
Duct tape or masking tape
Plastic wrap
Sharpie marker
UltraCal 30 molding material
Creature Cast Liquid Rubber
Curved scissors
Burlap
Petroleum Jelly/Vaseline
99% Alcohol, Turpenoid, Acetone (for mold cleaning)
Mold Straps
Funnel
EVA Foam
Heat Gun
Rubber Cement
Dremel tool
Acrylic paint
Paint brushes & sponges
Get Cosplay Culture issue 42 for the full tutorial.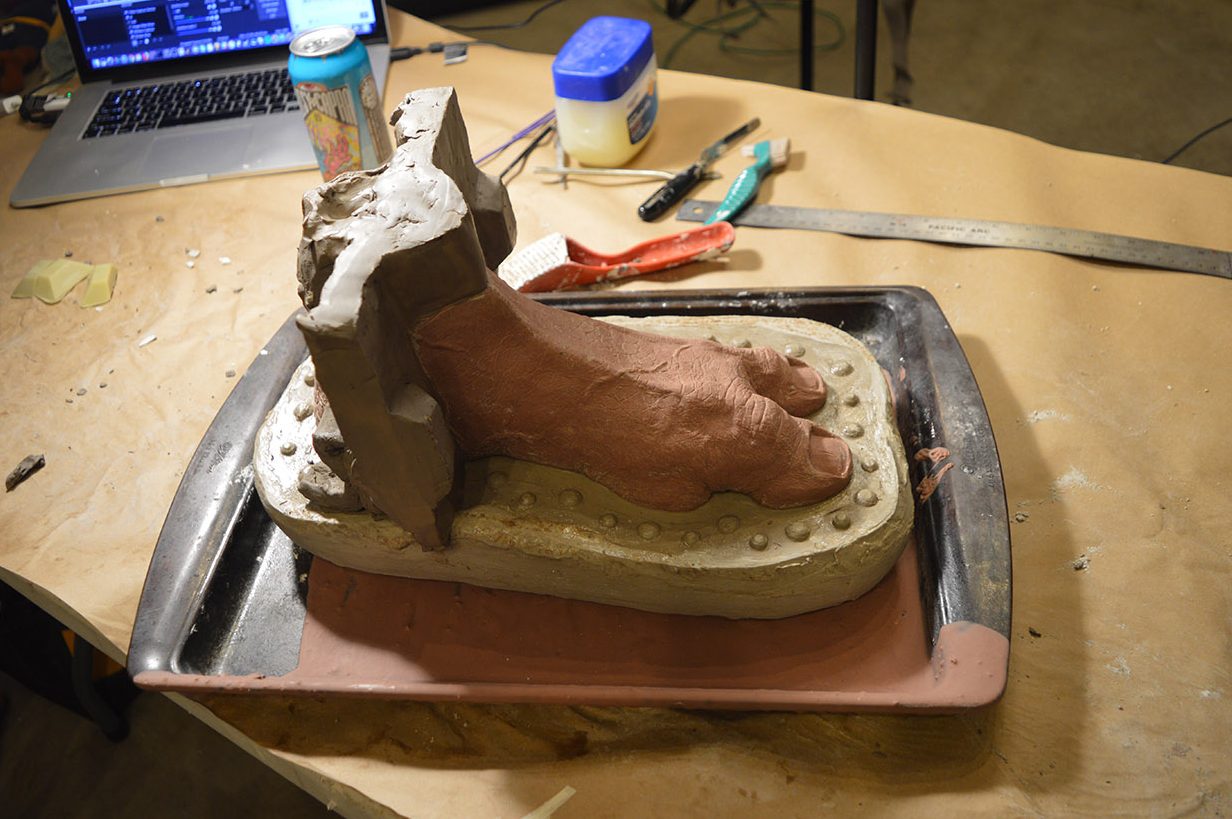 The Egg Sisters are two nerdy siblings who live near Chicago specializing in creature costumes. From Overwatch's Blackhardt, to Amelia and Eileen from Bloodborne, each project is a chance to try new materials and learn new techniques. Find more spectacular and inspirational examples of their work here and here, and videos on their YouTube channel here.
You can also purchase props at eggsisters.bigcartel.com/