photos and text by Paul Boyling
The London Olympia was packed to the brim across the weekend on March 10th and 11th, as Walker Stalker came to the UK. Despite the great cosplay of the living characters from the show – there was an overabundance of Ricks, Negans, Carls, and so forth – the Zombies upstaged everyone.
Companies like Events2Scare, Project Alice FX, ZBrothers FX, and Zombie Business showcased the monumental effort put into the make up, prosthetics, and costumes, all of which were astounding. Whether they were dressed up as police officers, hillbillies or even elderly retirees, all of those involved were truly committed and immersed in their roles; slowly shuffling around the convention with the trademark hissing, squealing, roaring, and biting, preying on unsuspecting fans and guests alike.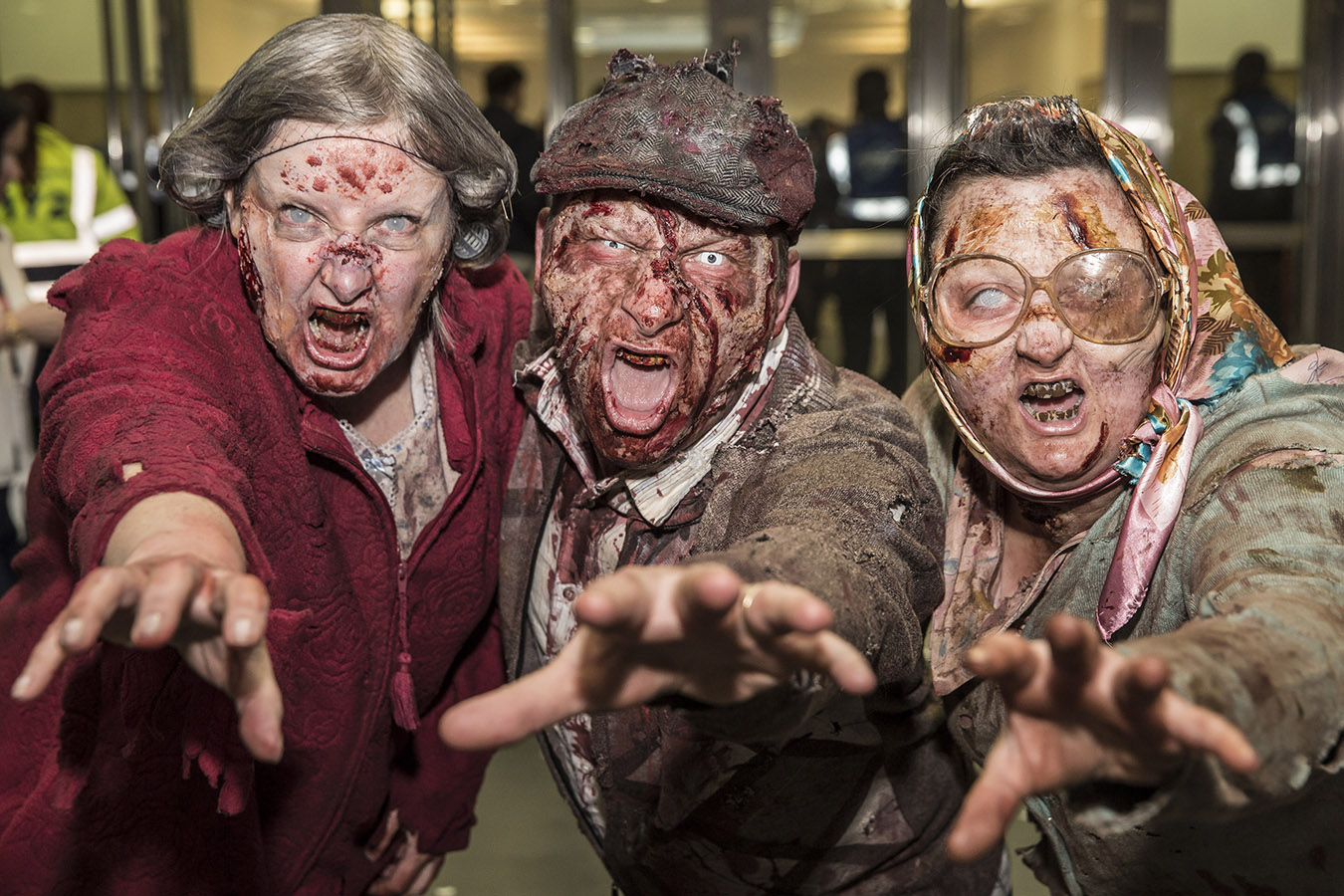 Michael Traynor (Nicholas) was the guest judge of the Cosplay Contest, the winners of which were split into two categories: Best Hero Cosplay and Best Villain Cosplay. Onei Cosplay won Best Hero as Rick, accompanied with the severed head of fan-favourite zombie, Winslow.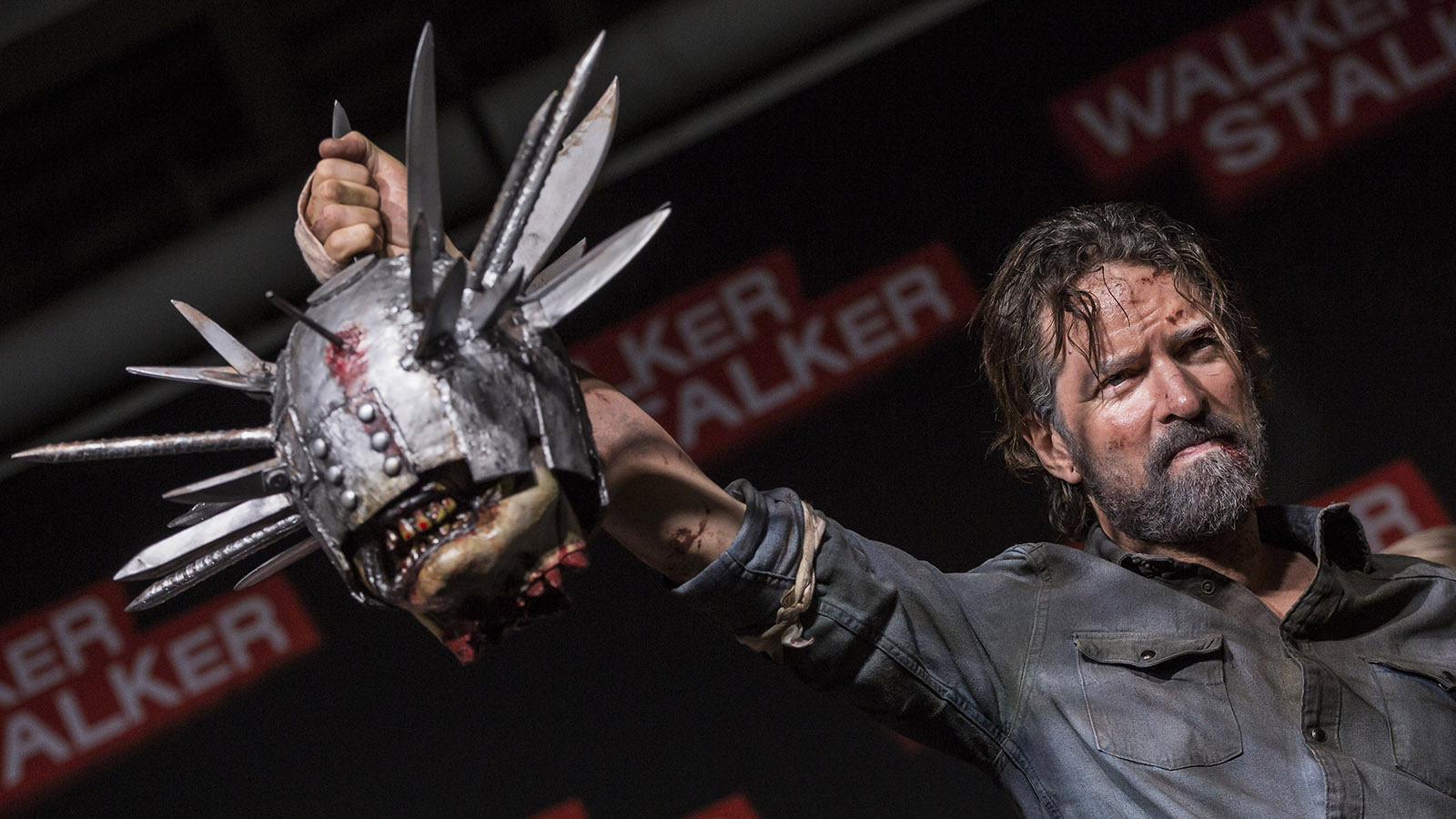 Bourne2Negan won Best Villain as Negan, complete with Lucille the barbed-wire baseball bat and shouting "Hot Diggity Dog!" without hesitation.
Certain guests during this weekend were more impossible to get to; Jeffery Dean Morgan (Negan), Norman Reedus (Daryl), and Chandler Riggs (Carl) were the most popular for signings and pre-booked photo-ops. Queues for them all were in the hundreds, stretching as far as the eye could see. Riggs received an "In-Memorium" panel for his recently slain character, where he himself and other cast members – including Sarah Wayne Callies (Lori) and Danai Gurira (Michonne) – discussed the impact of his character on the show, as well as the fond memories from the first season to the current one, and how it has affected him growing up on the set alongside the character.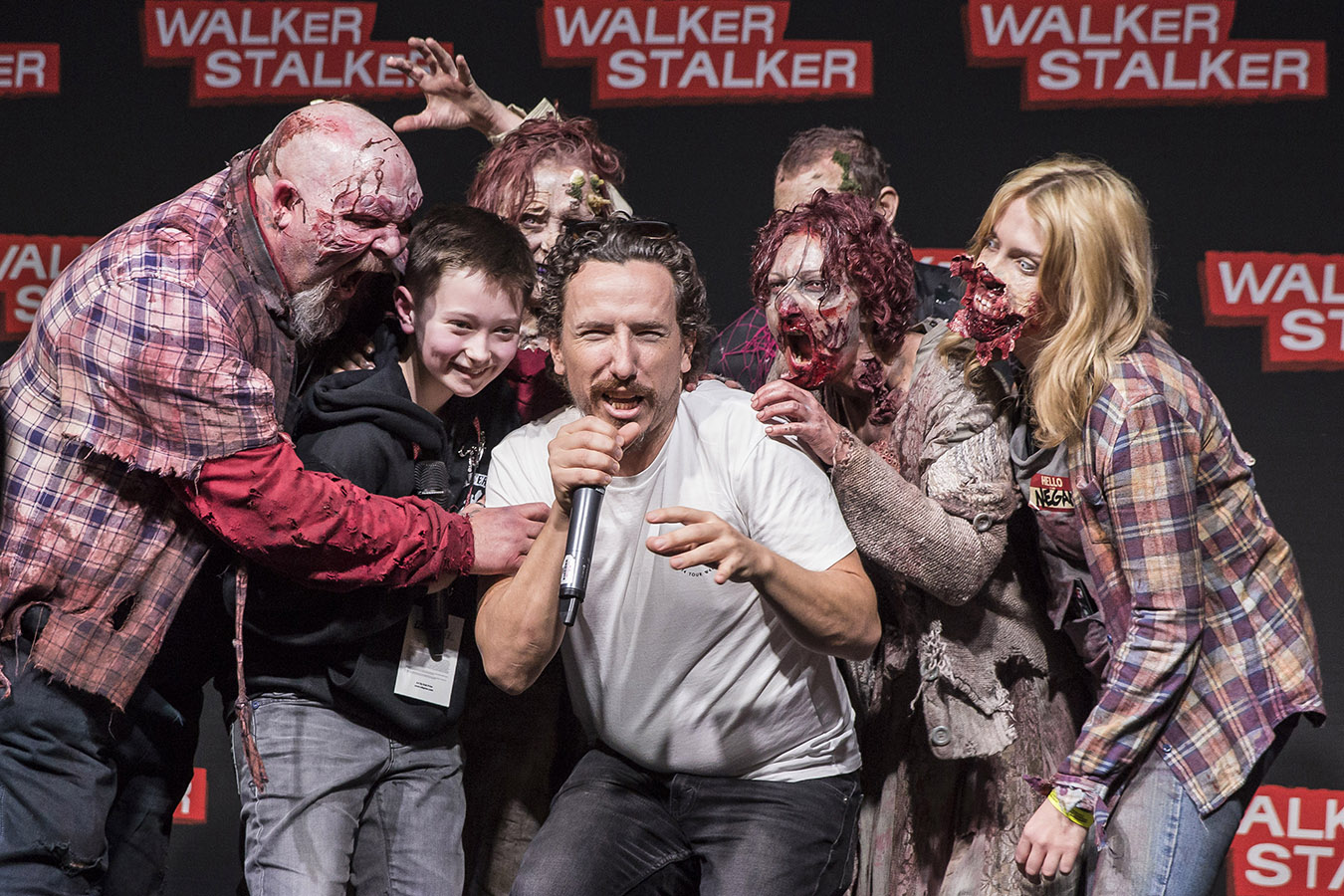 However, the best panel by far had to go to Michael Rooker (Merle), who took an improvised turn during his Q&A when he suddenly darted into the crowd to speak directly with fans, lightly jogging as he switched between the two audience microphones on each side of the auditorium, much to the audience's shock and amusement. Katelyn Nacon (Enid) as well as Caitlyn Vanbeck (X-Factor finalist) both performed musical sets during the convention.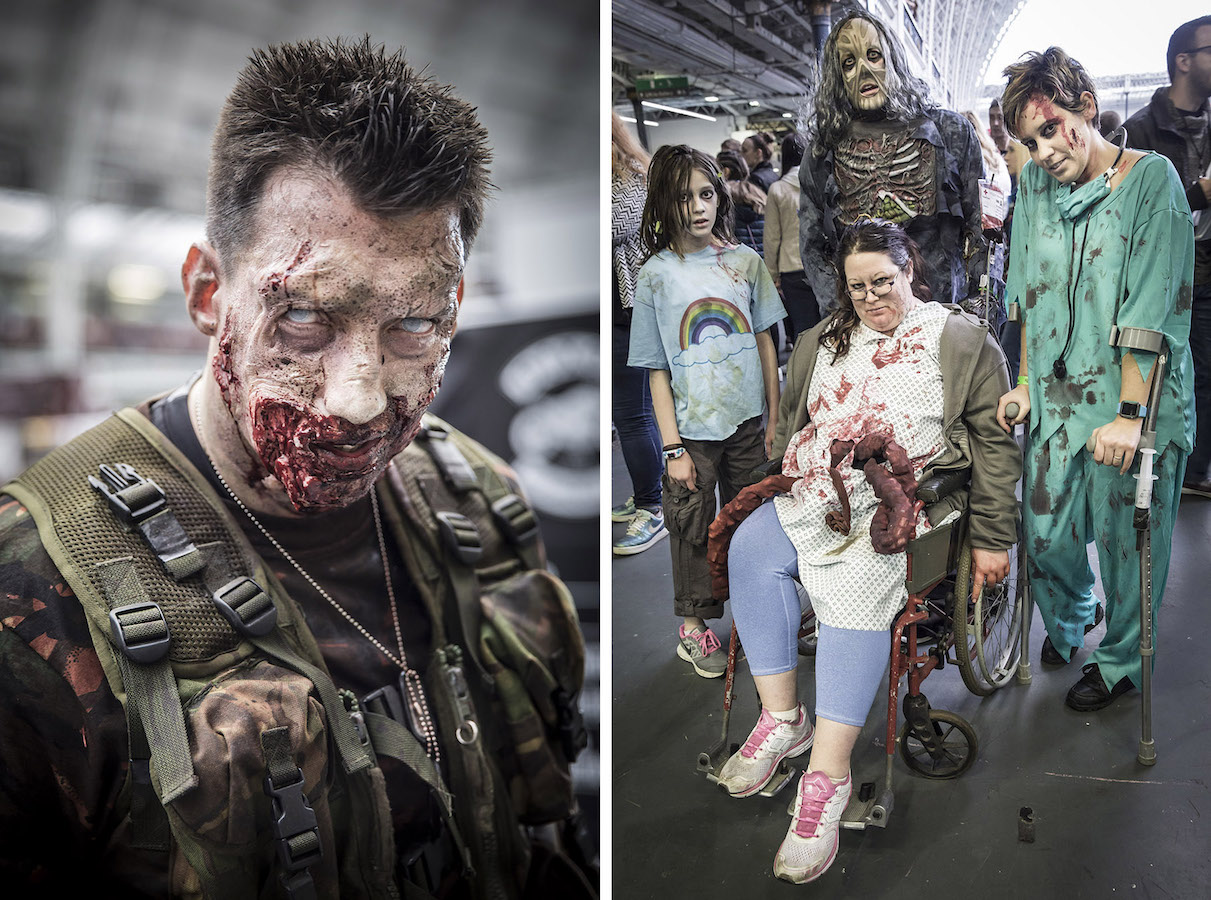 Non-Walking Dead guests included Bruce Campbell (Ash vs Evil Dead); Ron Perlman, Tommy Flanagan and Ryan Hurst (Sons of Anarchy); Eliza Taylor, Richard Harmon and Sachin Sahel (The 100), as well as Henry Ian Cusick (Lost, The 100).