by Rich Kirby
Something about Attack on Titan inspires Survey Corps group cosplay; perhaps it's the opportunity to do that crouching "ninja run" up and down the corridors. But whatever the reason, since the story debuted in Bessatsu Shōnen Magazine in 2009, cosplayers have been attending conventions with friends en masse in tight white trousers, natty brown jackets, and wielding those cool blades — which, Hajime Isayama's manga series informs us, are made of "Ultrahard Steel".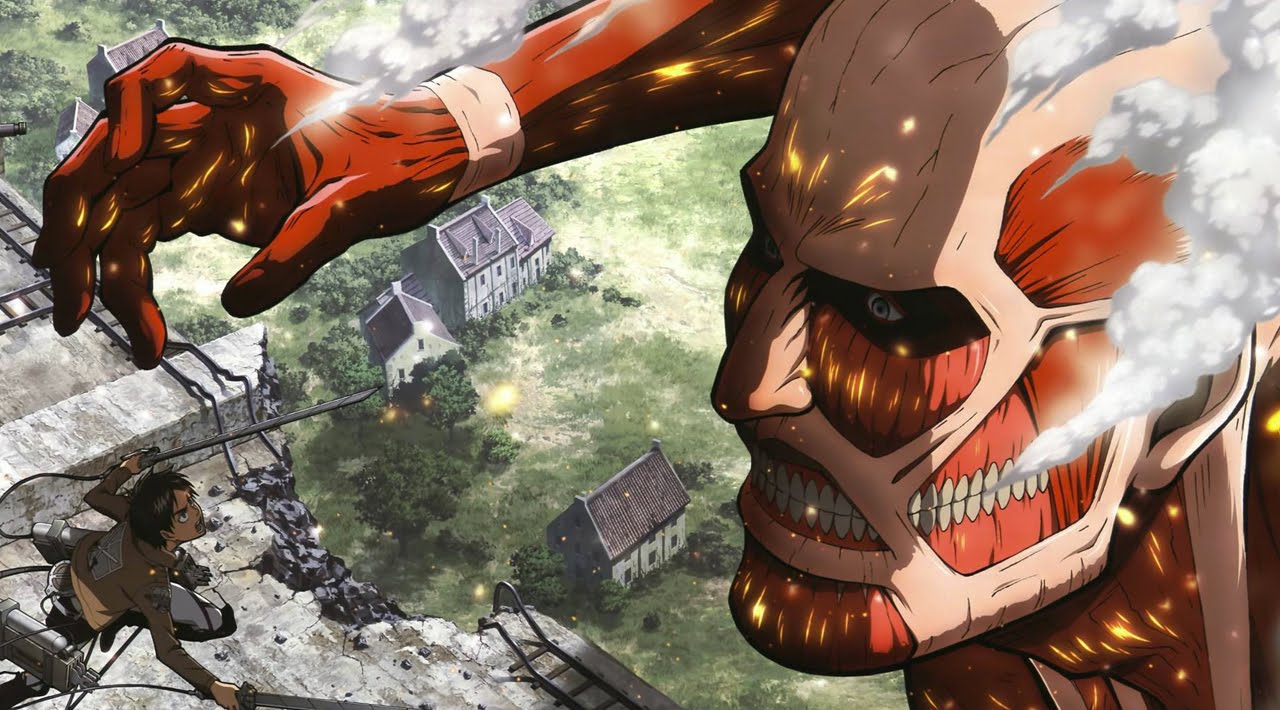 Some cosplayers will spring for an off-the-rack edition of the Survey Corps uniform – and there are surely no shortage of those. Online haberdashers have turned AoT costuming into a cottage industry. What you can't obtain easily or inexpensively is a cosplay version of the Survey Corps' distinctive rappelling equipment, the so-called Three-Dimensional Maneuvering Gear, or 3DMG, which allow our heroes to zip up, down, and sideways like a cadre of steampunk Spider-Men.
Cosplaying the series is high on the list of just about any cosplay group, as it's easy to fall in love with the characters and their uniforms. But as any AoT fan will warn you, don't fall too deeply — the series has a cruel habit of killing off your faves, horribly, and often.
One of everyone's faves who's so far managed to avoid a short trip down the long digestive tract of one of those monstrous titans is special forces Captain Levi Ackerman. Portrayed here by cosplay chameleon and crossplay artiste Steff von Schweetz, Ackerman is touted in the series as "humanity's finest soldier" — and something of a loose cannon.
If you think villains always have the best outfits, you haven't seen Attack on Titan. The bad guys are frightfully big, naked, and occasionally skin-less. Makeup artist and cosplayer Alyson Tabbitha is remarkably effective as a skinless one here, and she shows you how you can be as well, in the video below.
Why all the renewed love here for those titans and the soldiers who want to wipe them out? Attack on Titan 2, the video game, has just been released by Koei Tecmo for Nintendo Switch, PlayStation 4, and PlayStation Vita, Xbox One, and Microsoft Windows. It is all that AoT fans will have to work with in the way of anything new until the third season of the anime drops in Japan this summer.
Links
Jin and Friends – https://www.facebook.com/Jin.behindinfinity
Photographer Erving Go – https://huzafan.deviantart.com/
Tsubasa Cosplay – https://www.facebook.com/TsubasaCosplayer
Luffy – https://www.facebook.com/luffy0501/
Photographer jasonhk1225 – https://www.facebook.com/jasonhk1225
Yuki Godbless – https://www.facebook.com/YukiGodblessCosplayer/
Steff von Schweetz – https://www.patreon.com/SteffVonSchweetz
Alyson Tabbitha – https://www.facebook.com/AlysonTabbithaOfficial
Photographer Madison Kate – https://www.facebook.com/MadisonKatePage