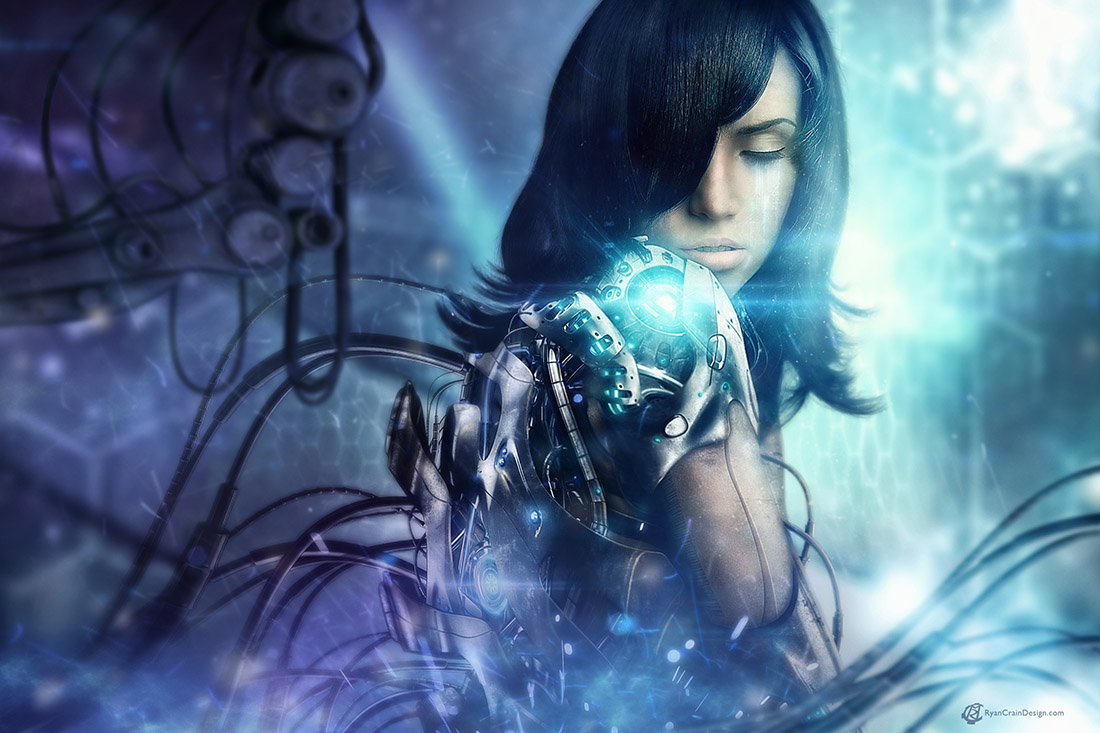 text and images by Ryan Crain
original photos by Mark Edwards

My name is Ryan and I am a 37-year-old Art Director in the entertainment industry and the owner of Ryan Crain Design, LLC. My love of art, movies, pop culture, and all things nerdy began at a young age. Being a child of the 80s, I grew up in the golden age of Pop Culture with Star Wars, Terminator, Aliens, G.I. Joe, He-Man, and Transformers, just to name a few. All of these amazing visual designs really touched me and made me want to create fantastic imagery and mind-blowing graphics when I grew up.
Besides Star Wars (my first love), nothing changed my life more than my dad taking me to see Predator one Sunday afternoon when I was ten. I went in a boy and came out a man! That movie along with Robocop and Star Wars made me want to pursue a career in advertising and entertainment. I have always been drawn to movie poster art ("Key Art") and the amazing visuals that adorned the one-sheets of the past. Growing up a huge Drew Struzan fan and admiring his work from such famous films as Star Wars, Indiana Jones, Back to the Future, The Thing etc., inspired me to want to create imagery like that.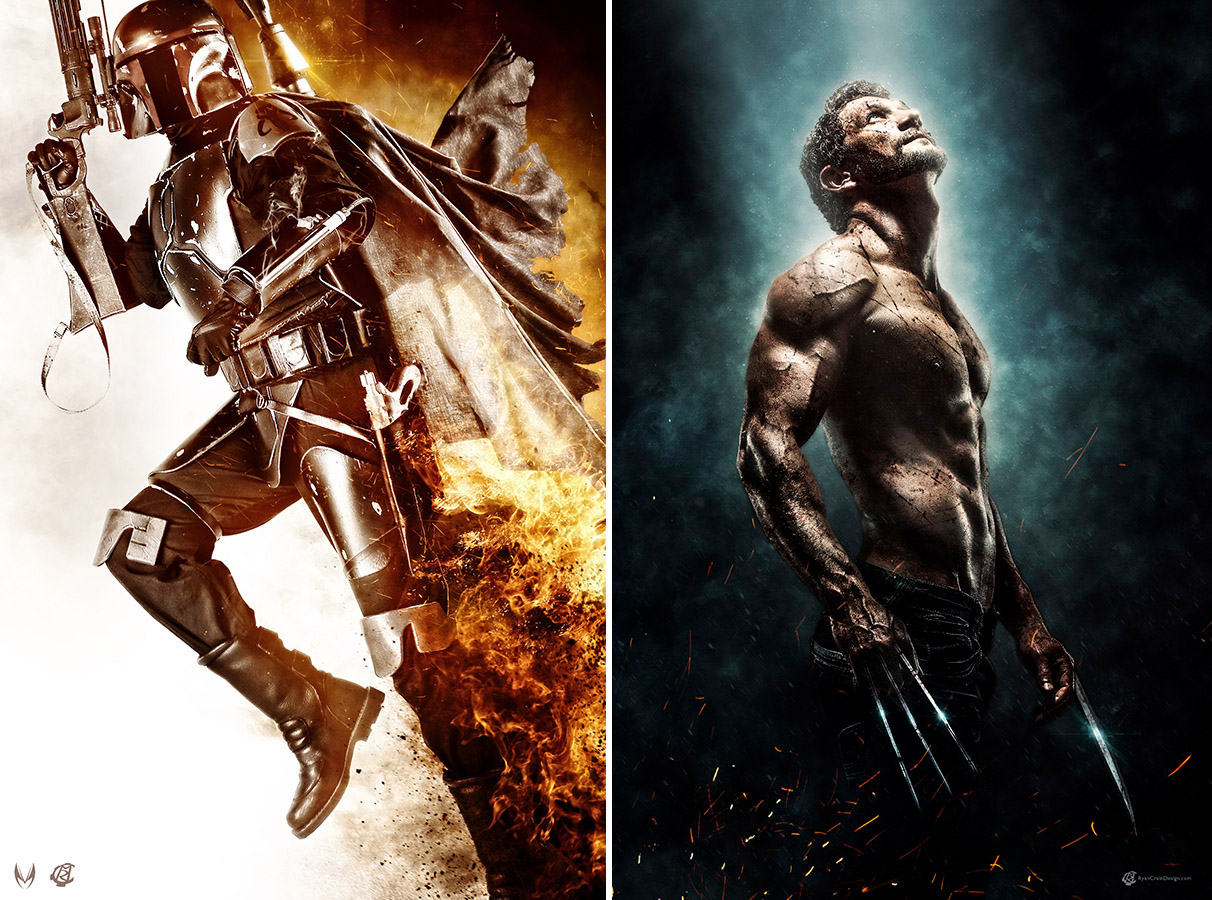 Besides Drew Struzan inspiring me, I have been lucky enough to have an amazing mentor named Tomasz Opasinski, or Yoda as I call him. If you don't know of his work, I would invite you to Google him and check out some of his mind-blowing images. He has been a real source of inspiration for my art and has generously guided me through the years. Being able to do what I love and get paid for it is truly a dream come true! My friends make a lot more money and work fewer hours than I do, but I'm doing something I absolutely love. It sounds cheesy but when you do what you love, you will never work a day in your life. I truly believe that and still to this day when I'm working on a poster I think to myself, "I can't believe I'm doing this for real!"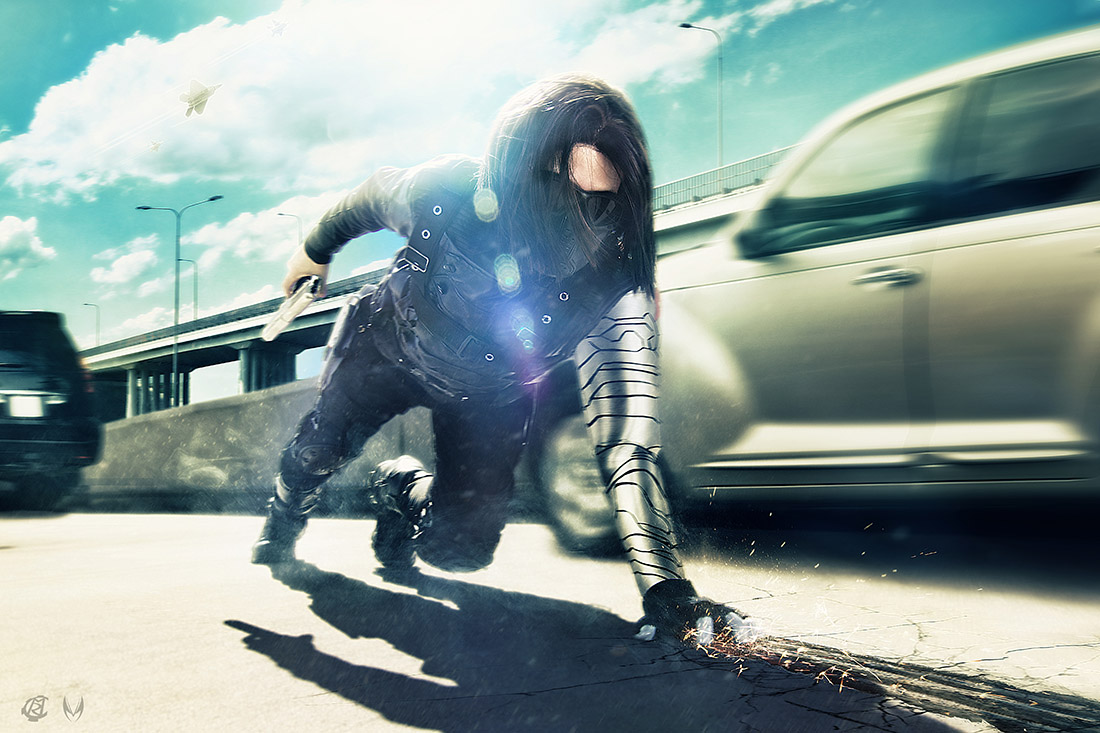 I do have traditional painting and drawing skills along with two degrees in art from Arizona State University and The Art Institute but my career really changed when I dove headfirst into Photoshop. I have since dedicated my life to that program and challenged myself to become an expert with its tools and workflow. Right out of school I went into advertising and have remained in the field ever since, although in the past year I have been working more and more in the entertainment sector, working on Key Art for 20+ movies and television shows including Silicon Valley, Whalburgers, HBO VICE, Face Off, Almost Human, and many more.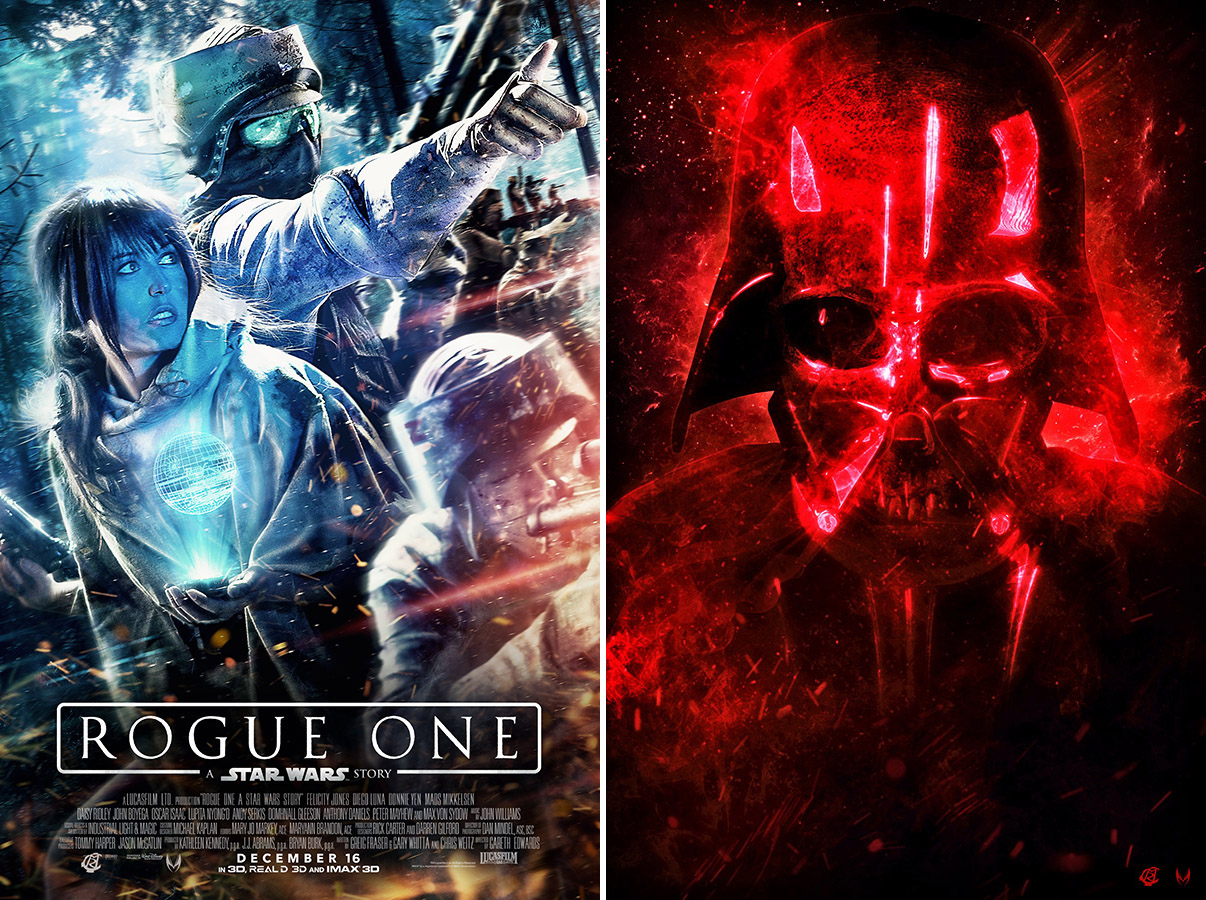 All of my fandom and cosplay work started with me taking pictures with my cell phone of toys and statues I had at home and turning them into movie posters. My main goal for this was practice, to perfect my skills so that the viewer couldn't tell that they weren't photos of real people in costumes or from real films. Once I ran out of toys to photograph I turned my attention to this new genre I found called Cosplay. This was a completely new world to me; I had never even been to a comic con before. I began researching more and more about this pop culture phenomenon and just fell in love with the passion, creativity, and talent of the people involved in this hobby.
I would find people with amazing costumes online and I would start using those images for reference material to hone my Photoshop and creative thinking skills. After just a few months of this activity I was hooked and I wanted to partake in the fun! I saved up my money and I invested in a movie quality Star Wars Scout Trooper costume and joined the local branch of the 501st Legion. From there came the parties, events, and comic cons, especially my wife and I's yearly pilgrimage to San Diego for the mother of all cons!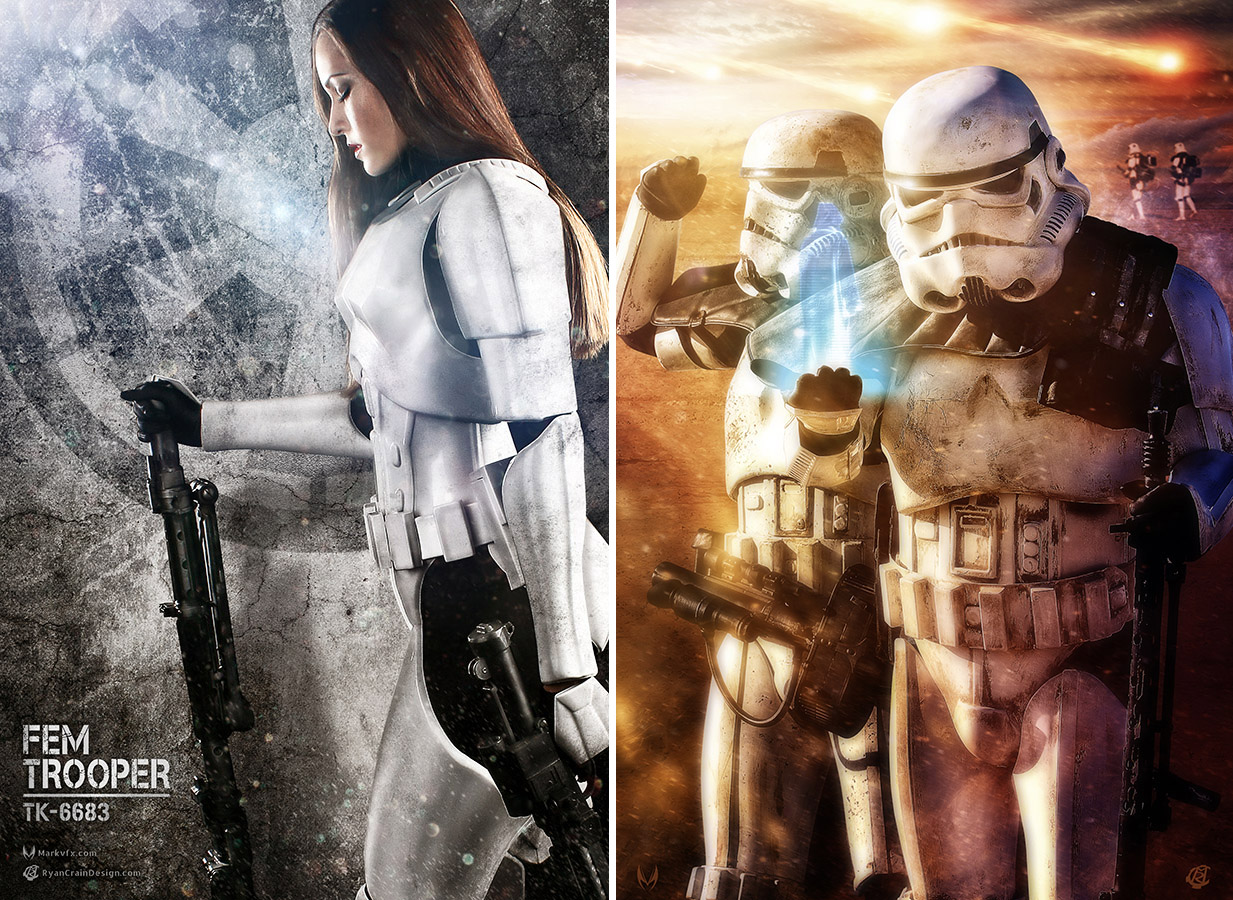 From there I began networking with different cosplayers and photographers who wanted to work with me to create some amazing imagery. In December of 2013 I ran across some great photos from a photographer named Mark Edwards. I reached out to him on Facebook and asked if he would give me a shot editing one of his photos. He was kind enough to oblige and sent me some Sand Trooper pictures. With his amazing pictures and my creative vision a fast friendship was born and we haven't looked back since. Either I would have an idea for an image or he would have access to an amazing cosplayer and would send me some inspirational images to get my creative juices flowing. Mark also hails from the entertainment industry, so he and I hold ourselves to an extremely high standard. We want to work with the best in the business—people who have the same high standards in their costumes and craft as we do—because we know that passion, quality, and love will show through in the final piece of art. Together over the years we have created countless masterpieces and have even formed a partnership called MERC CREATIVE to promote our services as a team and to sell prints of our work.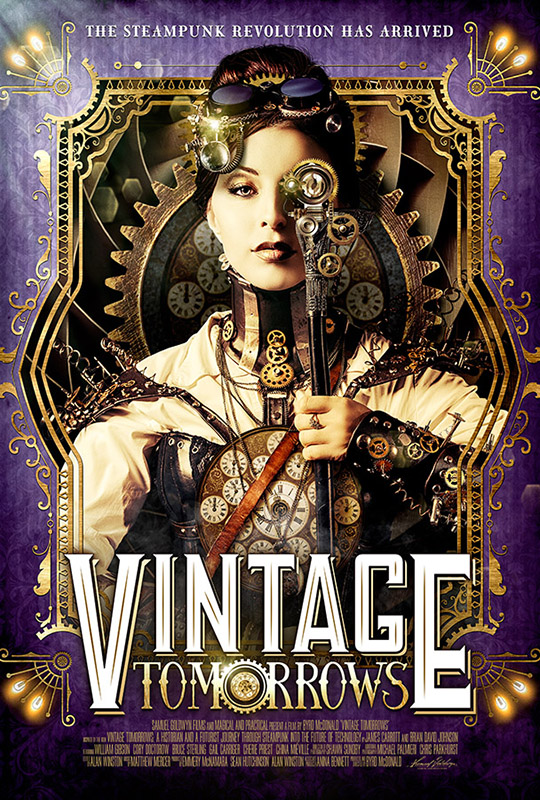 This journey into the make-believe fantasy world of cosplay has taken me on some great adventures in a relatively short amount of time. I have been lucky enough to work with some of the most talented cosplayers and photographers (like Justin Novak and SGH PhotoArt) from around the world and I have enjoyed every moment of it. I look forward to creating more amazing imagery and seeing where this love of art and cosplay will take me and my craft in the future. At the core of every artist is the desire to have their work seen and admired from people around the world, so if you like my art, I'd like to invite you to please follow Ryan Crain Design on Facebook @RyanCrainDesignArtist and Instagram @ryancraindesign and take this journey with me.