by Bill Waytowich
images courtesy Universal Studios
Universal Pictures was founded by Carl Laemmle in 1912. After merging with several other film companies in Fort Lee, NJ, the company moved to New York City. Laemmle was an early pioneer in American filmmaking. He produced over 400 films and eventually expanded into film distribution. His son Carl Laemmle, Jr. eventually took over at Universal and created a successful niche for the studio, beginning a series of horror films from 1923 to 1960, called Universal Monsters. The series began with The Hunchback of Notre Dame and The Phantom of the Opera, both silent films starring Lon Chaney. A few years later, Universal Pictures had three go-to leading actors for what would become a classic monster period: Bela Lugosi, Boris Karloff, and Lon Chaney, Jr., who starred in horror movies such as Dracula, Frankenstein and The Wolf Man. Read on for interesting information about the actors' makeup and details about the costumes worn in their day.
Bela Lugosi—Dracula (1931)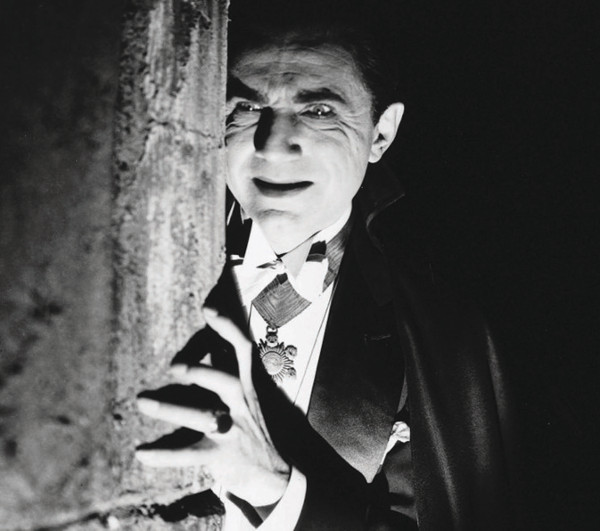 Who can forget the slicked hair, clean-shaven and handsome face, burning eyes, and regal manner that became ingrained in our imaginations forever? Bela Lugosi was a shoo-in to be Dracula. He was Hungarian but lived in Romania in an area where Vlad the Impaler ruled his evil and bloody empire in the mid-15th century.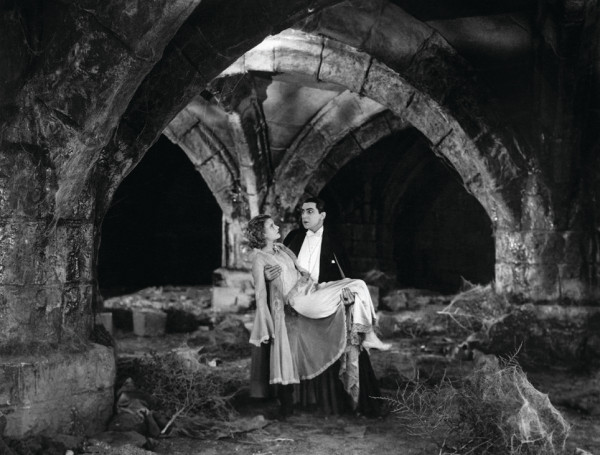 Lugosi was approached in the summer of 1927 to star in a Broadway production of Dracula based on Bram Stoker's novel that was inspired by Vlad the Impaler. His portrayal of Dracula was so successful that Universal decided to make a movie starring Lugosi. The film Dracula was made in 1931 and was produced by Tod Browning who also directed the classic movie Freaks. The movie Draculawas an instant success and forever immortalized the portrayal of Lugosi's Dracula.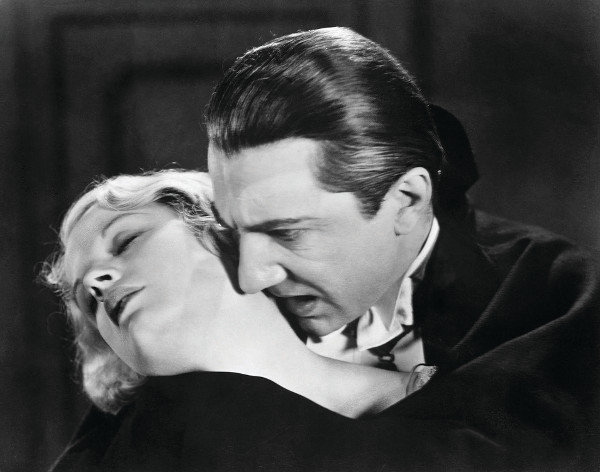 Since Bela Lugosi had begun his career on the stage, he was used to doing his own makeup. Bela refused to let Jack Pierce (Universal's makeup artist) apply his make-up. Lugosi's makeup consisted of grease paint, which made him look deathly pale on black and white film. Pierce did come up with Bela's widow's-peak toupee as well as other styling for characters, such as his female victims. Jack's talents were way more utilized when the movies Frankenstein, The Mummy and The Wolf Man came along. Lugosi's costume was unforgettable, and the costume's design was a deliberate attempt to emulate the formal evening attire of the early 1900s that consisted of a black tuxedo with a white vest and bow-tie. Part of this attire for an aristocrat, noble, or decorated individual, often included a neck order. A neck order, or medallion, is a decoration, denoting rank, status and/or achievement and was worn around the neck with the evening dress, as opposed to a ribbon on the chest, which is traditionally worn with a uniform. The ring was also an essential part of Lugosi's costume in Dracula.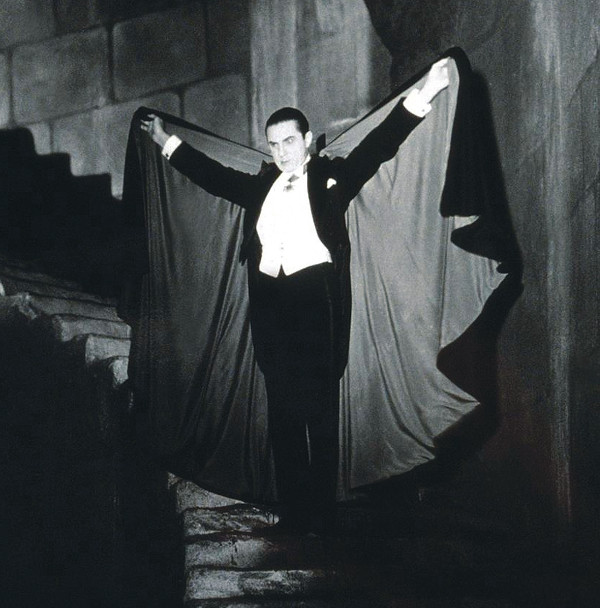 The actor gave his famous Dracula cape to his ex-wife Lillian in 1956. He wanted her to have the original cape so she could give it to their son. Bela Lugosi died that year and was buried in his Dracula costume. The family put him in a light-weight cape that he used for personal appearances rather than the original.
Lugosi's Dracula was unlike any previous portrayals of the role. Although he was type-cast to be an exponent of evil for the rest of his career because of his powerful role as Dracula, he taught us the way Dracula should look and act. Bela will never be forgotten because of his masterful Dracula depiction.
Boris Karloff—Frankenstein (1931)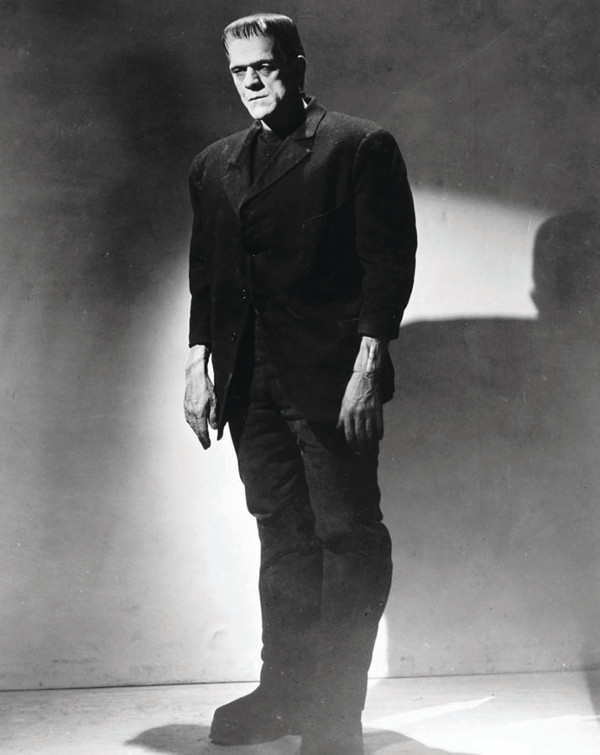 Boris has been the face of Frankenstein for almost a century. His role as the classic Frankenstein monster is unparalleled to date. Interestingly enough, Boris Karloff was awarded the role of Frankenstein by chance, after he ran into James Whale at the studio commissary and asked the English director for a possible screen test. Karloff's role as the Frankenstein's monster made him a movie star. Bela Lugosi had been offered the part but declined because it was not a speaking role and involved too much makeup. This was ironic because Bela Lugosi eventually did play the character in a later movie, Frankenstein Meets the Wolf Man, in 1943. Karloff worked for weeks with makeup director, Jack Pierce, who back in his day, was using many cutting-edge techniques. Pierce's makeup sessions were often very grueling and took three hours or more to apply the material, with Karloff having to sleep between two books in order for him to not ruin his monster makeup.
Pierce was always reluctant to use latex appliances, favoring his technique of building facial features out of cotton and collodion (liquid plastic), or nose putty. Pierce and Whale wanted the monster to have a "pitiful humanity." Pierce didn't rely only on his imagination when he designed the mask. He spent three months researching anatomy, surgery, medicine, criminology and ancient/modern burial customs. His studies taught him that there are six ways a surgeon can possibly saw the skull in order to remove out or insert a brain. Pierce surmised that Frankenstein, who was a scientist but not a practicing surgeon, would take the simplest surgical route—he would cut the top of the skull off straight across, make a hinge, then place the brain in and clamp it shut. The monster's face was grease-painted blue-green, which photographed a corpse-like grey and had two glued electrodes going to Karloff's neck. The wax on his eyelids was Karloff's brilliant idea but proved to be very painful during filming. The heavy, half-closed brown eyes produced that bewilderment look that they wanted to achieve. Chocolate syrup was often used for blood because the color looked authentic on black and white film. Pierce had a reputation for being extremely stern, but his relationship with Karloff was great. They both cooperated on the design of the now iconic makeup, and Karloff even removed a dental plate to create a sunken look on one side of the monster's face.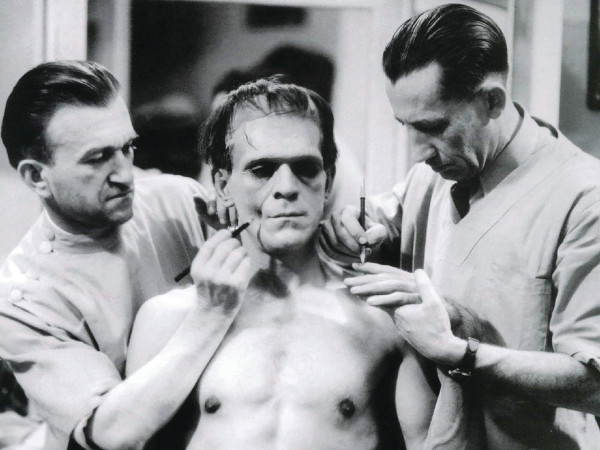 In full costume, Karloff was almost 6-foot-4, given that the heavy platform boots added about 4 inches and the head piece added another inch or so to his 5-foot-11 frame. The monster wore a dark suit with shortened coat sleeves to give the impression of enlarged extremities. He also wore asphalt-spreading boots that were knee-high and had an extra sole that provided more height. These boots were actually used during the day to provide the worker spreading asphalt with more stability and protection from heat, a process that is done by machine today. Each boot weighed a whopping 13 pounds and helped Karloff achieve that lumbering, stiff-legged gait. He lost about 20 pounds lugging the costume around for the six weeks it took to film Frankenstein. The costume itself weighed a staggering 48 pounds in total. This, unfortunately, aggravated Karloff's back—even with a brace. The scene in which he had to carry Dr. Frankenstein up to the summit of the windmill at the film's climax was so physically straining that Karloff required hospitalization for back problems after completing the scene.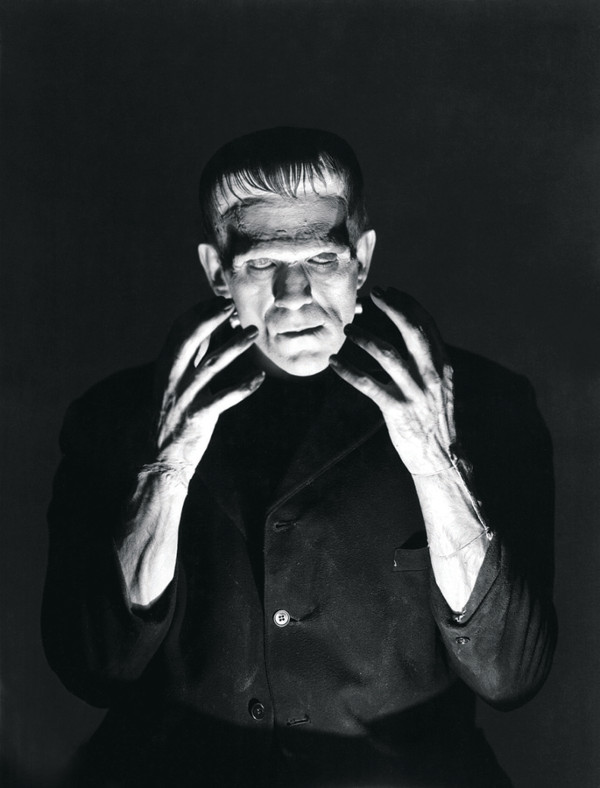 Universal Studios was quick to acquire ownership of the copyright to the makeup format for the Frankenstein monster that Jack Pierce had designed. The look was universally acclaimed and has since become the most accepted visual representation of Mary Shelley's creation.
Lon Chaney, Jr.—The Wolf Man (1941)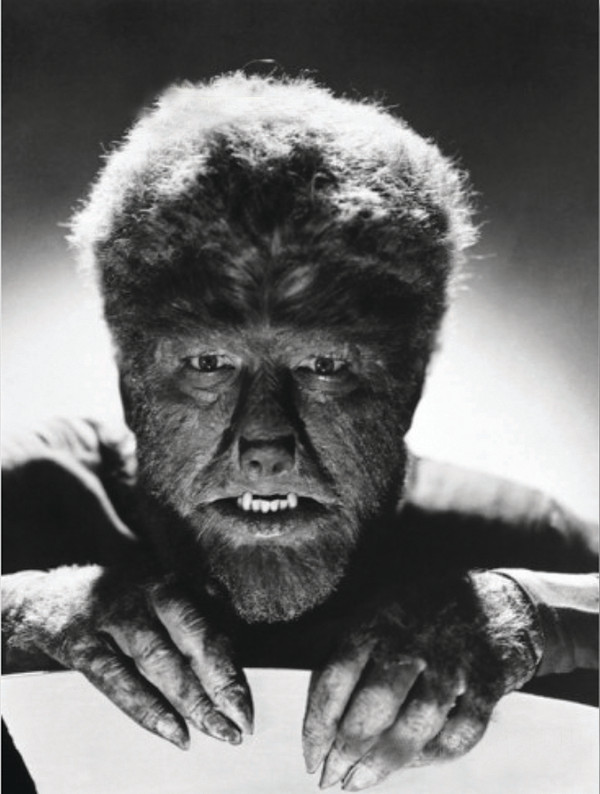 Lon Chaney, Jr. launched his version of The Wolf Man into classic horror history. Jack Pierce was responsible for the makeup on this film, too. The Wolfman makeup, which consisted of putty, rubber, and animal hair, took hours and hours to apply. Pierce eventually started using latex prosthetics to a small degree, most notably for a rubber nose on Wolfman's face. Some of the edges of the piece were visible during most of the film but the face still looked great. The areas of the face, hands, and feet, all had to go through the makeup process, but the rest of the body was covered with a regular shirt and pants from that era.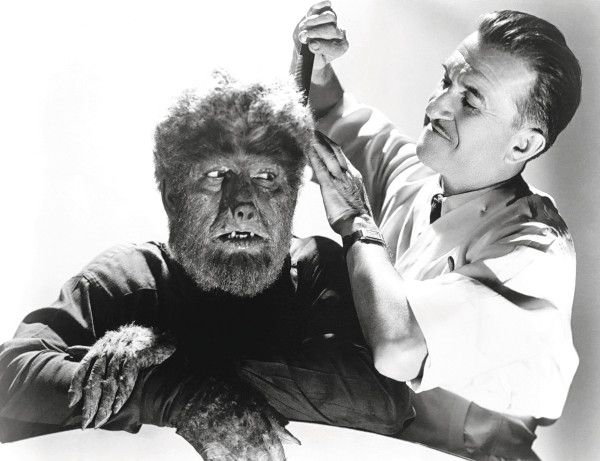 Jack Pierce, who was a perfectionist, had an abrasive relationship with Lon Chaney, Jr. Both worked on four Wolf Man films and three Mummy films at Universal. Chaney complained that Pierce made things difficult with the process of adding on sticky appliances. Lon Chaney, Jr. had to endure the painful process of real yak hair being glued to his face and body. In addition, the hair was also being singed with a hot iron for further effect. Chaney claimed that Pierce would sometimes purposely burn him with the hot iron. Lon was required to stay motionless and not go to the bathroom for hours. Chaney complained of the removal process, saying that he was hot and itchy when filming all day. After a session, he had to sit in a chair for 45 minutes while Pierce ripped off the day's makeup.