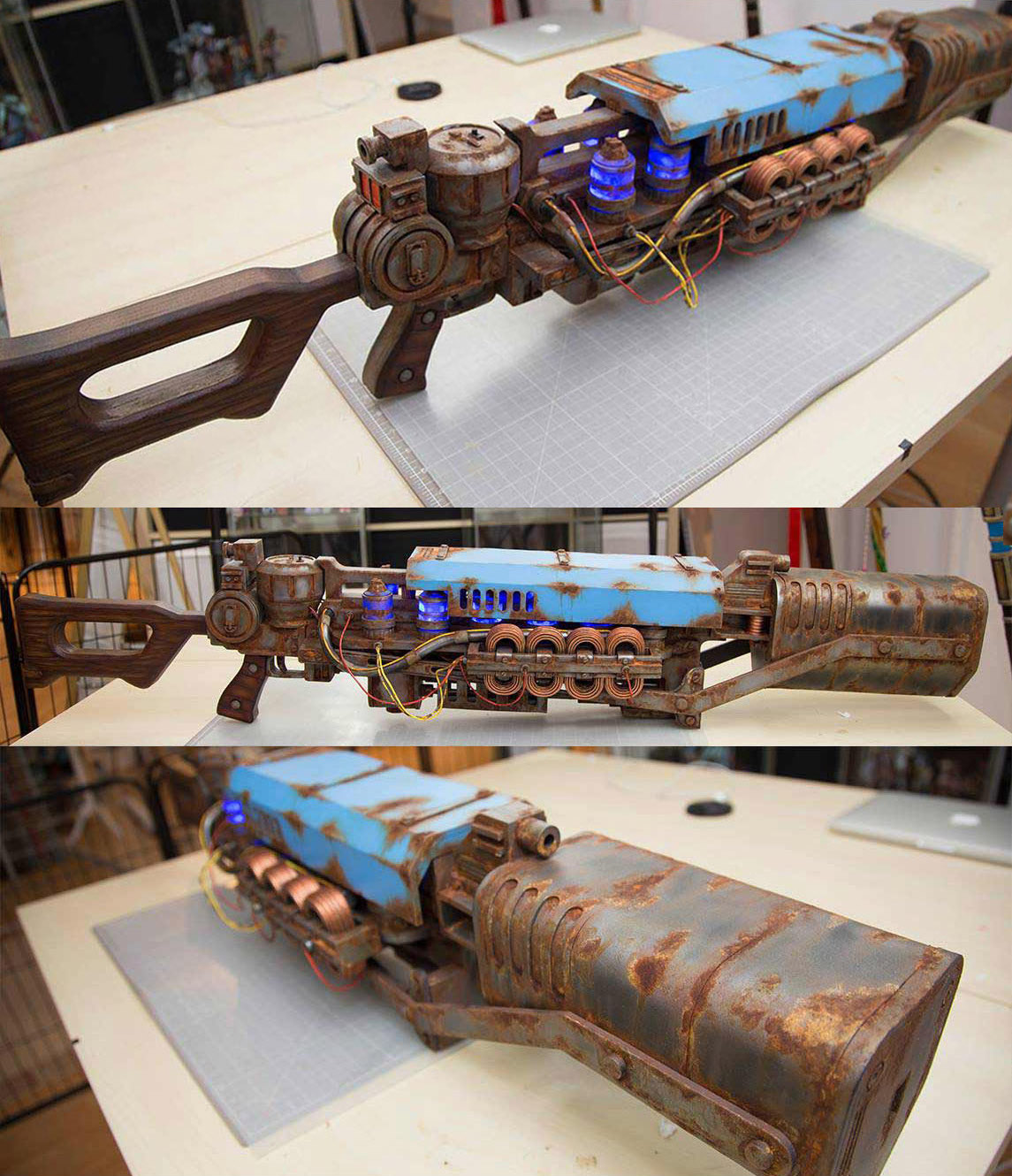 by Kamui Cosplay
As a follow-up to their feature profile in Cosplay Culture 41, here's some DIY video from Kamui Cosplay explaining how they created the Gauss Rifle from Fallout 4. As you'll see, this fully realized prop was made mostly from laser-cut EVA foam, as well as some 3D-printed parts, and also involves LED lighting.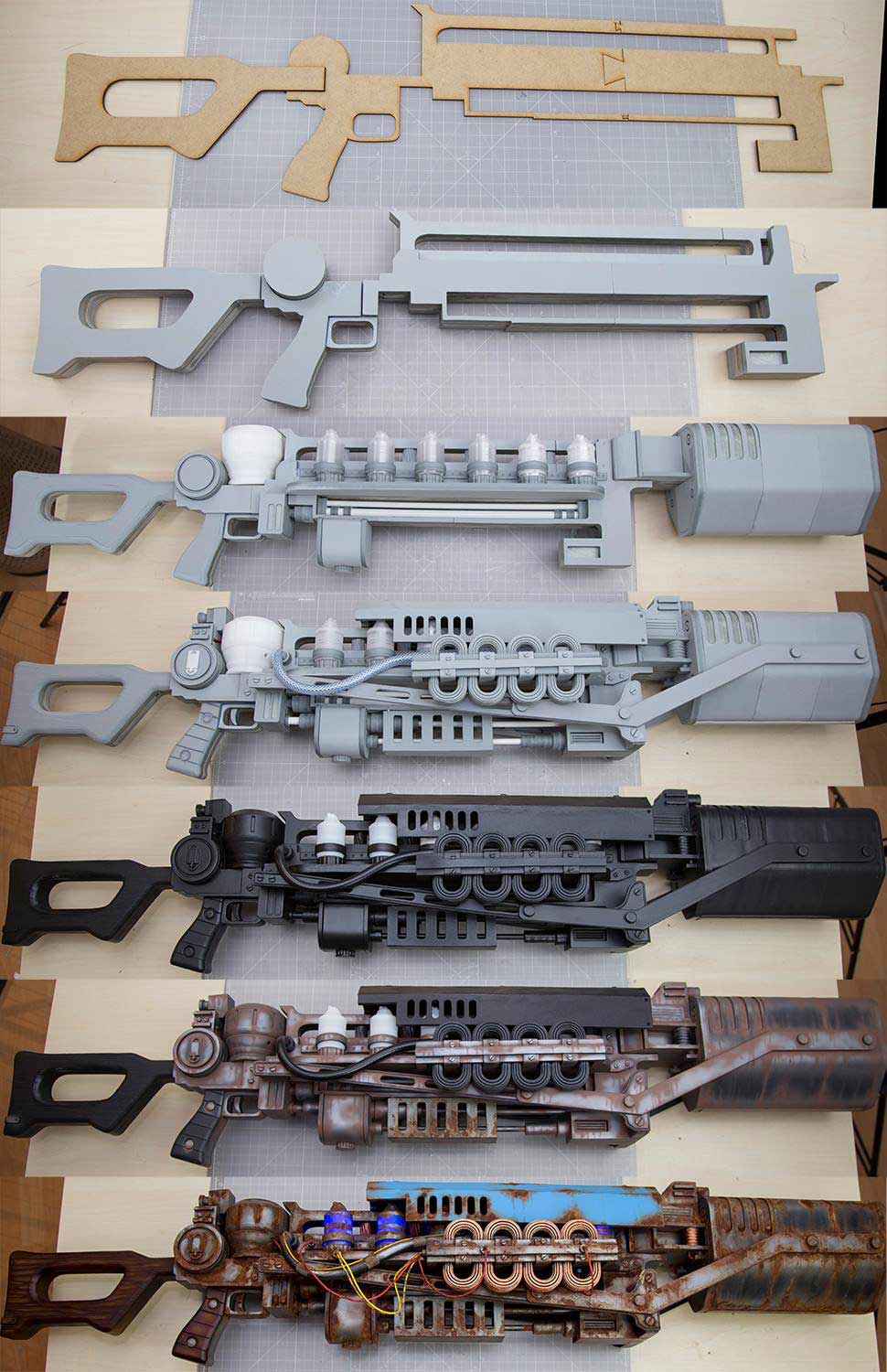 First, a quick overview to whet your appetite:
Who is excited for E3 and the new Fallout 76? I absolutely love this game and hope we can see more of it soon! Making my Gaus Rilfe from Fallout 4 was so fun and I cannot wait to build more rusty, badass stuff! 🙂

Posted by Kamui Cosplay on Wednesday, June 6, 2018
And a more detailed version of the process:
For further info on building this (including blueprint downloads), and for lots more helpful tutorials and how-to books go to their site here and their Facebook page here.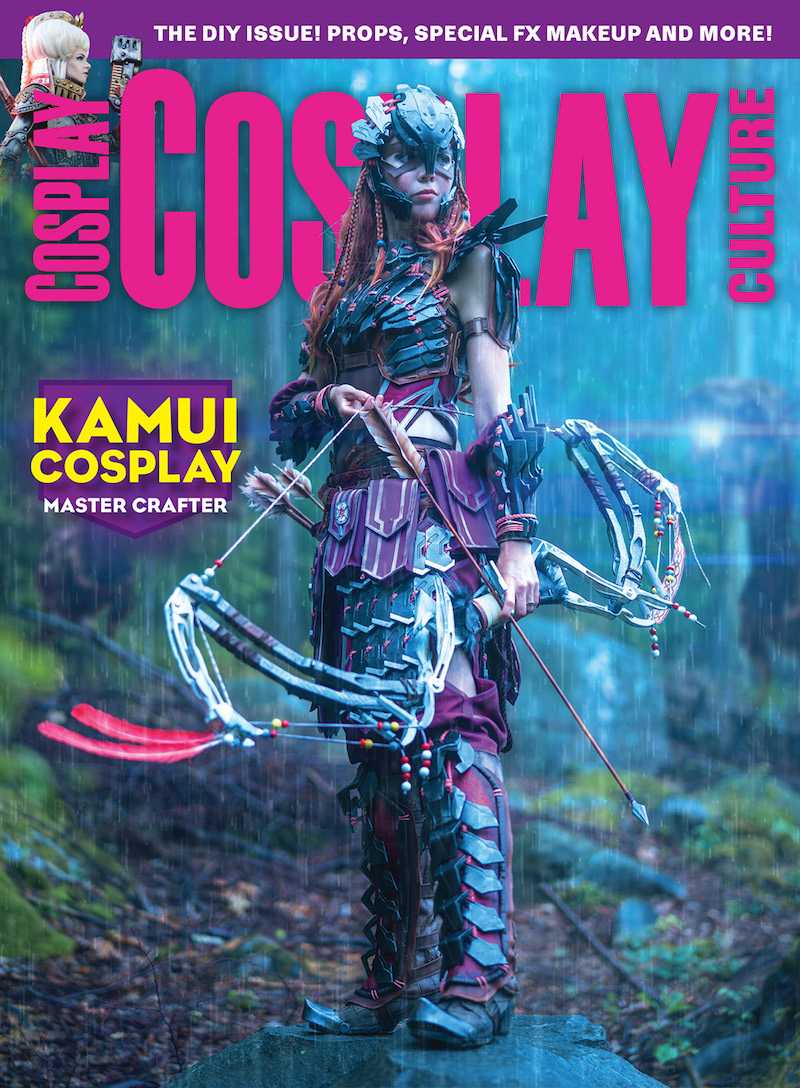 Check out more amazing videos from KamuiCosplay here.