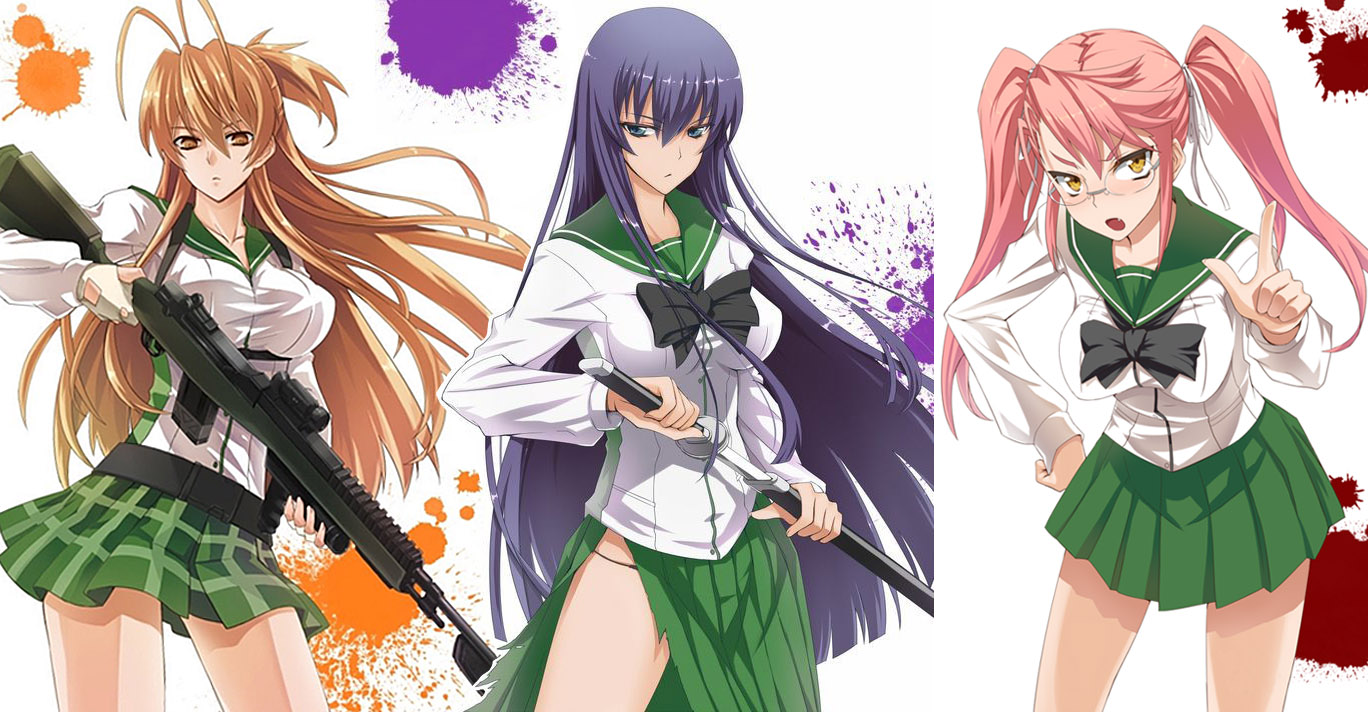 by Rich Kirby
Admit it: You love Sailor Moon — you may have even cosplayed as a Sailor Scout or two. But there are times when you wished Serena and her gal pals would just mix it up a bit more. The girls may have "never run from a real fight," as their theme song reminded us, but why would they? Those bumblers from the Negaverse hardly ever drew blood.
Drawing blood is no problem at all for the zombies that shamble through the anime series Highschool of the Dead – which is exactly the way their Japanese schoolgirl nemeses seem to prefer it. Take Sailor Moon's magic tiara and give her a katana, swap out that moon wand for an M1A1 rifle with a bayonet, replace all the glitter and sparkles with buckets of gore – but keep the sailor schoolgirl uniforms! – and you're comfortably in HOTD territory.
There is no shortage of highschool comedies, dramas, dramedies, or magical girl fantasies in anime, but HOTD pretty much owns the highschool horror niche. The anime is based upon a manga, as anime often are, and the manga was created by writer Daisuke Satō and artist Shōji Satō. The series debuted in 2006, and the anime hit Japanese TV four years later. Everything made its way to North America a year later, in 2011. For such a popular anime, it's short: just twelve episodes. But for fans of zombie horror and sailor suits, there's nothing like it before or since.
The three main protagonists – or at least the only ones that cosplayers seem to care about – are Rei Miyamoto, Saeko Busujima and Saya Takagi, students at Fujima High. Rei's a member of the school spear-fighting club (!), Saeko is captain of the katana-fencing club (!!) and Saya is a genius. (But you knew that – she wears glasses, and this is an anime.) Before you scoff at the improbability of our heroines' extracurricular endeavors, recognize that if the girls were officers in the chess and poster clubs instead, the series would have been even shorter.
And that'd be a shame. HOTD doesn't break much new ground as far as zombie horror goes, but who says it should, or that we even want it to? There are no metaphors, no dreary social commentary, no hipster irony, no special musical episodes. There are just the essentials: Japanese school girls being chased by the undead, right before they turn the tables and mow them down or slice them up. It's all pretty perfect as it is.
Who knew that zombies and sailor suits would be the chocolate and peanut butter of pop culture? If you give in to the urge to cosplay some HOTD, just get out your old Sailor Moon outfits (Sailor Jupiter will work best), add a few rips and tears, and smear lots of stage blood on yourself. Rustle up a katana for Saeko, a broom handle for Rei, and some glasses for Saya and you are off to the races. Where HOTD cosplay takes off is with a group, because as cosplay photographer Pugoffka knows, everything is better when you add zombies.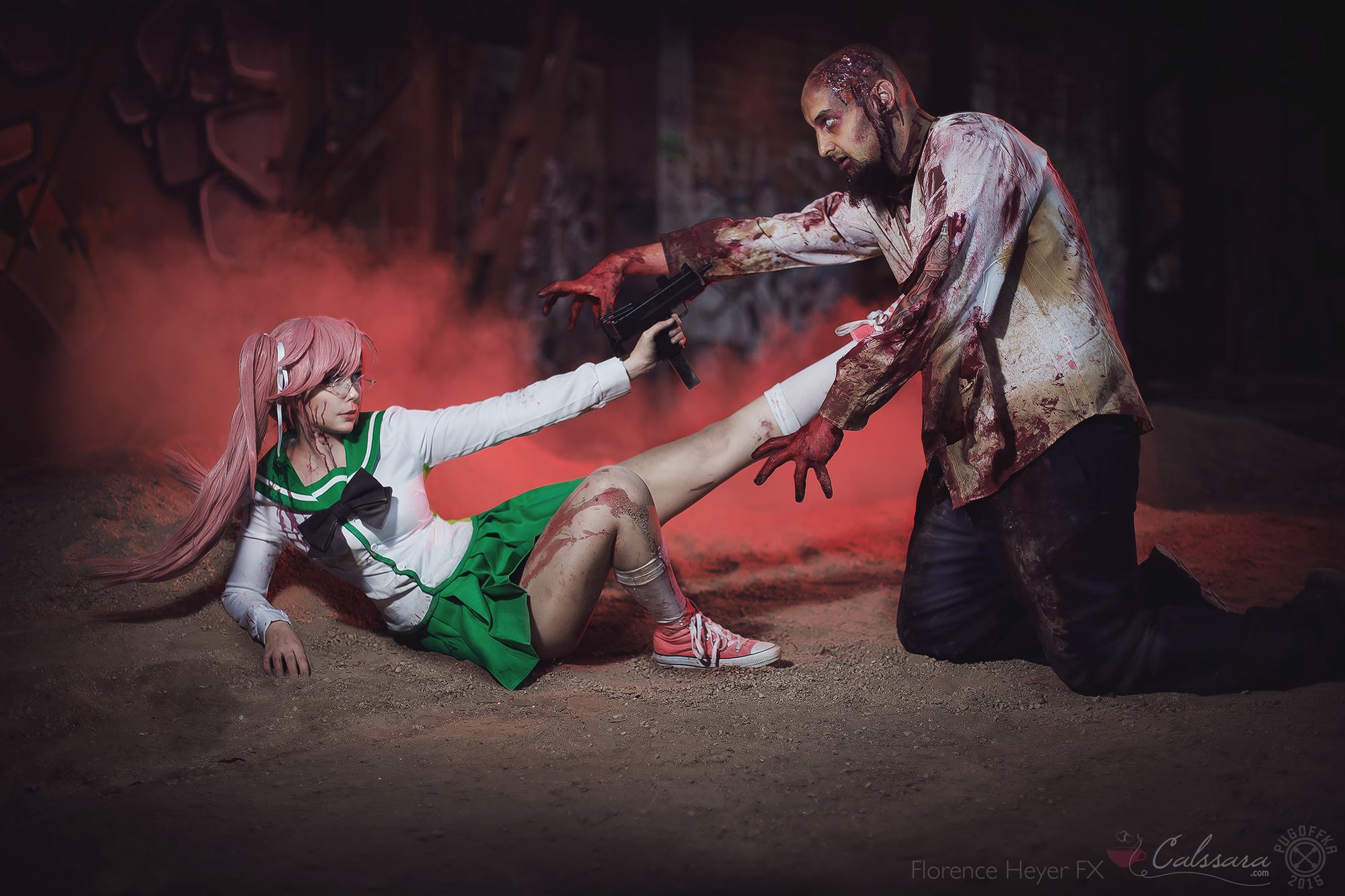 As for the series' combination of sailor suit high school uniforms and garter belts and stockings? Yeah, so wrong on so many levels, but but we still think it adds a little sophistication to zombie-smashing that was long overdue.