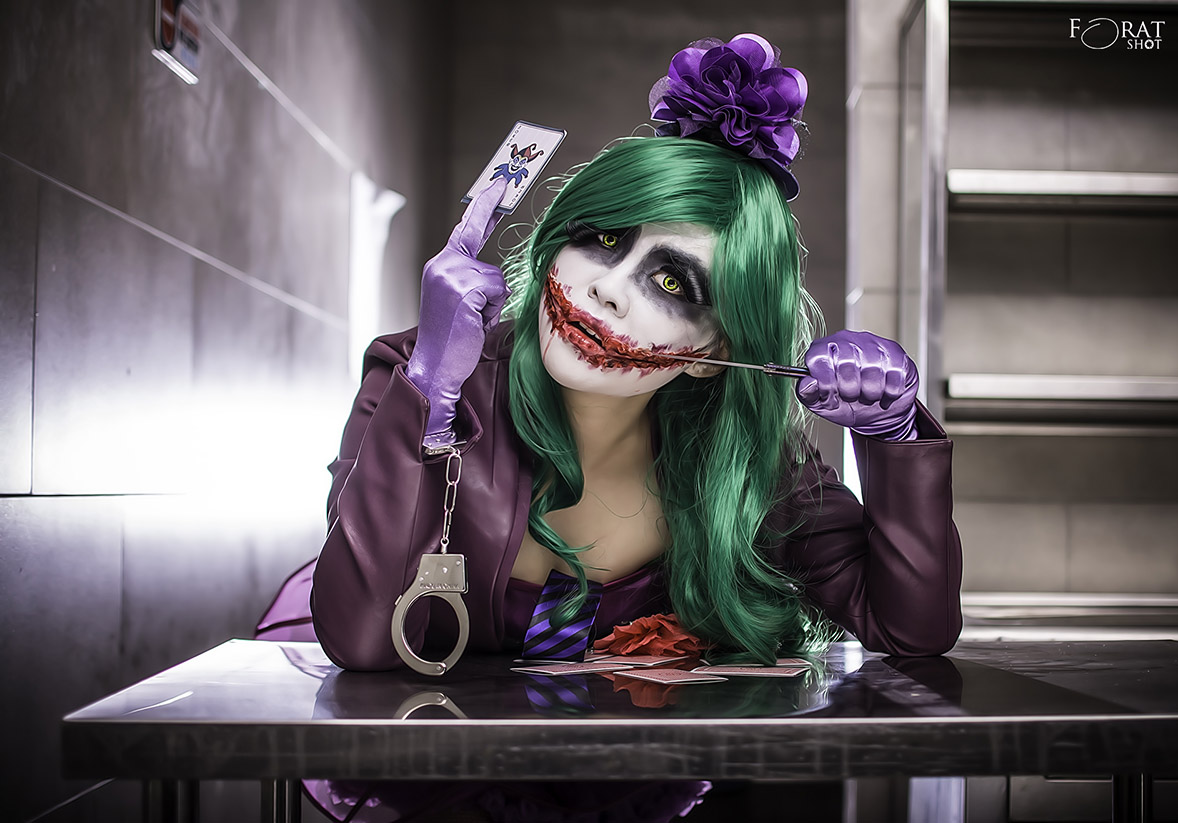 by Alan Scholting
photos by Forat Shot
While the majority of our readership resides in the United States, it's no secret that cosplay is truly a global phenomenon. When focusing on superstar international cosplay, toward the very top of the list is someone who blew us away from her first few months in the cosplay community, Yugana Senshi Uon. Her out-of-this-world skill set with not only costume creation but also make-up application has made her one of our personal top ten favorite cosplayers in the business right now. You'll notice that Miss Yugana, though personally sweet and adorable, has a flair for the villainous side of cosplay. So here we present the first in what will be many spotlights on cosplayers from around the world!
Let's start things off by having you tell us a little about yourself and what led you on this creative journey into cosplay.
I am born and bred in the land of the Hornbill; Kuching, Sarawak. Coming from a family that is very strict and rigid when it comes to formal education, I became really curious when the topic of arts and crafts surfaced. Along the way, I dabbled in various genres of art, such as performing art, oil painting, charcoal, pastel, sewing, soap-making, jewelry-making, make-up…the list is endless. There are just so many areas and methods that one can use to express one's artistic message. And with a deep passion running for all these, I started to wonder if there was actually an avenue where I could apply a multitude of these techniques into a project that I could showcase to the world. That is when I embarked on the journey into the world of film and animation which consequently led me into this vibrantly colorful world of cosplay.
How long have you been cosplaying?
I officially started cosplaying during Anime Film Asia in 2013 as Gender-Bent [Rule 63] Joker. This will be my third year cosplaying.
And during that time, how many costumes have you actually managed to construct?
Let me try and recap how many have I made…it should be around 25 costumes that I have handmade.
That's quite an accomplishment for that sort of timeframe. What is it that you consider your favorite aspect of cosplaying?
The process of bringing a fictional character to life.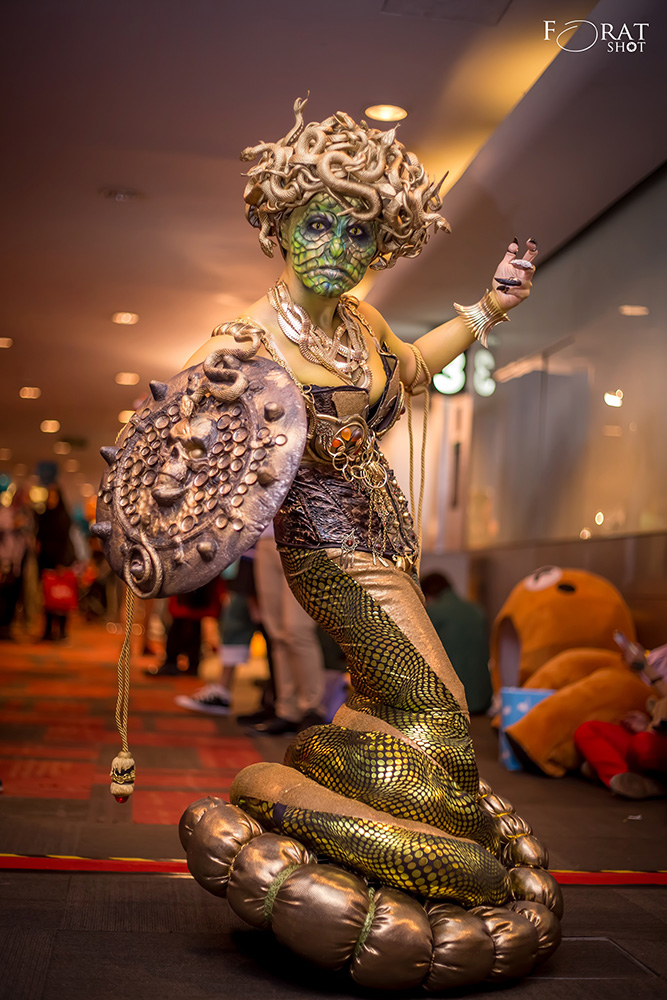 You certainly have a knack for bringing these fictional characters to life. What are some of the factors that influence which characters you choose to cosplay?
A few factors that attract my attention towards certain characters are definitely their demeanor, physical look, and overall costume. A good storyline also plays a strong influence. The challenges brought forth by different characters keep my interest piqued and me interested in breathing life into them.
In addition to taking on the characteristics of so many characters, you also have some of the best make-up skills we've ever seen from a cosplayer. Did you gain that skill from your time in cosplay, or were you a skilled make-up artist before you started cosplaying?
Thank you for the compliment. I was a film and animation graduate, but I was working as a Visual Merchandiser before becoming a cosplayer. My skills in make-up are all self-taught from trial and error. Every cosplay make-up is a learning experience. I just love playing with make-up. Perhaps someday, I will attend a formal lesson when my girl is much older.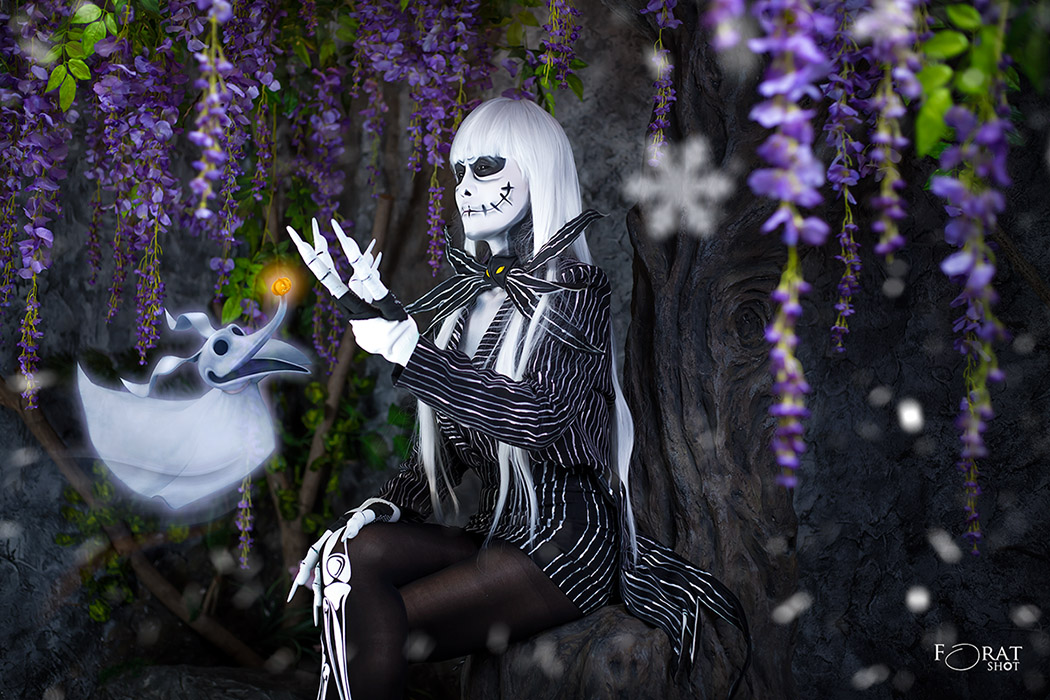 Since you mentioned your daughter, we feel it's a good time to ask about some of your newer cosplay photos. For those who follow your social media, they've no doubt noticed that you've cosplayed alongside your daughter a few times over the past year. How has she liked cosplaying with you?
Believe it or not, I have never asked her to cosplay. She has always been around me when I was crafting for photoshoots. And sometimes, when she wants to, I bring her to various events. One day, she suddenly told me she wanted to cosplay as a Minion. We prepared everything and had a simple photoshoot at home. She was so excited. And for her birthday, she requested for the whole family to cosplay as the Powerpuff Girls. Her latest is Joker [Rule 63]. She used to be more introverted, but like me, cosplay has made her more extroverted. So far, she loves cosplaying beside me. For a mother – daughter cosplay, I let her plan for the characters. She has voiced her interest in Star Wars Rebel characters.
The photos of your family as the Powerpuff Girls are one of our favorite things we've seen on your page. Now you mentioned earlier that you've been in cosplay for just over three years now. What are some of your current hobbies that you like to incorporate into your cosplaying?
I have always loved crafting. From painting, sewing, felting, jewelry-making, soap-making, toy construction, I just can't seem to name all of them. And it is just amazing that with cosplay, depending on the costume, I can bring all these skills into one huge category called cosplay.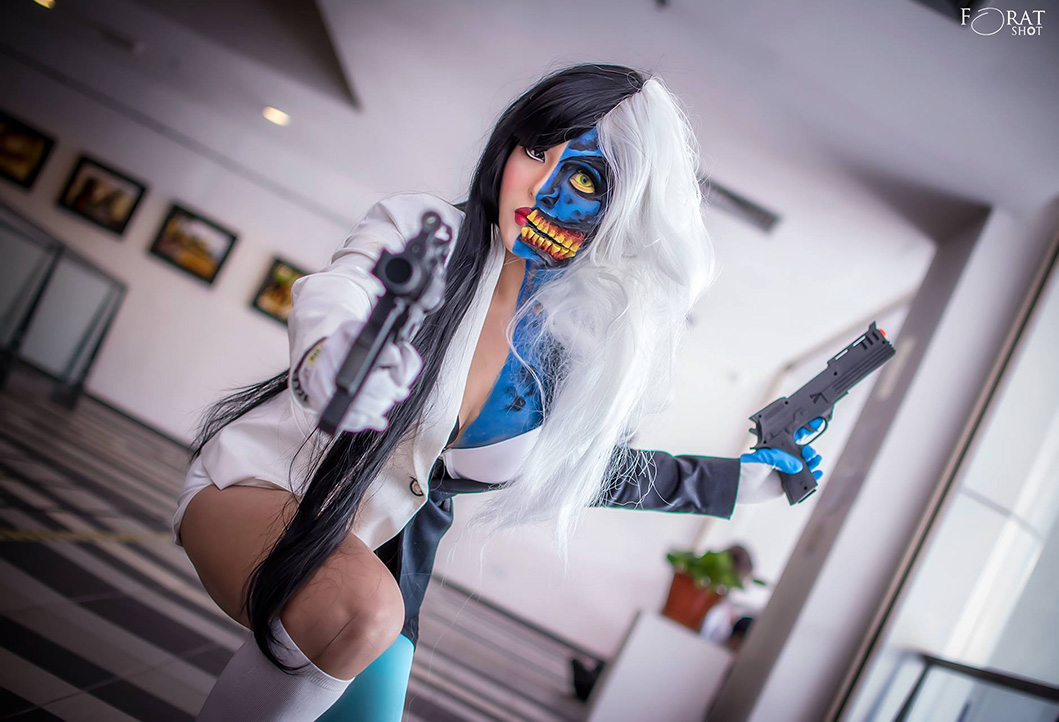 As anyone who follows you also knows, you have a tendency to cosplay villains quite frequently. What is the appeal of leaning toward the monster side of things for you?
Most of these villains and monsters are very misunderstood. Many of them have a pretty tragic past which drove them to such states. Their actions may be villainous, but their words hold much weight.
With your time in cosplay, who are some of the other members of the community that you look up to or are inspired by?
I love Lyron Aquino, Steven K. Smith, Mike Biasi, Ryan Wells and AmenoKitarou for their mad crafting skills. Ani Mia, Dominique Skye and Michael Wilson for their positive outlook in cosplay. Alodia Gosiengfiao for bringing cosplay to a whole new level, and for taking her time to still connect with other cosplayers.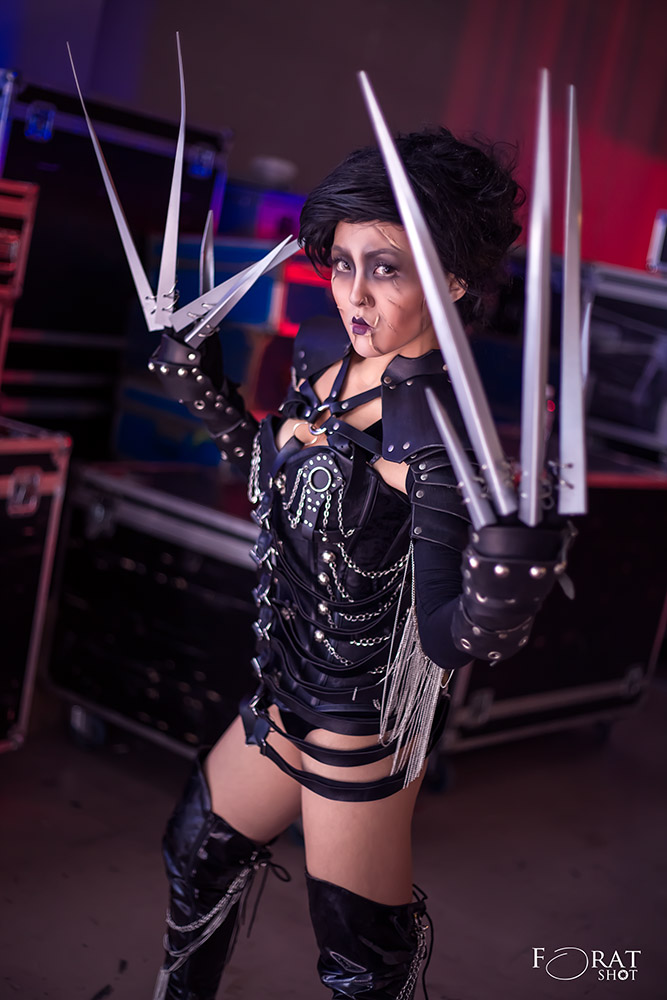 We know by now there are surely a bunch of new cosplayers that look up to you as well. What is one piece of advice you would like to give new cosplayers?
Cosplay is an art, and also a great hobby. Always remember that when you are cosplaying to have positive fun, enjoy the process of breathing life into the characters that you love, and keep the negativity out of this colorful, wonderful world of cosplay. Never be put down by the negative whiplash from the general public.
Great advice for sure. Before we wrap it up though, would you mind giving us a little insight on some costumes you have planned for the future?
I am planning on making Spawn Series 19: Dark Ages Lotus Angel Warrior. And perhaps, Enchantress from Suicide Squad and also a Warhammer 40k Scourge.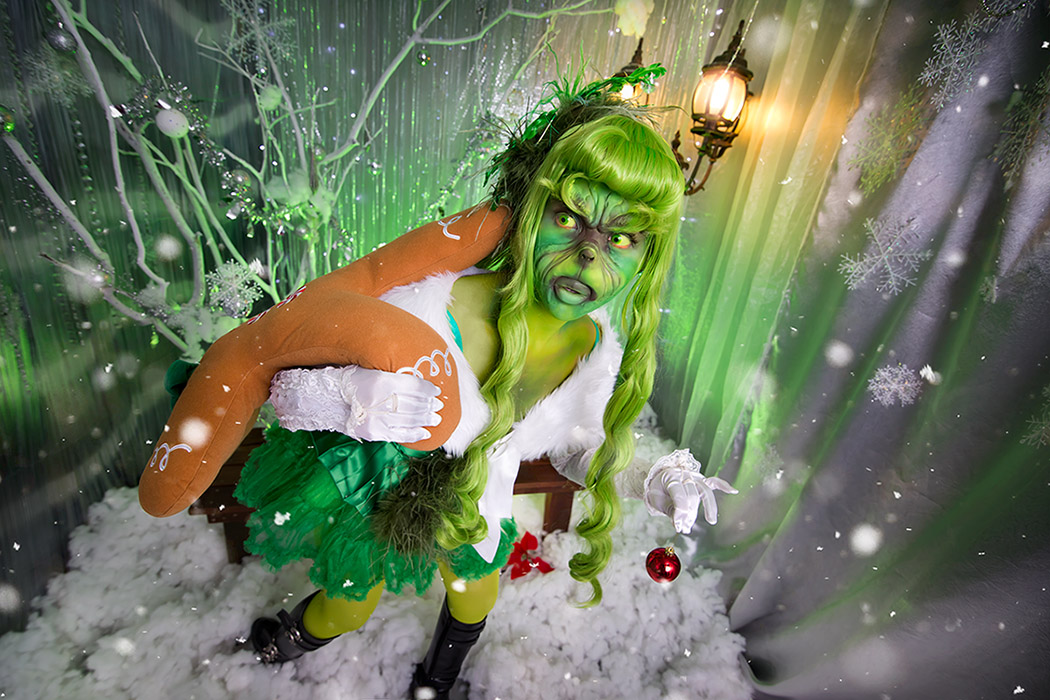 For those interested in following Yugana on her cosplay adventures, she can be found on Facebook at facebook.com/yuganasenshi or on Instagram at @yuganasenshi