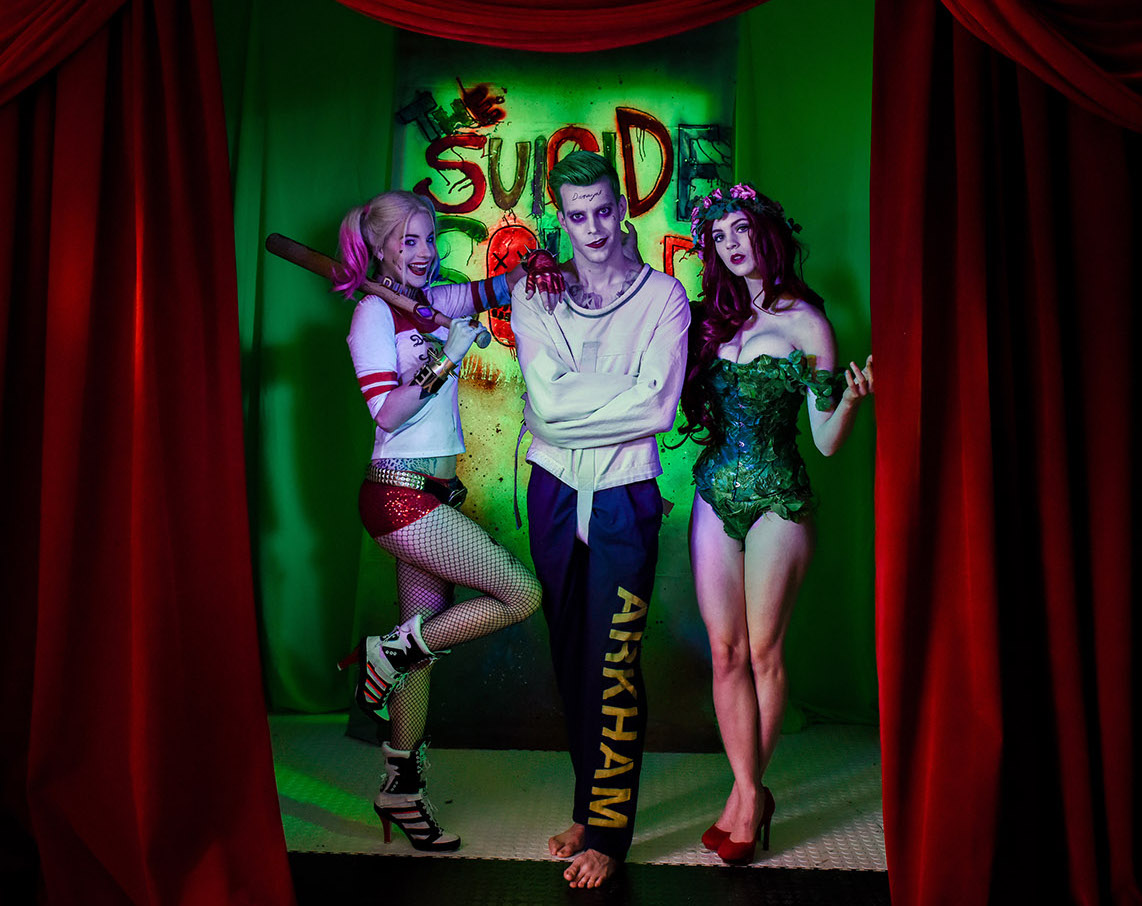 by Tiffany Pegram
photos by Joseph, Miranda & Heidi
In the cosplay world, you see a lot of friendships form that are nearly as close as family. People who have known each other for years, who are practically brother and sister, who know each other's parents, who arrange visits and trips across state lines even when cons aren't happening—these sorts of bonds are a great thing to discover. Even when you do find actual siblings cosplaying together, you'll usually find that one is the sibling with all the passion for it, while the other is just tagging along, or interested in a completely different kind of cosplay. It's incredibly rare to find a talented group of cosplayers who actually are related by blood, and all share the same amount of passion for what they do.
The Herrington siblings are one such group. Talented even as children, the three of them grew up on tour together as part of a stage show. Far from growing sick of each other, though, the trio have always been incredibly close. And their talents don't just run to cosplay! Heidi also draws and writes poetry, Miranda yodels and plays guitar, and Joseph? Joseph is who we have to blame (or thank!) for a number of this trio's amazing and hilarious parody videos. Starting with silly gag bits or little ideas when they were only ten years old, Joseph's ideas have progressed rapidly through the years, culminating in a huge group effort by the whole family to produce the amazing "Dangerous Villain," a Suicide Squad-themed parody of Ariana Grande's "Dangerous Woman."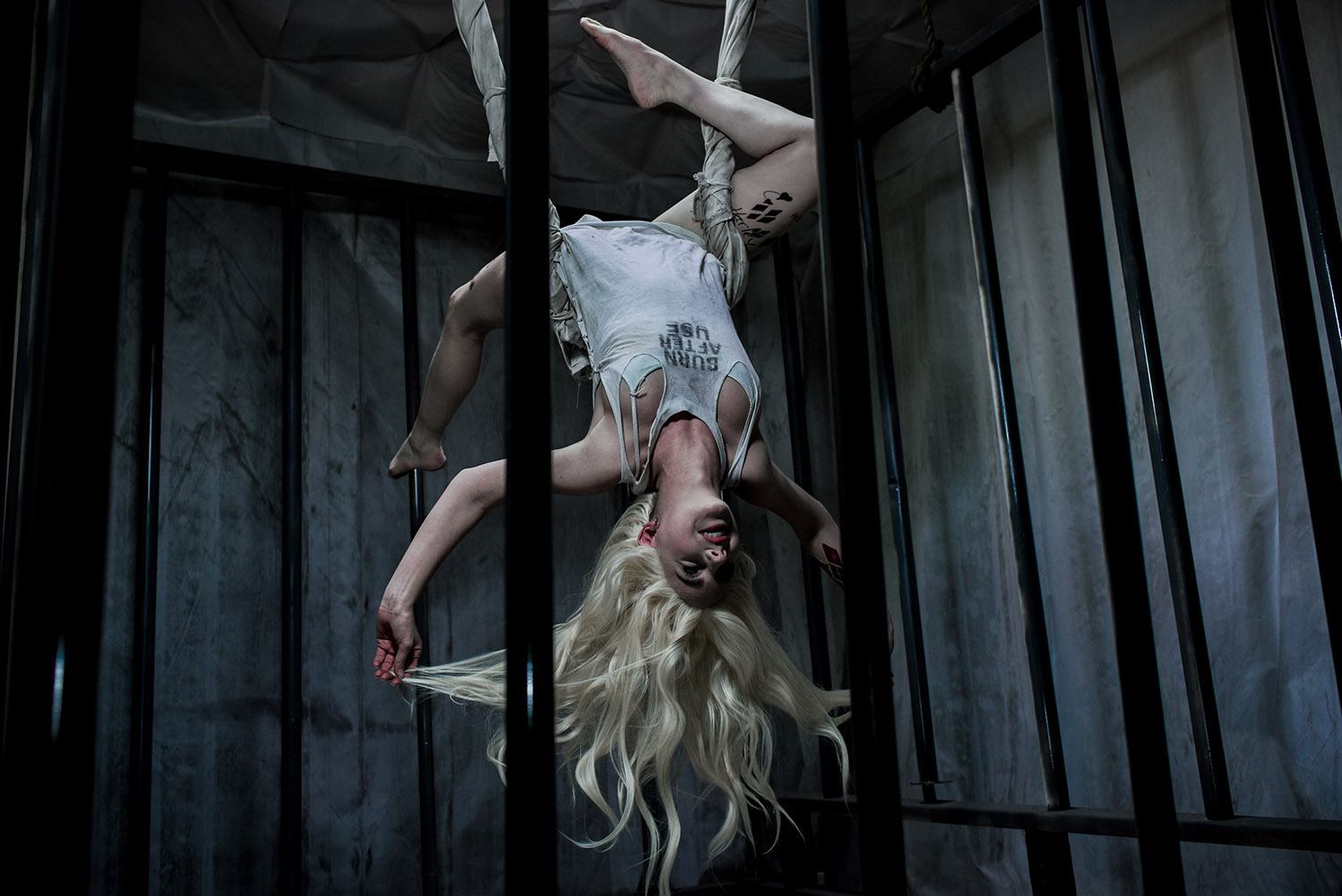 "He's usually the one running into my room going, 'Heidi! I just had this great idea!' and it's usually the kind that needs a million-dollar budget and fifty-seven people," Heidi says, laughing. "Sometimes we'd have to play three or more characters each for the same video," Miranda chimes in. 'Dangerous Villain' was one of those very same ideas. "It took us a year to complete the cosplays," says Heidi Mae, "and then we had to sit down and say 'yes, but how much does renting a theatre cost, and which of us knows how to do cabaret, and how many chorus girls do we actually know'?" There was mention of punching through a glass window, and a whole squad of chorus girls with grappling hooks, all of which were just a little out of reach, budget-wise. "The chemical vat the Joker falls into could simply have been green food coloring and vanilla pudding, I'm just saying," interrupts Joseph, defending his brainchild. "Yeah, but I'd splat into the pudding and just stay there," Heidi Mae admits.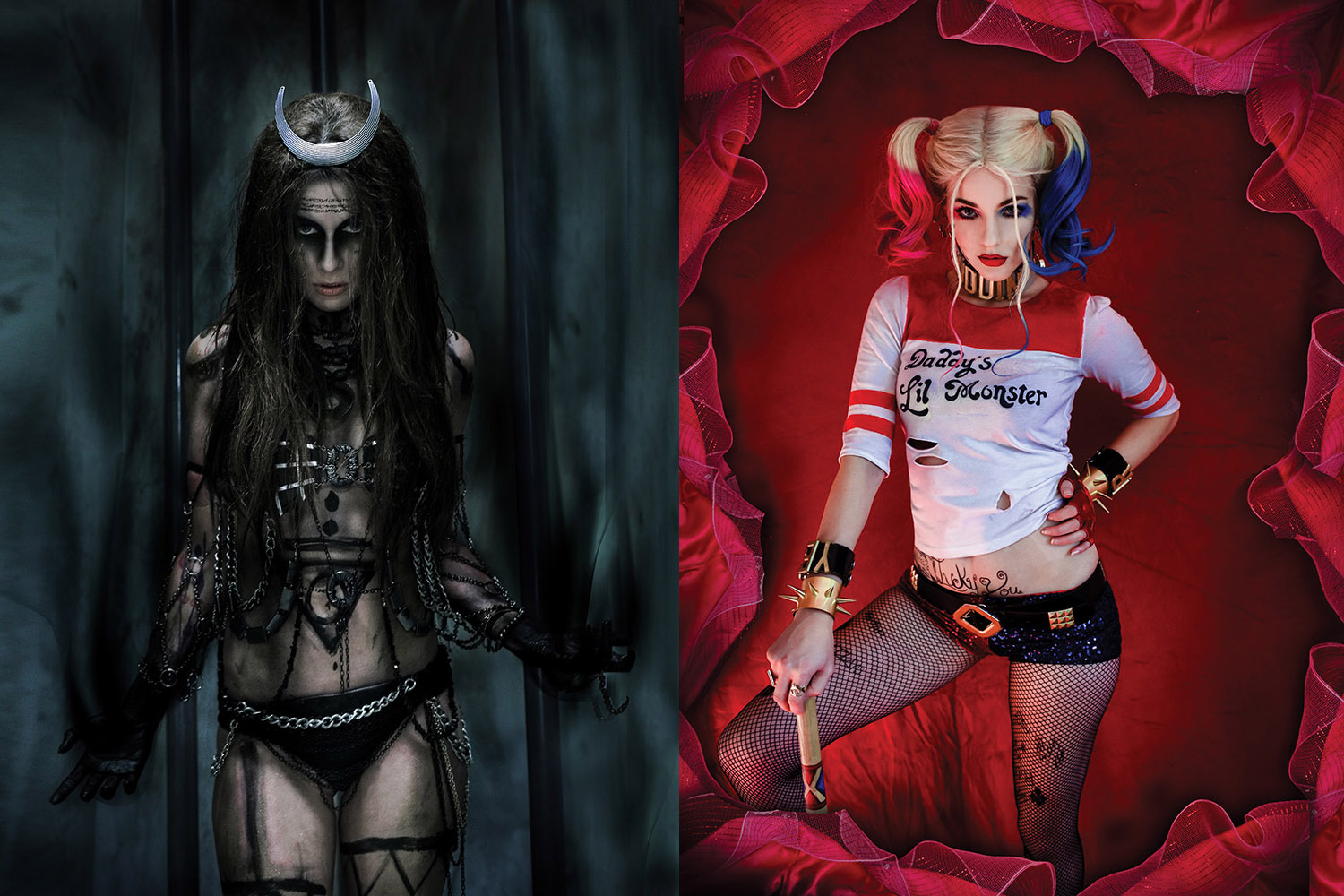 Despite the lack of chorus girls and vats of pudding, with a year of costuming, two weeks of staging, and a week of assembling their own sets, the resulting music video is amazing; showing a huge amount of dedication, practice, and sheer love for comic books, performance, and of course making people laugh. "We make videos that we think are funny," explains Miranda, "and we hope they'll make others laugh and smile, too." It's no difficult feat, in this case; the three siblings channeled both Weird Al Yankovic and their memories of their dad's awful jokes, took lines like 'Nothing to prove and I'm bulletproof and know what I'm doing,' and turned them into 'You caught me playin, sorry bout Jason, why so serious?' referencing the Joker's murder of Robin Jason Todd and the Dark Knight Joker's catch phrase. All three worked together not just on the lyrics, but each recorded their own part, as well.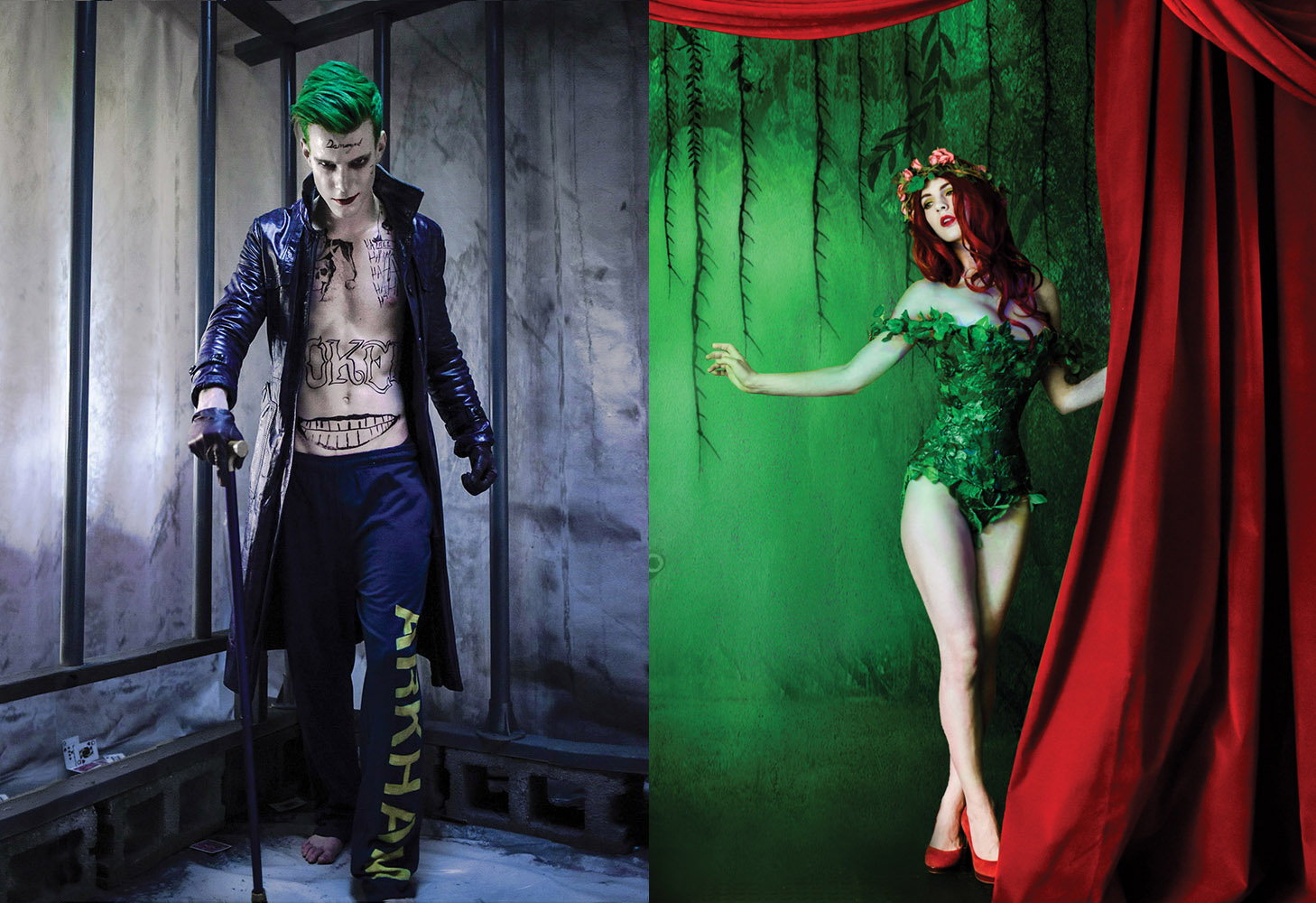 And those costumes? While parts of them may have been sourced from thrift stores, that doesn't mean they didn't have just as much work poured into them. Joseph's Joker coat was red when they found it, and he spent four full weeks hand-painting it until it was the perfect shade of purple. Whether they find their cosplay pieces or sew them by hand, he says, they all have to look just right. It's about love, they say. Sheer love for a character and an idea, and doing whatever it takes to make that idea come to life.
Sometimes the idea also brought other things to life, too, or helped them discover new ways to relate to the character. "It was actually during the filming that I really connected to the deeper aspects of [Harley's] character," remembers Heidi Mae. "I'd actually just had my heart broken by someone that I loved very much, and filming the scenes for our video, particularly my scenes in the Arkham cell, gave me an outlet for everything that I was going through."
So will we be seeing more cosplay-related projects from these three? Signs point to yes. "We've definitely got some projects we're working on," hints Miranda. "Top secret. We don't want to spoil anything." I guess we'll have to keep our eyes peeled for the big reveal!

"Hi! I'm Heidi Mae, but everyone knows me as Heidi Maetrix (IG: @heidimaetrix). I'm from St. Louis, MO. When I'm not cosplaying, I tour the US as a promotional model, social media coordinator, and manager for touring events like motorcycle rallies and conventions. I'm super into rock-n-roll and motorcycle culture. In my free time, I write poetry and sketch. I also do photography and editing, not just for cosplay but for lifestyle blogs. I got into cosplay when my siblings and I did our Walking Dead music video parody on YouTube. Turns out I'd been cosplaying for years and just didn't know the term! So that makes it two years officially, and unofficially since I was 13!
I was initially drawn to Harley because she's this bright, colorful, mischievous individual. She experienced the tragedy of a broken heart and a complete mental breakdown. But instead of falling apart, she recreated herself. Her strength and light-hearted approach to that tragedy is, in a way, inspiring to me. Plus, who hasn't wished they could just do what they wanted, and not care about the results?
My advice to new cosplayers would be, don't be discouraged by the high level of expertise in the industry. It's not about who does it best, or who looks the most like the character, it's about immersing yourself in the joy and experience of being that character. That's all that matters!"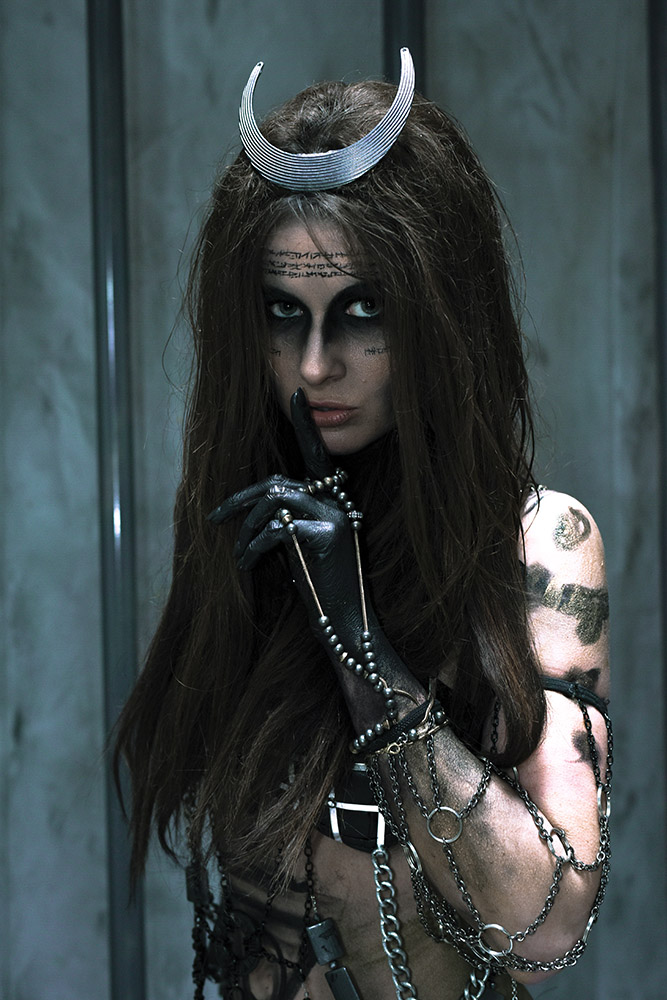 "My name is Charly Jo. I'm an artist born and raised in the Missouri Ozarks. Ever since I was little I've always had a passion for the arts. I love to travel and see new surroundings, and meet new people, and my dream is to travel all over the world for my art one day. In my spare time, I love painting, drawing, dance, and pottery. Joseph and Heidi got me into cosplay. Before them, I was what you'd call a "closet nerd," meaning I didn't tell a lot of people about my love for anime, Star Wars, and comics. I'd always wanted to try cosplay, but I was too shy. Then I met Joseph, who made me feel really good about being myself and openly showing my nerdhood. I had so much fun cosplaying at ASTL, after that I had no shame!
Heidi and Joseph were working on a music video project, and they asked me to be their Enchantress. I was so excited, of course I said yes! I loved being Enchantress. It was so much fun letting a different side of me come and taking on a personality that's totally different from my own! I always tell people it's good to let your dark side out every now and then.
I would tell other people just getting into cosplay, don't ever be afraid to be yourself! I have met some of the greatest people doing so. Be proud, and let your nerdy flag fly! Also, if you ever choose a character that requires a lot of body paint…be sure to give yourself plenty of time to do it. Or hire a body painter. Trust us, it's worth it, haha!"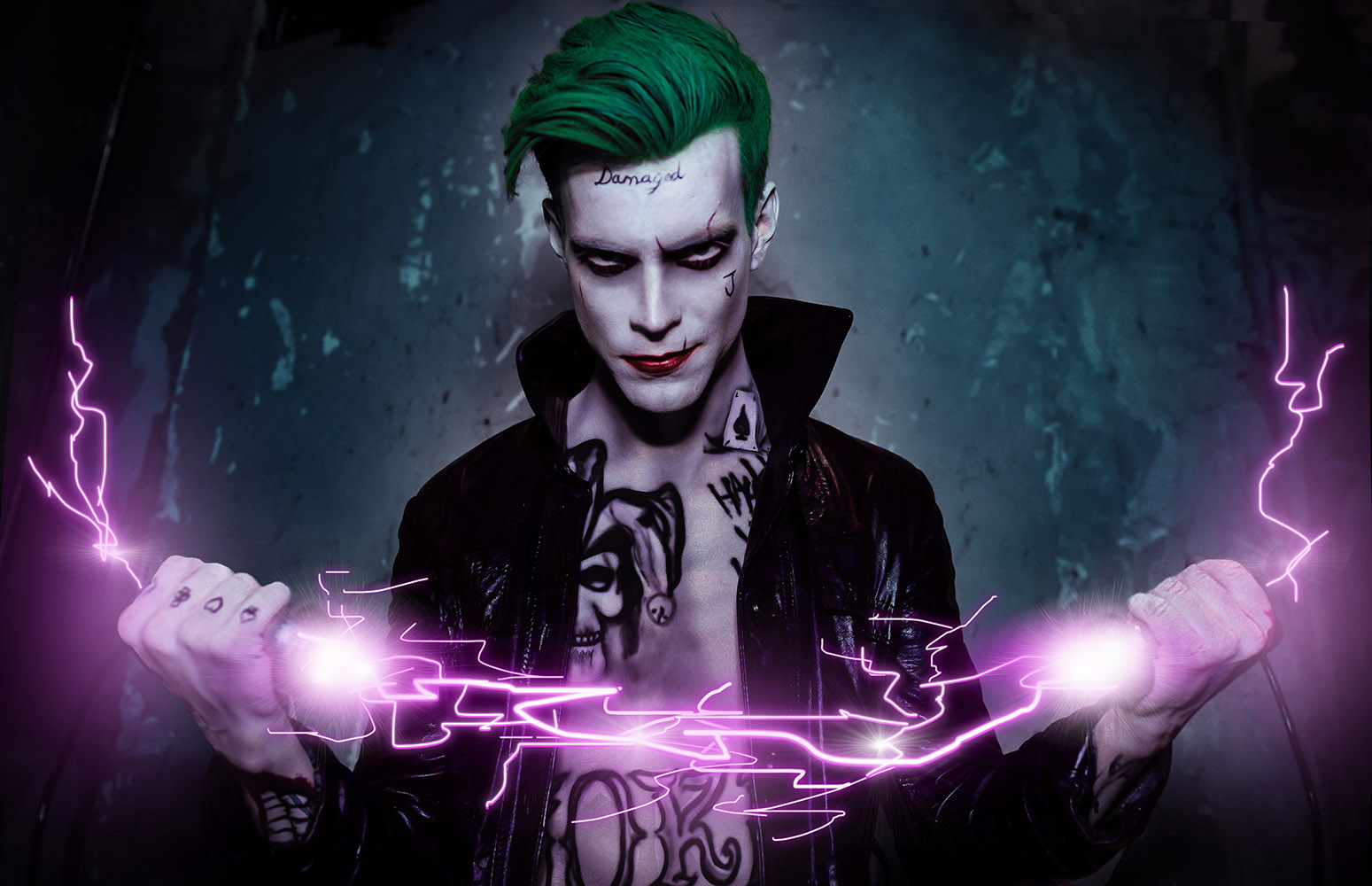 "Hi, I'm Joseph. Most people know me by my Instagram handle @BrosephDavid. I'm from a small town near St. Louis, MO. I travel a lot exploring new places, and go on as many adventures as I can. For work, I'm a tour manager, emcee, and promotional model for various marketing events in the motorcycle industry, as well as companies like Spotify. Outside of cosplay, I love making movies, playing video games, and watching anime—the darker the better! I started cosplaying in 2014 when my sisters and I did a Walking Dead music video parody of Katy Perry's "This Is How We Do." I played Rick Grimes and fell in love with it. Then we did a video parody of "Bad Blood" by Taylor Swift where I played Doctor Who and the Joker. I was hooked!
What really drew me to the Joker is how complex and dark he is, and yet at the same time he's hilarious and has this strange charisma that makes some people like him and want to follow him. I feel like the Joker represents the dark side in all of us that we kind of know is there, but don't let out. As an actor, it's an exciting challenge to bring his character to life and do it justice while still putting my own original spin on it.
My advice to new cosplayers would be, choose a character you really, truly love. Something that excites you so much you can't wait to work on it! Cosplay can be really hard and take a lot of time and money, so make sure it's something you HAVE to do, and you'll love every minute of it!"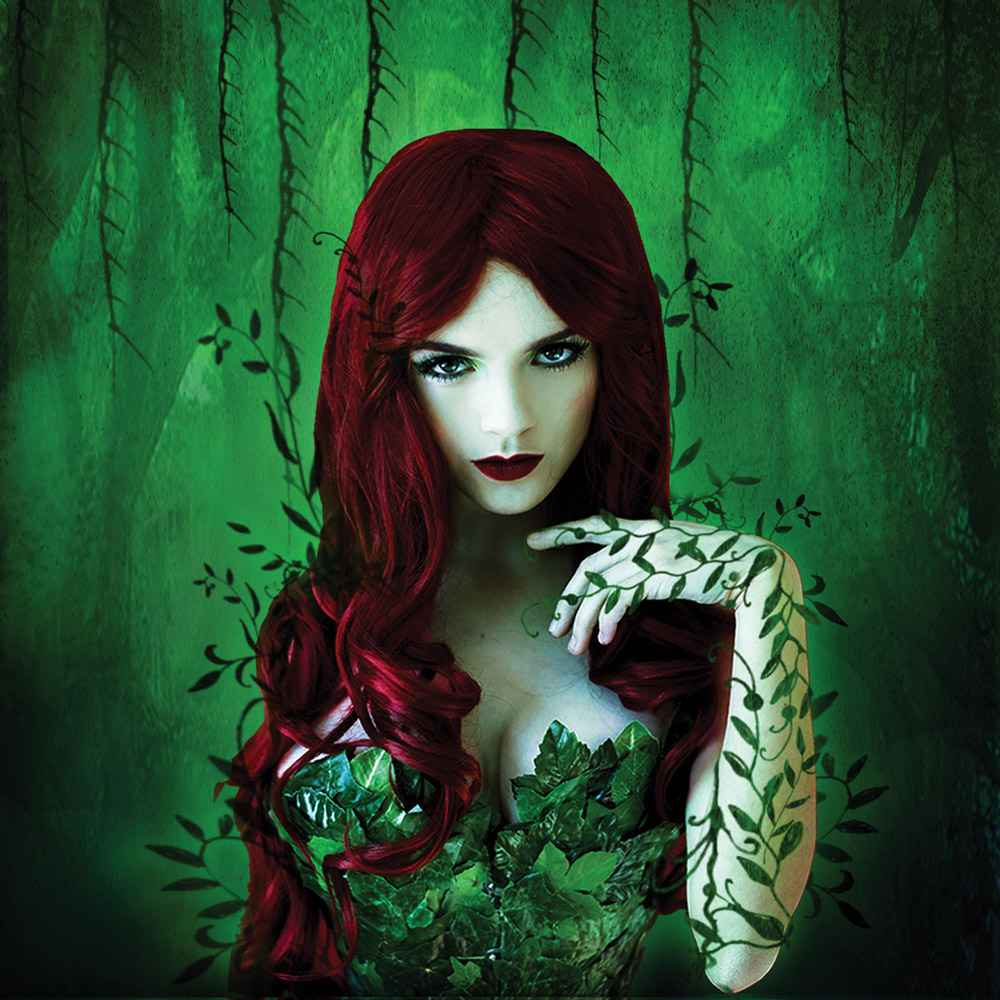 "My name is Miranda, but on Instagram I'm Lilshootie. I'm from a small town outside St. Louis, MO just like my brother and sister (Heidi and Joseph). For work, I travel the United States as a promotional model and in production for events. In my off time I love reading novels, playing video games, and traveling the country! Heidi Mae is actually the one who got me into cosplay. I had been wanting to do a Poison Ivy costume for years, so I elected to finally do it! I've only been cosplaying since September, but we've all been dressing up without calling it cosplay for years.
I love the confidence and sexiness of Poison Ivy. She knows she's strong, capable, and intelligent. After all, she's a doctor, too. Plus, men actually fear her. I love that because it's such a stark contrast compared to the usual damsel in distress that's portrayed in most media and fiction.
My advice to other new cosplayers would be, cosplay a character you love. Don't worry if some people don't like it or don't know who it is. Have confidence and rock your cosplay!"
To watch the 'Dangerous Villains' video, go to youtube.com/user/HeidiMaeCupcakes