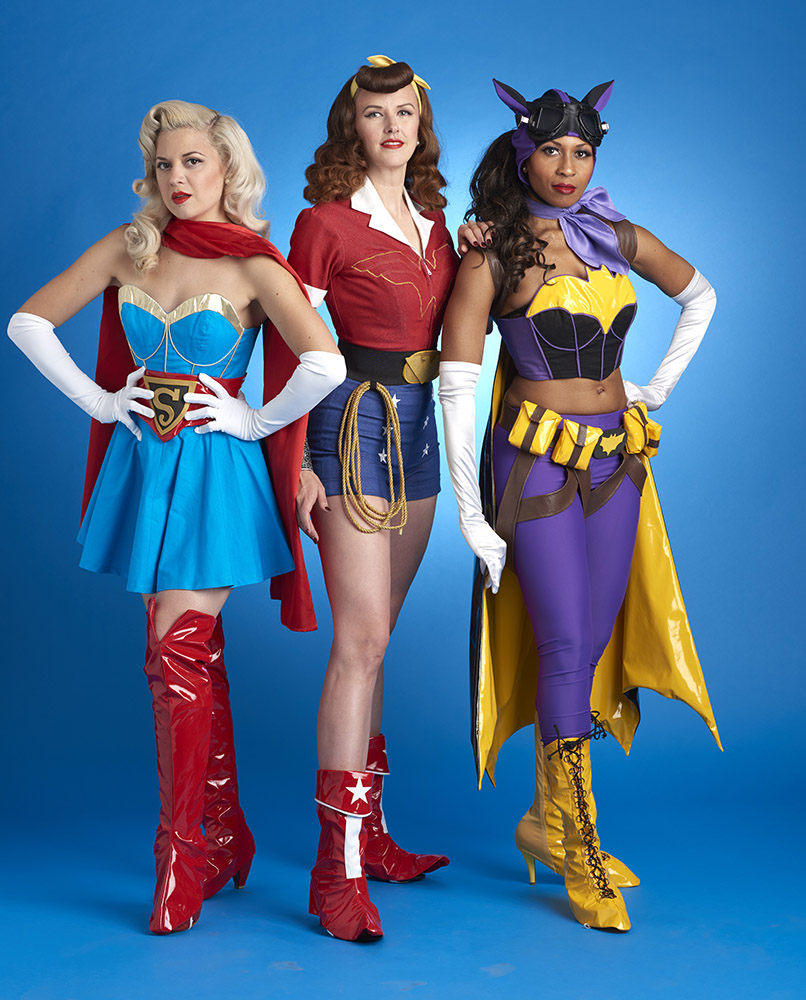 by Tiffany Pegram
Photography by Dan Howell
Women get a lot of mixed signals from the media these days. Even though they are told they have achieved equality and can be whatever they want to be, in practice this is not always the case. There are many social stigmas still in place, still many expectations society has for a woman's behavior, speech, and especially her chosen method of dress.
For the last decade or more, the style and aesthetic of the 1940's and 1950's has been making a comeback. From high-waisted pants and peep-toe wedges, to bright red lipstick and victory curls, this look has once again become common in the mainstream. For many, the style of the 1950's symbolizes the ideal Traditional American Woman. Maybe that's a large part of why the pin-up culture borrows so heavily from it—because there is nothing quite so empowering as subverting a stereotype. Burlesque has become an ever-growing part of that same resurgence; nowadays it isn't uncommon to find at least one burlesque troupe or show in most cities across the country. There are even themed burlesque groups or nights that perform routines dressed as comic book characters, or have costumes inspired by television and films. In both pin-up modeling and burlesque, women have found new ways to express themselves and reclaim their own agency by taking those archetypes of our past and turning them on their ear.
Here we present three women who are part of this growing subculture, who defy the many expectations society has for a woman's behavior, speech, and method of dress. Bettina May, Trudy Yours, and Essence Revealed have all found common ground in pin-up style and burlesque, even though they come from a wide variety of backgrounds, homelands, and levels of experience. "Burlesque is just a great way for me to express myself," says Essence. Trudy agrees. "[In stores] people look at me like I'm a Martian just because I'm wearing a head scarf and circle skirt. On stage, I don't have to hold back the real me." Burlesque especially, all three agree, is a great way to gain self-confidence. Says Bettina, "Every performance is a conversation between the performer and their audience. And even if they choose not to perform in public, I think just the process of learning burlesque in a safe space with other women helps some women break out of their shells a little bit. I love seeing that happen."
So what exactly is burlesque? The definition varies depending on who you ask, but all three of our ladies say it isn't just taking some clothes off. "[A burlesque performance is] a story told through a striptease, emphasis on the 'tease,'" clarifies Bettina. "You tell it with your body, and with the way you interact with the audience." "The costumes help you set the mood," says Trudy. So why take the costume off? It's a matter of choice, of sharing intimacy and opening up to an audience. Essence tells us that learning to open up to an audience has given her an incredible boost in self-confidence. "It doesn't matter if I have cellulite, if my body isn't magazine-perfect. What matters is that the audience gets the story I'm telling them, that they have fun and cheer me on. If they're having fun, and I'm having fun, what does supposed 'imperfection' matter? We're all perfect just as we are, and I think that having an entire crowd of people cheering for you is a great way to affirm that."
All three also agree that a deep and abiding love for Halloween was definitely a huge draw for them as well when they first got into pin-up. "I feel like Halloween was my gateway to performance," recalls Bettina. "Now I feel like every day is Halloween, between making costumes for burlesque, pin-up, and other vintage events." Trudy admits to having created personas and characters just for Halloween, and staying in character all night. "That's half the fun, being someone else!" It's the same on stage or doing pin-up modeling, they say. Every character is just another way to explore all the different people we can be. You can show as much or as little skin as you want, you can tell the same story every time or never tell the same story twice. That choice, like every choice should be, is entirely yours.
Bettina May
Burlesque performer, pin-up model/photographer, and vintage style instructor originally from Victoria, BC, Canada.
I make my home now in Brooklyn, NY, and my living as a burlesque performer, pinup model/photographer, and vintage style instructor. I'm so lucky that I've found a way to make my hobbies a career, which gives me the opportunity to explore other things I love, like music. Last year I started singing and playing the drums in two shows, Flatiron Follies and The Beat Girl, after practicing for fun for years. I also play the bagpipes, though not very well, and it's my goal to get better so I can get those onstage, too!
Vintage style is what drew me to burlesque, particularly fashion between the 1920s-1950s. I got my start as a pin-up model after beginning to dress in vintage clothing as a teenager, then taking the years to perfect the look, learning how to do hair and makeup. The joy I get when a look comes together so perfectly that I feel like I stepped off the page of a vintage magazine, I can't even describe it—and I feel like it makes the people I pass by feel like they experienced an awesome time warp, too. It's a really fun way to interact with strangers and make them smile, especially seniors who might even remember the period I recreate! Burlesque helps me take that to the next level, creating not just a passing moment, but a small story.
The costumes are there for both the audience and the performer. They help me get in the mood for the story I want to tell, and they help me sell it to the audience. When I first started performing back in 2003, most of my costumes were vintage pieces that I also wore every day! It felt very subversive to not only be onstage doing a classy tease in those outfits but to them wear them out after performing. It made them (and me) feel more powerful, in a way.
I don't think a beginner needs anything but a lot of motivation, a keen interest, and a willingness to do the research to learn about the history of burlesque and its current state. Taking a class isn't essential, but it can be great to have like-minded individuals to support you, whether you want to perform onstage or just get out of your comfort zone. I offer private lessons and work with the New York School of Burlesque when I'm home and partner with other schools when I travel. You can always visit my website at www.bettina.ca if you're sparkle-curious!
Trudy Yours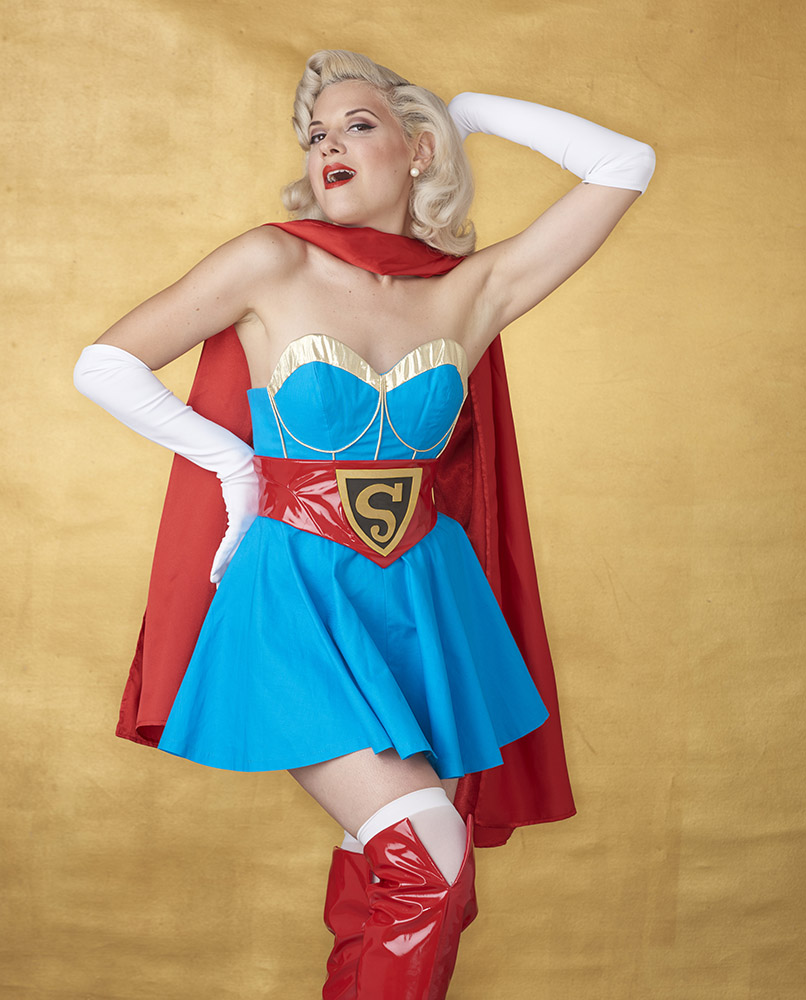 Born and raised in Argentina, moved to Florida at 14, and later to NYC. When not doing burlesque, she manages six boutiques for Meg, an independent fashion designer who's been singlehandedly creating every piece for the last 22 years.
Florida never quite felt like the place for me, so when I finished high school I left for the Big Apple on my own and have been a proud New Yorker ever since. As far as hobbies go, I just love dressing up for life, and once I have my perfect outfit I enjoy cooking, listening to records or my favorite radio programs, shopping for vintage finds, and going out to hear New Orleans and early jazz being played by the incredible roster of live bands in this city!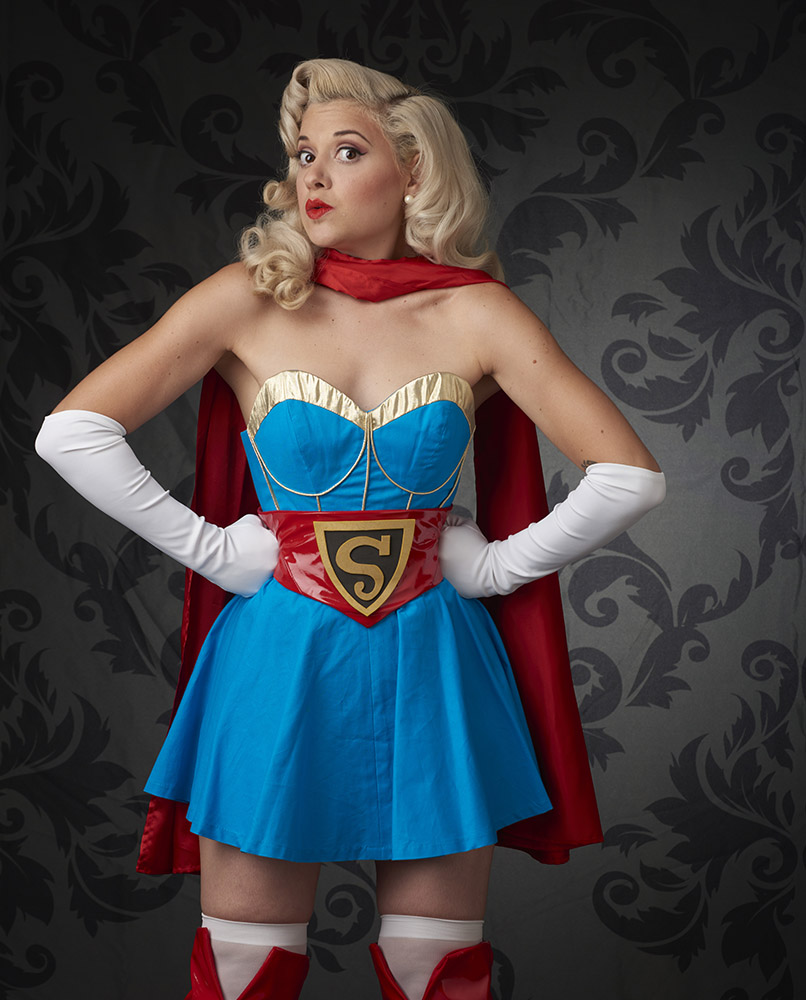 To me, burlesque is about the most liberal form of self-expression ever, literally! It's guaranteed adrenaline for both the performer and the audience every time. I wouldn't say I was an exhibitionist growing up, but I was definitely not shy. My grandmother had her own haute couture boutique when I was little, so I was constantly dressing up and performing. Moving to a new country during my tricky teen years definitely put me into my shell, and it took me a while to come out of it, but I feel that burlesque is a place where being different is not only ok, but accepted, celebrated, and encouraged.
There's a very vulnerable aspect to live performance, and it can be good to put ourselves in vulnerable positions and step out of our comfort zone in order to become who we want to be. It's terrifying but exhilarating, a definite confidence booster, and a great opportunity to explore yourself! I think those of us who got started and live in New York are quite privileged to have the variety of talented local performers and resources we do, but there's burlesque everywhere. Find a school, join a Facebook group, or even just dive right in by going to a show!
I think the costumes are such an integral part of burlesque! It sets tone, mood, even the time period, and sometimes you can use it to challenge those same elements. A lot of thought, along with a whole lot of work, creativity, and ingenuity goes into our costumes. They aren't just clothing we take off! As Jo Weldon (founder of the New York School of Burlesque) once said, they're "outfits constructed for deconstruction," which changes the whole dynamic. They're there to support me and entertain the audience!
Essence Revealed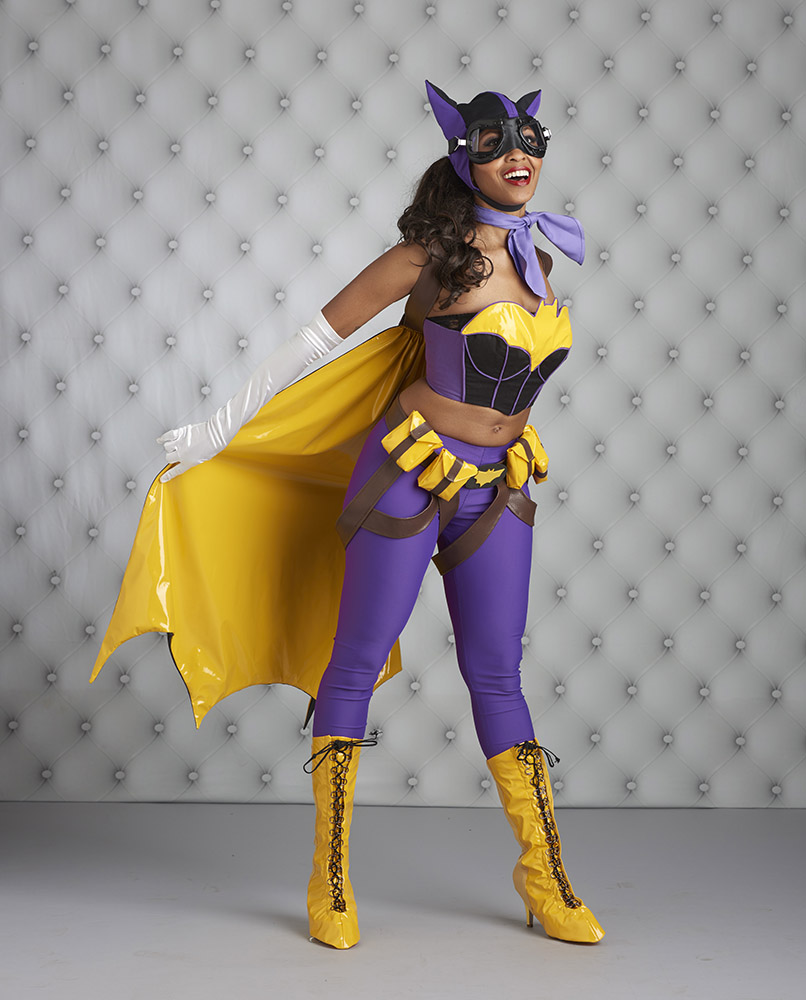 "The Bubbling Brown Sugar of Burlesque" represents the three Bs: Boston born, Barbadian bred, and Brooklyn resident.
In addition to burlesque, I also write and teach dance. When I'm not performing, I'm a homebody who loves being surrounded by quiet and books.
Burlesque to me is basically theatrical striptease with a history in satire. Check out its history—there were really diverse groups of women finding independence and financial freedom during the heyday of the art. Black women, Asian women, Latin women, even men who performed as women, and I love that.
I got into burlesque because I loved the mixture of theater, storytelling, and spectacle. My favorite thing about it is the give and take between performer and audience. It also makes me worry less about what my bare body looks like. I love that! Stretch marks, cellulite, and imperfections don't matter when you're onstage, and that confidence has spilled into my everyday life.
Costumes and the surprising ways they can come off are one of the most fun parts of burlesque. They're part of the equation, and help tell the story and evoke the right feelings. For me, it's never just clothing or even a costume—it's my way of 'talking' to the audience.
If you want to get into burlesque, I'd say take classes. Learn about all that rich history, study the time period and the women in it!