by Arda Wigs for Simplicity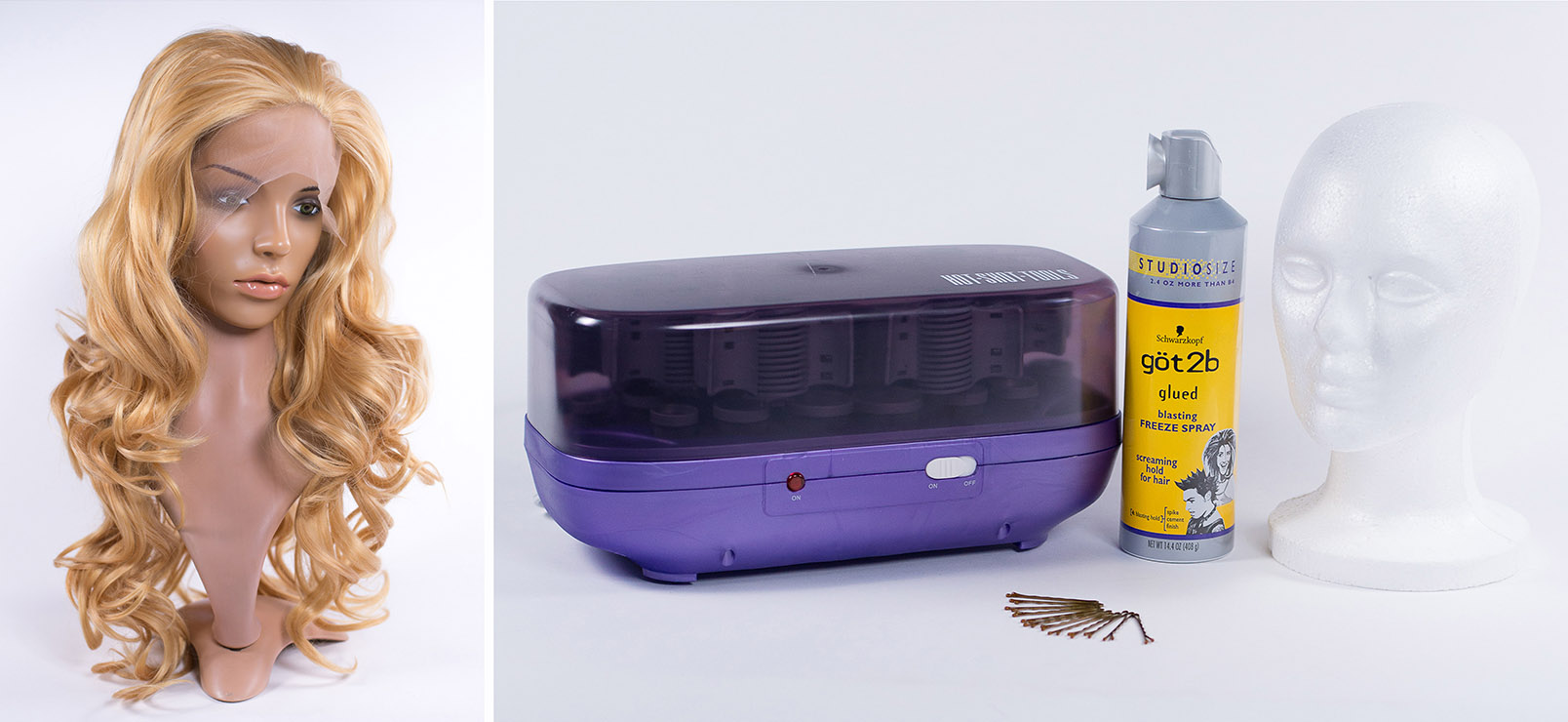 Victory rolls! This classic technique is perfect for pinup looks, both with wigs and natural hair!
To begin, you'll need some curly hair. Arda's Matilda lacefront works well out of the bag for this, but it might take some practice to get the desired look. We'll be heat-setting this style with rollers to make the wig curlier and easier to roll.
• Do not attempt this with a wig that isn't heat-resistant.
Curling Prep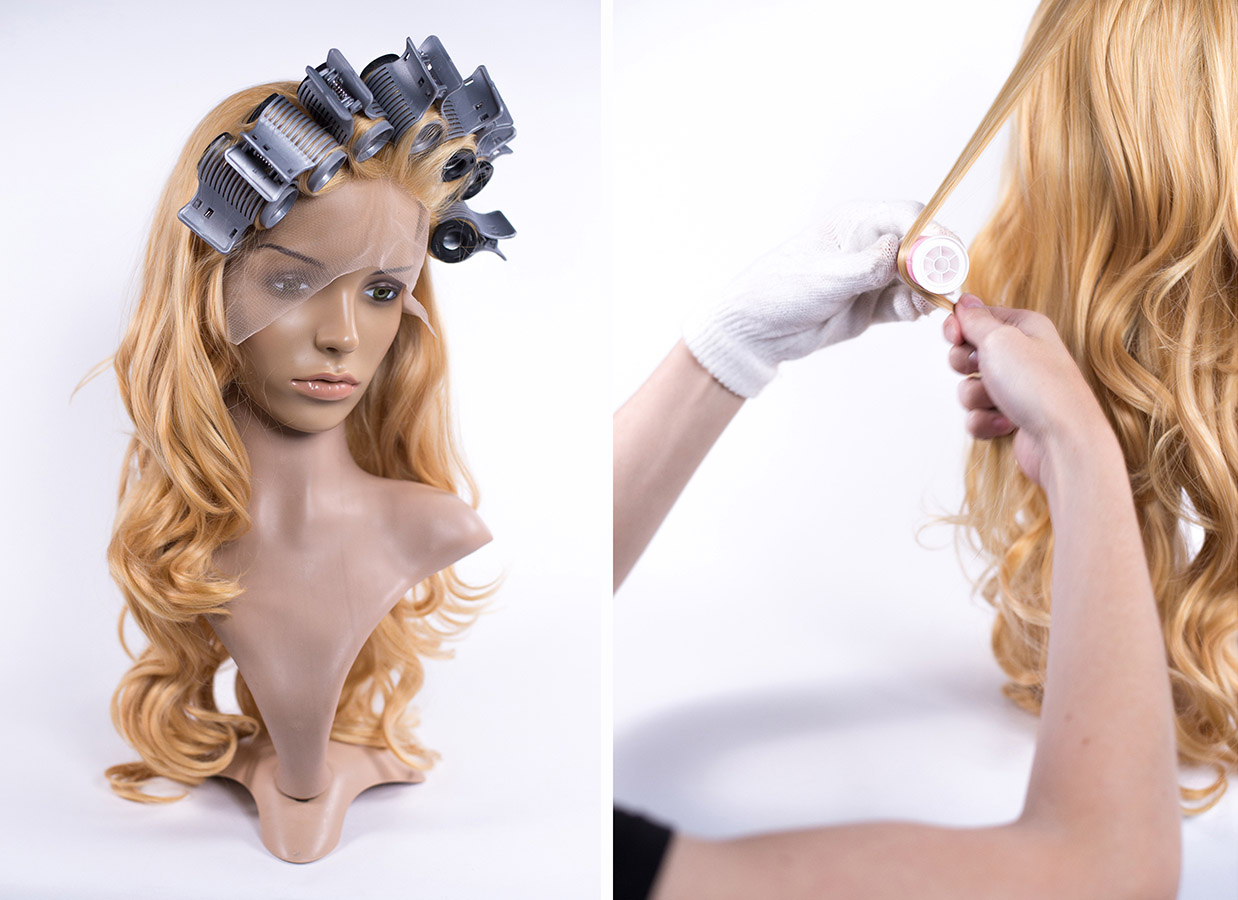 Heat-resistant wigs work similarly to thermoplastic.  They need to cool in the shape you'd like before the curls will set. A curling iron works great for human hair, but for wigs you might find it easier to use a heated roller set.
If you do not have a heated roller set, heat up a small section of hair with a curling iron or flat iron, and then quickly wrap it around a cylindrical object, such as cheap foam rollers or a spool of thread.
Wear gloves to avoid burns, and work in a temperature that will not damage your wig.
• We recommend 250-300 degrees on Arda Wigs.

Release the curls once they have cooled, and brush them out for a fluffy look!
Rolling the Hair

Decide where you'd like your roll to be, and pull a section of curled hair at an angle away from the goal spot. Start your roll at the ends, and alternate pinching with your fingers as you roll it towards the head.
Once you're happy with the shape and location of your roll, it's time to secure with bobby pins. We recommend using bobby pins that match your wig color. You can secure a roll with as little as 2-4 bobby pins. Conceal them as well as possible.
If the hair was rolled too tightly, the wig's cap might show. Tug a little hair at the bottom to loosen if needed.
Set with hairspray, and you're good to go!
Alternative Looks

The goal spot and angle at which you roll can achieve different styles!
You can create more voluminous looks by backcombing a section of hair before rolling, or by stacking one roll on top of another.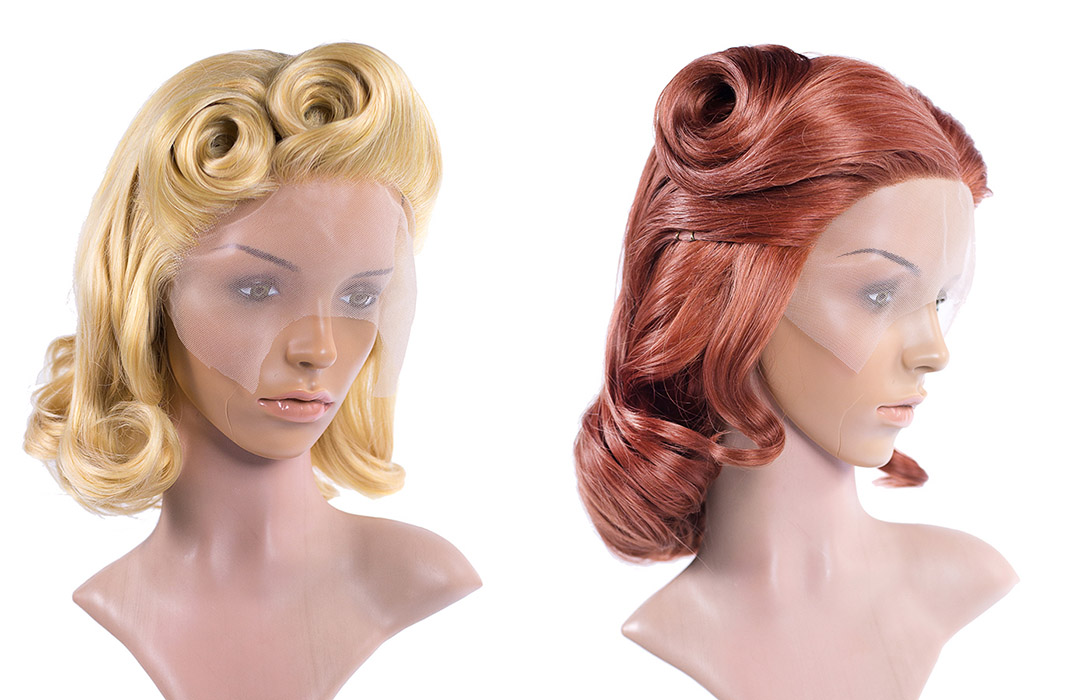 You're now ready to debut your look! Wear it as a DC Bombshell gal, or with a Rockabilly dress!